News
Manchester drag artist addresses Tories being 'thrown out' of Gay Village bar
Their stories do not match up.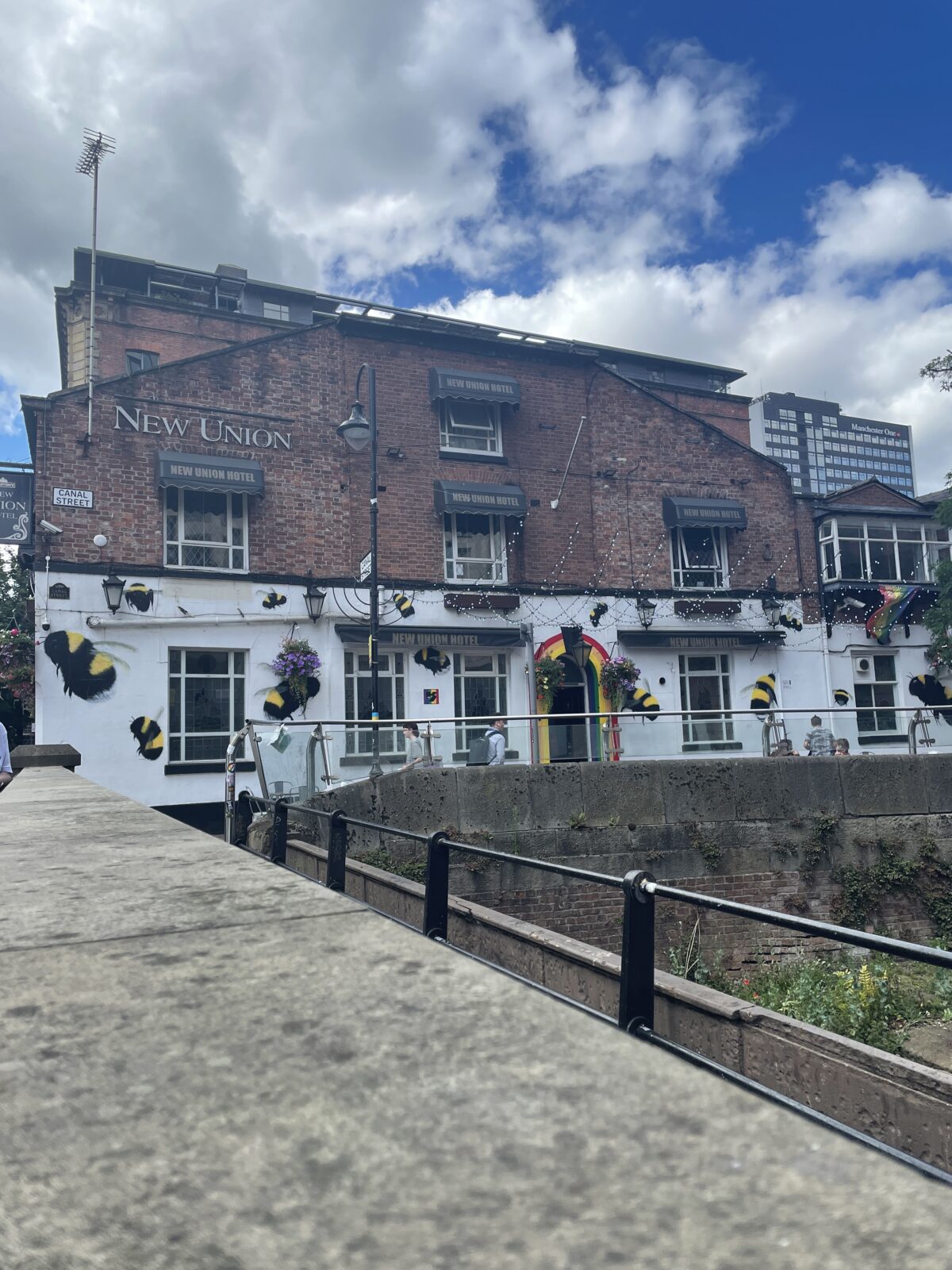 A Manchester drag artist has addressed a news story which claimed Tories had been 'thrown out' of the New Union Hotel, a bar in the Gay Village.
Albie Amankona, an LGBT+ Conservatives board member, told GB News that a group of Conservative members were asked to leave the establishment on Princess Street.
The Conservative Party are in town this week for the Conservative Party Conference, which has seen huge barriers put up around Manchester Central.
And according to Mr Amankona, their post-conference celebrations took a turn after they were 'thrown out' of the beloved Gay Village bar.
He added: "A drag act was on making rude and derogatory comments about Conservatives and Suella Braverman, making them feel very uncomfortable."
He also reported that 'some of the other patrons in this venue were being rude, aggressive and unkind'.
Another party member stated: "I was one of the people thrown out of this bar – for no other reason than being a @Conservatives. I'm a proud gay man and a proud Conservative. No one should be treated like this @LGBTCons."
But now a drag artist who frequents the stage of the New Union has clapped back at GB News for 'broadcasting a story filled with lies and damaging allegations'.
According to Lara Stoned, the allegedly 'unkind' actions were some patrons 'chanting "Trans Rights".'
They also said that the group of Tories 'threw an object' at a New Union staff member.
Lara Stoned posted on X, formerly known as Twitter: "@GBNEWS How DARE you broadcast a story filled with lies and damaging allegations towards the community within Manchester.
"Don't you realise those kind of remarks HINDER and THREATEN the livelihood of self employed queer performers and queer venues. Shame on you."
They added: "They were in fact politely asked to leave when they arrived, but then continued to be disrespectful, aggressive and dangerous to the staff AND customers of the establishment. Anyone who challenges the rights of my community is not welcome in my home."
And Manchester's New Union Hotel has received a flurry of support from people since the alleged incident took place.
Breaking My Silence. pic.twitter.com/in5I23YAf3

— Ginger Hunter (@gingerhunterx) October 3, 2023
One person posted: "Yes Manchester!! More of this please. The New Union has always been a good pub. Respect."
Another wrote: "Nice to hear it confirmed that the New Union is a Tory-free space, feel free to pay them a visit guys."
Someone else said: "I will buy the drag queen, the 4 security guards and the New Union staff a drink next time I'm there."
Read more
Featured image: The Manc Group