Eats
Manchester City's Matheus Nunes rolls back the years and goes to work at Flat Baker in Ancoats
A great passer of the ball. Also pretty good at handling dough, apparently.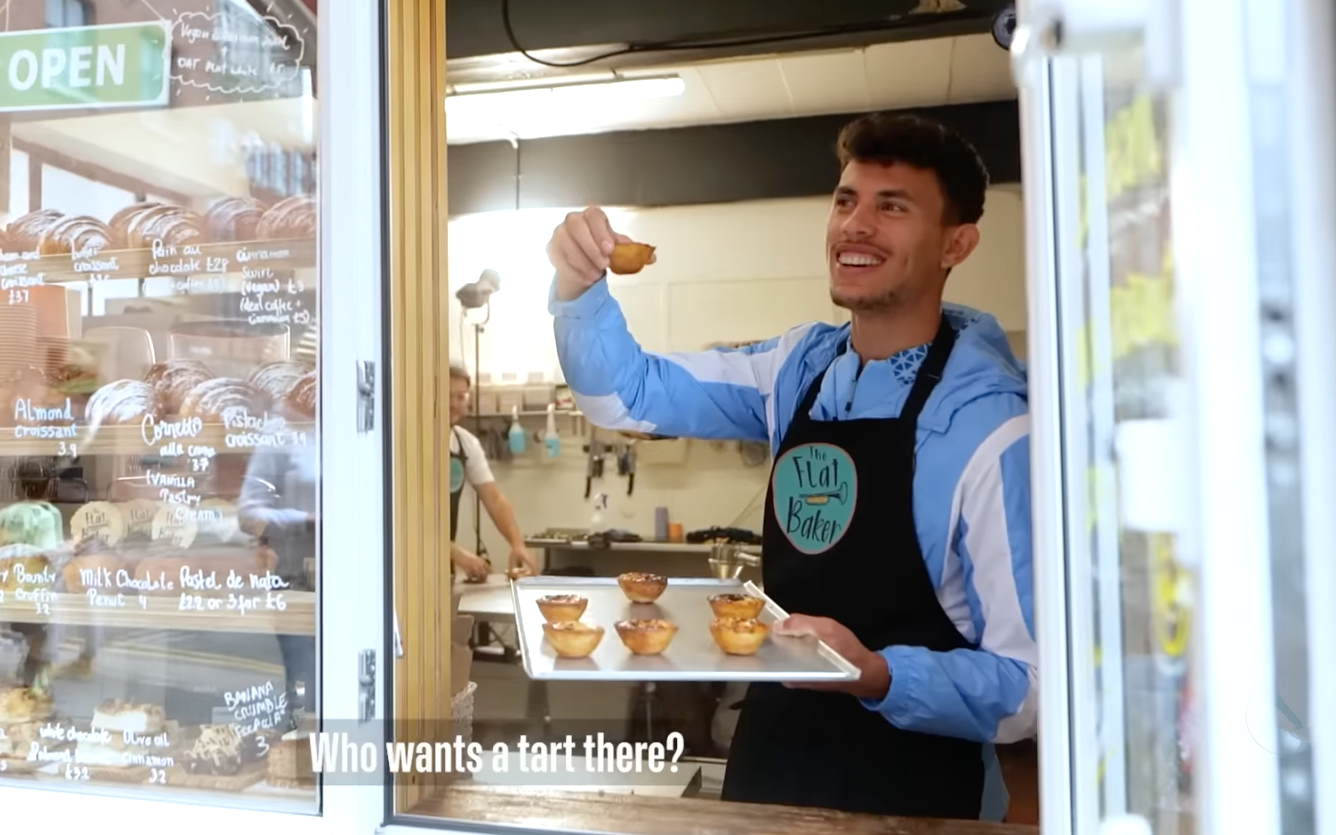 Manchester City star Matheus Nunes has already impressed many during his short time at the Etihad so far, but he impressed a few more this weekend not with his skills on the pitch but in the kitchen after moonlighting at a popular Manchester bakery, The Flat Baker in Ancoats.
The recent Man City signing might only have the one assist to his name during his time as a Blue thus far, but he's served up more than a baker's dozen to local Manc residents thanks to a quick shift as a pastry chef this past weekend.
However, it was by no means his first time in the kitchen, as Nunes revealed that he used to work in a bakery during the earlier days of his footballing career.
Getting put to work on one of The Flat Baker's bestsellers, their unbelievably addictive pastel de natas — trust us, they're utterly sinful these things — the bakery's owners Débora and her husband, also called Matheus, got the City star back up to speed. You can see the full video here:
That being said, as you can see, the 25-year-old midfielder was a bit of a dab hand after a few goes at it; the fact he not only had prior experience but also shares the same heritage as the bakery's founders no doubt helped.
Born in Brazil but raised in Portugal — two places where these unmistakable sweet treats are most famous — Nunes explained how he, his mother and English step-father moved to Europe for "a better life" and to help his chances of becoming a footballer.
The former Wolves player went on to explain how he "failed a lot in school" and eventually his mum gave him a choice: "give up football or school, in order to start working".
Starting out in his godfather's bakery, he went on to spend a fair bit of time making bread and pastries and even appeared in a similar video back in Portugal after signing for Sporting Lisbon.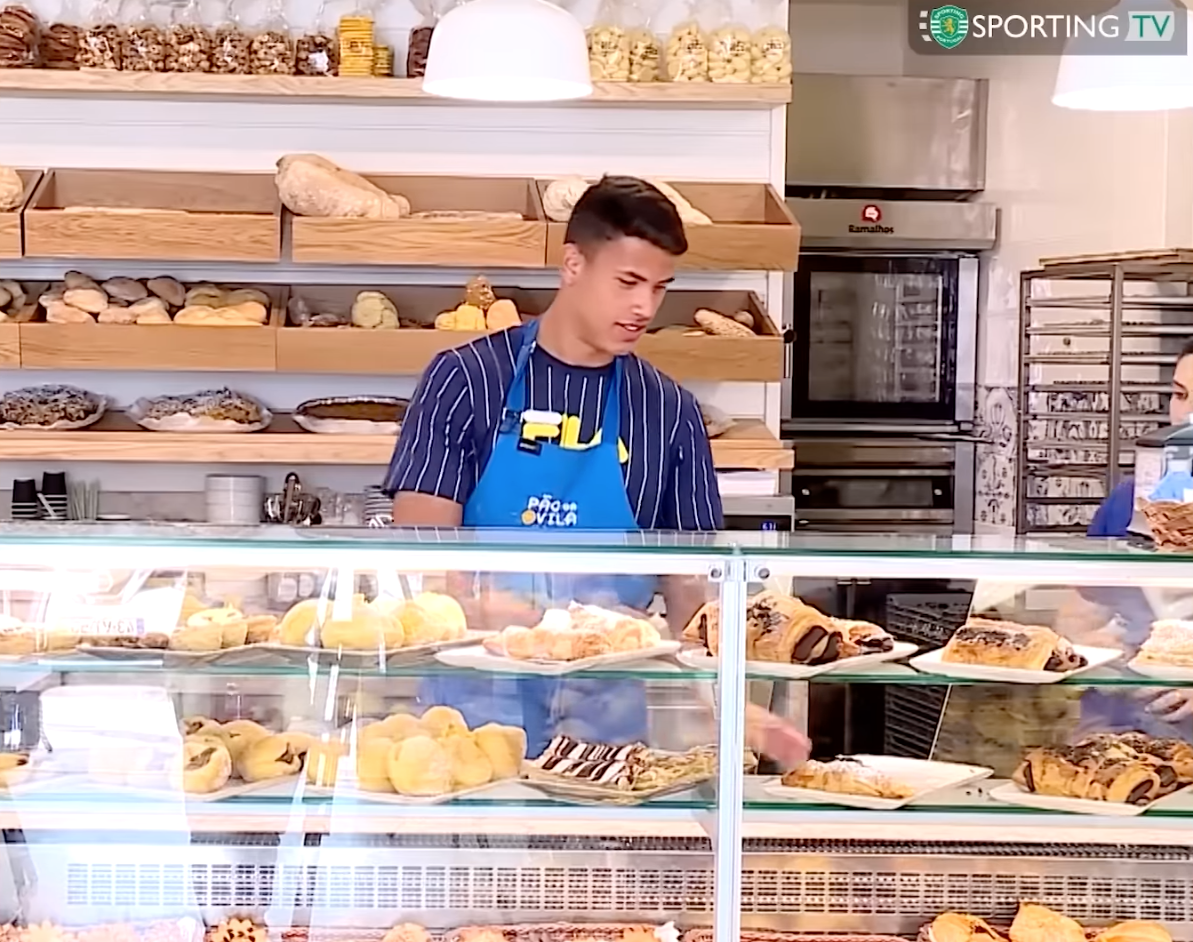 Read more:
Naturally, the trio did eventually touch on football a little bit, with Nunes discussing what it's like to play under Pep Guardiola and how nice it's been to arrive at a club where there are plenty of Portuguese-speaking players like Ederson, Ruben Dias, Bernardo Silva and others.
Débora also joked about how he has fared getting used to 'Rainchester' and he was polite enough to smile it off and simply reiterated that playing for City was oppurtunity he culdn't pass up.
So, if things don't work out in the Premier League, he can always swap the sky blue shirt of city for a lovely chef's apron and help out over at The Flat Baker.
For all the latest news, events and goings on in Greater Manchester, subscribe to The Manc newsletter HERE.
Featured Image — Manchester City/Sporting Club de Portugal (via YouTube)