News
Mancunian Way will be closed this weekend for 'essential maintenance'… again
It's becoming a very regular occurrence this.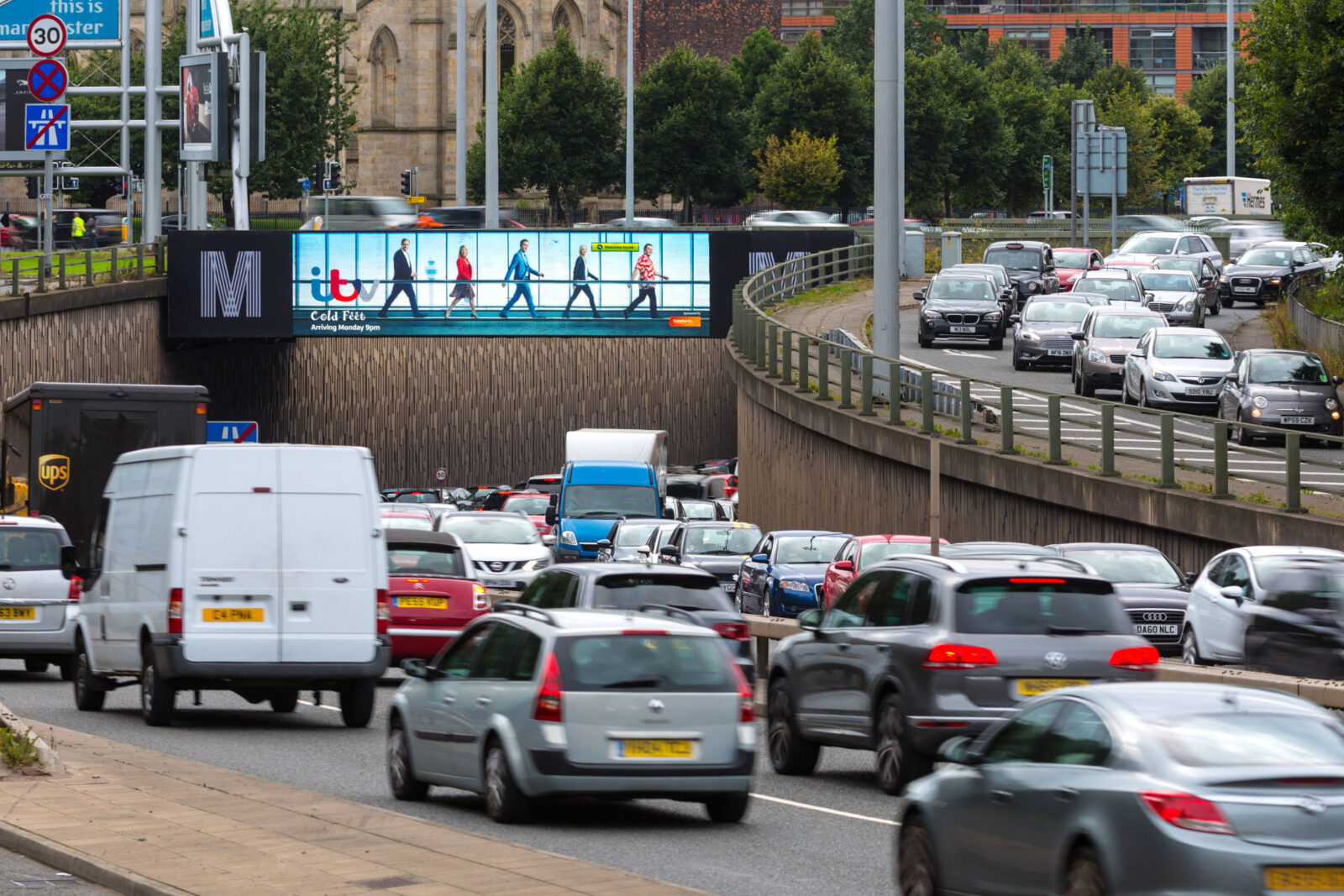 Motorists are, once again, being urged to plan ahead as Mancunian Way is set to close in both directions this weekend.
Closures will be put in place so "planned maintenance" and "safety inspections" can be carried out.
As Manchester's busiest road, and one of the main thoroughfares in and out of the city centre, it stands to reason that, from time to time, maintenance work and annual safety inspections have to take place to Mancunian Way to make sure journeys are as seamless as possible for everyone in the future.
But thorough maintenance of a major road "isn't a quick task", as Manchester City Council, Salford City Council, and Transport for Greater Manchester (TfGM) have often conceded.
This is why the local authorities claim they have worked together to "identify the weekend" where it's likely there would be "least disruption to plans".
During this weekend's closures, some of the works due to be carried out will include safety inspections, road repairs, lighting inspections, street sweeping, drainage clearance, and general work to improve any defects, while the overall integrity of the structure will also be assessed.
Traffic is set to be affected by the closures, as you'd probably expect, but TfGM has confirmed that signed diversions will be put in place to "keep you moving".
So, where exactly will the closures be? And for how long can you expect to be affected?
TfGM has confirmed that from 5am on Saturday 9 September until 7pm on Sunday 10 September, the Mancunian Way will be closed in both directions from the Chester Road roundabout to Fairfield Street for said "planned maintenance works and safety inspections".
Traffic will be diverted via Chester Road, Bridgewater Viaduct, Whitworth Street West, Whitworth Street, Fairfield Street, and vice versa.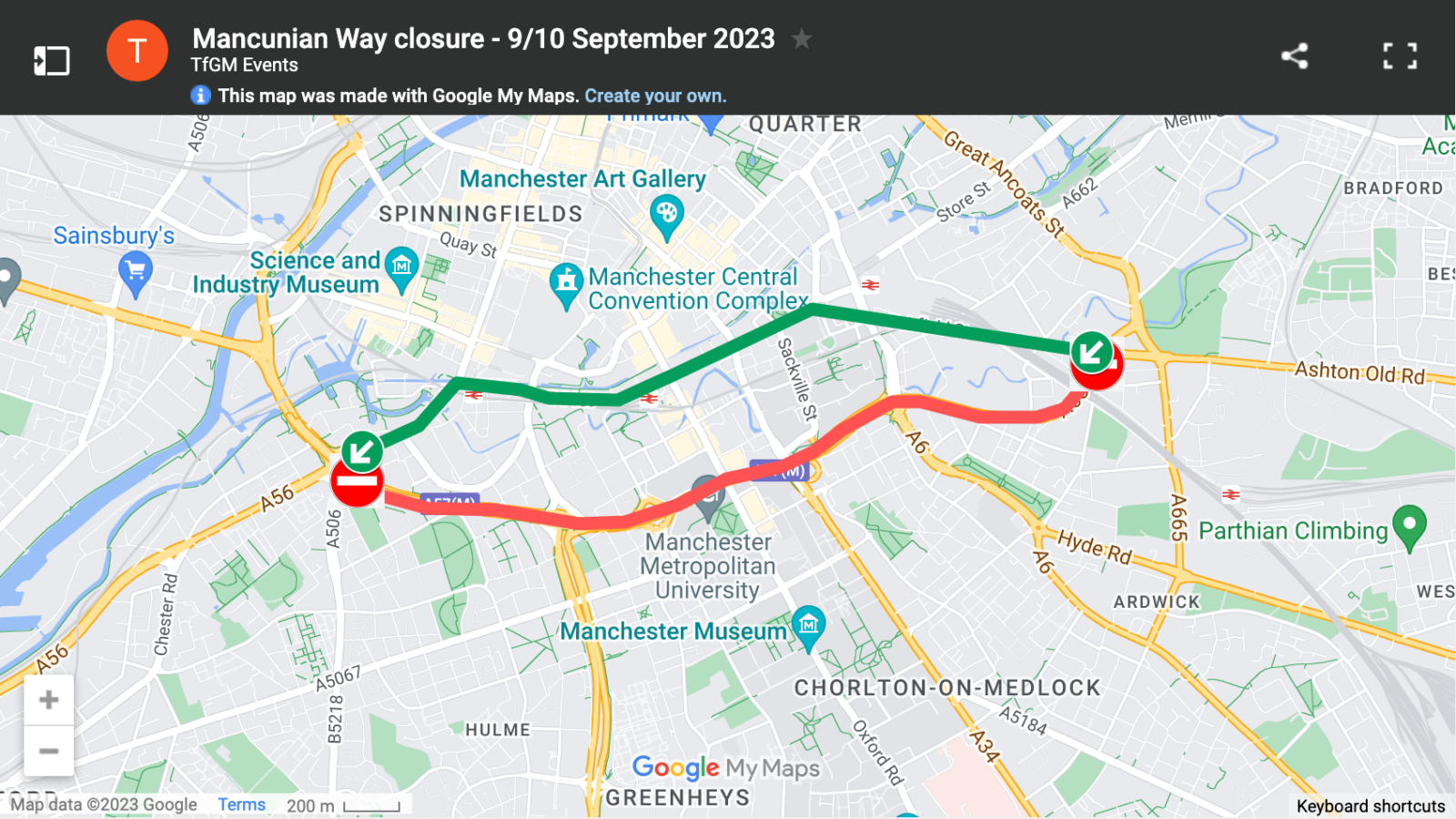 Based on data from previous closures, TfGM says the quietest time to travel will be before midday, as traffic evels will be higher from 12pm -with the busiest time likely to be between 4pm and 7pm on Saturday and 3pm and 6pm on Sunday.
Chester Road, Regent Road, Whitworth Street, Fairfield Street and the Inner Ring Road approaching the Mancunian Way are likely to be the most impacted roads.
Using the M60 and the motorway network will likely be the fastest way to get from one side of the city to the other, but if you're already in the city centre and looking to make a journey, then you'll want to use the northern sections of the Inner Ring Road (Trinity Way and Great Ancoats Street) to avoid being caught in congestion on the Whitworth Street diversion route.
Read more:
The Metrolink network will be your best option to "avoid expected congestion", TfGM says, while making the most of 'park and ride' services is also advised.
Find out more about the planned closures on the TfGM website here.
Featured Image – Ocean Outdoor