Local hero and Manchester United star Marcus Rashford will finally receive his MBE from Prince William in a ceremony today.
The Wythenshawe-born 24-year-old is being recognised for his amazing work and campaigning over the past 19 months to ensure that no child went hungry.
His work to tackle food poverty saw the government U-turn on its policy on providing free school meals to children during the school holidays.
Rashford will be presented with his MBE by the Duke of Cambridge, who is hosting his first investiture since the pandemic began.
Also being honoured today is actress Dame Sheila Hancock for services to drama and charity.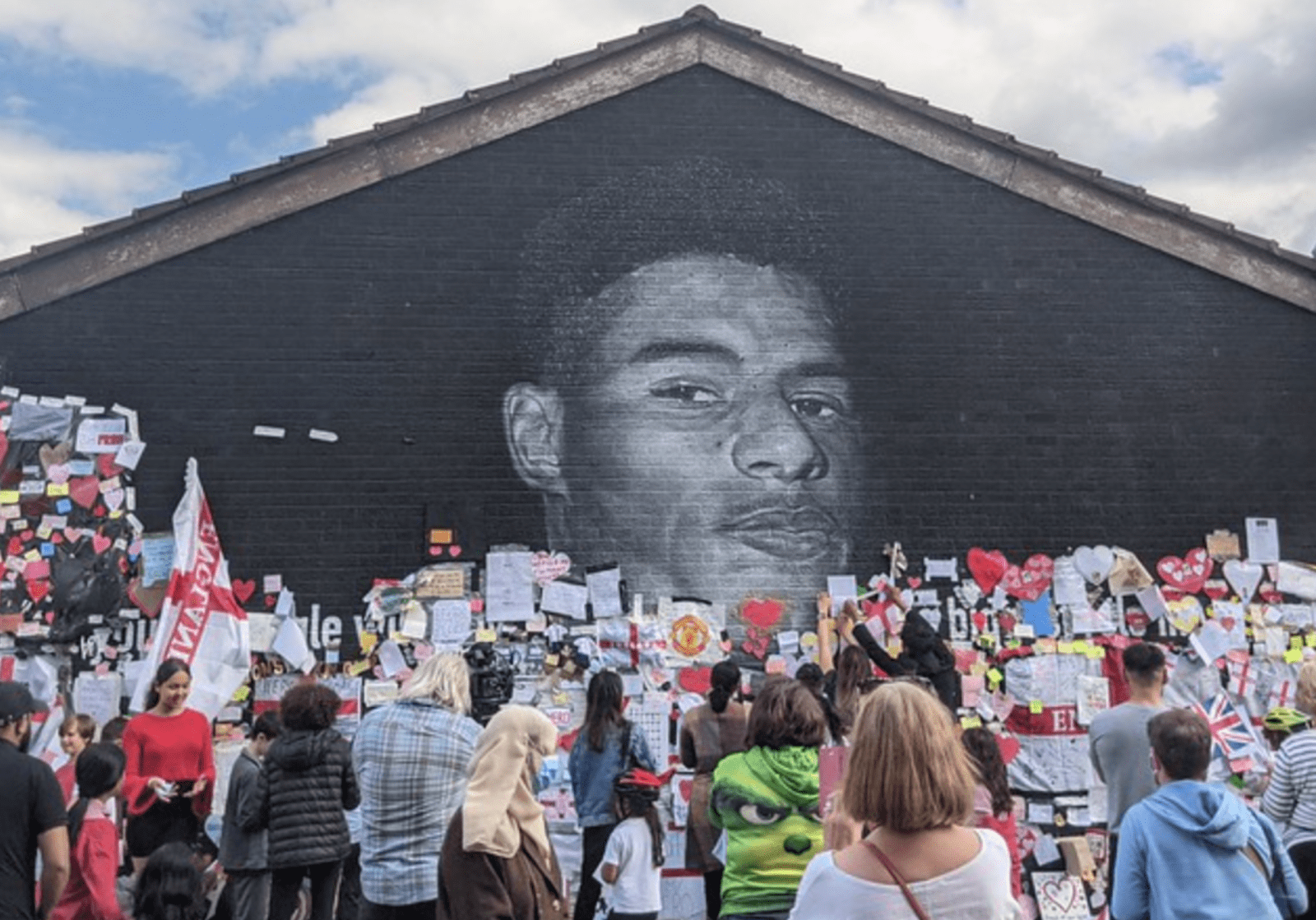 The footballer has already been recognised with an honorary doctorate from the University of Manchester – the youngest person to do so – and been immortalised in a huge mural in Withington.
Thousands of messages of support were stuck to the mural after it was vandalised following England's defeat in the Euro 2020 finals.
The messages have since been removed and will be preserved and archived at the Central Library.
Featured Image – Sky News