News
Matt Hancock provides update on tier system following rise in 'new variant' cases nationwide
The Health Secretary addressed the public in a televised press conference this afternoon.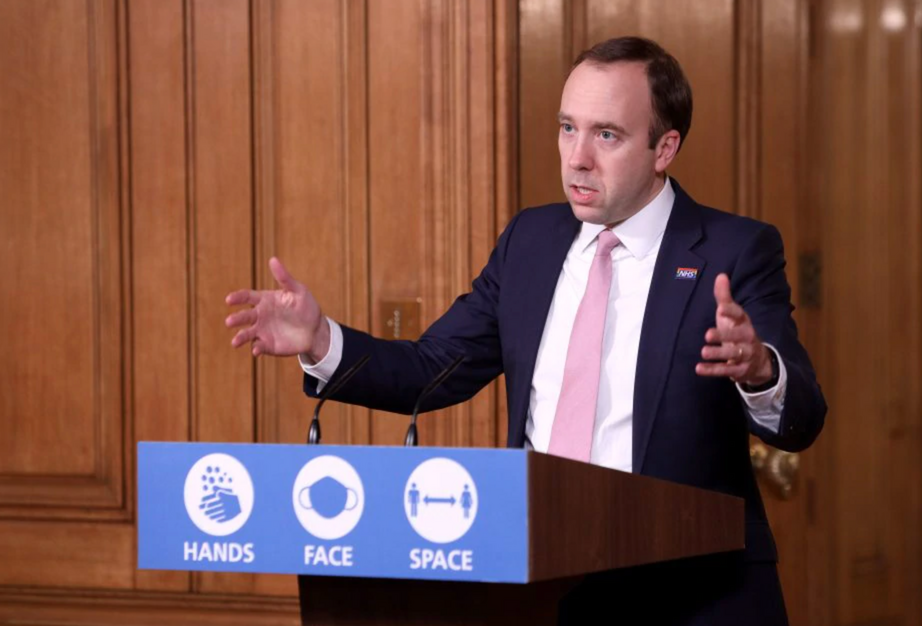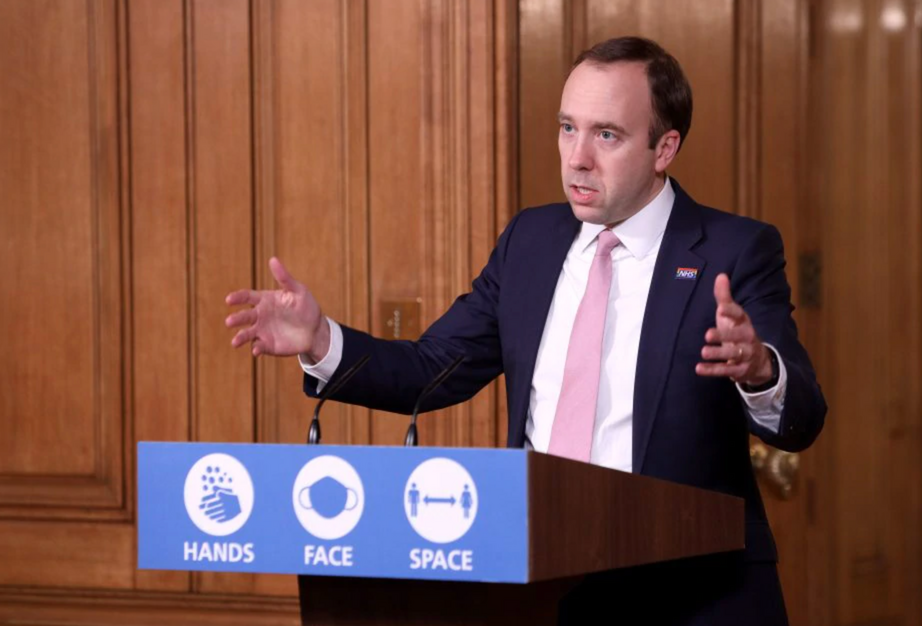 Health Secretary Matt Hancock has this afternoon provided an update on the government's tier system following rise in "new variant" cases detected nationwide.
He addressed the nation in a televised press conference a few moments ago.
He was joined at the podium with Deputy Chief Medical Officer Dr Jenny Harries and Dr Susan Hopkins of Public Health England, and it comes after a health official confirmed that: "Ministers have met today to assess what further action may be needed to address the rise in cases driven by the new variant."
Mr Hancock stated that cases have risen across the country by 57% in the last week, with hospital admissions at the highest level since April.
The said against this backdrop, it is "absolutely vital that we act".
He then announced that from 00.01am on Boxing Day, Sussex, Oxfordshire, Suffolk, Norfolk, Cambridgeshire, parts of Essex not in Tier 4, Waverley in Surrey, and Hampshire will all go into Tier 4.
Bristol, Gloucestershire, Somerset, Swindon, Isle of Wight, New Forest, Northamptonshire, Cheshire and Warrington will go into Tier 3.
Cornwall and Herefordshire will go into Tier 2.
He said the new tier changes "is not news that anyone wants to deliver," and adds that he is "truly sorry" for the disruption this causes.
Mr Hancock then confirmed that another new variant of COVID-19 has been detected in the UK, with two cases seen so far, adding that they are contacts of cases who have travelled from South Africa over the last few weeks.
Mr Hancock says the development is "highly concerning" because it is yet more transmissible and appears to have mutated further.
He then confirmed that the government is quarantining cases and close contacts of the cases found in the UK – as well as placing "immediate restrictions" on travel from South Africa – and stated that anyone who has been to the country within the last two weeks should quarantine, as well as those who have been close contacts of individuals who have been to the country.
He says the measures are "temporary" while the new strain is being investigated.
The conference follows widespread reports by a number of major news outlets that have been emerging throughout the day to suggest that England could immediately head into a full lockdown following the confirmation by Health Secretary Matt Hancock last week that a "new variant" of coronavirus has been detected in the UK, which has already forced London and large parts of the South East into Tier 4 "stay at home" measures over the festive period.
It also comes as it was confirmed earlier this afternoon that the UK's R number has once again risen slightly to between 1.1 and 1.3.
The next official review of the tier system is due on Wednesday 30th December, with the government's chief scientific adviser, Sir Patrick Vallance, stating that tighter measures will be needed as the virus "likely" spreads further.
More regions are expected to be placed into Tier 4 in due course.
As announced in a joint statement issued by Greater Manchester's ten directors of public health on Monday, anyone who has travelled to Greater Manchester from Tier 4 areas – or Wales – for Christmas is being told to self-isolate for at ten days.
Anyone arriving to the city-region is urged to remain in whichever house they are staying at for that period, starting from Saturday 19th December.
This is a BREAKING NEWS story – More to follow.
___
For the latest information, guidance and support during the coronavirus (COVID-19) pandemic in the UK, please do refer to official sources at gov.uk/coronavirus.
#HandsFaceSpace