News
Metrolink tram derails near Piccadilly Gardens causing disruption across city centre
Despite playing down the incident, it will undoubtedly cause problems for commuters.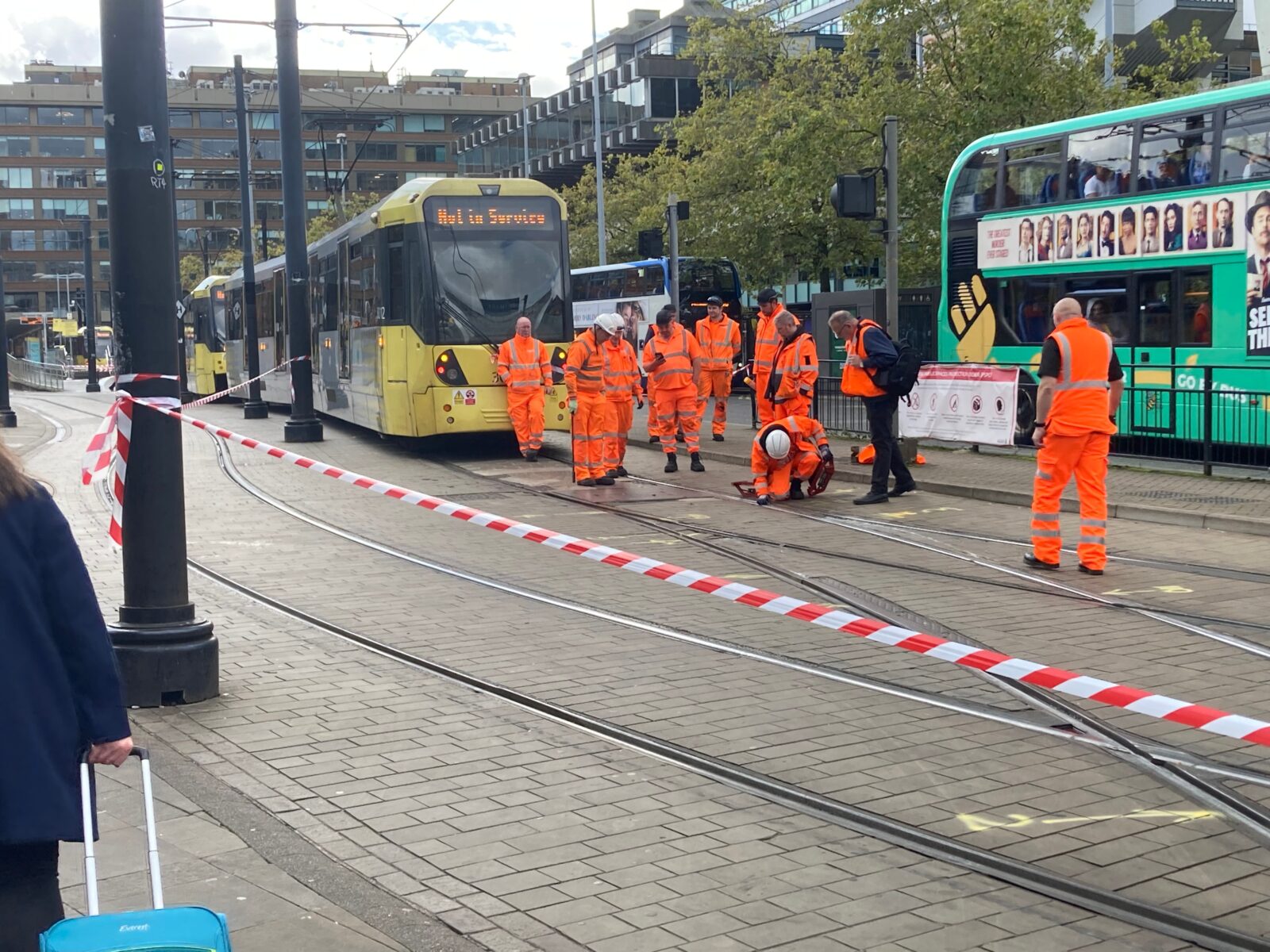 A Metrolink tram has derailed just outside Piccadilly Gardens in Manchester city centre, with significant disruption to regular service now expected.
Despite labelling the incident as a "minor derailment", Transport for Greater Manchester (TfGM) has warned passengers that their usual tram service will be affected as a fleet of engineers have been sent out to resolve the issue.
As seen in the pictures, the tram came off the rails just next to Piccadilly Bus Station whilst heading in the direction of Market Street. The incident was first reported around 9am on Monday, 26 September.
Thankfully, no injuries were reported and there looks to be no significant damage. Metrolink maintenance vans were deployed to the scene shortly and are currently working to get the tram back on the rails.
Danny Vaughan, head of Metrolink at TfGM, said: "Tram services on all lines are getting to and from the centre, however, this incident will impact services across the city – with services currently unable to serve Piccadilly Gardens of Market Street stops – and I'd like to apologise for any disruption caused to passengers today.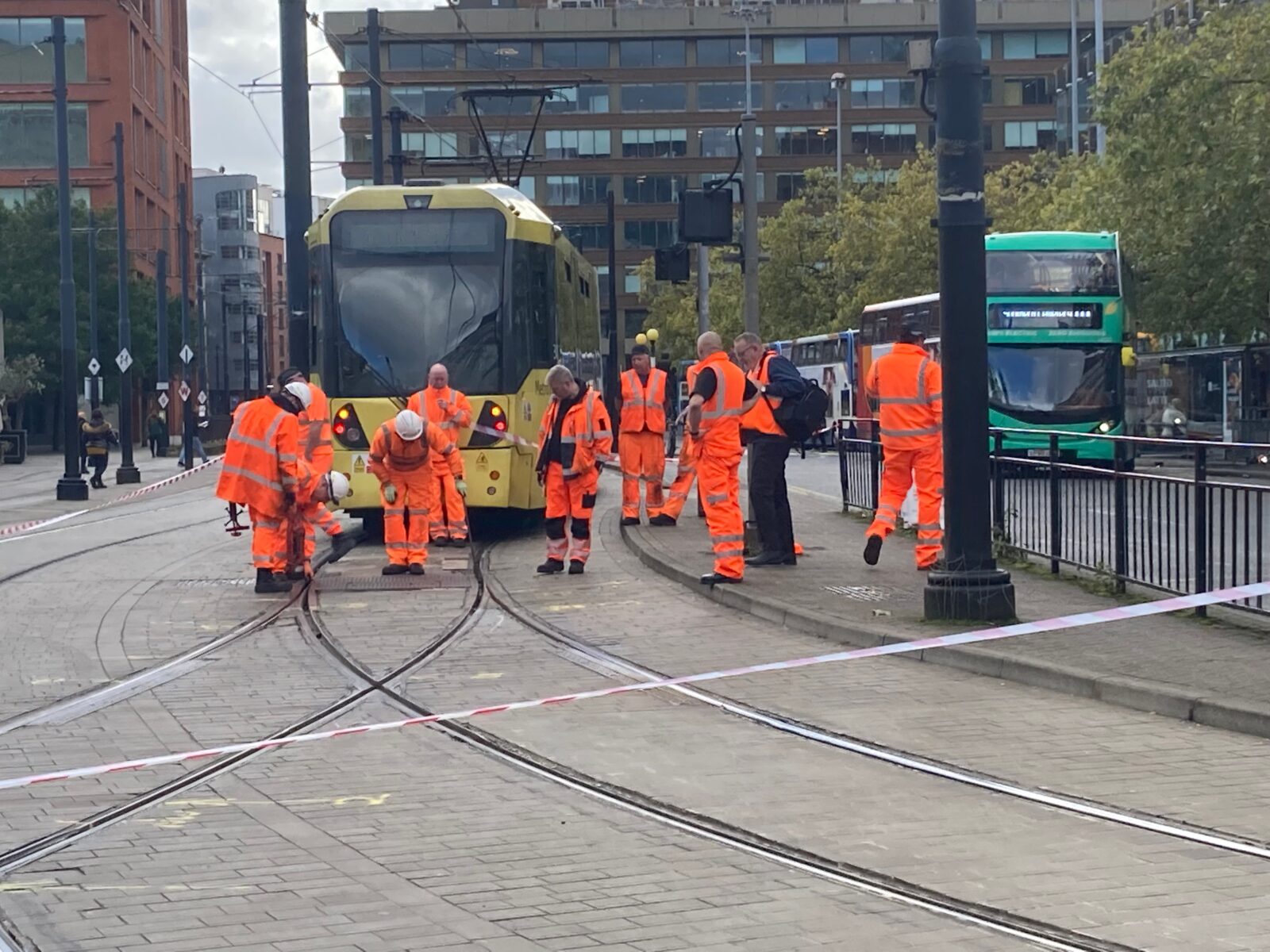 Read more:
"Engineers are at Piccadilly Gardens to inspect the damage before commencing repairs, but this is likely to take most of the day and I'd encourage people to check before they travel and plan their journey accordingly.
"I'd like to reassure Metrolink customers that incidents like this are extremely rare and we will work with the operator and other industry bodies as required to ensure a thorough investigation is carried out."
Once again, despite insisting that the derailment is only a minor issue, the central location of the tram between two busy stops will undoubtedly prove problematic for those travelling in and out of the Greater Manchester area today.