News
More than a million new trees are being planted across the North West
It comes after a £15 million funding boost into The Northern Forest project.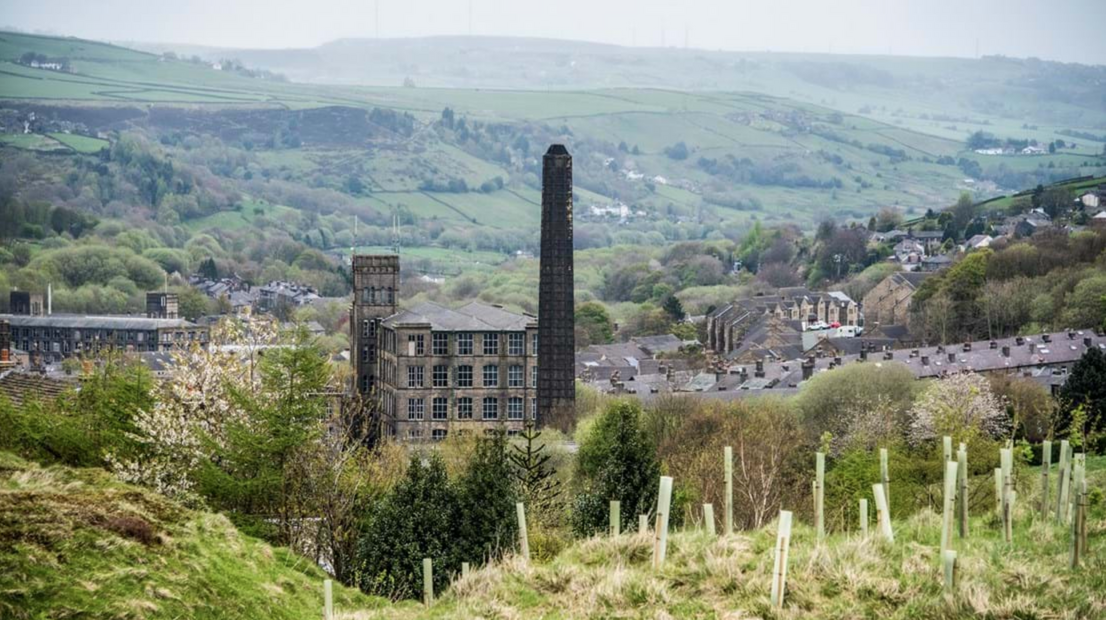 Over a million new trees will be planted in the North West following a £15 million funding boost into The Northern Forest project.
The North of England is home to around 13 million people, but this beautiful part of the country that us Mancunians call home has just 7.6% of woodland cover, which is significantly lower than the England average – and this is why The Woodland Trust launched the ambitious project back in 2018 to transform the landscape of the area for years to come.
The Woodland Trust is working together with City of Trees Manchester, The Mersey Forest, White Rose Forest, HEYwoods, and the Community Forest Trust to drive forward this government-backed initiative.
Stretching from Liverpool across to Hull, with the M62 as its spine, The Northern Forest will comprise of 50 million trees planted over 25 years.
More than a million of those trees will be in the North West.
Simon Mageean – Programme Director for the Northern Forest at The Woodland Trust – said: "This new funding is massively significant for this project and enables us to push on with this new phase.
"Not only do these new trees have the power to transform people's lives through all the green space they bring in areas of traditionally low tree cover, they are also set to bring a big boost to our fight against climate change and encourage nature recovery."
Spanning over 120 miles across the cities of Bradford, Salford, Hull, Leeds, Manchester and Liverpool, The Northern Forest will help provide natural flood management, boost wildlife habitat for woodland birds and bats, and protect ancient woodland areas and iconic species – such as the red squirrel.
It will also improve health and wellbeing by providing a tranquil space for millions of people living in the area, and will generate more than £2 billion for the country's economy.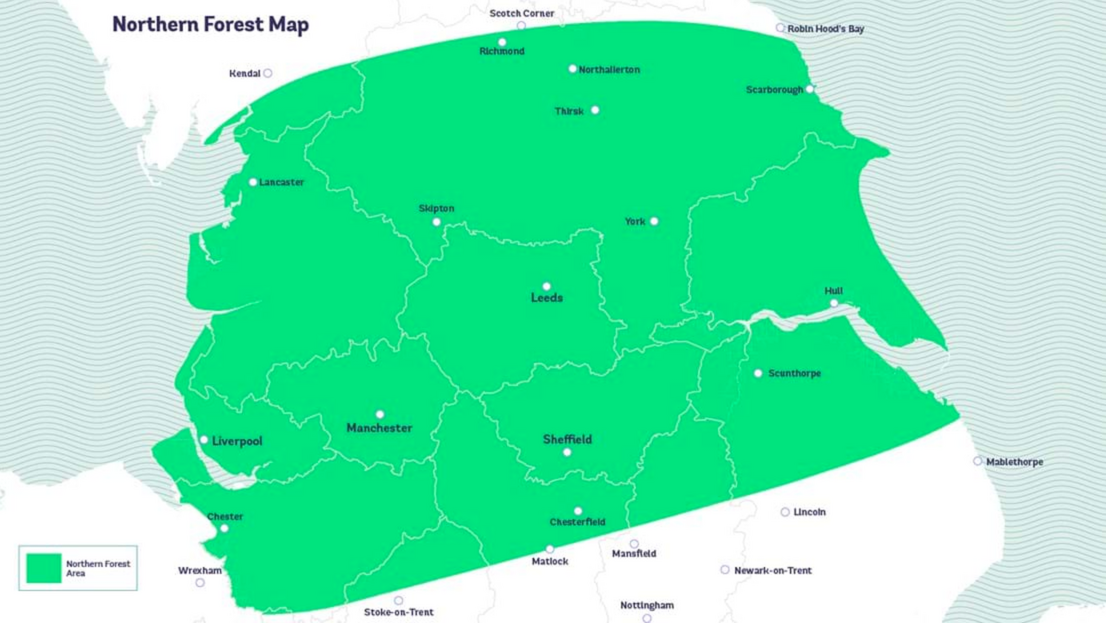 The Northern Forest will both "accelerate the creation of new woodland" and "support sustainable management" of the existing woods right across the area.
According to the Woodland Trust, more trees, woods and forests will deliver a better environment for all by "improving air quality in our towns and cities, mitigating flood risk in key catchments, supporting the rural economy though tourism, recreation and timber production, connecting people with nature, and helping to deliver improvements to health and wellbeing through welcoming and accessible local green spaces".
City of Trees is one of the 'Community Forests', and is the Greater Manchester part of The Northern Forest.
Speaking on the new £15 million funding boost, Jessica Thompson – Director at City of Trees – said: "This investment must not only provide the means to ensure our landscape is resilient to our changing climate, but also have a positive impact on people's lives in the North.
"City of Trees is committed to ensuring that the investment in trees and woodlands open up opportunities for training and green jobs.
"We've seen the impacts of COVID-19 and lockdown and people relying on quality greenspace for their mental health and wellbeing [and] we want to encourage people to get directly involved in planting trees and looking after trees for years to come."
You can find out more information about The Northern Forest here.
Featured Image – The Woodland Trust