News
Mum says Ronaldo 'can't keep getting away with it' after he smashed her autistic son's phone
She says the FA's recent action is the 'tiniest slap on the wrist'.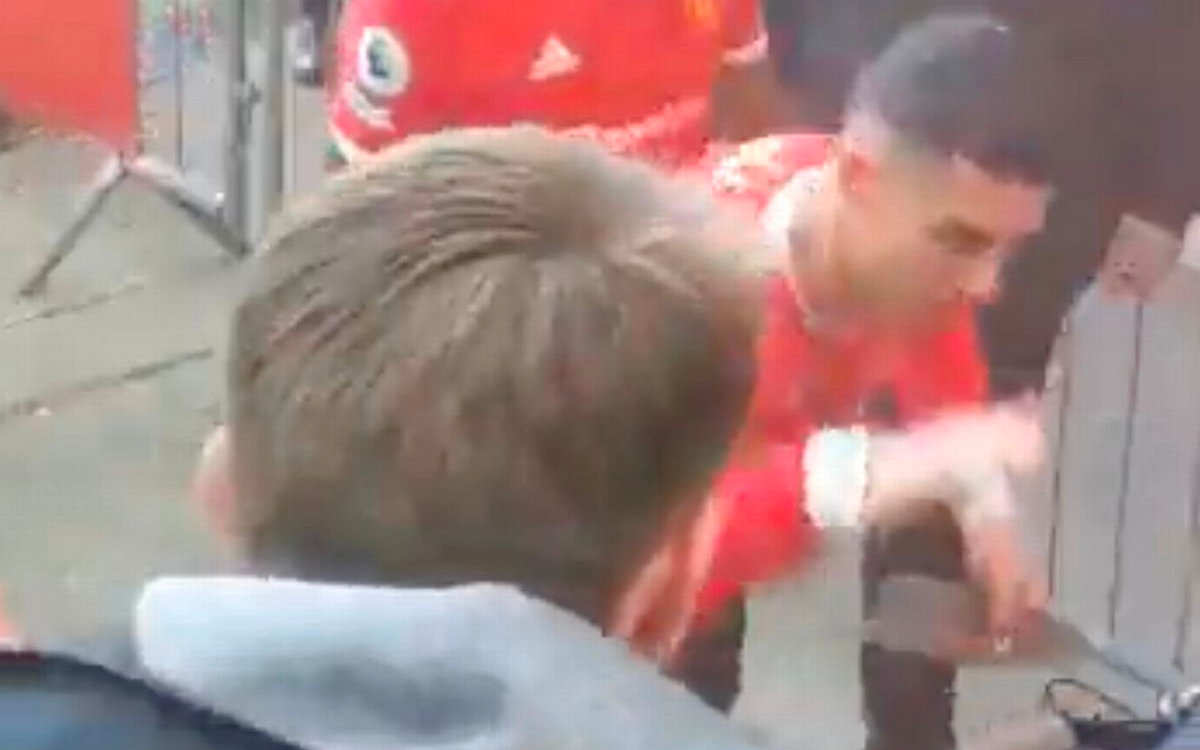 The mother of an autistic boy who had his phone smashed by Cristiano Ronaldo has said he "can't keep getting away with it" and is urging officials to take stronger action following the incident.
United's number seven was recently charged by the FA for improper and/or violent conduct following a Premier League match against Everton on 9 April 2022.
In the aftermath of the 1-0 defeat to the Toffees at Goodison Park, the 37-year-old Portuguese international lashed out as he walked down the tunnel, smacking a teenager's phone from his hand.
Now, in an exclusive interview with the Mirror, mother Sarah Kelly says he cannot be allowed to "get away with it again" and has labelled the FA's decision last Friday as the "tiniest slap on the wrist".
Sarah says that her son Jacob, a 14-year-old Everton fan, has been through "six months of hell" from Ronaldo fans since the incident and wonders how the veteran player can sleep at night "knowing the distress he has caused to a young fan".
Jacob was recording the players leaving the pitch after the home team's win when he lowered his phone to film Ronaldo observing a knock he had picked up during the match. It is unclear if anything other than general frustration sparked the outburst.
Read more:
While a police investigation was launched shortly after, the Kelly family had to wait for several months before any action was taken and even if spite of Ronaldo's apology, mum Sarah doesn't feel the outcome is just or satisfying.
Sarah, who is the same age as the father of five (37), said around the time of the incident that she would have preferred a "private" message and a statement after the fact, rather than his "very weak apology" on Instagram.
Immediately after the incident, she shared images of what she described as an "assault", depicting Jacob's smashed phone screen and a bruise on his hand.
Sarah said that as well as "being hounded by people saying [she's] dragging it up again", Jacob is still yet to get his phone back. Meanwhile, United said they were offering "support" to him following the charge, which likely resulted in nothing more than a small fine.
She concluded by stating: "Let's hope he finally gets the right punishment. He can't keep getting away with it. His behaviour is unacceptable."
Featured Image: @lapulgafreak (via Twitter)