News
Police ask parents 'age old question' after youths throw bricks off M56 motorway bridge near Manchester Airport
Here we go again.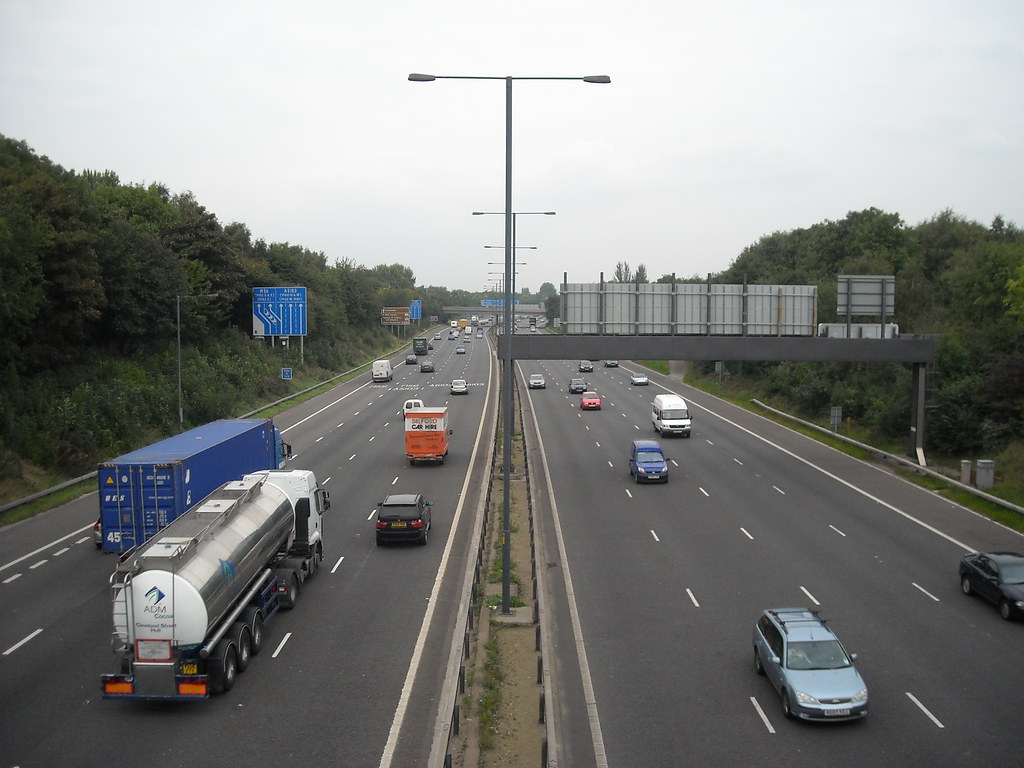 Parents are being asked the "age old question" after police found youths throwing bricks and stones at cars on the M56.
In what seems to have become a regular occurrence in recent years, North West Motorway Police (NWMP) has once again received reports of young people throwing heavy objects at moving traffic off motorway bridges near Greater Manchester this week.
This has led to several vehicles being damaged in the process, police revealed.
In this specific instance, NWMP explained that officers were called out to deal with reports of youths "throwing cones, bricks, and stones at passing vehicles" close to Junction 5 on the M56 near Manchester Airport.
Reported incidents of this nature are said to have occurred several times this week alone.
Although not much of the aftermath of the incidents is known or has been revealed at this point, NWMP has confirmed that "a number of vehicles" were damaged as a result of the youths' dangerous and vandalising actions.
Following the incidents, police are now asking parents what they've called "an age old question" and pleading with them to keep an eye on their children.
NWMP wrote in a statement shared to X, formally known as Twitter: "An age old question, do parents know where their children are?
Read more:
"We are currently dealing with youths throwing cones, bricks, and stones at passing vehicles on M56 around Junction 5. They were there last night and are here again [and] a number of vehicles have been damaged."
Featured Image – Flickr