News
Police issue warning after rescuing dog trapped inside campervan for three days
The golden Labrador is now being safely cared for.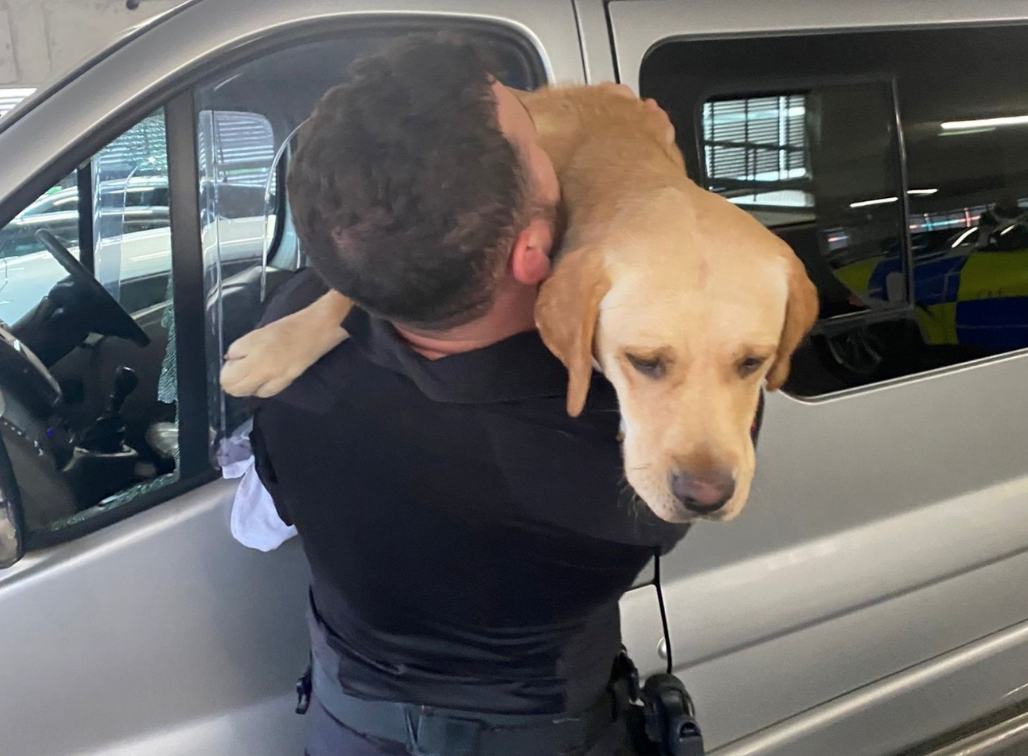 Police have issued a warning after rescuing a dog trapped inside a campervan parked up in Manchester city centre.
Greater Manchester Police (GMP) has appealed to pet owners as the summer heat continues after officers received a concerned call at around 1:15pm yesterday (20 August) for the welfare of a dog inside a campervan that had been parked up stationary for several days.
The member of the public who reported the incident said there wasn't any windows open, and no people were seen in or around the van.
The golden Labrador had reportedly been locked inside the vehicle for three days.
When police arrived on the scene and the dog was found, GMP explained that one of the officers broke the window of the campervan to pull the helpless animal out.
The dog is now being well cared for in one of GMP's rescue centres while "attempts to trace the owner are made", GMP has confirmed.
Speaking on the rescue mission, and appealing to the Greater Manchester public not to leave dogs inside unventilated hot vehicles, Chris Boyd – who is the Chief Inspector of Neighbourhoods in GMP's City of Manchester Central department – said: "It is just not acceptable to allow a dog to be in a vehicle on their own for even a couple of hours, let alone three days.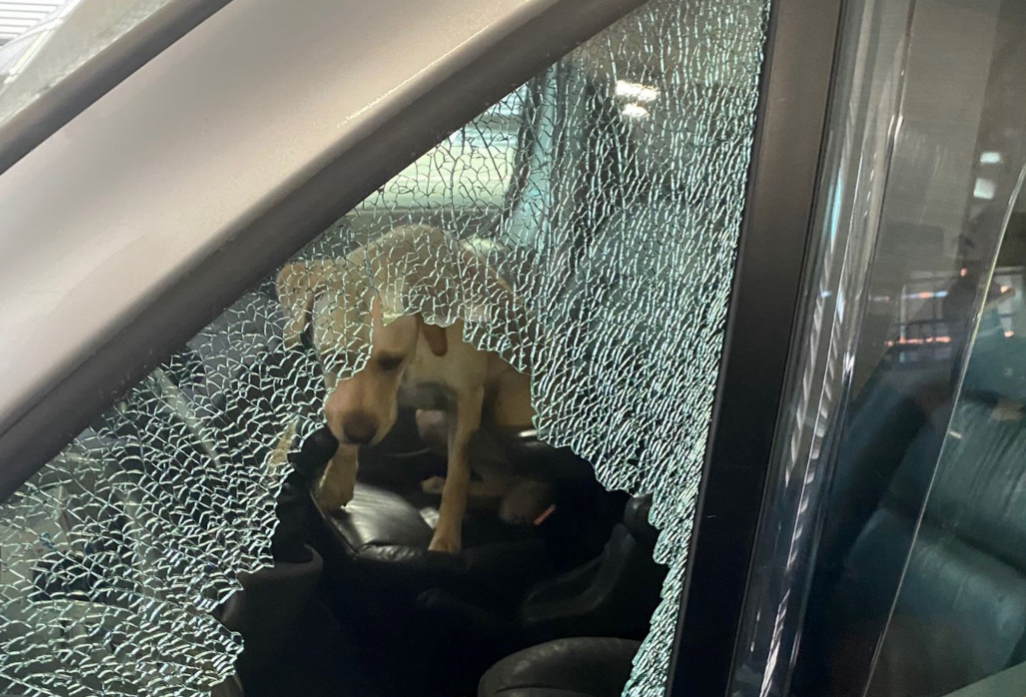 "When we found him, there were no open windows and, with it being quite warm today, this could have ended up a disaster.
"Dogs don't respond to the heat like humans do and as such, this lovely dog could have overheated. Even leaving a window open or a bowl of water is not good enough. Just don't leave your dog on it's own in a vehicle.
Read more:
"If you are planning on being away from your vehicle, then don't take the risk and leave your dog at home."
Featured Image – GMP