News
Prisoner who escaped onto the roof of Strangeways 'willingly came down' after 12 hours and will 'face punishment'
He's now been named as 36-year-old Joe Outlaw.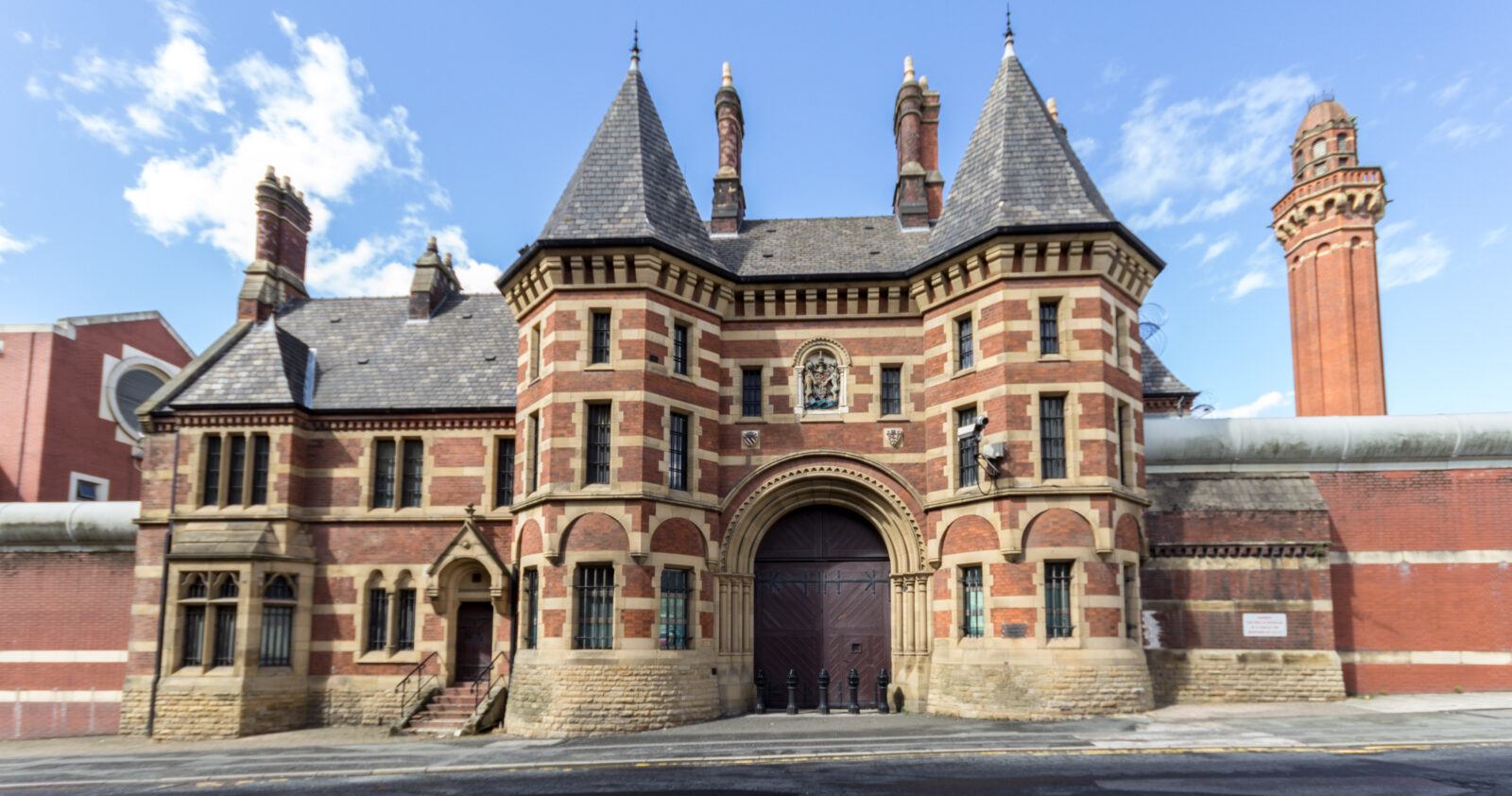 A prisoner who staged a 12-hour protest on the roof of Strangeways last night eventually came down 'willingly', police have said.
The inmate was seen roaming around the rooftops of the prison, officially known as HMP Manchester but still referred to as Strangeways by most locally.
Videos shared on social media showed the man brandishing a huge pole and cheering, shouting, and even fashioning a poncho out of a bin bag.
Fireworks were also let off nearby while the prisoner staged his one-man protest.
Photos captured by the Manchester Evening News also showed the man making love heart symbols at the crowds.
The paper has now named the man as 36-year-old Joe Outlaw, who was jailed in 2011 for robbery.
This morning, Greater Manchester Police confirmed that Outlaw was back in the custody of prison staff after willingly coming down from the rooftop.
He 'willingly' gave up his protest on top of the prison at around 4.15am.
HMP Manchester is one of the UK's largest high-security prisons and has capacity for 1,200 inmates.
It was known as Strangeways until 1994, after it was rebuilt following the notorious 25-day Strangeways Prison riot of 1990.
The prison service said in a statement: "Staff safely resolved this incident and the prisoner will face punishment as disorder in prisons is not tolerated."
GMP said: "At around 4:15 am this morning (Thursday 13 April) the male prisoner willingly came down from the roof and is back in the custody of prison staff."
Read more
Featured image: