News
Radcliffe FC issue apology as striker David Goodwillie, ruled to have raped a woman, is released from the club
His signing was effectively kept under wraps until he appeared on the team sheet this week.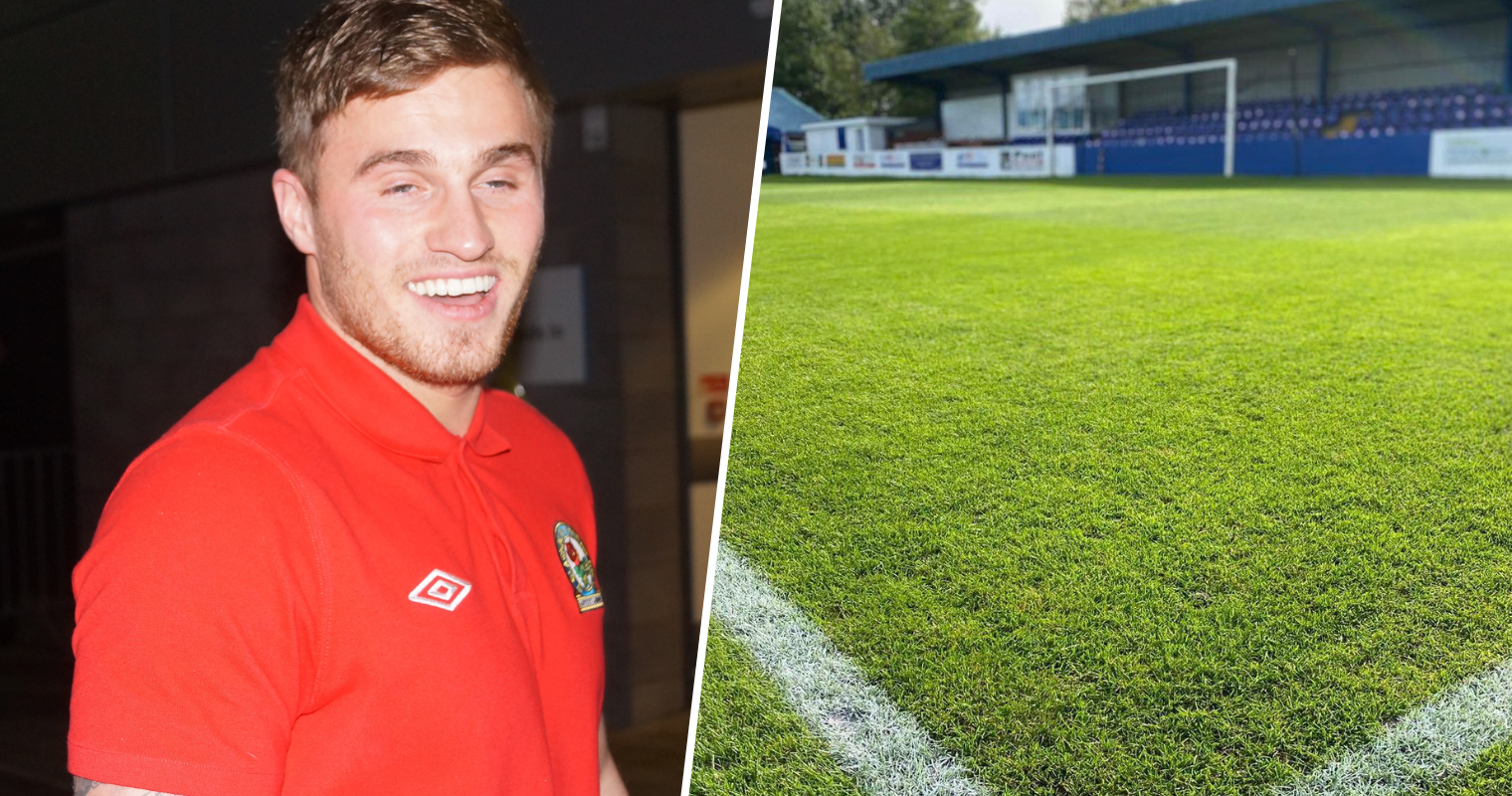 Non-league football team Radcliffe FC have issued a statement confirming the release of recently acquired player, David Goodwillie, who was found to have raped a woman in a court case.
The Northern Premier League side based in Radcliffe, Greater Manchester, informed fans of the Scottish striker's departure on Wednesday, following intense backlash on social media.
Writing in the brief statement by way of an apology, Radcliffe said that his rather out-of-the-blue signing was a "significant misstep and [their] due diligence should have been of a much higher standard."
Back in 2017, a judge ruled Goodwillie, 33, guilty of raping a woman. He will not train or play for the club again at any point in the future.
The former Dundee, Blackburn and Aberdeen striker – who has played for 14 different clubs since beginning his professional career back in 2006 – was previously released from Scottish club Raith Rovers after a short-lived spell which ended in March 2022, failing to play a single game for the team.
He was loaned to the Scottish Championship side from semi-pro team Clyde FC, who he spent more than five years playing for.
However, after information surrounding his civil court case and rape charge became public, both teams refused to play him and Clyde's women's team even said they no longer wished to represent the club while he was still under contract.
Goodwillie's signing seemingly came out of nowhere as no official announcement was made by the club. Radcliffe's social media accounts were hit with abuse when he suddenly appeared in the matchday squad for their game against Belper Town, during which he made his debut and scored a hattrick.
Read more:
As the club on go to detail in their full response, they insisted that the club "have always been about second chances and have been a part of many players and staff members rehabilitation along that journey" and "[giving] people a chance to improve their life and found support in this endeavour.
"When the Club were presented with David Goodwillie that same logic was applied… We can vouch for all the people at the Club involved in this signing did so out of the desire to do a good thing for an individual with an admittedly tainted past as we have done so successfully before but this was a bridge too far.
"This move came about very quickly, with clearance only granted extremely late leaving us in a position where our media volunteers were unable to release details prior to team sheets being produced – while regrettable this was also unavoidable."
They go on to admit that, from the top to the bottom of the club, "[they] got this wrong" and their "focus was misplaced", adding finally, "this is a mistake that will never happen again."
For all the latest news, events and goings on in Greater Manchester, subscribe to The Manc newsletter HERE.
Featured Image — Wikimedia Commons/Radcliffe FC