News
Sandwich spot Mira rebrands to Must Be Micky's and moves to new Northern Quarter home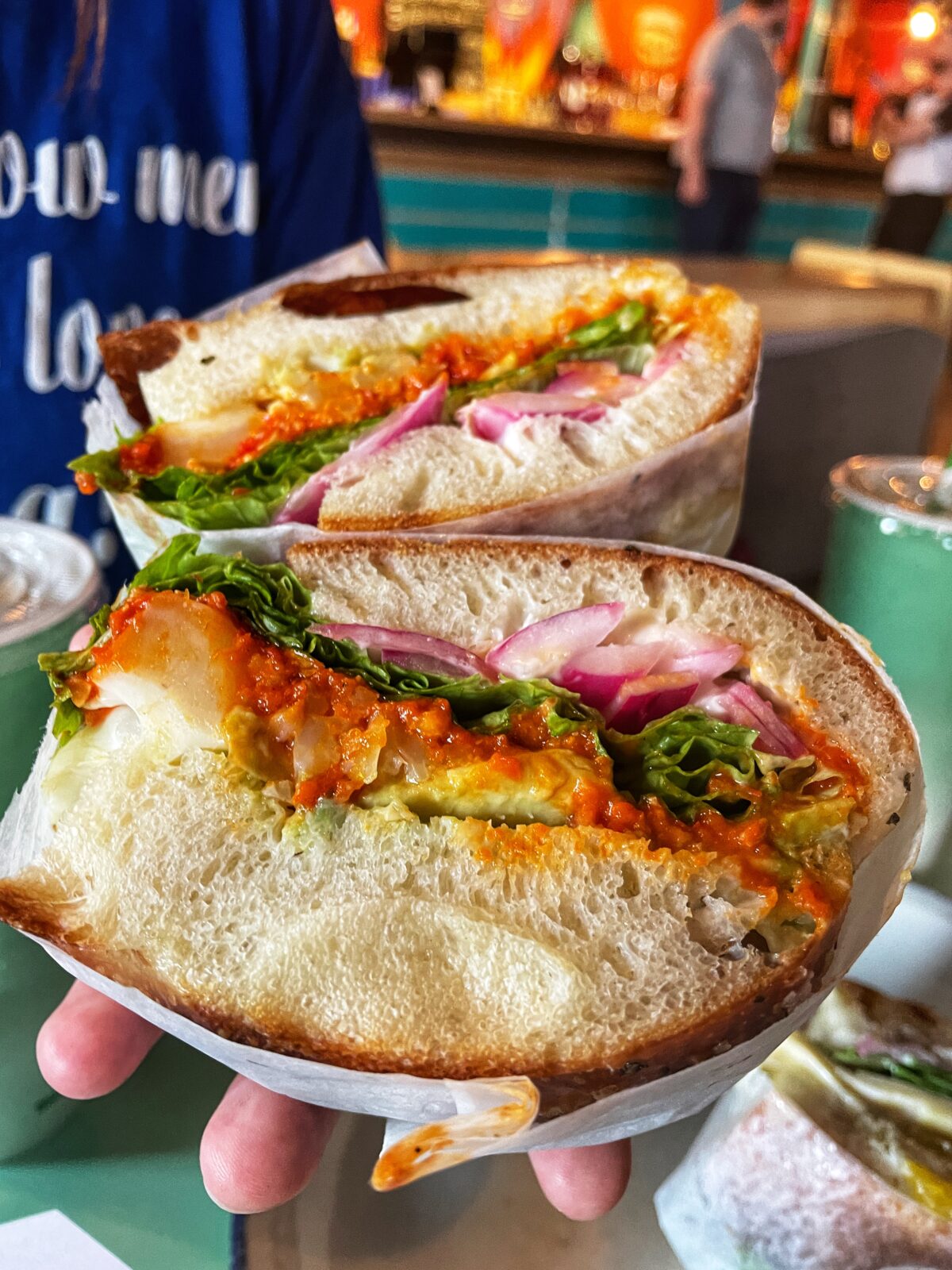 Popular Manchester sandwich spot Mira,best known for its saucy Neapolitan cuzzetiello sandwiches, has opened a new location in the Northern Quarter today.
But the ragu-topped cuzzetiello on which it built its name is out – and so, conveniently, is the name.
In its place, the newly revamped sandwich spot Must Be Micky's is serving a new menu focusing on freshly baked foccacia sandwiches – a substantial, if sometimes overlooked, feature of the old Mira offering.
These come stuffed with house-made fillings like roasted cauliflower with red pepper sauce, Italian salami and black pepper mayo, and mustard pickled pears with Swiss cheese, all encased within pillow-soft foccacia loaves sourced from the newly opened Half Dozen Other bakery in Manchester's Green Quarter.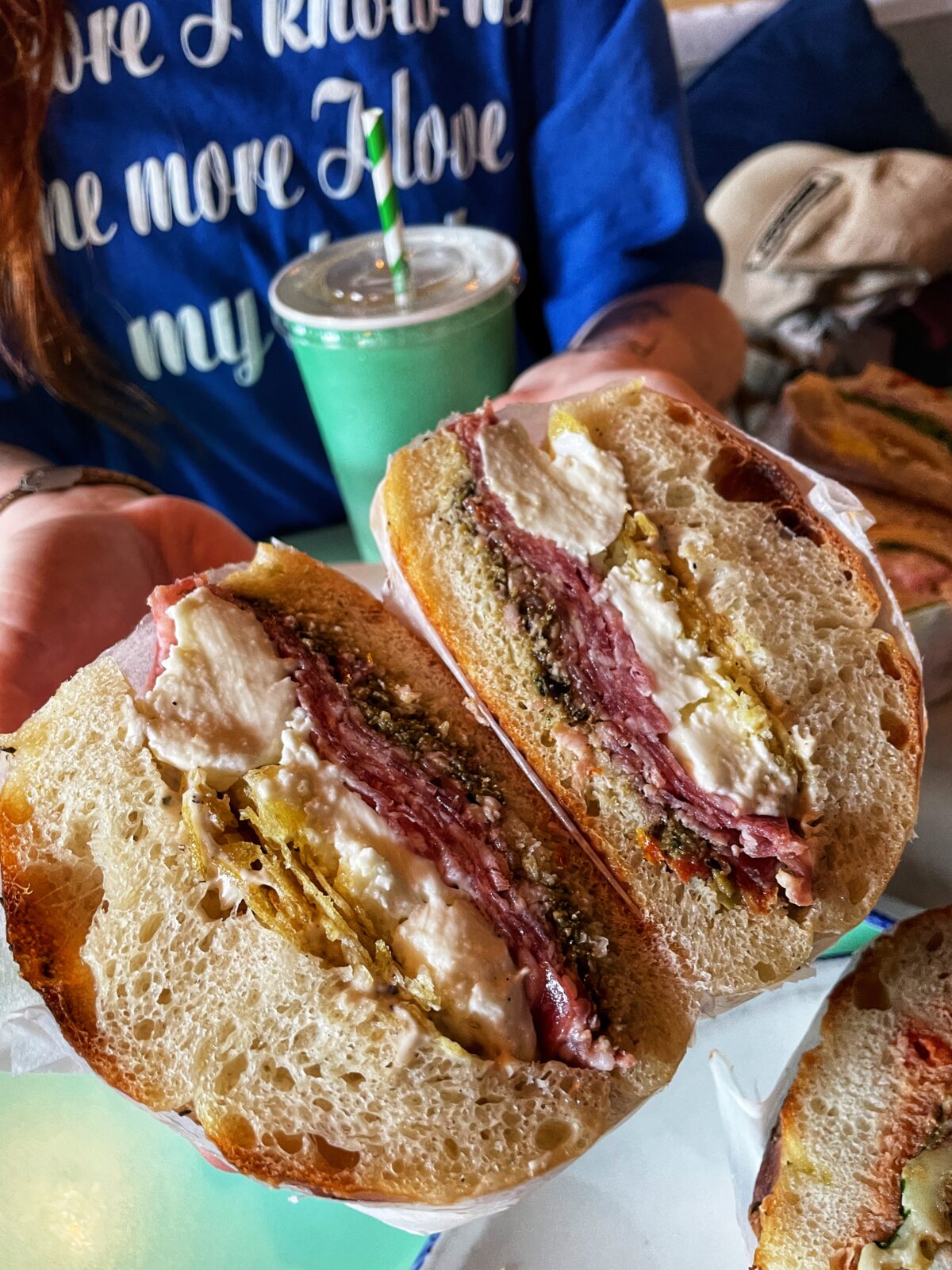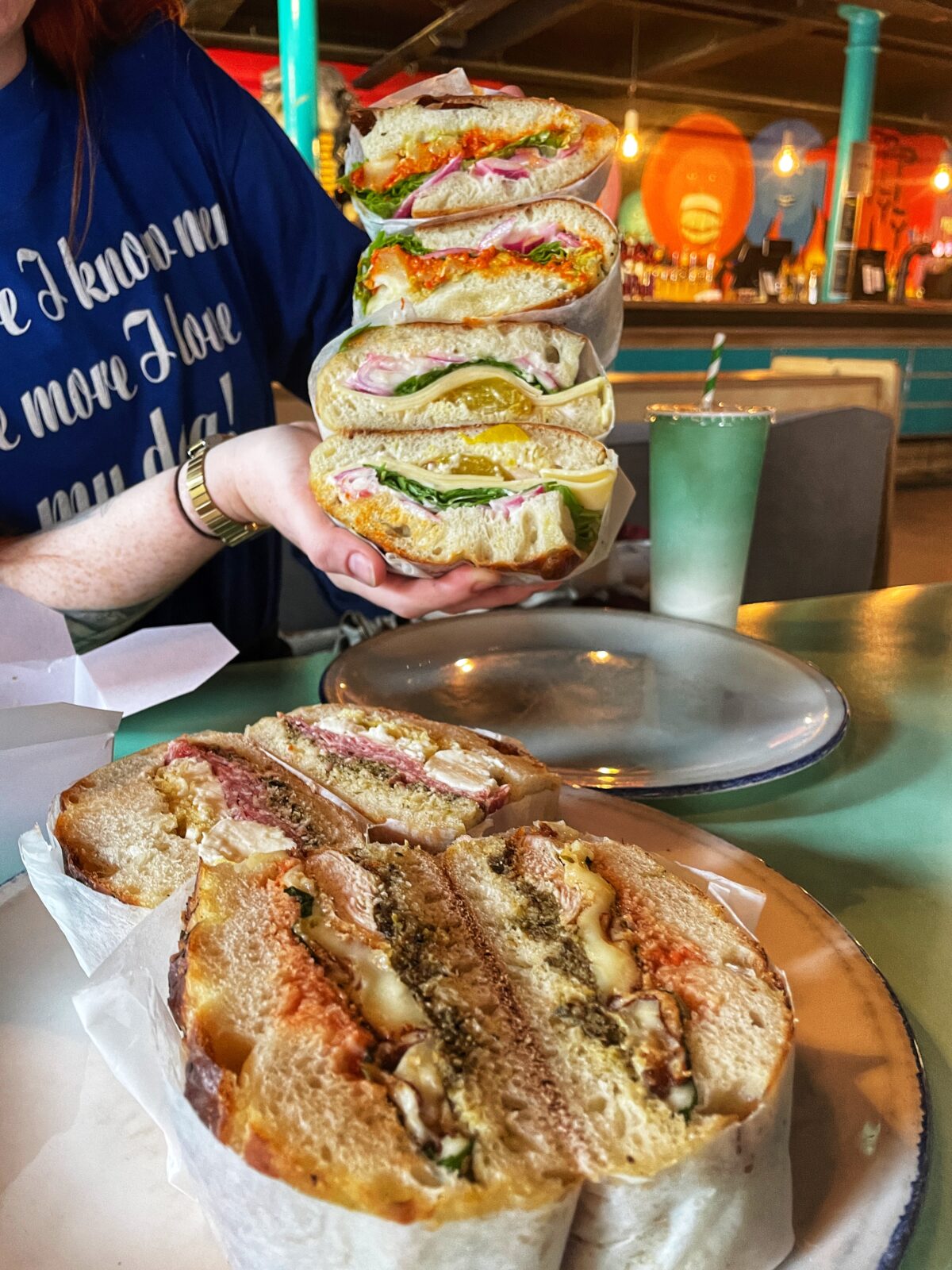 Now available from its new kitchen in Ply as well as at The Picturedrome in Macclesfield, further sandwich choices include the vegan-friendly Cauli Cartel (roast cauliflower, smashed avocado, red pepper sauce, toasted cashews, pickled red onion, lettuce and lime zest menu), and the Trumo, a chunky crisp buttie with black pepper mayo, olive tapenade, Italian salami, truffle oil and Fior di Latte mozzarella.

Elsewhere on the menu you'll find crispy smashed roastie-style potatoes topped with the likes of vegan cashew pesto and butter flavoured with chilli and lime.
Washed down with refreshing house-made sodas in flavours like cream, cherry vanilla, lemon, and lime and pineapple, the new menu sees the team behind original sandwich hit Mira refine their offering after three years slinging butties to the good people of Manchester.
Serving in Ply from 11.30am-4pm, the team will provide a lunchtime service Tuesday to Sunday from their new home just off Stevenson Square. You can also find them serving the new menu up in Macclesfield at The Picturedrome.
Read more: This blink-and-you'll-miss-it basement restaurant in Manchester's Chinatown serves the ultimate yum cha feast
Owners Mike Swain and Rhea Nickson first landed on the sandwich scene in 2021 with a pop-up at Ancoats pub The Crown and Kettle, and Mira's Genovese stew and meatball-stuffed hollowed-out subs became a near-overnight hit.
Since then, they've gone on to host a string of successful pop-ups at the likes of Ancoats General Store and, more recently, the Cloudwater pub The Sadler's Cat, as well as running a popular kitchen at The Picturedrome in Macclesfield.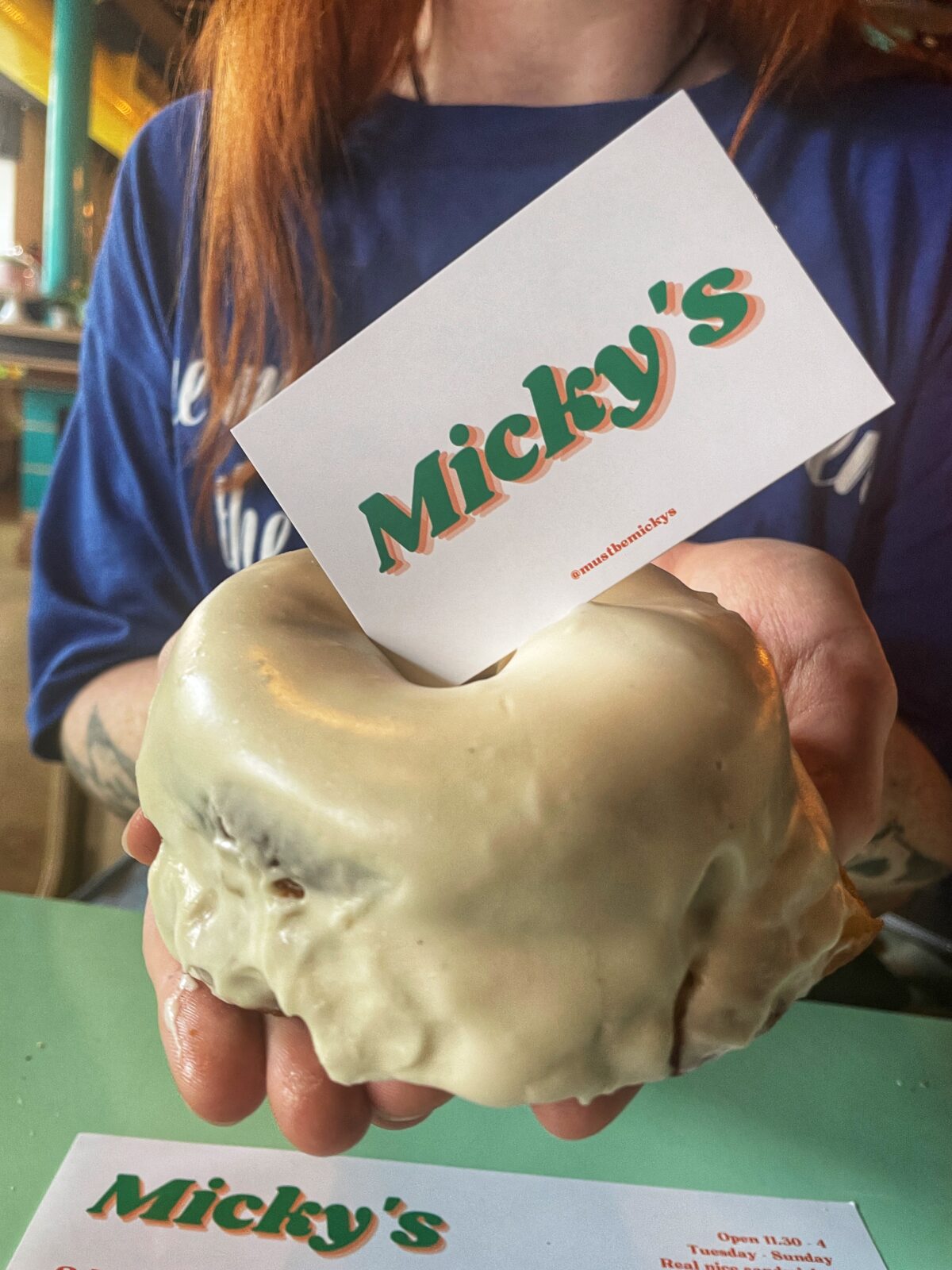 Whilst their sarnies are top-notch, things haven't always been easy going. Earlier this year, owners saw their NOMA pop-up sprayed with hot sauce 'like a Formula 1 driver celebrating a Grand Prix win' after vandals broke in and trashed it in February.
Read more: Local sandwich hotspot raided by 'cretins who tore the place up'
But now, it looks like things are once again on the up as Mira becomes Must Be Micky's and debuts what is, frankly, a stunning new sandwich menu set to give other established dealers of things in bread a good run for their money.
To keep up to date with all things Must Be Micky's make sure to follow them on Instagram here.