Eats
We tried Jack Grealish's massive post-match takeaway meal — and we finished the lot
Kind of — it took four of us in the end...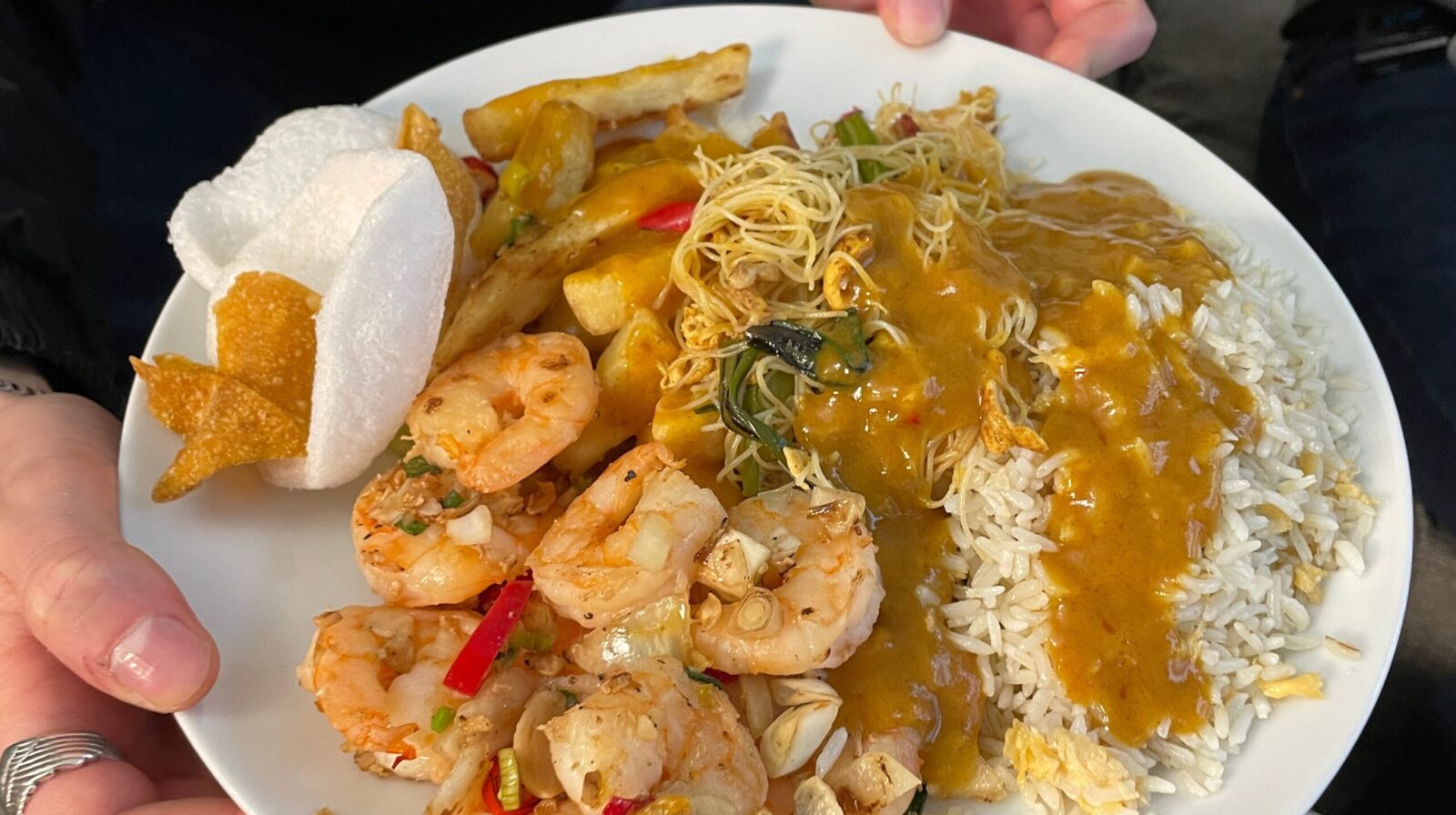 A few weeks back, Manchester City and England star Jack Grealish gave another vintage interview where he delighted fans by revealing he orders a big, dirty Chinese takeaway after every game.
In the era of footballers having dedicated dieticians and personal chefs waiting for them at home, it kind of warms the cockles of our hearts to hear that some players don't always take food as seriously and still like to channel the Jamie Vardy vibes of port, pizza and Red Bull.
With that in mind, although we might not know how Grealish fuels himself before a game, we do know what he rewards himself with after every single match: a massive five-item order from the one and only Wing's Restaurant in Spinningfields.
This has been a regular haunt for footballers and famous faces for decades now, with the legendary dining spot collecting countless autographs on their signature plates dotted around the room, but this Brummy baller likes to get a special order to take home with him.
Wing's never used to do takeaway, but they started dipping their toes in during the pandemic and since Grealish arrived at Manchester City, he's been ordering the same thing after every game: Singapore chow mein, salt and peppers prawns, salt and peppers chips, egg fried rice and curry sauce. Bosh.
I mean, as far as Chinese takeaway orders go, it's a pretty strong choice and certainly similar to the kind of thing we'd have ourselves, the only difference is that since he's ordering it from a restaurant that has regularly featured on the Michelin guide, his costs a whopping £56.20. Good job he's a footballer, eh!
Now, we don't know if Pep and the fitness coaches necessarily approve of the 27-year-old's carb-heavy post-match meal, but we certainly did when we ordered it this past week.
Piling the plate high with the tried and true staples of egg fried rice and salt and pepper chips — both of which are as simple but delicious as you'd expect — before dumping on a big helping of the chow mein, packed with flavourful sautéed veg, spicy prawns and more carbs, this thing was spilling over the sides.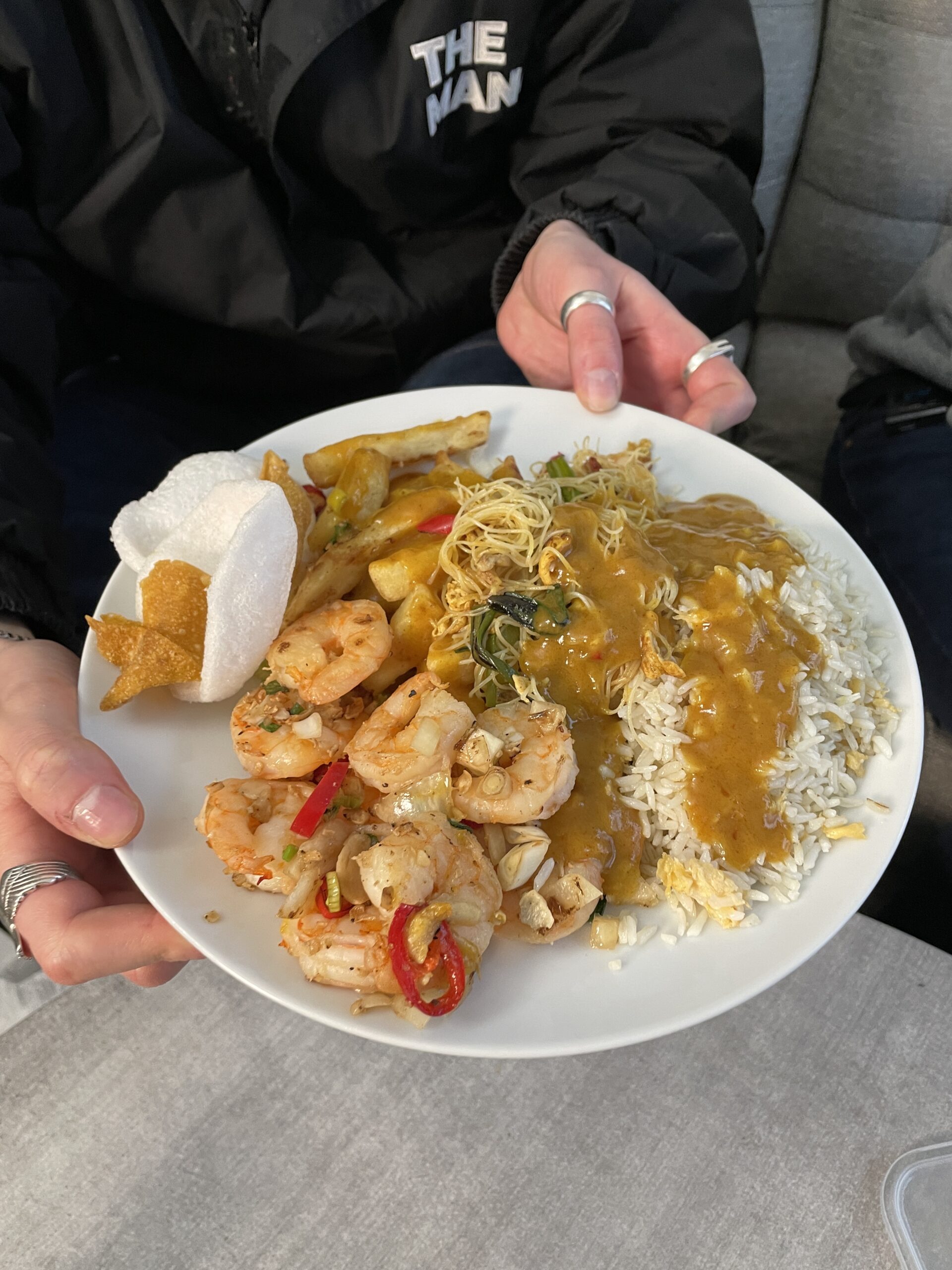 The maddest part was that we weren't even close to being done; 'Super Jack' supposedly scrans this whole thing and we still had the enormous juicy king prawns to get through, the curry sauce, a mix of classic and Thai-style prawns crackered, as well as more of everything else we'd already plated up.
All that said, once we tucked in, it was pretty easy to see why Jack keeps coming back. The rice noodles were light, glassy and lovely, soaking up every bit of seasoning; salt and pepper chips are undefeated, the big prawns were bursting with flavour and the whole thing was smothered in a spicy curry sauce.
How can you possibly go wrong with that?
When we took further inspiration from the Wings-loving winger and started mixing the whole thing together in a "big free-for-all", we'll admit the plate looked pretty messy, but every mouthful tasted of delicious chip-shop style curry sauce and that is never a bad thing.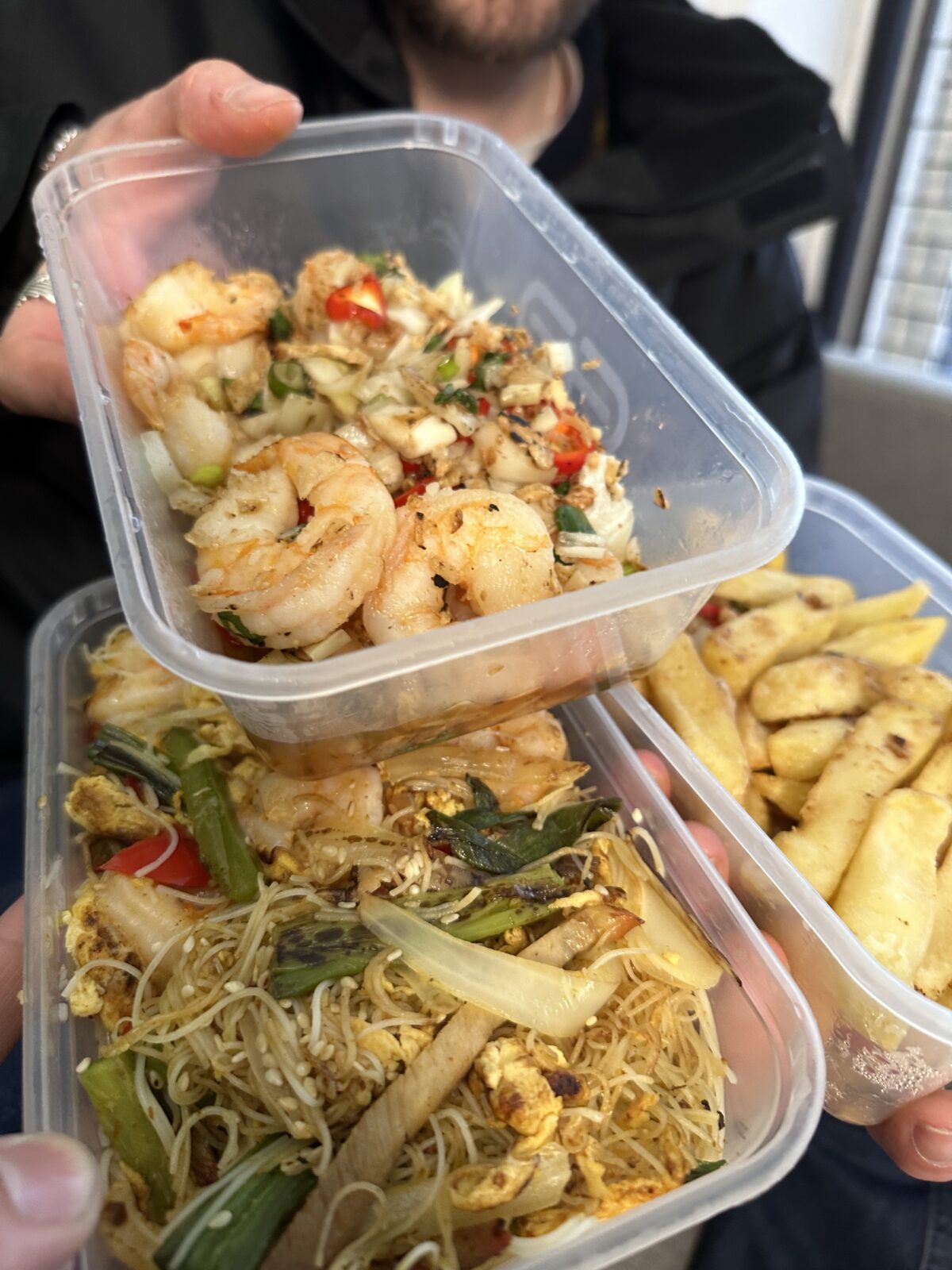 Read more:
After finishing a whole heaping plateful, we still somehow had about half a tub of every item left — including even more curry sauce — and while some of us put more of a dent in it than others, it ended up taking four people to finish off every last scrap.
We don't like waste in The Manc office.
So, although we certainly couldn't manage the Jack Grealish takeaway order before 90 minutes of running around, we can totally see why it's his go-to treat after a game.
And who knows, perhaps the secret to luxurious locks, big calves and playing for one of the best teams in the world is to just grab yourself a big, naughty Chinese for tea.
For all the latest news, events and goings on in Greater Manchester, subscribe to The Manc newsletter HERE.
Featured Image — The Manc Group/Jack Grealish (via Instagram)