Stockport
A Manc's guide to: Stockport, where ancient history meets up-and-coming cool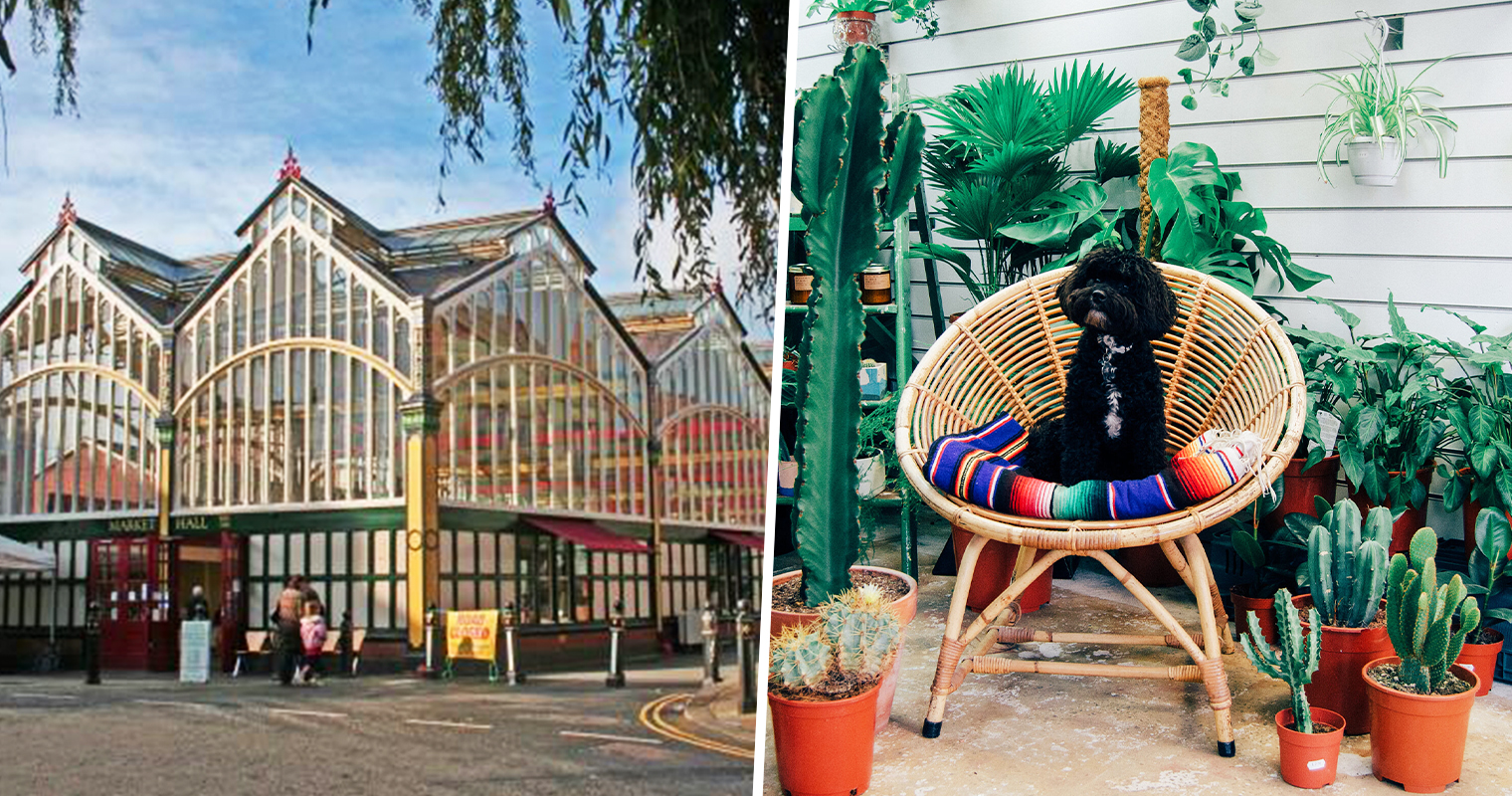 In this month's edition of our series A Manc's Guide To, we venture south of the city to Stockport.
It feels like there's nowhere in Greater Manchester that wears its history on its sleeve quite as proudly as Stockport.
This is a town where higgledy-piggledy cobbled streets tumble past listed buildings and centuries-old monuments stick out in the skyline.
But Stockport has also carved out a more modern reputation as a launchpad for independent business and a hub of brilliant food and drink.
It was the birthplace of nationally-acclaimed restaurants like The Allotment and Where the Light Gets In, and champions smaller indies through its Foodie Friday events and smaller stalls inside the Market Hall.
There's a booming scene of independent shops here too, with plenty more already in the pipeline.
And it's where some major global talent was born, including The Crown's Claire Foy, Fred Perry, and all five members of Blossoms.
Here's our handy guide to all the things that make Stockport one of Greater Manchester's brightest gems.
Food and drink
No guide to Stockport would be complete without mentioning its most prestigious restaurant, Where the Light Gets In.
Led by chef Sam Buckley, WTLGI is known for its 'no menu' approach where every visit is a surprise. Housed inside a former coffee warehouse, the restaurant In boasts a green Michelin star for its championing of sustainability.
Foraging is big amongst its chefs, and WTLGI also has a kitchen garden, The Landing, on the roof of a Stockport carpark where they grow fresh produce throughout the year.
Elsewhere, Baekdu is a family-run Korean charcoal BBQ restaurant, named after a Korean mountain, which flies somewhat under the radar in Stockport thanks to its off-the-beaten-track location on Lord Street. Adding a bit of theatre, chefs cook right in front of you on fire pits at your table.
Stockport Market is the equivalent of Manchester city centre's Mackie Mayor – a giant food hall filled with a range of different independent traders. There's so much to discover here, but we highly recommend visiting Kambuja (formerly known as Angkor Soul).
Serving up everything from Tamarind ribs to fish sauce-laced noodle salads, this Cambodian eatery claims to be the only one of its kind in the UK.
Also in Stockport Market is newcomer Sticky Fingers, an artisanal Polish bakery that opened just this month with an array of traditional breads and indulgent sweet pastry treats. You'll also find freshly-brewed coffee and cakes for sale over the counter here – after all, what is cake without coffee to wash it down?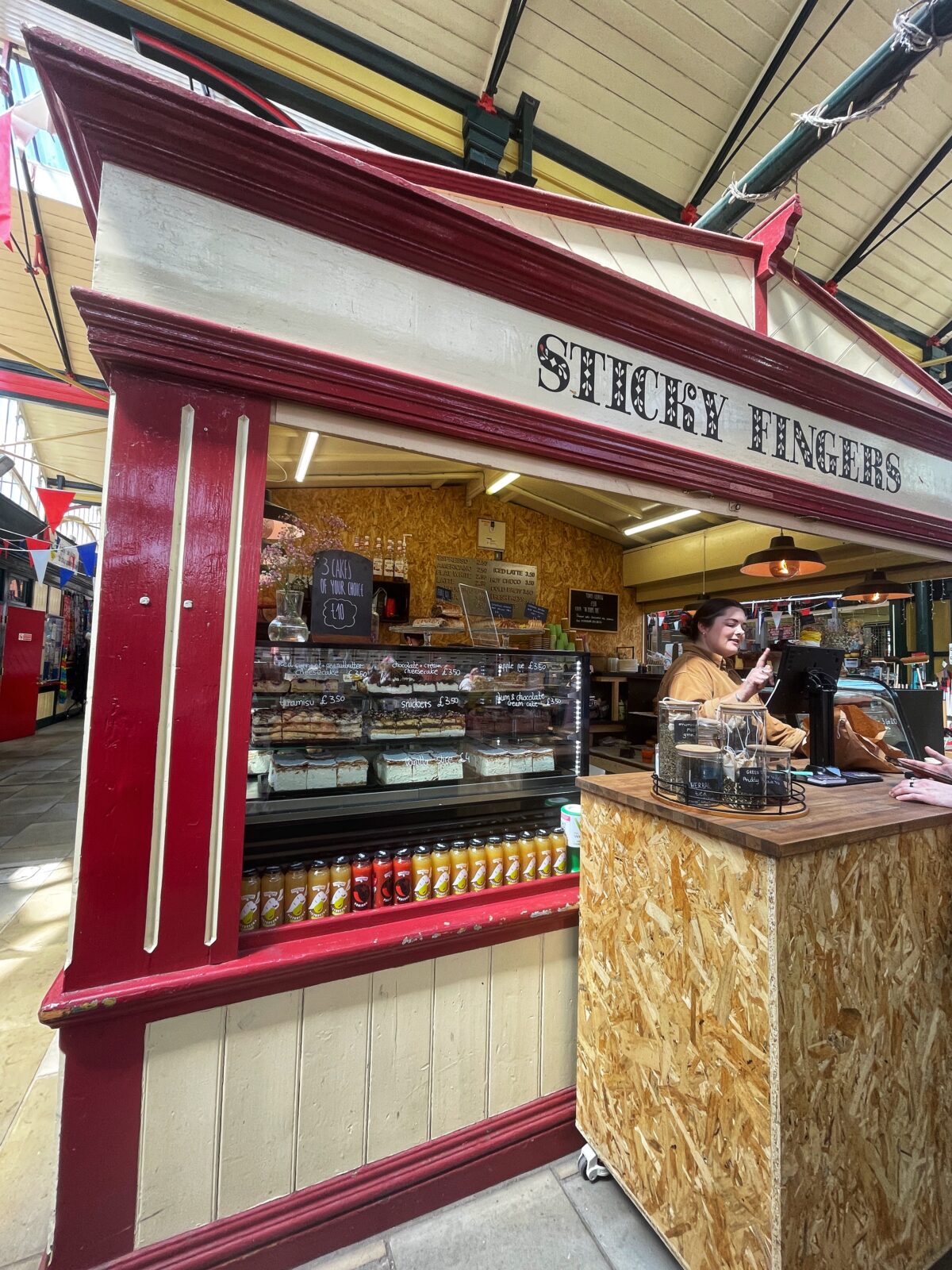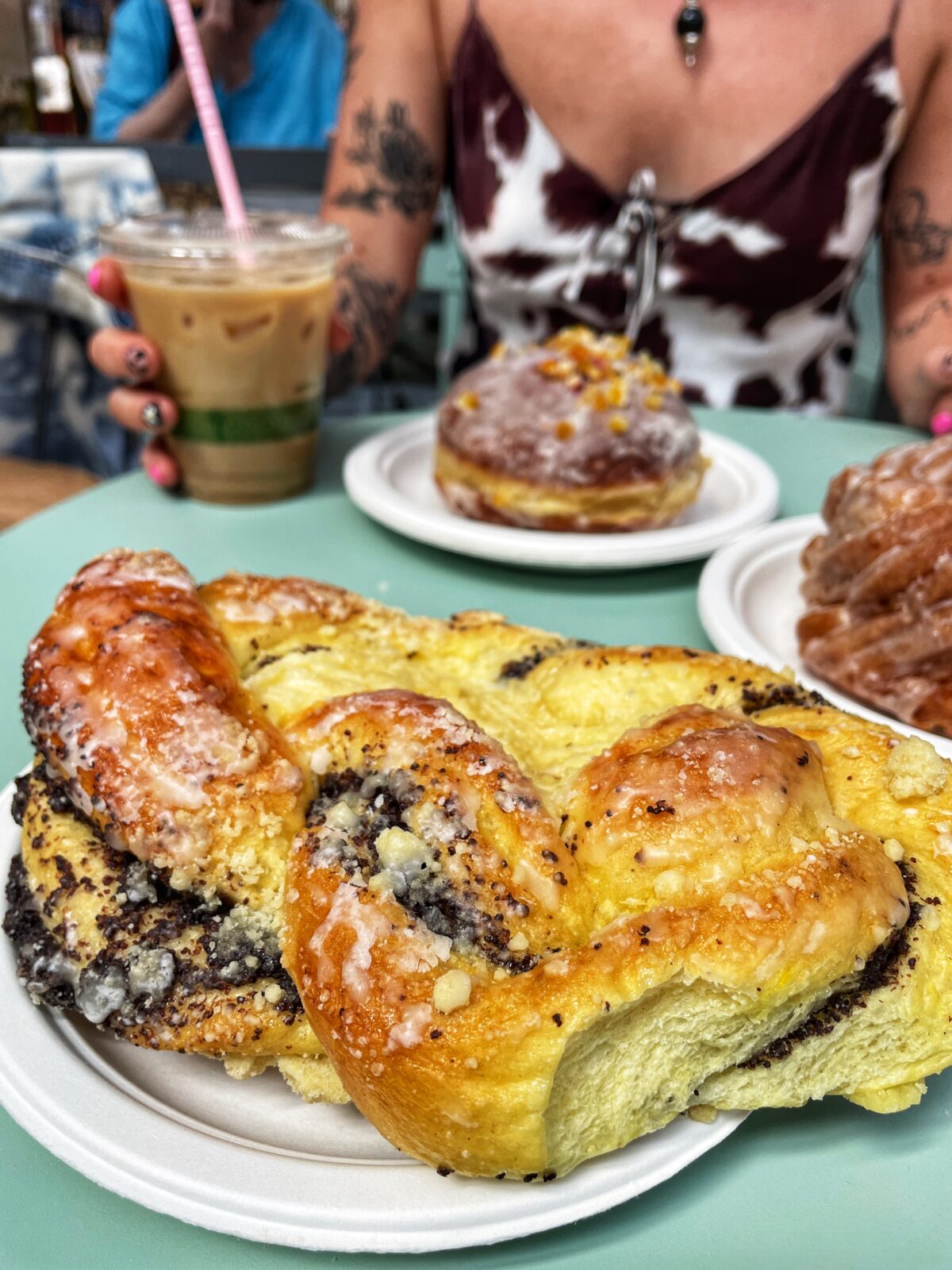 A popular choice at lunchtime, the deli at Tyros Lebanese serves up medium and large boxes filled with various flavoured rice, fresh flatbread, and a choice of different meat and vegetable dishes. Think huge portions, and some of the tastiest Lebanese food this side of Edgware Road.
Formerly known as the George & Dragon, Bakers Vaults is a brilliant little market boozer. Boasting ten different hand pulls, it's somewhat of a local beer institution.
Sitting on top of the foundations of the old Stockport castle, the original 1775 building was demolished in the late 19th century then rebuilt in the 'gin palace' style you see today. It had a huge refurbishment in 2014, courtesy of the team behind Gullivers, The Castle and the Eagle Inn.
Opened by Britain's Got Talent flair finalist Neil Garner, Cherry Jam celebrates the town of Stockport through and through with drinks like '192' and 'Queens of Cale Green' nodding to the market town's history. Find it on Mealhouse Brow inside a former software superstore, often frequented by Garner as a child.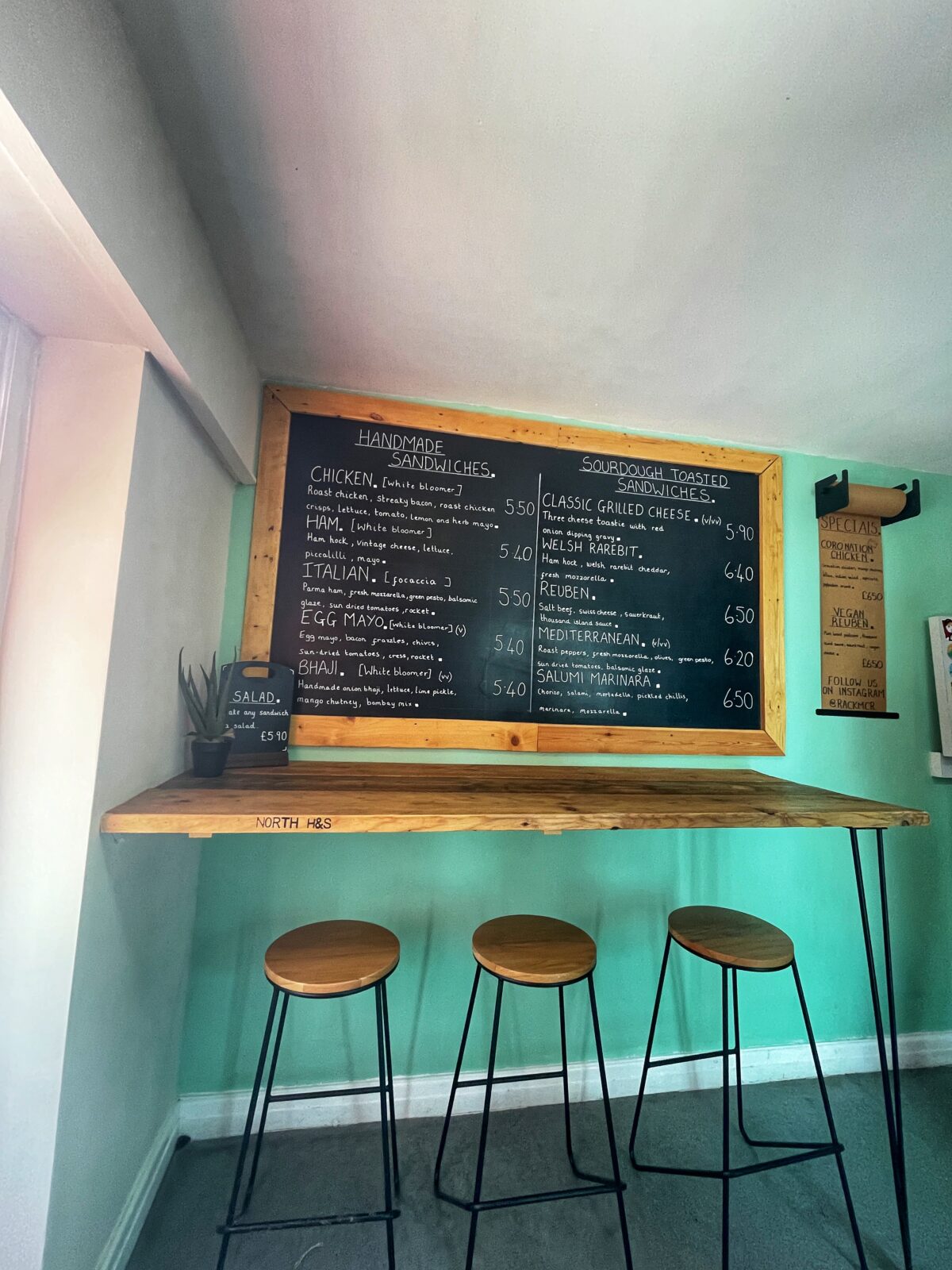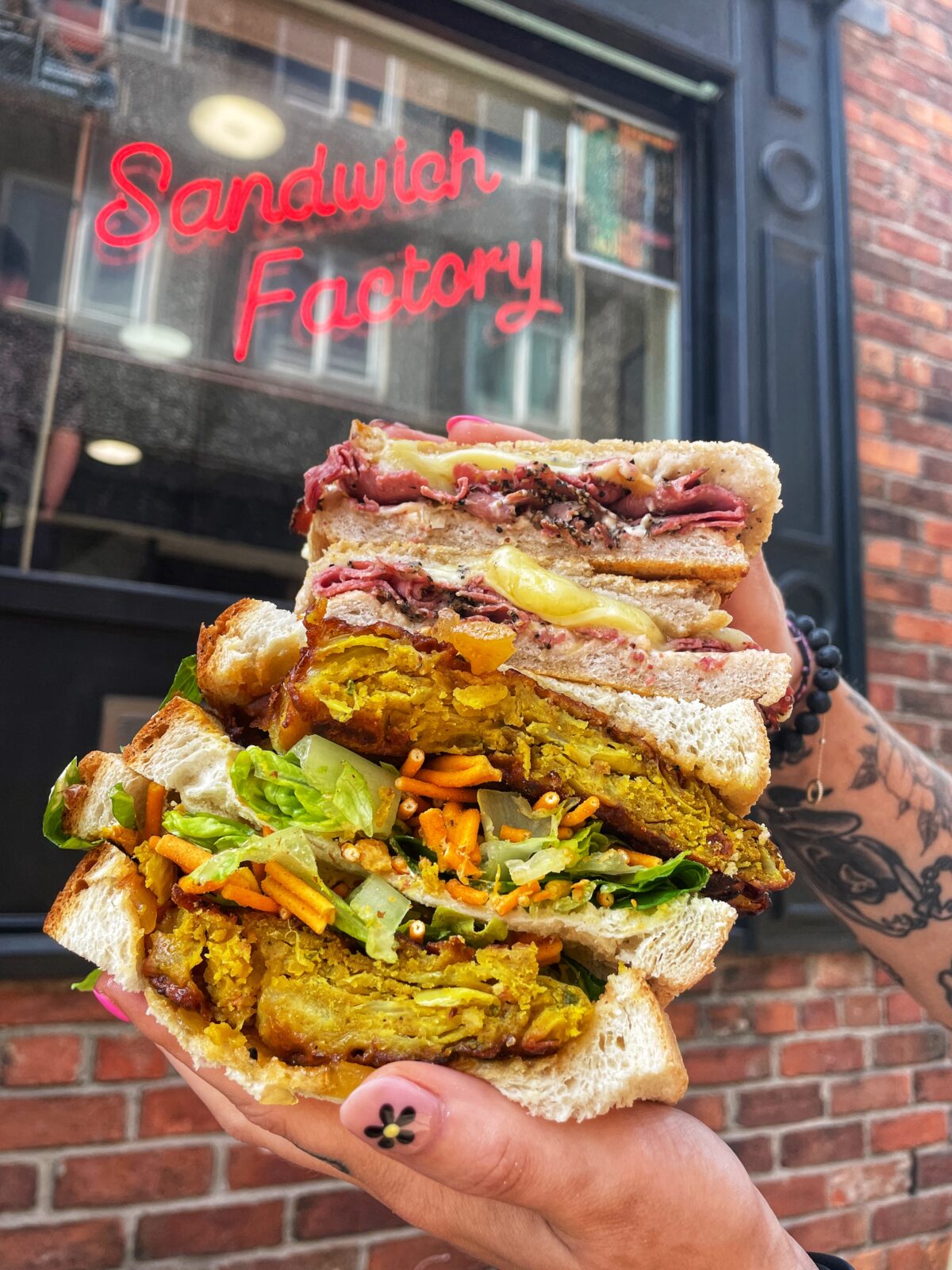 At Rack's, it's all about the sandwiches. All handmade to order, find ingredients stacked between sourdough or squashed into shiny, buttery brioche.
Grilled cheese is another speciality, the three-cheese classic served with red onion dipping gravy on the side. Breakfast boxes and salads are also available, with prices starting from £4.40.
Read more: Hit Stockport sandwich shop Rack is opening a second cafe in Sale
Back on the subject of pubs, and The Wellington is a comfortable little joint created out of two former shop units. The walls, full of clocks, do not display the right time – but that's part of its charm. There's a good selection of guests beers, usually sourced from the Heineken list, alongside regular casks like Wainwright, and a lovely courtyard garden outside.
And finally, it's the recent winners at this year's British Pie Awards – Ate Days a Week is not long for Stockport – soon, it's destined to relocate into Manchester city centre and become known as Come Together. When it departs, popular dive bar Notion will take over both floors with its quirky cocktails and chicken wings.
Shopping
You can happily lose hours of your life wandering around the Underbanks, a historic cluster of streets dubbed the Soho of the north thanks to its melting pot of independent retailers.
It's also one of the most unusual streets in the north west thanks to the way it weaves along way below street level – you can get a bird's-eye view of it from Market Place before you descend the stone steps tunnelled into the ancient walls.
This lovely part of Stockport Old Town is home to the likes of SK1 Records and Rare Mags, where you can pick up collectibles and rarities from independent businesses.
On a mission to bring more green to our very grey city region is Plant Shop on Mealhouse Brow, selling houseplants of all shapes and sizes.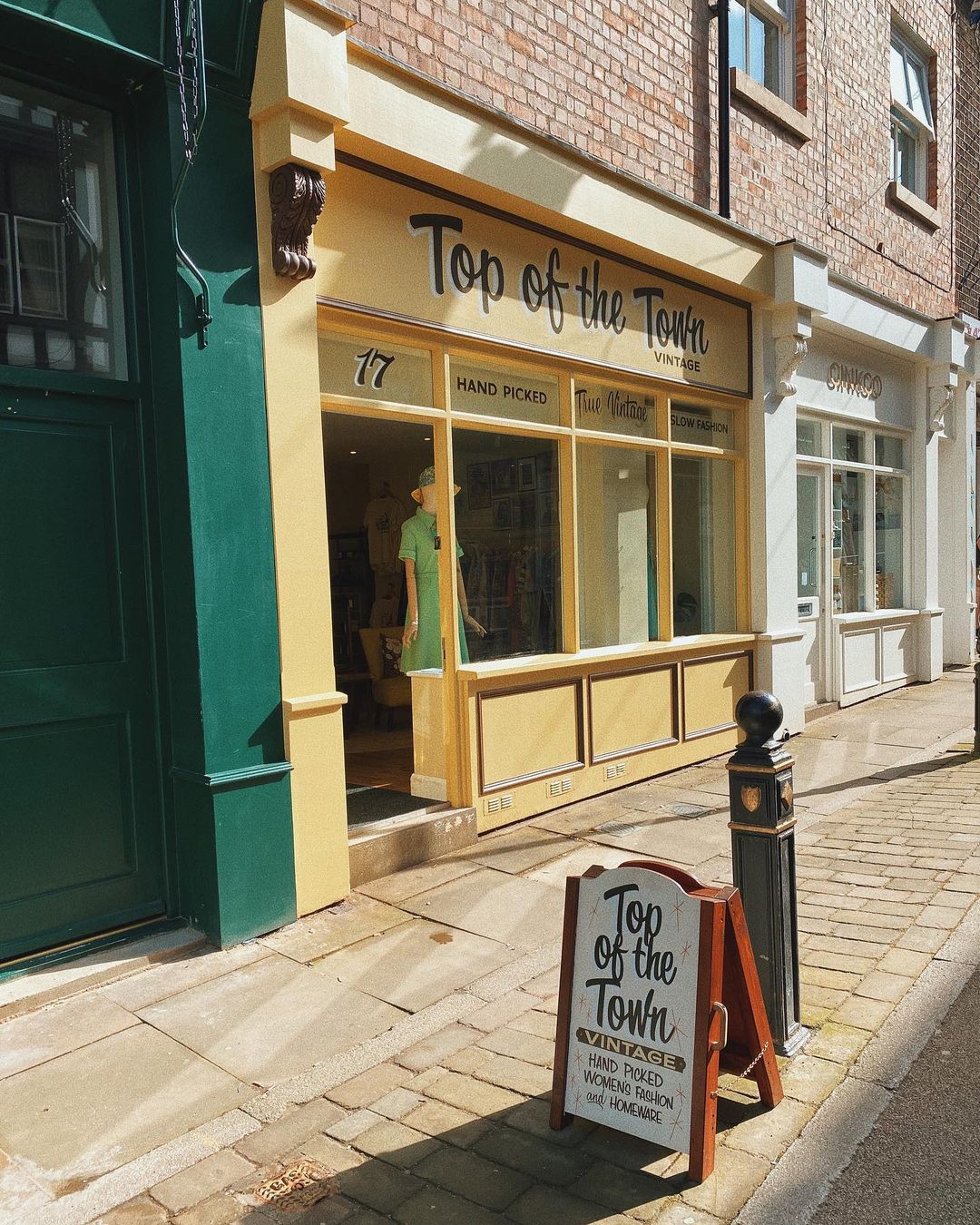 One of the newest openings in Stockport deliberately doesn't look particularly new at all – influencer superstar Sophia Rosemary has opened her own vintage clothing shop, Top of the Town vintage, on Lower Hillgate.
It's a haven of all things kitsch and retro, fitted out with patterned wallpaper and mid-century furniture.
Soon to open its doors will be Still Life Story, which has shifted over into a lovely new premises on the corner of Mealhouse Brow and Market Place, where it can continue to sell its range of Nordic-inspired gifts and homeware.
Where The Light Gets In's newest project, Yellowhammer, is also on the way, and will be a home to pottery extraordinaire Joe Hartley as well as a bakery.
There's more shopping to be done inside the historic Market Hall too, which is worth a visit just to see inside the beautiful structure.
Nightlife and hotels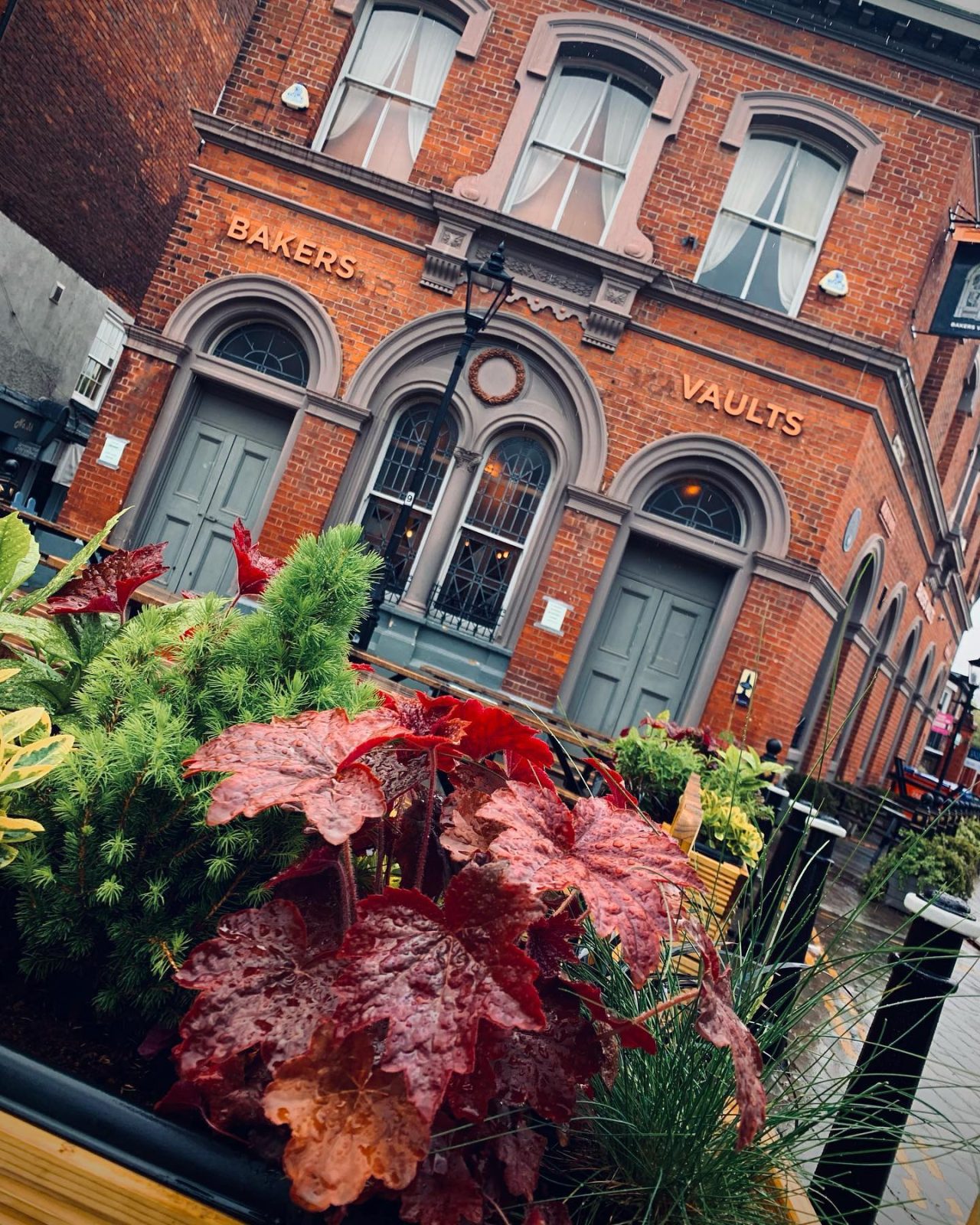 Honestly, there aren't many nights out in Greater Manchester that are better than a Stockport pub crawl – and it still means you can hit the hay at a reasonable hour.
You can weave your way between acclaimed boozers like The Magnet, Bakers Vaults, and the Petersgate Tap.
Things have moved on a little from real ale in recent years too, thanks in no small part to actor Joseph Patten.
He's the man behind The Cracked Actor (cocktails and blues, The Glass Spider (a Victorian-style craft beer bar), and now Dr Feelgood's (live music and American-style food).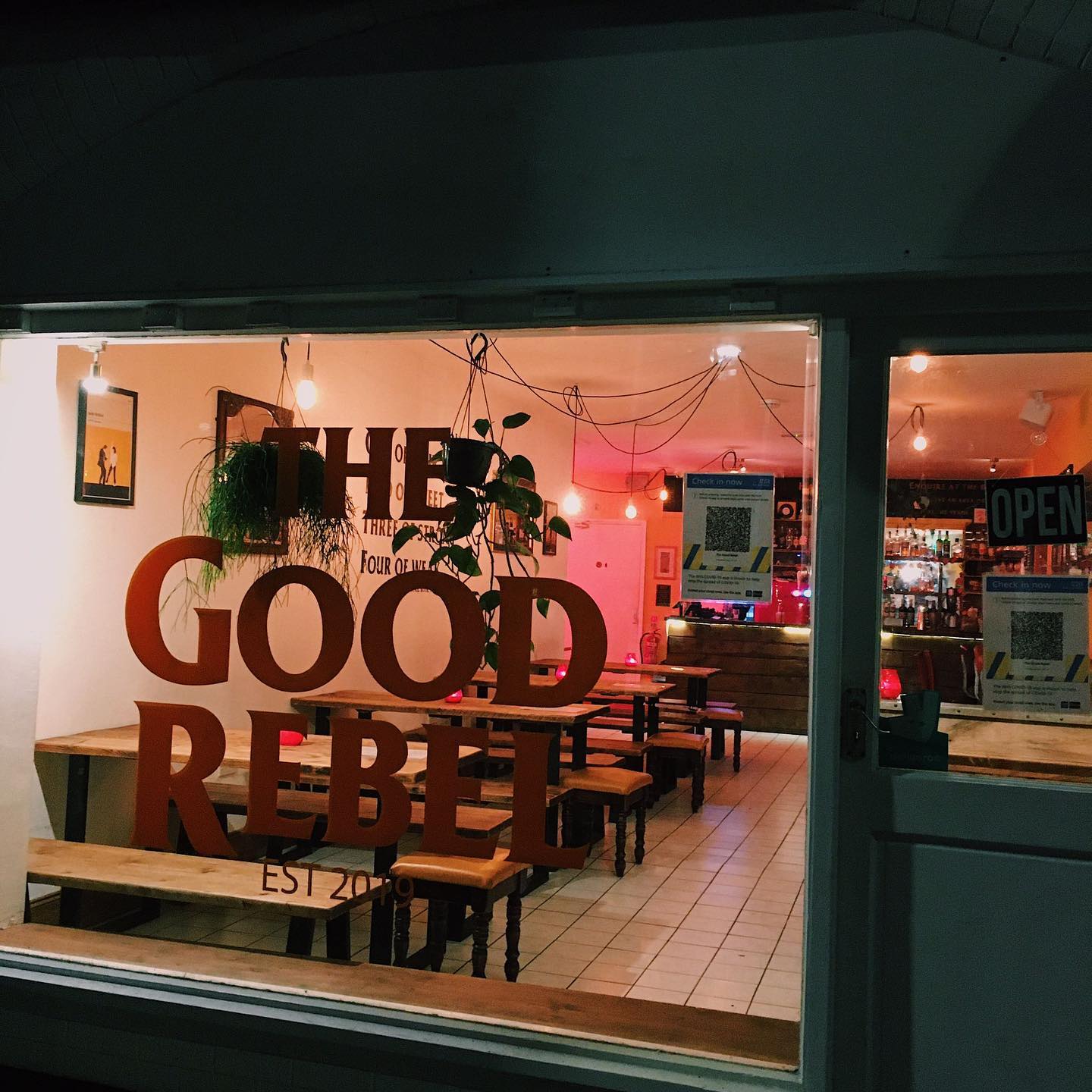 If you like classic cocktails done really well, The Good Rebel is a must. From on-point daiquiris to signature cocktails like chocolate espresso martinis, this Mealhouse Brow watering hole has it all. Wines, spirits and European beers abound and it's dog friendly, too.
When it comes to resting your head at the end of your night out, there are all the usual faithfuls, including a Holiday Inn Express right by the train station.
You could also stay slightly further afield at the legendary Bredbury Hall Hotel.
Culture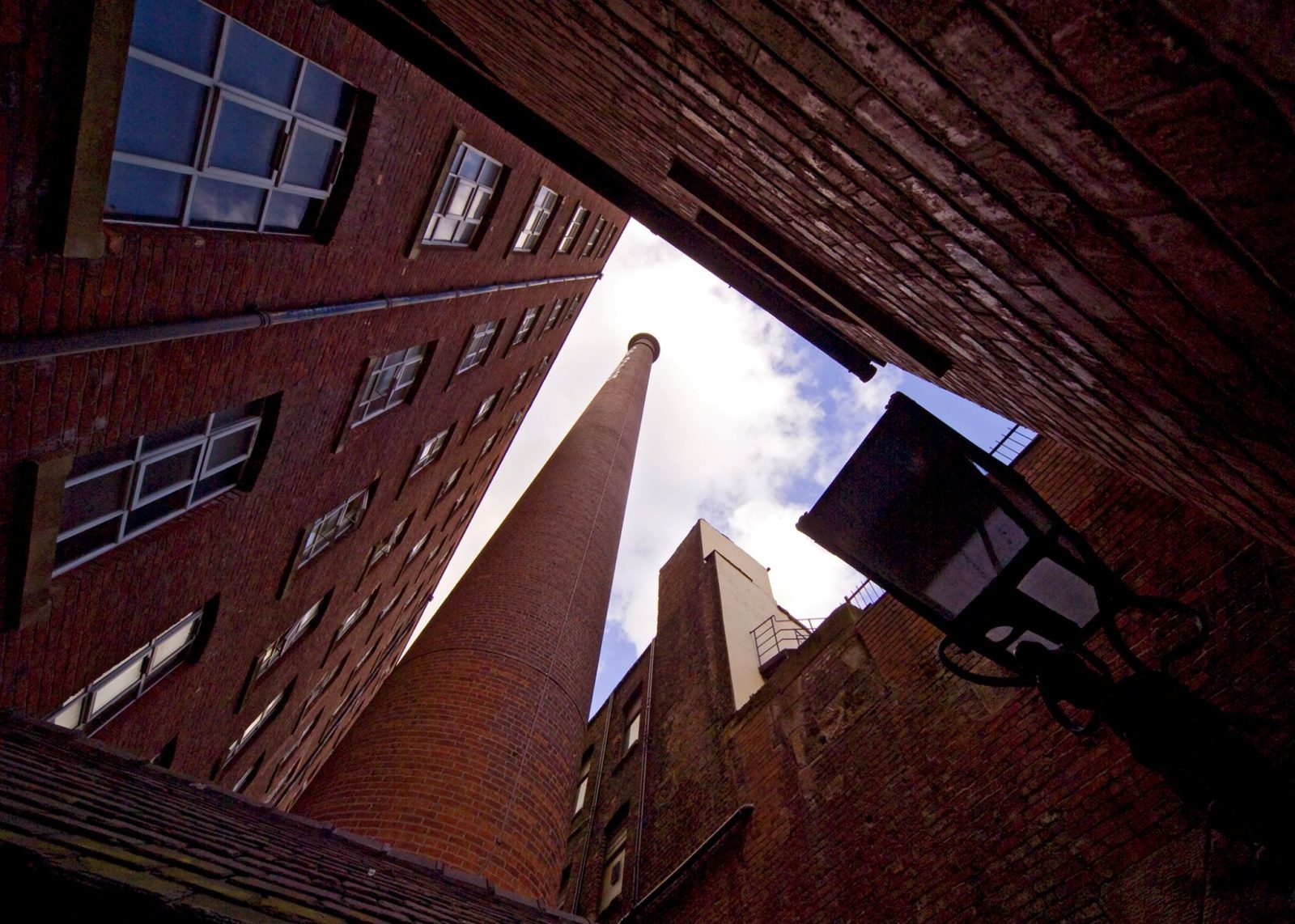 History buffs can't go wrong with a day out to Stockport.
The town is home to the Air Raid Shelters museum, a network of rooms and tunnels carved into the sandstone cliffs that give a taste of what life was like in wartime Britain.
There's the Stockport War Memorial Art Gallery too, and you can wind the clock back even further in time at the Stockport Museum.
Stockport's oldest house, known as Staircase House, has been turned into a visitor attraction, where you can learn about how people lived in the 15th to the 20th centuries.
It's currently closed for a refurb, but the Hat Works, housed in a listed mill building, takes visitors on a journey through the history of Stockport's hatting industry.
That's right, it's a museum dedicated to hats. There are more than 400 bits of headgear from across the plant and a recreation of a Victorian factory. It may sound weird, but we promise it's wonderful.
Love beer? You can take a tour of the Robinsons Brewery, which is based right in the heart of Stockport, and learn more about how the liquid gold is made.
Music plays a major part of its cultural pedigree too, and in recent years the Etherow County Cricket Club has thrown open its doors to summer open-air concerts.
Property
It will surprise literally no one to learn that Stockport's house prices are creeping ever-higher.
The average house price here now is £282,251, up 12% on the previous year, with the majority of homes sold being semi-detached.
If you don't want to share a wall with anyone else, you'll be forking out around half a million pounds for a detached pad in Stockport. Eesh.
Read more: A Manc's Guide to: Prestwich, the Bury neighbourhood that's crafting its own cool
Transport
Stockport is notoriously tram-free, but the day is saved by almost alarmingly frequent trains back into Manchester city centre.
It's usually included as a stop on the speedy trains up from London and practically acts as an extension fo Manchester Piccadilly.
You can get door-to-door in less than 15 minutes if you get the quick trains.
Beyond that, you're reliant on buses.
Featured image: Stockport Market Hall / Plant Shop Stockport