News
Storm Debi to bring strong winds with 'significant impacts' to Greater Manchester this week
We're in for a blustery one.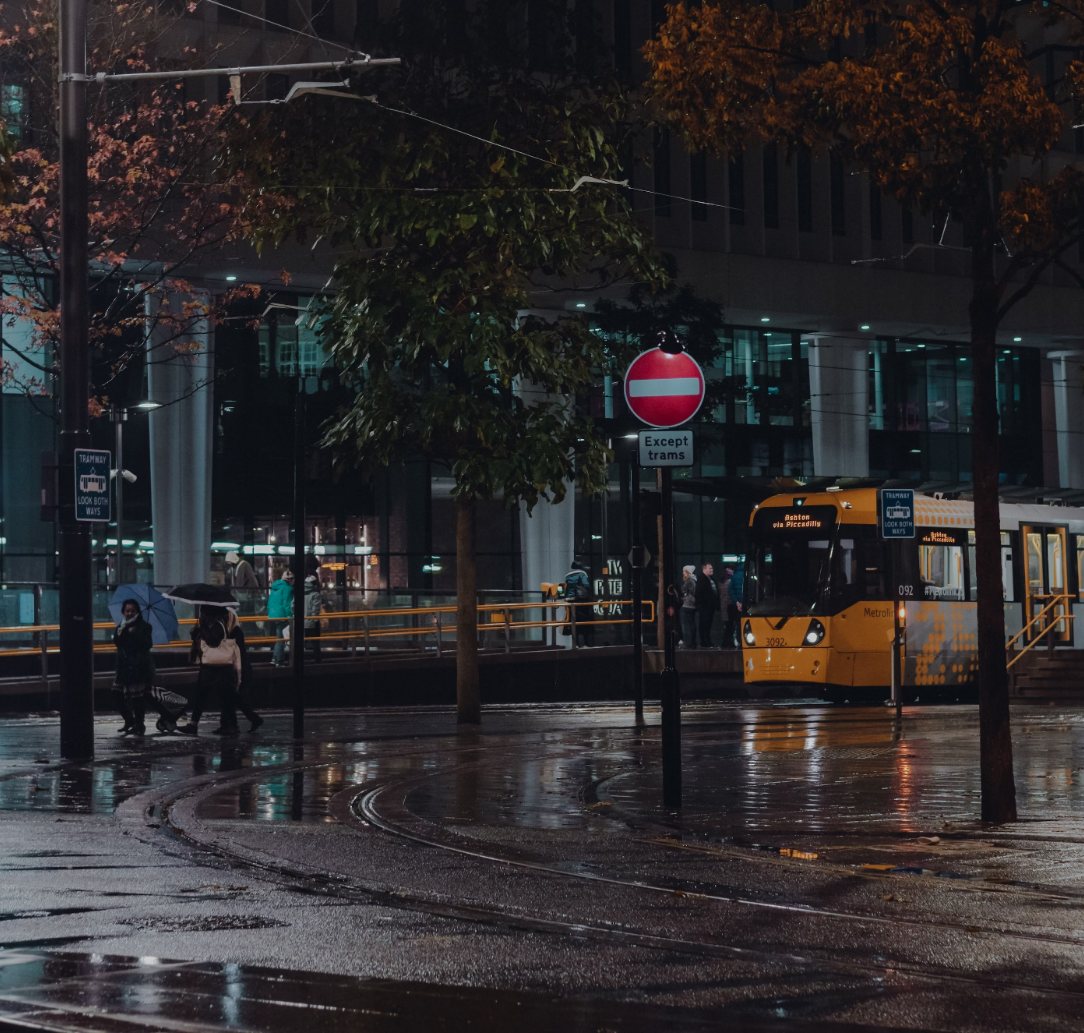 We could say it's beginning to look a lot like Christmas here in Greater Manchester now… but that wouldn't be quite accurate.
Sure, Manchester Christmas Markets may have kicked-off for 2023 last Friday, the city's resident Big Santa has taken pride of place in St Peter's Square for another year this morning, and the rest of the region has an events calendar that's absolutely packed with all sorts of seasonal activities and celebrations over the next few weeks.
But the weather? Yeah, the weather is really not so festive at all.
That's because the Met Office has officially named the next storm set to hit the UK as Storm Debi, and she's on her way to northern England this week.
Storm Debi is first set to bring "very strong, potentially damaging winds, and heavy rain" to the Republic of Ireland from this morning, according to the Met Office, all before it goes on to "bring impacts" to other parts of the UK – including Greater Manchester.
With a number of yellow and amber weather warnings issued for wind and rain across the UK, forecasters say Storm Debi will "develop quickly" and "bring "potentially very strong and damaging winds" to parts of Ireland.
"The strongest winds are expected to affect parts of Ireland early on Monday, possibly coinciding with the morning commute, before then affecting parts of north Wales and northern England into the afternoon," explained Jason Kelly, who is a Chief Meteorologist with the Met Office.
"Whilst the very strongest winds will have eased somewhat before reaching the UK, we are still expecting some significant impacts, and a wind warning has been issued."
According to the Met Office, Storm Debi – which is the fourth storm named as part of the Met Office's 2023/2024 storm-naming initiative – will develop, in part, because of a very strong jet stream crossing the Atlantic, which is said to be "responsible for the very unsettled period of weather we are currently experiencing" – with the core of the jet stream currently located to the south of the UK.
Storm Debi will move through into the North Sea during Monday evening.
Read more:
"Further areas of low pressure may develop and affect the UK during the coming week," Mr Kelly concluded.
Featured Image – Matt Atherton (via Unsplash)