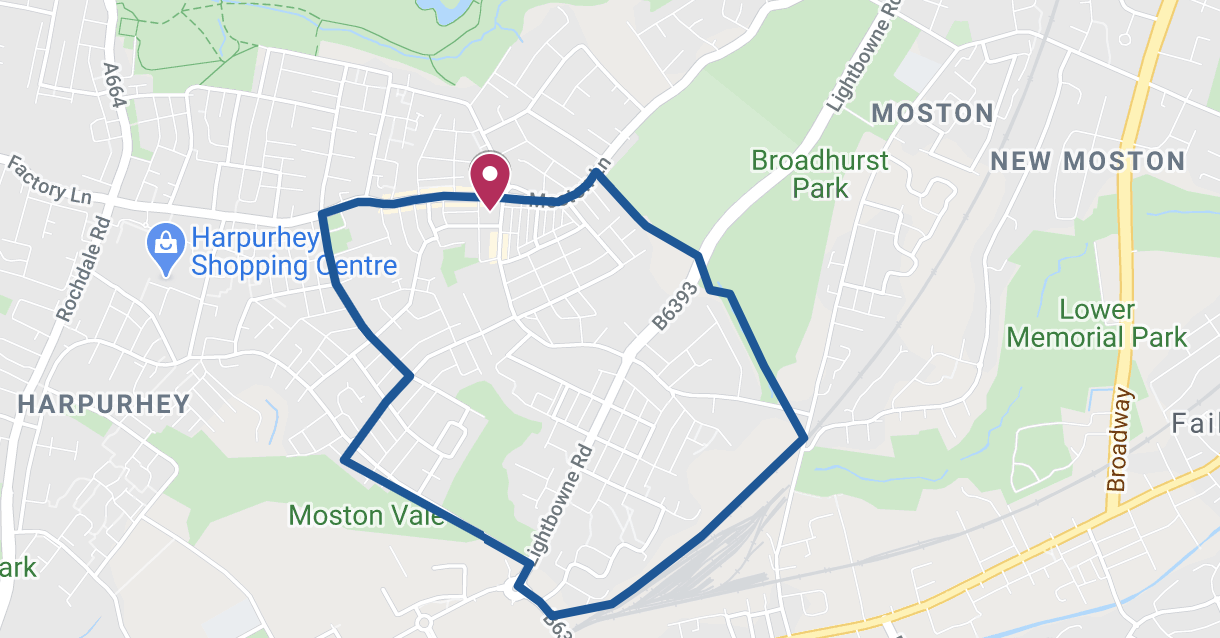 Surge testing is set to be rolled out to other areas of Manchester this week after cases of a new COVID-19 variant were discovered in more local postcodes.
Officials have confirmed that enhanced testing – which which involves encouraging members of the community to take a test even if they do not have symptoms – will take place in order to learn more about the strain, which has been found in Harpurhey and Moston.
Manchester City Council members will visit homes in the M9 and M40 areas and ask people over the age of 16 to get tested.
Anyone living or working within these postcodes is being encouraged to go for a test.
A new mobile testing site is also being set up in Moston.
Surge testing was launched last week in parts of South Manchester – including the areas of Moss Side, Hulme and Whalley Range.
The process is designed help to identify asymptomatic cases in the region and prevent further spread by encouraging people to self-isolate.
Manchester City Council emphasises that there is currently no evidence to suggest the strain seen in Moston and Harpurhey was any more severe than others.
"The coronavirus is constantly changing and mutating, which means there will often be new strains detected," spokespeople said.
"We know all viruses change over time so there is no reason to be concerned that this strain is more severe than others – or that vaccinations won't work – but it's important that Public Health England can track how any new variants are spreading."
"The results will take a few days to come back but you don't need to isolate while you wait for them. You only need to isolate if you have symptoms or if you have been in close contact with someone who has tested positive for COVID-19."
"If a person tests positive, has any symptoms, or are contact traced following contact with someone who tests positive, they should self-isolate for 10 days immediately. "
More information on surge testing and the full list of postcodes involved can be found on the Manchester City Council website here.