News
The inspiring legacy left by Dame Deborah James as tributes pour in
'Rebellious hope forever'
Touching tributes have been pouring in for cancer campaigner Dame Deborah James, who has died from bowel cancer.
The inspiring 40-year-old was a co-host of BBC's You, Me and the Big C podcast, which she launched with Lauren Mahon and the late Rachael Bland.
She is known to many as Bowel Babe thanks to her tireless campaigning to raise awareness of bowel cancer, which most recently included setting up the Bowel Babe Fund (it's raised £6.8m and counting).
One of the most moving tributes paid to Deborah so far comes from Steve Bland, who stepped in as presenter after the death of his wife Rachael.
Steve wrote: "How many of us will be able to look back on our lives and say that people are alive becomes of what we've done? Deb can. She banged the drum for bowel cancer to educate us all on the symptoms, and she tirelessly campaigned for drugs and treatments to be made available. Thousands of people are alive today because of Deb.
"We didn't know each other that well before Rach died. In fact, Deb's first text to me was just before she died in 2018. No gushy stuff – just 'how can I help?' To so many people she was this kick ass cancer campaigner. To me and those of us who were lucky enough to know her well, she was just our friend, and I'm going to miss her so so much. I'll even miss the streams of WhatsApps in the middle of the night when she was on steroids!
"I've got so much more to say and I'm sure I'll get chance to say it. But for now, sleep easy gorgeous Deb. You achieved everything, you changed the world and I'm so proud of you."
Read more: St Ann's Hospice launches appeal to raise £2 million and says it's in 'real danger' of closing
Lauren Mahon has written: "Love and thoughts are of course with the hearts of @bowelbabe's family and friends, espesh the kids.
"There's only one Deborah James. Please give me time."
Deborah's mother Heather, also known as Bowelgran, simply wrote: "My heart is broken. Love you forever."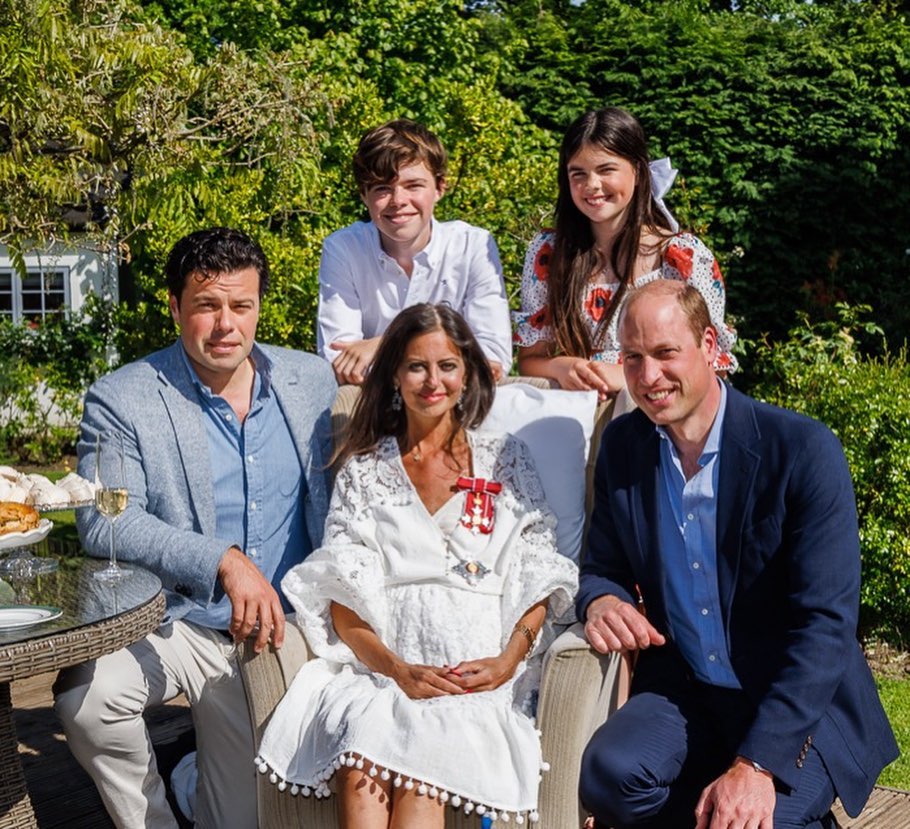 Adele Roberts, who has herself just been given the all-clear from bowel cancer, said: "My heart hurts. Thank you for everything Deborah. Thank you for being so strong for so long and helping others when you were in so much pain yourself.
"You are the best of us. Thinking of your family and friends and I am forever grateful to you for helping me and my family. Rebellious hope forever."
Prime Minister Boris Johnson wrote: "I'm terribly saddened to hear that Dame Deborah James has died. What an inspiration she was to so many. The awareness she brought to bowel cancer and the research her campaigning has funded will be her enduring legacy. Because of her, many many lives will be saved."
Angela Rayner also paid tribute, writing: "Rest in peace Deborah James. What an incredible, fierce, bright and brilliant woman. An absolutely extraordinary campaigner. Thank you for your rebellious hope and the millions you have inspired @bowelbabe. Thinking of your many loved ones."
Lorraine Kelly said: "We will be celebrating the life of our friend and force of nature @bowelbabe
on todays show. We all knew it was coming but somehow I thought Deborah would bounce back like she always did. What a legacy she leaves us. Sending so much love to her family and everyone who knew her."
BBC presented Jon Kay added: "We all knew this day was coming – but it doesn't make the news any easier to hear. We'll reflect on the life and legacy of the wonderful @bowelbabe on #BBCBreakfast tomorrow morning. Love to Deborah's friends and family."
Amanda Pritchard, chief executive of the NHS, said: "On behalf of the whole NHS, I want to offer my condolences to the loved ones of Deborah James — her amazing attitude was humbling and a lesson to us all. Her fundraising has helped countless cancer patients and her determination to raise awareness will have saved many lives."
The news of Deborah's death was announced yesterday by her family, who said: "We are deeply saddened to announce the death of Dame Deborah James; the most amazing wife, daughter, sister, mummy. Deborah passed away peacefully today, surrounded by her family.
"Deborah, who many of you will know as Bowelbabe, was an inspiration and we are incredibly proud of her and her work and commitment to charitable campaigning, fundraising and her endless efforts to raise awareness of cancer that touched so many lives.
Read more: Deborah James inspires Andrex and M&S to add bowel cancer symptoms to toilet roll packs
"Deborah shared her experience with the world to raise awareness, break down barriers, challenge taboos and change the conversation around cancer. Even in her most challenging moments, her determination to raise money and awareness was inspiring.
"We thank you for giving us time in private as a family, and we look forward to continuing Deborah's legacy long into the future through the @bowelbabefund
"Thank you for playing your part in her journey, you are all incredible.
"And a few final things from Deborah…"find a life worth enjoying; take risks; love deeply; have no regrets; and always, always have rebellious hope. And finally, check your poo – it could just save your life." x"
Featured image: Instagram, @bowelbabe