News
This Manchester restaurant is serving chicken katsu hanging kebabs all month
Available for a limited time only, you'll need to be quick to get your hands on one of these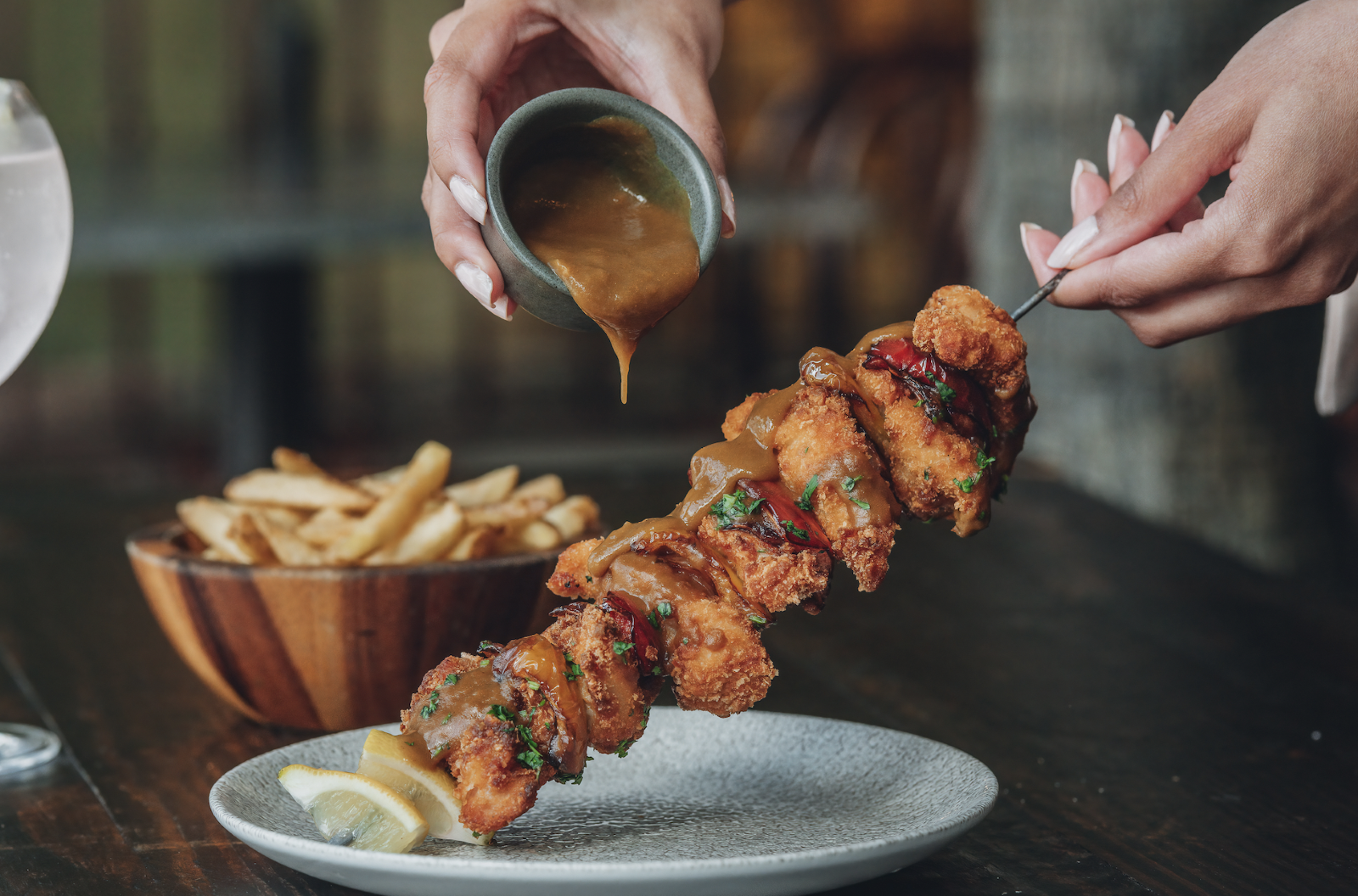 Manchester restaurant The Botanist has released a new version of its cult-favourite hanging kebabs – and we think you're going to want to get involved.
The famous dish has been made even more enticing with crispy panko-crusted chicken pieces stacked on a sizable skewer with peppers, onions and a sprinkling of herbs, as the kitchen puts a Japanese-inspired twist on its most popular menu item.
And of course, the whole thing is finished off with a dish of Japanese curry sauce to drip down the top and a bowl of chips underneath to catch anything that might otherwise go astray.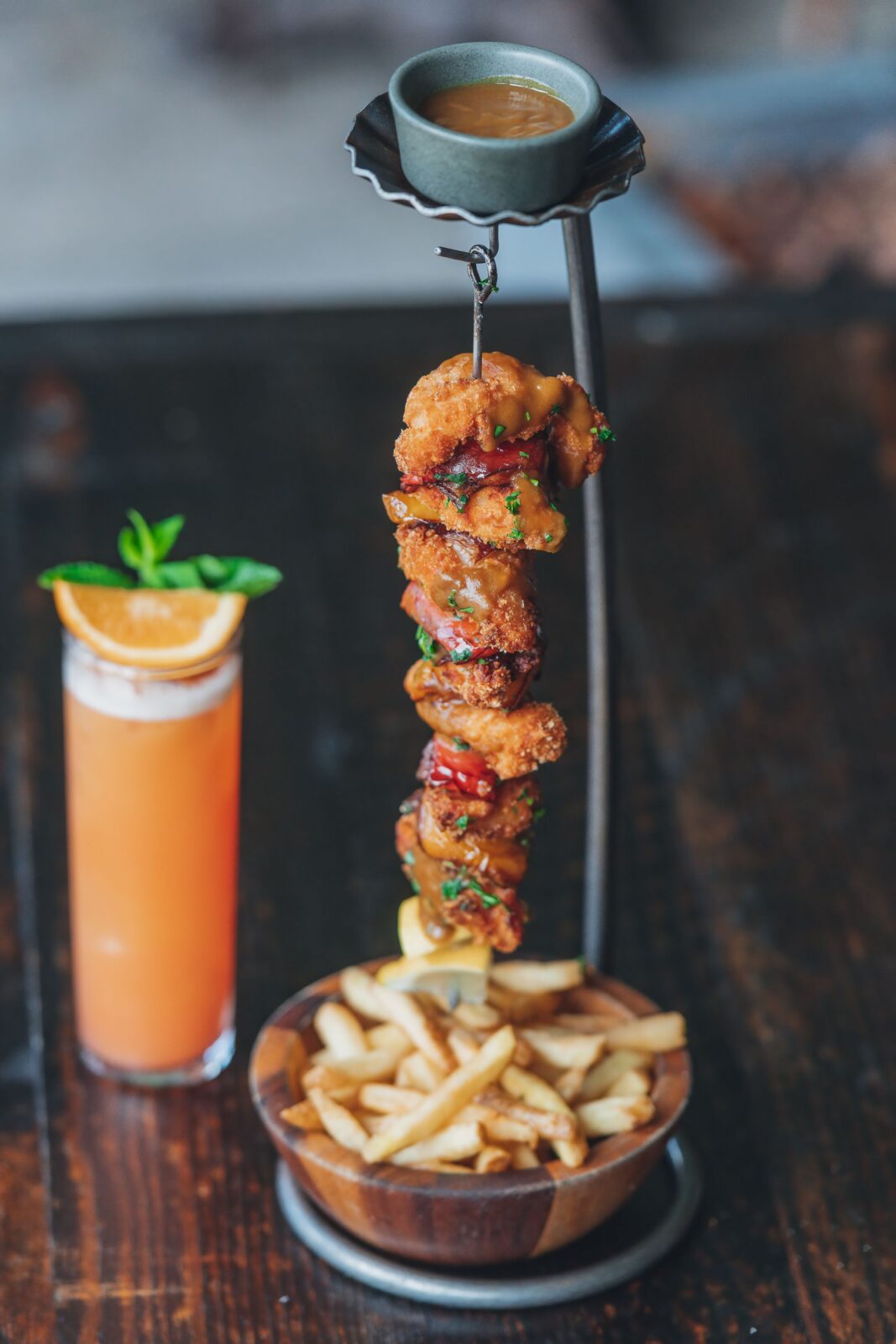 The brand reportedly sells three of its hanging kebabs every minute, adding up to roughly 650,000 every year.
Fans online have already reacted euphorically after it posted a sneak peek on its socials earlier this week, leading bosses to warn people they'll need to be quick if they want to get their hands on one this month.
The Botanist has launched limited-edition versions of the dish previously, but until now these have been one-offs on key dates – most recently, the hanging pancake kebab, released specially for Shrove Tuesday.
Read more: Spinningfields has a new 'comfort food' canteen – and every dish is under £10
Guy Greaves, Development Chef at The Botanist said, "The response we get to our signature hanging kebabs is amazing – it's become something of a cult favourite.
"There are fans out there returning to us week after week to get their fix.
"We wanted to mix things up a little and get creative with our hanging kebab menu and katsu curry is a crowd-pleasing flavour.
"We're looking forward to seeing how it goes down with our guests."
Hanging kebab menu mainstays at The Botanist include chicken and chorizo with smoked paprika oil, salt and pepper pork belly with bang bang sauce, lamb kofta with harissa jam and garlic oil, and a vegan meatball with marinara sauce.
Read more: Frankie's has opened a Breville toastie stall inside the Arndale Market
The Botanist will serve the limited-edition chicken katsu version of the beloved dish across its Manchester site throughout August whilst stocks last.
Feature image – Supplied