News
Travel warnings, road closures and advice issued ahead of Manchester Marathon
The Manchester Marathon covers over 26.2 miles of the city centre and surrounding areas, so it's worth knowing how you're going to get about this Sunday.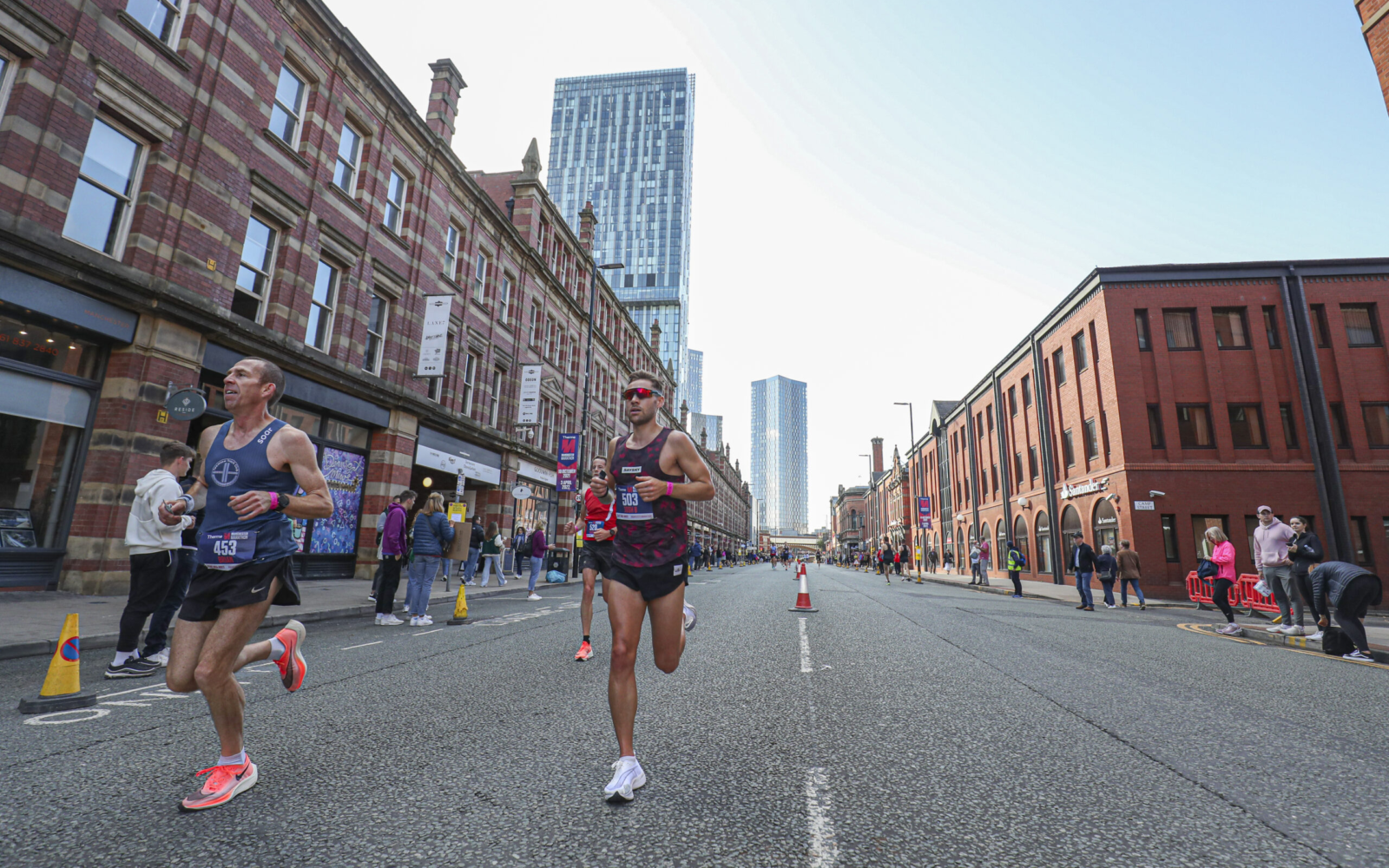 With the Manchester Marathon returning to the city and surrounding areas this weekend, Transport for Greater Manchester have issued a fresh batch of warnings and travel guidance for those coming into town on Sunday.
As well all know, the Marathon isn't only a city centre event, it stretches out to various Greater Manchester boroughs, and with more than 28,000 runners taking part — not to mention upwards of 42,000 spectators expected to turn up too — it's going to be a busy 24 hours or so.
The 26.2-mile route starts at White City Circle near the Trafford Arch and stretches across the city centre, Old Trafford, Stretford, Sale, Timperley, Altrincham, Chorlton and Hulme. The event really does take over the region.
With that in mind, there are set to be numerous road closures for prolonged periods throughout the day, as well impact on public transport, so it's good to be prepared. Here's what to expect.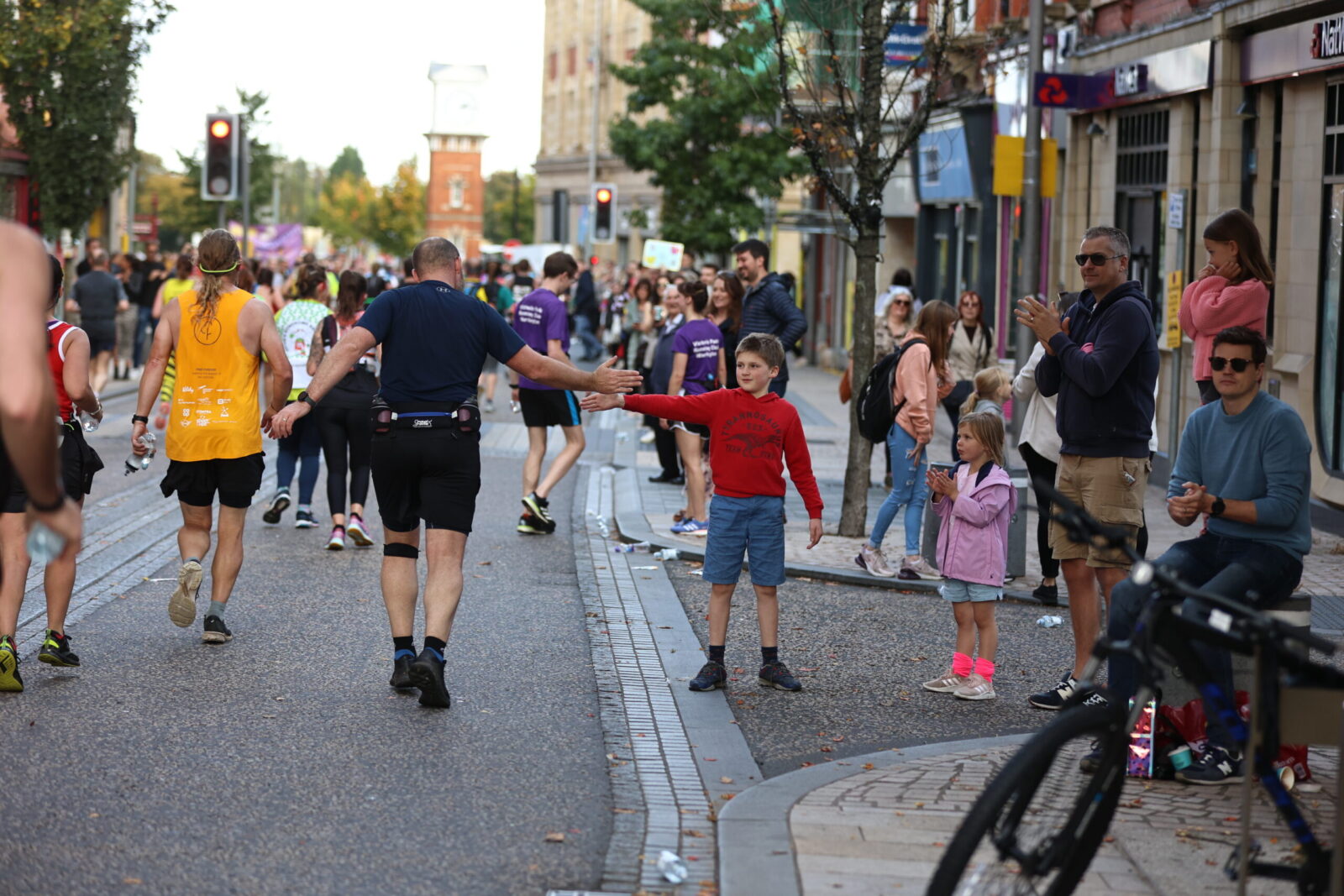 As TfGM have reiterated, the transport network in central Manchester and Trafford will be very busy before, during and after the race.
Furthermore, people are being advised to leave cars at home to avoid inevitable congestion on surrounding roads, or to at least use Greater Manchester's park-and-ride services available at various Metrolink stations and travel to their destinations using the tram.
However, it goes without saying that the services will be extremely busy throughout the day, so, if you can travel flexibly, the predicted quietest time to travel is after 4pm.
Metrolink have confirmed that they will be operating the Altrincham line every six minutes, with more double trams and increased capacity across the network where possible. You can see a full list of stops below:
Lucky for you, once you've tapped on and tapped off, most fan corners, cheer zones and regular spots for supporters to gather together should only be a short walk away from your chosen tram stop.
Now, as for buses, many local services will be running along diverted routes throughout the day and even those not directly impacted by the marathon's road closures could still be affected by displaced traffic, so it's worth double-checking your usual number and any adjusted stops on race day.
The last road closure is expected to be re-opened at 8pm through Chorlton and Old Trafford towards the end of the course, although a portion of Talbot Road will be closed all weekend and won't re-open until midnight on Sunday.
Thankfully, the wonderful organisers have you covered; you can see the full list of closures HERE and they have even put together an interactive map for you to check what roads are shut and when:
Read more:
Sean Dyball, TfGM's Head of Customer Experience, said: "We are looking forward to helping thousands of runners and spectators to get to the Manchester Marathon this weekend, and we're wishing runners the best of luck for Sunday."
Last but not least, for plenty more useful travel advice for competitors, spectators and everyone else alike arriving in the area this weekend, just simply check out the TfGM website.
Other than that, all that's left to do is wish the runners all the best of luck for the 2023 Manchester Marathon and we hope that everyone turning up to cheer them on has a wonderful day and gets from A to B with as little hassle as possible.
See you there!
For all the latest news, events and goings on in Greater Manchester, subscribe to The Manc newsletter HERE.
Featured Image — Manchester Marathon/David Dixon (via Geograph)