News
'Utterly reckless' men seen swimming in Salford Quays in freezing temperatures
It's sent 'shock waves' through the council.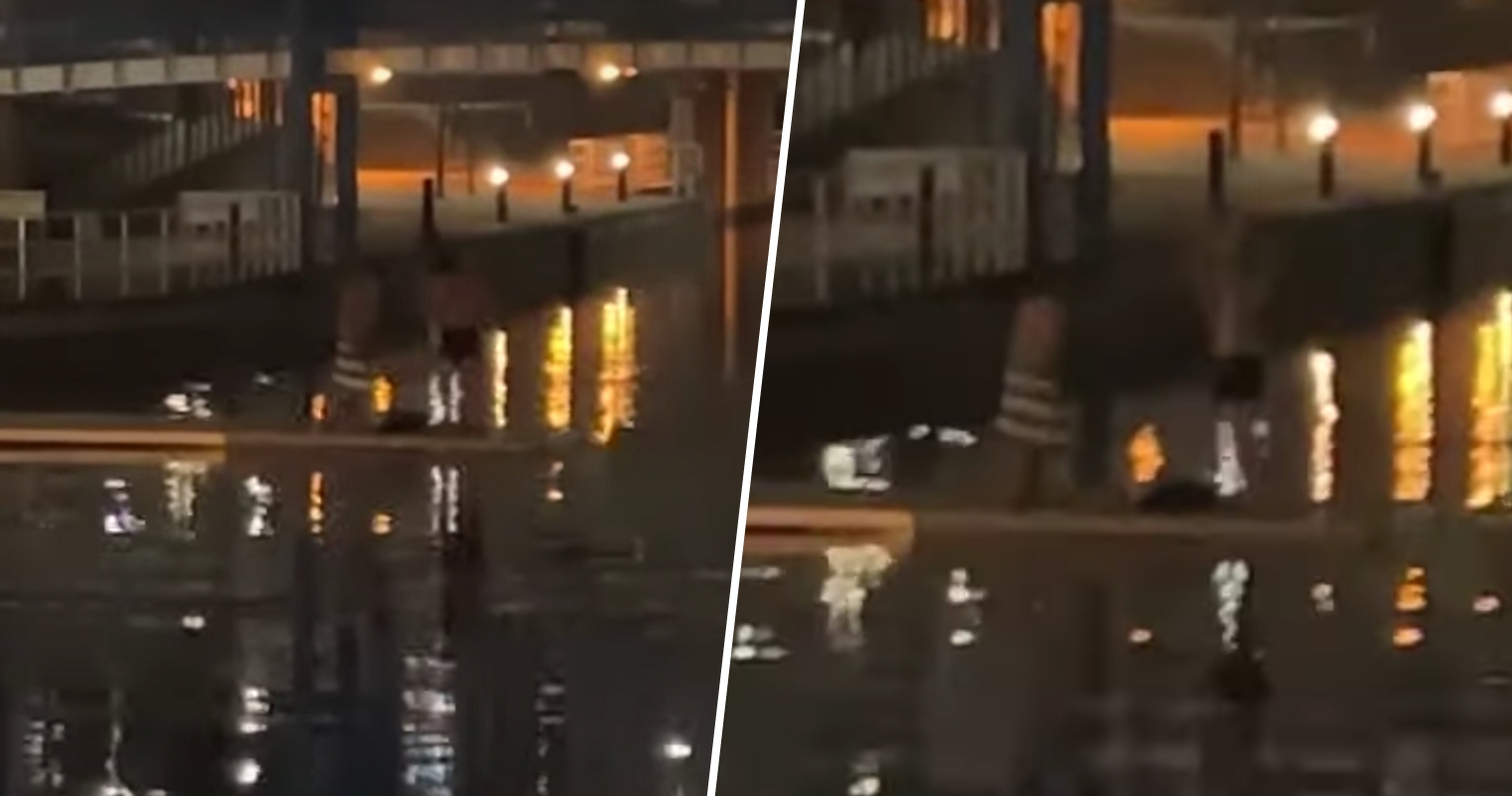 Two men seen swimming in the water at Salford Quays – despite below-freezing temperatures – have been labelled 'utterly reckless' by Salford Council.
Video taken by a member of the public has emerged, showing two men towel-drying themselves in swimming shorts.
The video was taken at around 7pm on Sunday evening in pitch darkness, a night when temperatures dropped as low as -5 degrees in the region.
They were seen on a pontoon near the Water Sports Centre.
A Salford City Councillor has now slammed the two men for 'reckless' behaviour and said they are 'lucky to be alive'.
A reminder for safety around cold water has also been issued, after a tragic incident in Solihull which saw three childrenManchester police and fire service issue warning after tragic deaths of three children in icy lake in Solihull die after falling through the ice of a frozen lake.
Speaking of the two swimming in Salford Quays, councillor Barbara Bentham said: "If these two young men are experienced cold water swimmers then going into the Quays in the dark by themselves on a freezing December night is utterly reckless.
"If they are not trained to swim in cold water then they are lucky to be alive.
"We're constantly warning people of the dangers of cold-water shock and reminding them that open water is cold even on the hottest days of the year. I cannot begin to imagine how cold the water must have been last night and I hope this was just a one-off moment of madness.
"Cold water shock can affect even the strongest swimmers which is why people should only ever swim in the Quays as part of an organised and supervised session for their safety.
Read more
"Given the current freezing conditions people should take even more care near any open water."
Salford City Council says it's now stepped up CCTV camera 'patrols' covering the Quays and says it will report any dangerous activity picked up to the police.
The official advice from Salford Quays is: "Unsupervised swimming in the Quays and jumping from bridges is prohibited and not allowed for your safety. No matter how hot the weather, open water in Salford Quays is cold. The risk of drowning through cold water shock is real.
"Everyone gasps as they land in cold water – it's an automatic reaction. That could mean you take water into your lungs and get into difficulties. If you go deep below the surface you could get caught on some hidden hazard and struggle to come back up.
"Please don't risk your life. We have an order in place and you could be penalised."
Featured image: Salford City Council