TV & Showbiz
GMB viewers turn against Richard Madeley as he goes 'ultra Alan Partridge' in infuriating interview
The rail union boss Mick Lynch was having none of it.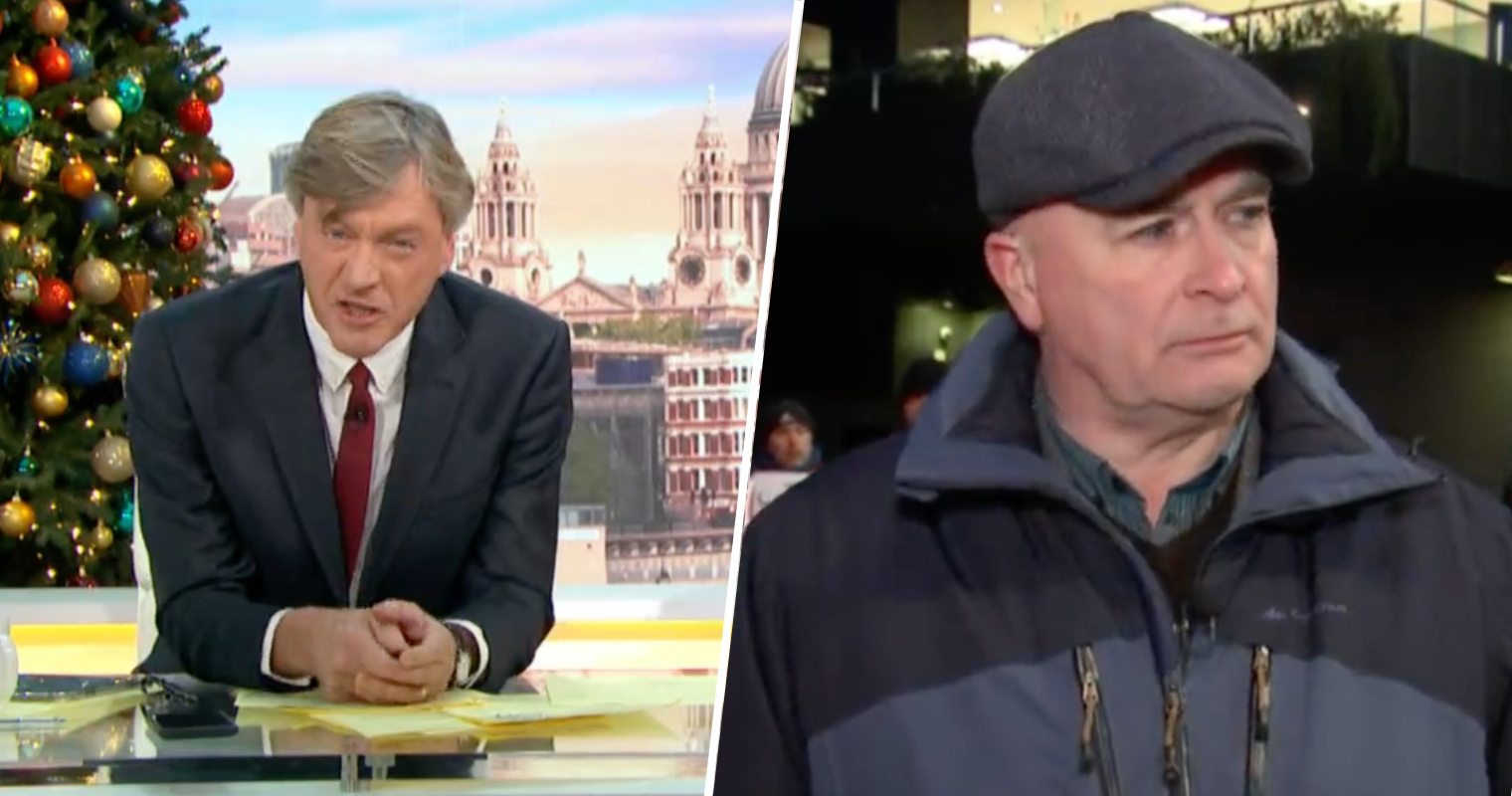 Richard Madeley faced off with RMT boss Mick Lynch on Good Morning Britain today, and had an absolute meltdown about it.
The GMB presenter has been accused of going 'full Alan Partridge' while speaking to the rail union boss about the upcoming strike action.
In the 'toe-curlingly awful' interview, Richard suffered a bout of verbal diarrhoea and appeared to be unable to stop interrupting Mick, who was trying his hardest to get a word in edgeways.
Ironically, the clash was about the fact that Mick wasn't answering the question.
The RMT boss calmly shut down Richard mid-rant, asking him: "Richard, why don't you just interview yourself?"
During the squabble, GMB co-presenter Kate Garraway was seen desperately tried to restore some order.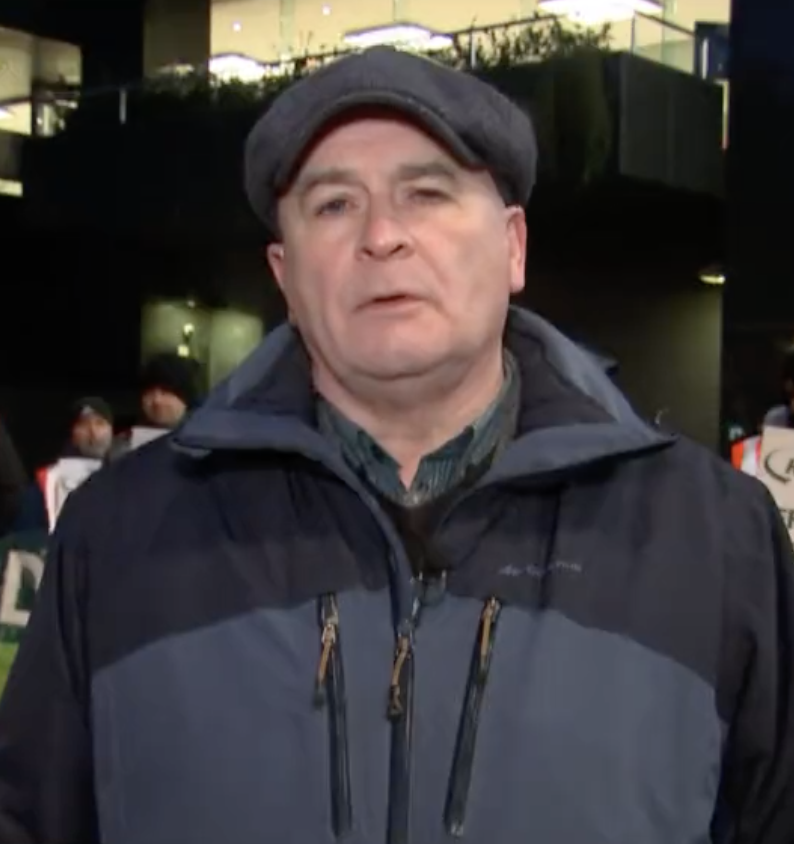 The rail workers had been accused by Richard of 'targeting people at Christmas' and even of 'sadism' with the timing of rail strikes this month.
In the clips, Mick says: "We've not targeted Christmas, it isn't Christmas yet Richard.
"I don't know when your Christmas starts but mine starts from Christmas Eve. So we are striking at this time because-"
He's then interrupted by Richard again, who called him 'disingenuous' because 'commercial Christmas' starts earlier in December.
Read more
As the presenter continues to talk, Mick says: "Richard, you're just talking to yourself at the minute. You're ranting. Richard you're ranting here."
After an awkward pause, he then asks: "Right have you finished then?"
When Mick is asked: "Are you going to answer the question?" he responds: "Well if you give me a minute I will."
"I won't let you get away with nonsense!" Richard then bursts out. "Christmas does not start on Christmas Eve."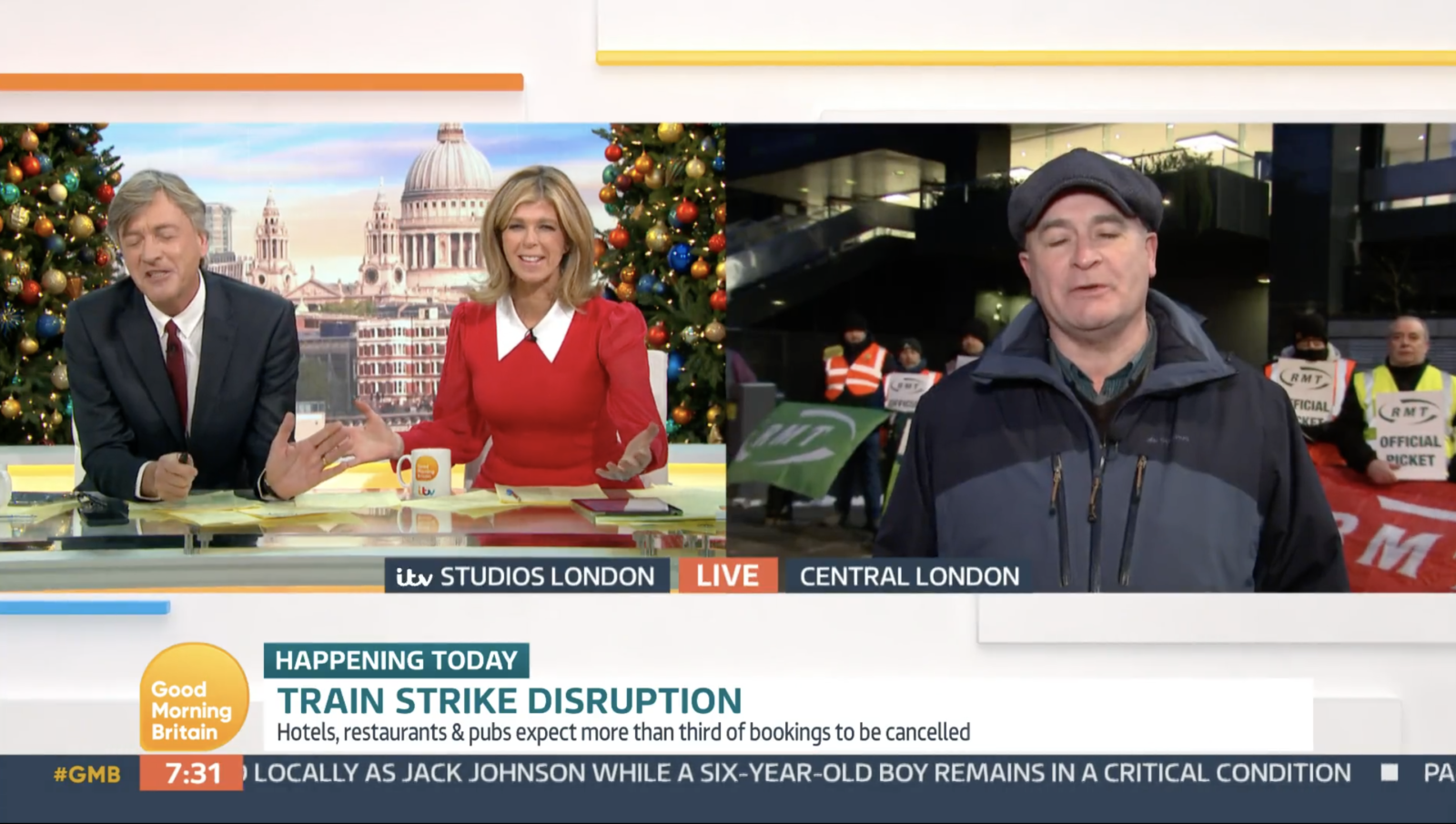 An exasperated Mick says: "Richard, why don't you just interview yourself?"
He replies: "I'm holding you to account on behalf of the viewers. I'm not interested in the sound of my own voice, I'd like to hear yours answering the question."
Mick says: "Well if you'd like to hear mine why don't you just stop talking for a second?"
Richard then says it's 'his job' to keep interrupting until an interviewee answers the question which is… a loose interpretation of his actual job role.
You can watch the full Richard Madeley vs Mick Lynch spat here:
The interview has been widely shared on Twitter today, with people praising the calm behaviour of Mick Lynch.
One person wrote: "Mick Lynch making Richard Madeley look like an absolute gobsh*te. Madeley wasn't conducting an interview. He simply went on a rant, giving his own political opinions and attacking the @RMTunion and it's members. GMB should get rid of this fool."
Another person said: "Richard Madeley makes himself look foolish here. He didn't 'grill' Mick Lynch, he ranted at him. Prat."
Someone else said: "Richard Madeley goes ultra Alan Partridge ranting about when Christmas starts. Toe curlingly awful. Well played Mick Lynch."
And another commented: "Absolutely brilliant watching Richard Madeley having a full on Partridge style meltdown and having has arse to him by Mick Lynch on @GMB just now. Now sitting sulking like a mardarse. Wonder if Madeley will be as ridiculous to the boss of Network Rail… #GMB"
Featured image: GMB