Sport
Sports reporter shares heartwarming story involving Raheem Sterling, Kieran Trippier and care home
Yet more evidence that this current batch of England players are as sound a group as we've had in a long time.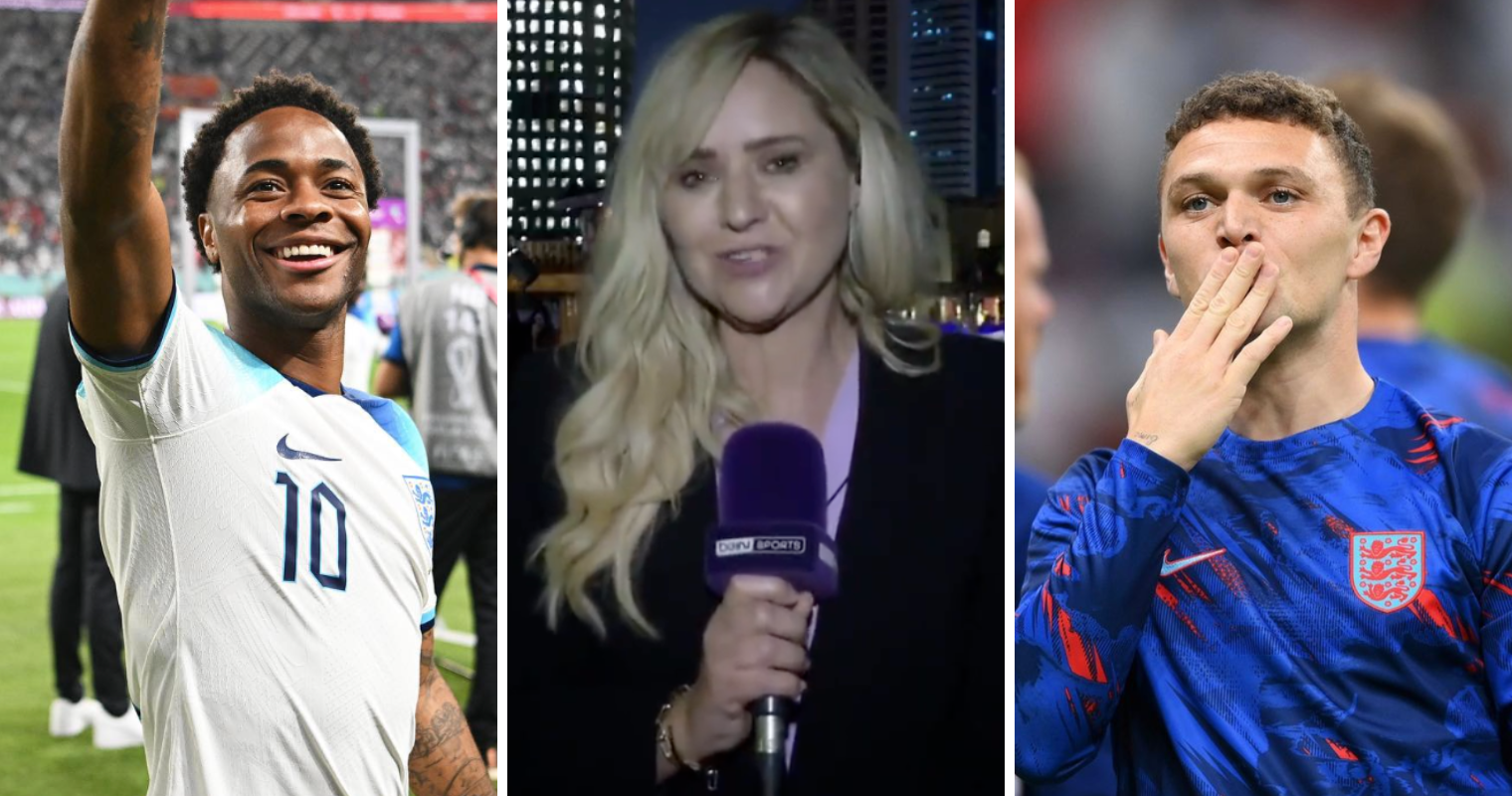 A reporter covering the World Cup has shared a heartwarming story involving Raheem Sterling, Kieran Trippier and her parents.
Sports correspondent Carrie Brown was speaking to beINSPORTS on Sunday following England's exit from Qatar 2022 when she was asked what memories she had taken away from the tournament.
However, her chosen anecdote wasn't anything to do with the performance on the pitch or the fans attending the tournament; instead, it was about how two of the Three Lions in Sterling and Trippier, not only made her day but several elderly fans cheering them on back home too.
Explaining how both her parents sadly suffer from dementia and currently reside in a care home, Brown went on to detail how the former City man and Bury-born footballer jumped on her usual Zoom call.
Read more:
She explains to the presenter that her mum in particular didn't believe she was away in Qatar following the England camp and the carers had wondered if there might be a way of proving it to her.
After showing parts of the dugout and the tunnel, Sterling soon spotted that she was on the call and came over to wave and before she knew it, he was calling over Trippier to join and speak to her mum and dad.
As she goes on to add, while her parents may have remained fairly confused by the whole interaction, "it meant the world to nurses and the doctors that have got so many people through Covid: they'll never forget the day that Raheem and Kieran spent some time with their care home.
Brown concluded by saying that this memory, above all others, "will strict with [her] longer than any goal in this tournament" and we must say, between this and Jack Grealish dedicating his goal to a young fan, it's these wholesome moments that stick with us too.
They may be yet to win a major tournament together, but these lot continue to win our hearts.
For all the latest news, events and goings on in Greater Manchester, subscribe to The Manc newsletter HERE.
Featured Image — Raheem Sterling (via IG)/beIN SPORTS (via Twitter)/Kieran Trippier (via IG)