News
'We are facing extreme economical pain' – District suggests it could be closing
The Michelin-recommended restaurant said that 'recent events have taken their toll'. and that 1 October would 'mark the end'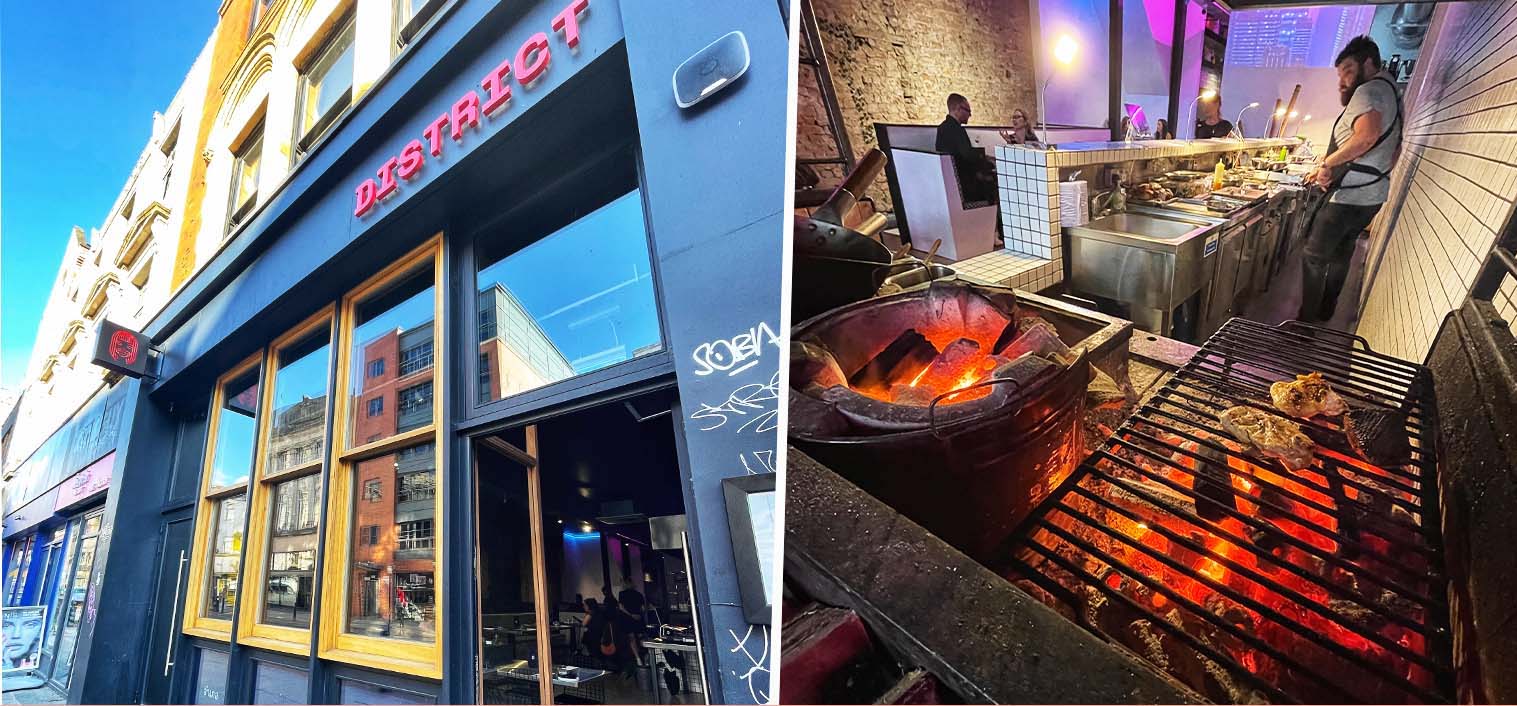 One of the Northern Quarter's best restaurants has left fans startled after an emiail sent on Thursday night suggested it could be its doors for good.
District, Ben Humphrey's new-wave Thai BBQ restaurant and bar, wrote in a newsletter to subscribers that 1 October would 'mark the end'.
The email, sent on the evening of 22 September 2022, included this message in all-caps:
"RECENT EVENTS HAVE TAKEN THEIR TOLL AND WE ARE FACING EXTREME ECONOMICAL PAIN.
"A FINAL COMING TOGETHER OF THE OFF-WORLD VIGILANTES TO OVERTHROW THE TYRANNICAL RULE IS THE ONLY ROUTE TO SURVIVAL.
01/10/22 MARKS THE END"
The news left fans of the Michelin-recommended restaurant in a panic, with its booking system only taking reservations up to 1 October.
Then on Friday afternoon, District uploaded a story to its Instagram page suggesting that it was not the end after all – and that something new would be coming in its place in November.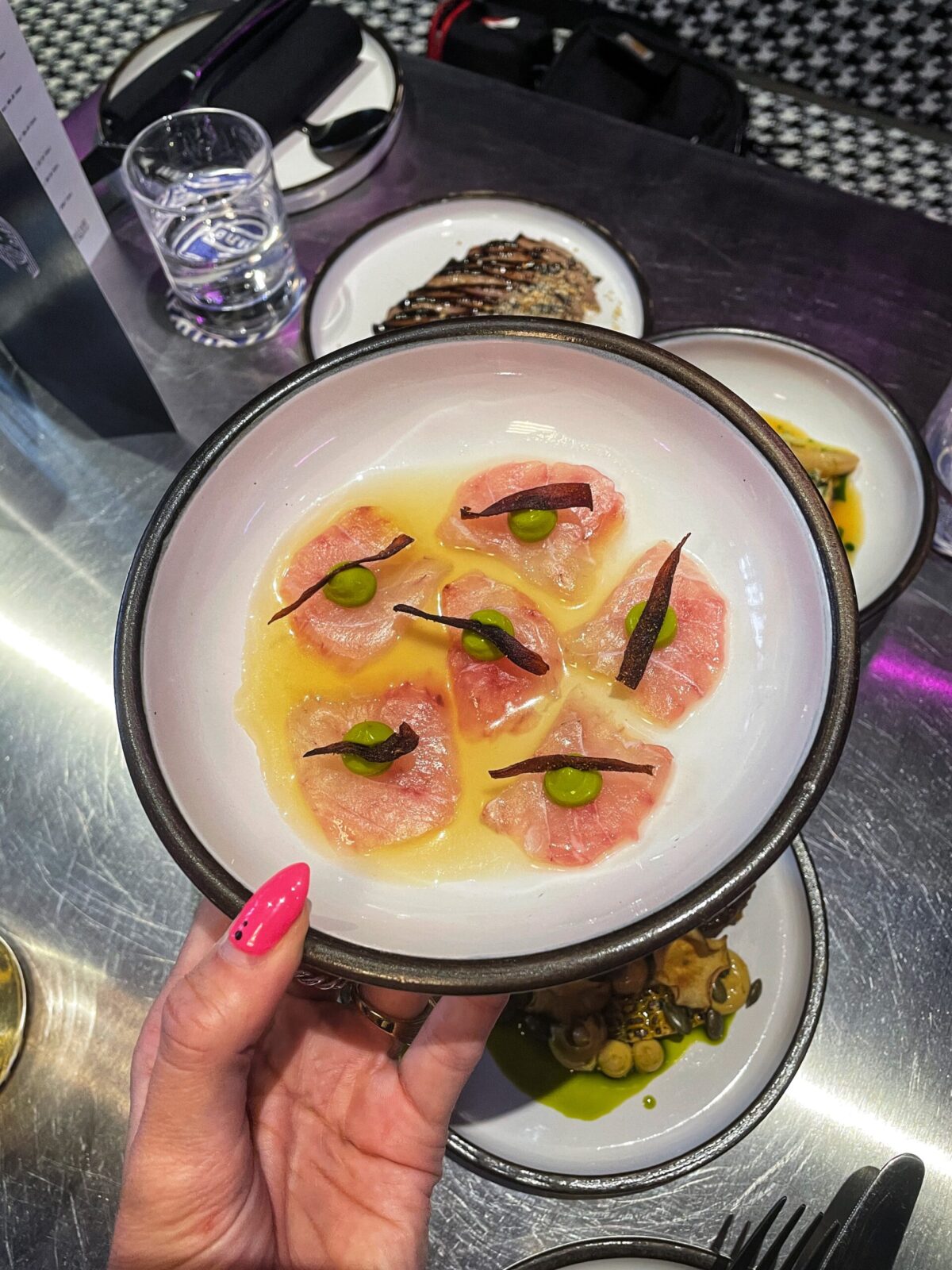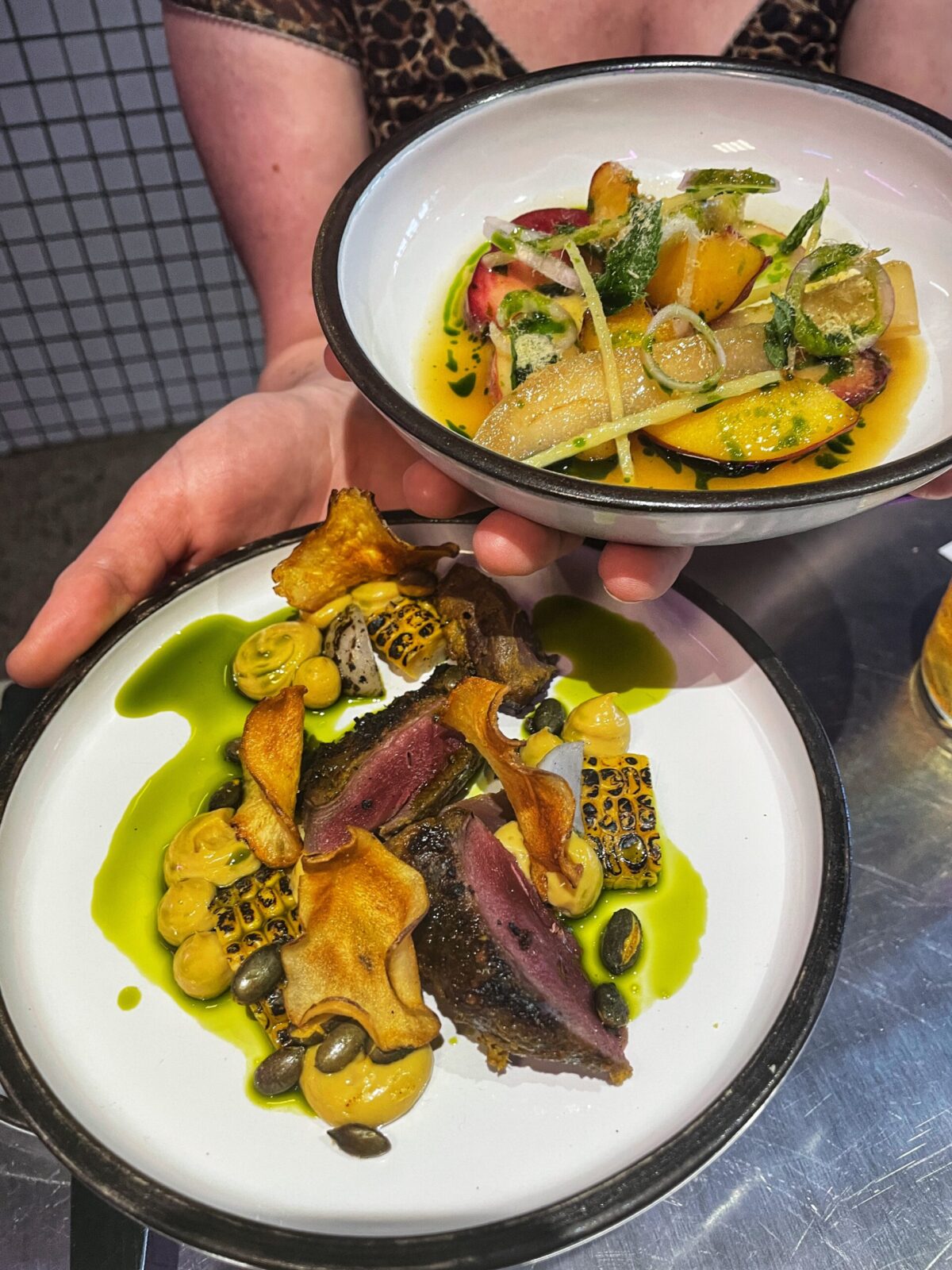 A computerised voice read out the following message, which also appeared on the screen:
"Greetings citizens of the world, recent events have taken their toll and we are facing extreme economic pain.
"We are now tasked with overthrowing the District regime. It is time for change.
"October 1 marks the end.
"November [inaudible] marks the beginning."
Since it opened in 2020, District has staked its reputation on its inflexible tasting menu experiences that don't allow for substitutes.
Deposits have always been required up front, and adaptions have famously never been made for a customer's dislikes, or even religious needs
In August last year, in a bid to draw in more diners, it announced it was flipping the script – giving customers the option to come in for a few plates and drinks of their choice, tapas style.
Read more: Manchester restaurant famed for 'inflexible' tasting menu completely flips the script
Now it appears that owners are having a rethink once again, with more information on what to come currently being kept under wraps .
Manchester's hospitality scene has seen a record number of closure announcements this year as businesses struggle with rising energy bills, food costs, and record-high inflation.
A staggering number of businesses have closed down in recent months. This summer alone, popular restaurants Lattsam, The Globe in Chorlton, Frost Burgers, JJ's Vish and Chips and Home Sweet Home have all closed up shop for good.
Northern Quarter steak restaurant Herd NQ has also announced it is closing up shop for good this week.
The closures follow a government-announced blanket support package, unveiled this week to help businesses with their energy costs.
The package essentially introduces a six-month emergency price cap, meaning that electricity prices for business customers will still be about double what they were in October 2021, when the price per megawatt hour was £117, but more than half the forecast winter prices of about £540.
Read more: Home Sweet Home announces permanent closure after a decade in Manchester
Whilst the fact that something has at last been done has been quietly welcomed by the hospitality sector, there are already concerns that the measures do not go far enough, particularly as the changes only apply to new contracts from 1 October, and to fixed contracts taken out since 1 April.
Feature image – The Manc Eats