News
Why MPs are wearing wheatsheaves in Parliament today
Every day is a school day.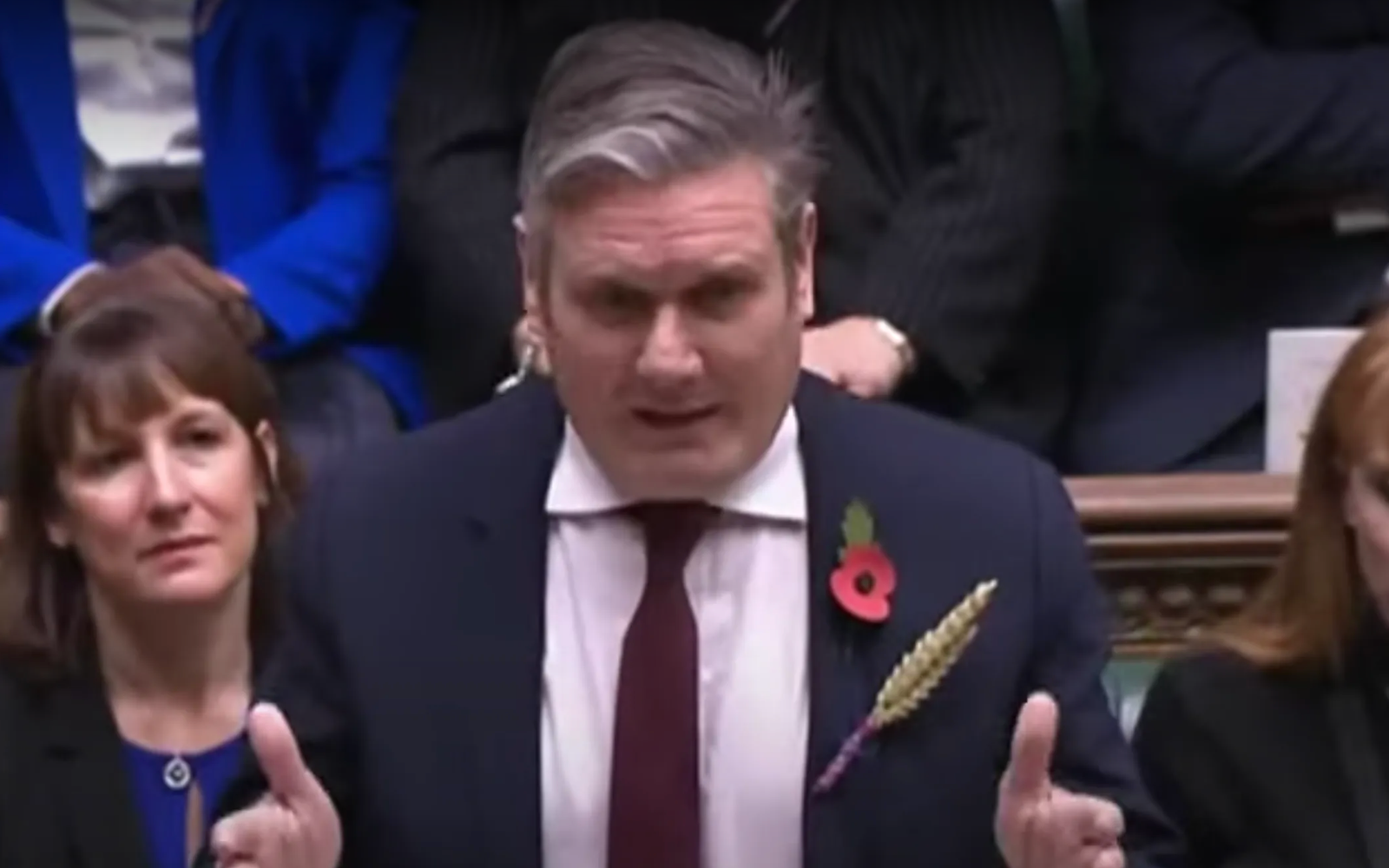 Many people tuning in to watch Rishi Sunak's second outing at Prime Minister Questions on Wednesday will have been left scratching their heads at the wheatsheaf badge MPs were wearing.
While many politicians are already wearing the familiar poppy badge in honour of the upcoming Remembrance Day on Friday, 11 November, several members from both sides of the Commons donned the less recognisable wheatsheaf for the latest PMQs and there's a very specific reason why.
As confirmed by the National Farmers' Union online, wheatsheaves are being worn to mark 'Back British Farming Day', an initiative that is exactly what it says on the tin.
Those pinning actual wheatsheaves to their chests in Parliament did so to show support for the seventh year of the now annual campaign, which aims to remind people of the importance of British food and national farming standards.
Read more:
The farming industry contributes over £120 billion to the UK economy each year, making up over 0.5% of the nation's GDP and employing over four million people even in the modern technological era.
While the likes of Labour leader Sir Keir Starmer and his shadow deputy Angela Rayner were both seen wearing variations of the wheatsheaf pin badge – typically wrapped in wool at the base – fledgling Prime Minister Rishi Sunak chose not to wear the agricultural symbol.
Safe to say, many were left disappointed by his decision to forego the wheatsheaf and, in turn, his apparent lack of support for the Back British Farming campaign.
Given how the UK government continued to go toe-to-toe with various trade unions this year, it might be a surprise to some how many Conservative Party members did choose to wear the badge.
Sunak also came under fire today after yet another U-turn, deciding to attend COP27 after all despite saying the economy meant he was "too busy" to participate in this year's climate conference.
You can watch the latest PMQs in full down below:
For all the latest news, events and goings on in Greater Manchester, subscribe to The Manc newsletter HERE.
Featured Image — BBC/ UK Parliament (via YouTube)