News
You can now have your say on plans for Manchester's 'game-changing' new £250m wellness resort
The public is being asked for their thoughts ahead of the final design proposals being submitted to Trafford Council in a few weeks.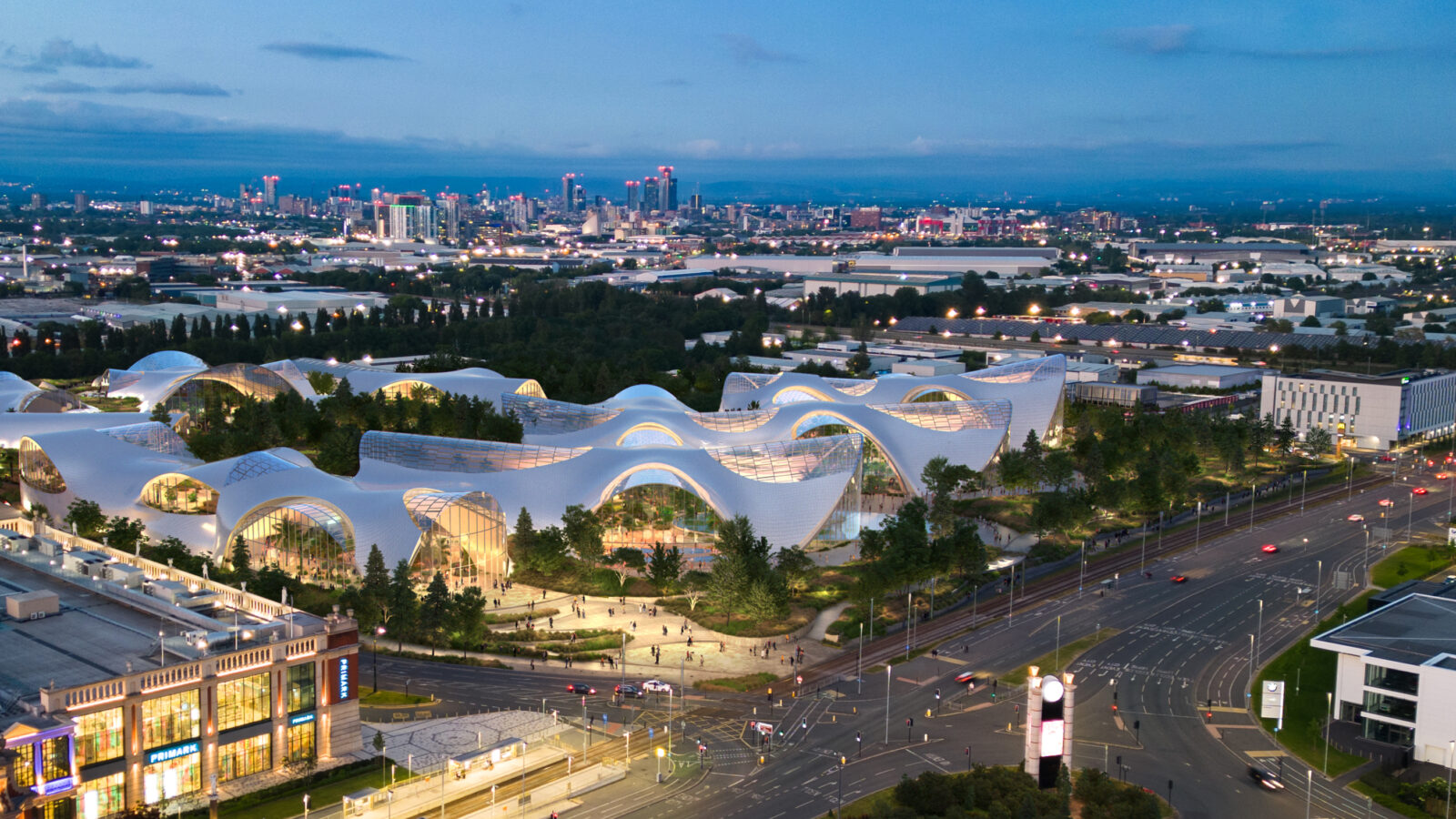 Greater Manchester locals are urged to have their say on the design plans for the region's massive new £250 million wellness resort.
Ahead of the plans being formally submitted to Trafford Council in just a few weeks time, developers are now asking the public to view and comment on a new design for the "game-changing" Therme Manchester.
In case you didn't know, Therme Manchester will be the UK's first city-based wellness resort.
Dubbed an 'urban oasis', and spanning a whopping 28-acres opposite the Trafford Centre and Trafford Palazzo, Therme Manchester is being built by global developer and operator, Therme Group, alongside Manchester-based developers Peel L&P, and is gearing up to be "a beacon for the North West" – with a wide range of attractions for all ages and budgets forming part of the plans.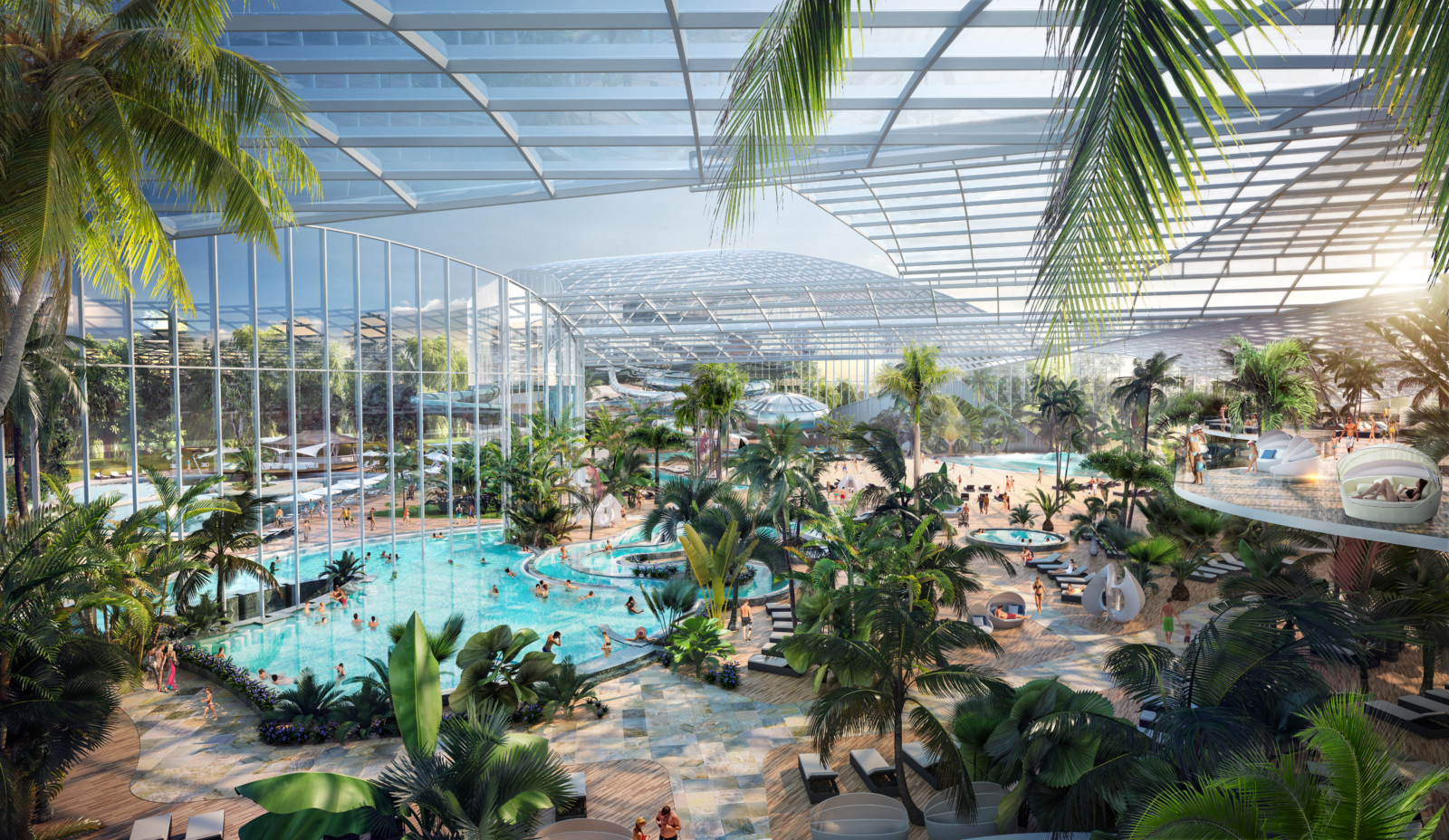 Greater Manchester's first all-season urban beach, and an indoor waterpark with dozens of water slides, thermal pools, spas, and saunas and steam rooms, are just some of the attractions in the works, as well as an education centre, and so much more.
There'll be a strong focus on health, wellbeing, and sustainability once the resort opens.
Since the concept of the development was first unveiled to the public back in 2020, developers say they have already implement a series of design improvements in a bid to provide "better access for the large number of expected visitors".
According to developers, the project has moved from being principally a single building with an undulating roof line, to a more "pavilion-style concept" with separate connected structures that are "immersed and enveloped" in a natural landscape.
Some of these design improvements include creating three separate entrances for people arriving from all directions, a new landscaped green boulevard for those travelling by car, as well as new on-site parking places that will be "concealed in nature", and better access for cyclists and those arriving on foot via public transport.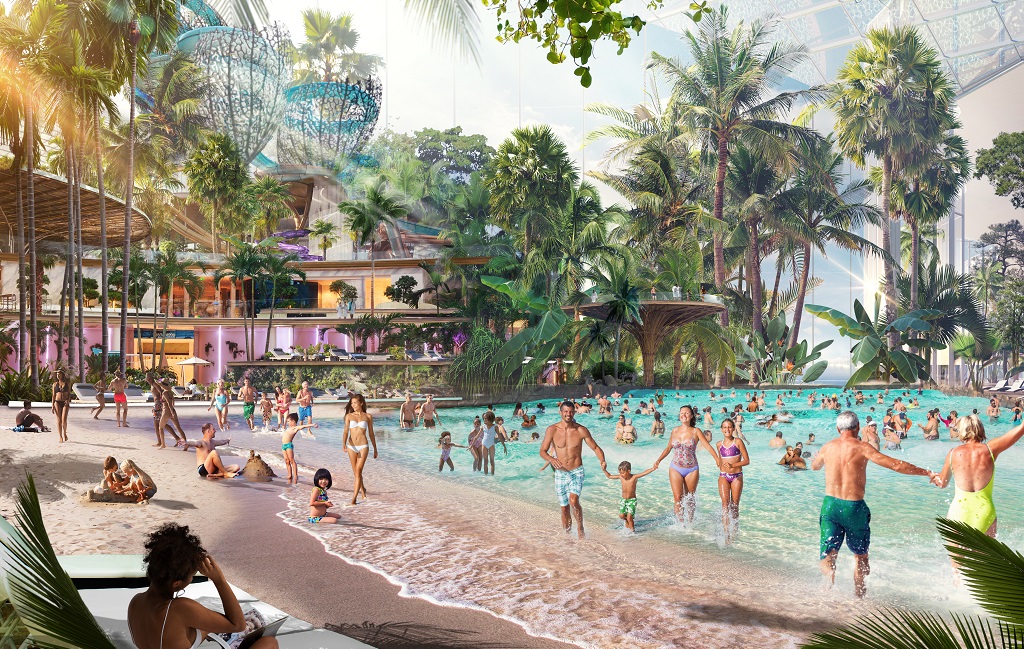 "Therme Manchester will have a transformative impact on the city and individuals," Stelian Iacob – Senior Vice President and CEO of Therme Group UK – said as the public consultation opens.
"The Therme experience is designed around physical and mental wellbeing.
"Human contact with water, steam, fresh air and nature is optimised in an environment that sets itself apart from the pressures of daily metropolitan life [and] we are confident that Therme Manchester will be a catalyst for a wave of local urban development that, over time, will bring new homes and jobs and will create opportunities for the wider area.
"As such, we hope that our project will act as an urban anchor and a destination that gives a fresh identity to this area of the city."
Fancy having your say then?
You can view and comment on the plans for Therme Manchester online ahead of the planning submission to Trafford Council in the next few weeks here.
Read more:
If the plans are approved, the £250 million construction of the resort will begin later this year.
Featured Image – Therme Manchester