News
Young Bolton schoolgirl given bravery award for 'calmly' calling 999 after finding her mum unconscious
The seven-year-old has been praised for her "swift actions".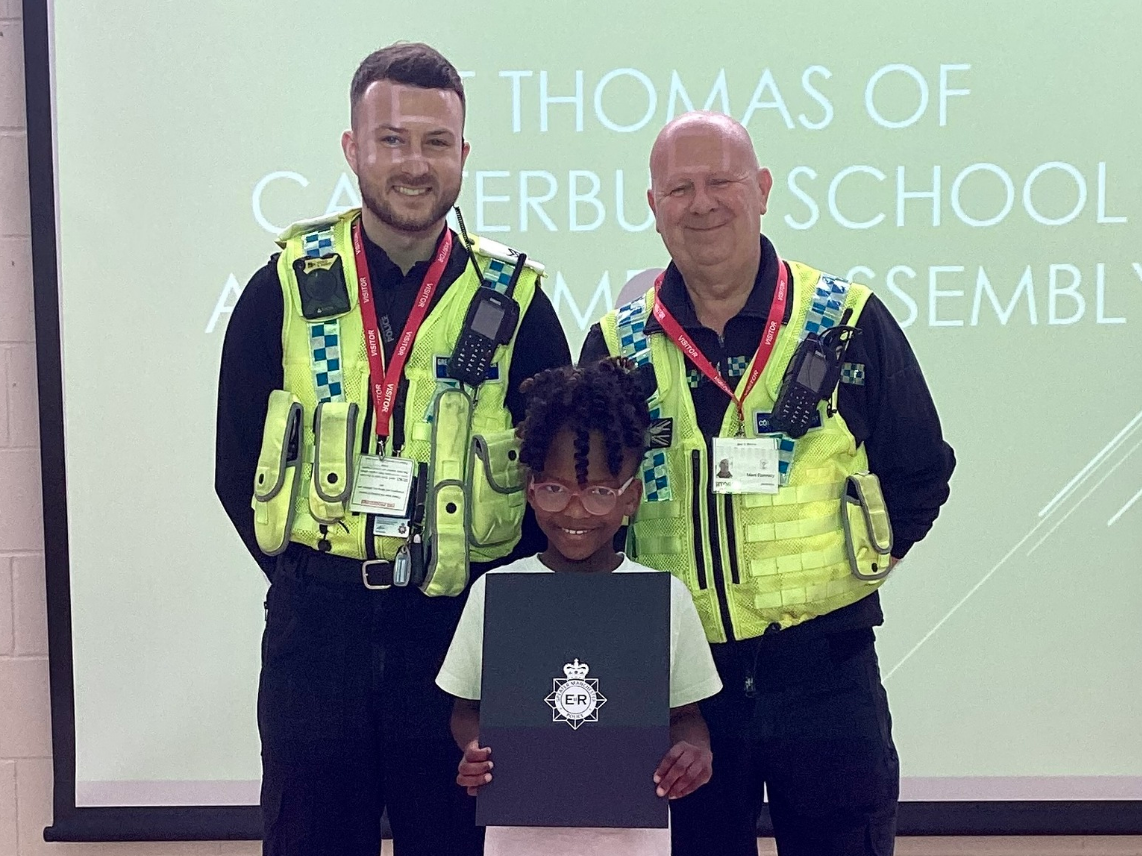 A young schoolgirl from Bolton has been praised for her "swift actions" after finding her mum unconscious at home.
Monjola Popoola, who was just six-years-old at the time of the distressing incident, was understandably shocked and confused to find her mum, Bunmi, lying on the floor unconscious of the floor of their home, but managed to not panic too much and "calmly" call 999 instead.
When the call handlers took her call, the now seven-year-old stayed calm and talked them through the situation and what had happened.
The youngster was then able to provide information to guide emergency services to her house.
Emergency services then raced to the address and managed to gain entry within around 10 minutes, and then got straight to work administering first aid.
Thanks to her bravery and calmness throughout the whole situation, Monjola has been recognised and honoured with a Bravery Award by Greater Manchester Police (GMP) and was presented with the framed accolade by two local police officers during her school assembly in front of all her classmates.
"Monjola could not wake up her mum up when she fell ill," GMP Neighbourhood Sergeant Zach Keneally explained.
"But she didn't panic and remained calm, calling 999 and providing the call handler with her postcode and door number, allowing GMP, NWAS and GMFRS to find the address and get medical help for her mother.
"She remained extremely calm on the phone to the call handler, and was able to let emergency services into her address, all while looking after her two younger siblings."
Monjola's mum, Bunmi, has now made a full recovery and has also joined in with heaping praise on her "amazing" daughter, adding: "I was really sick and had a high temperature, similar to when I had COVID, and lost consciousness [but] I am very proud of Monjola.
"She is amazing and I don't know what would have happened if she hadn't called 999."
Read more:
As well as praising her young daughter, Bunmi has also taken the time the thank the emergency services "who were also amazing".
Featured Image – GMP