Oldham
Brighter days: Oldham's plan to keep COVID rates low as the borough begins new chapter
Oldham's residents are looking at a much finer forecast following a stormy 2020. But the council's new leader has warned there's plenty more to do yet.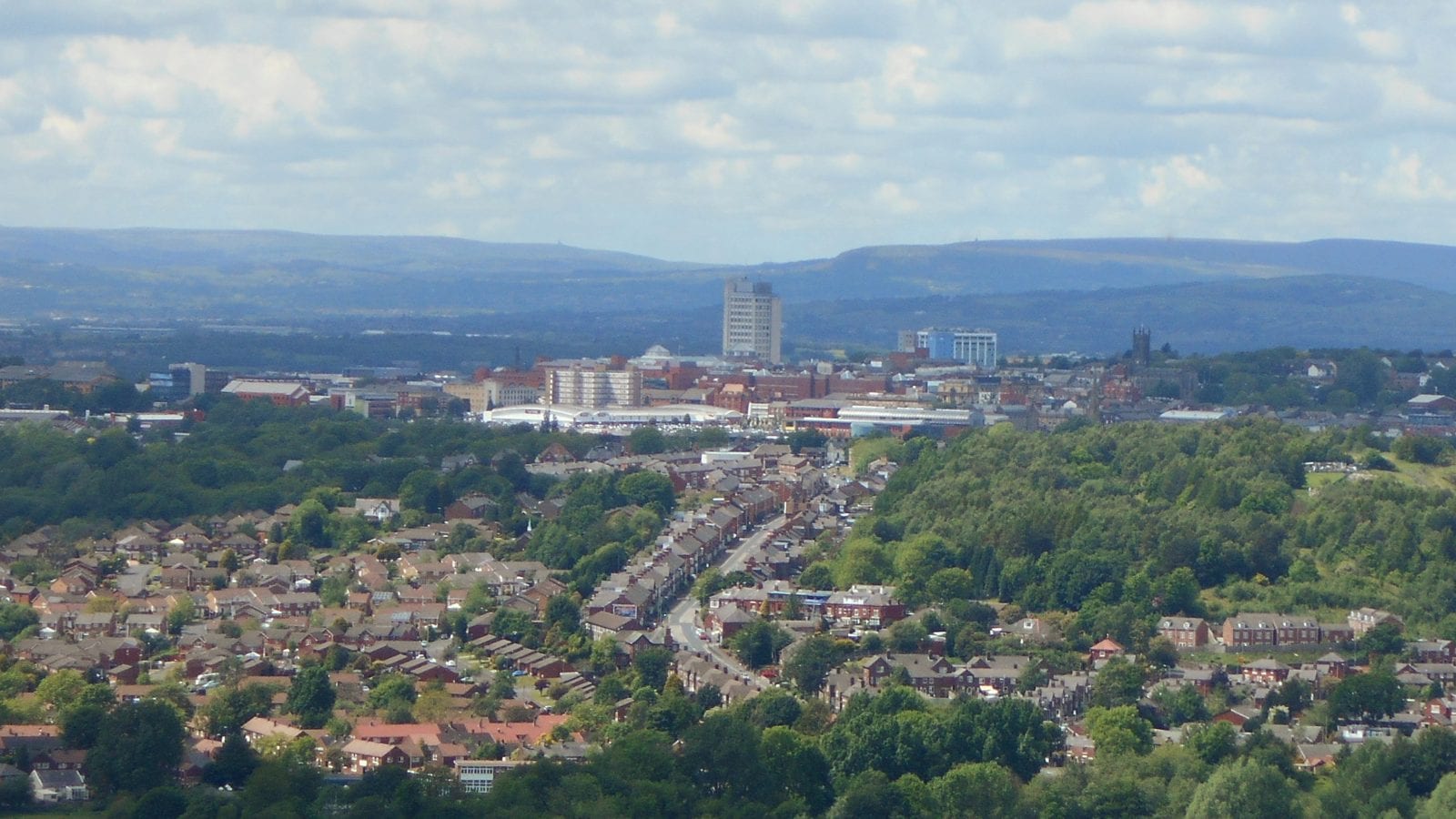 Oldham spent half of 2020 on the edge and the other half in the headlines.
Whilst the initial lockdown lift in July was supposed to offer some respite from all the doom and gloom, this little old mill town didn't have much time to enjoy its return to action.
Shortly after a county-wide indoor mixing ban was enforced across Greater Manchester, Oldham was quickly battered by big a wave of COVID infections – leaving the region teetering on the brink of a local lockdown for what felt like an eternity.
Oldham's leaders warned that shutting down the economy would be 'catastrophic'. But residents knew it could realistically happen. 100 miles down the M1 in Leicester, people had spent summer being forced to watch on from their windows as the rest of the world largely returned to normal.
It appeared Oldham was next on the quarantine list, and the borough spent weeks on tenterhooks, often expecting the worst.
Those days seem like a long time ago now.
Six months on, Oldham has a real spring in its step.
During the same week that bars, restaurants and culture venues reopened their doors, the region was treated to an extra couple of pages of positive news that made for fine reading.
Not only did the council bag £10.7 million to rejuvenate Oldham town centre, but new stats showed COVID rates are in such steep decline that the borough now has the fewest infections in all of Greater Manchester.
Cases plummeted by 42% up to May 13 – putting Oldham's numbers lower than the national average.
The data is refreshingly positive for a region that was, mere months ago, clinging onto its freedoms by its fingernails.
It's been the perfect platform for Oldham to start a new chapter under Arooj Shah – who was officially appointed as the region's first ever Muslim female leader this week and is hoping to lead the borough to better days.
"I am so proud of how Oldhamers have responded to the pandemic," Arooj said.
"We have pulled together, shown true community spirit, and have all worked extremely hard to bring our COVID figures down.
"However, even though our rates are now below the national average, we can't become complacent."
Arooj and Oldham Council have urged residents to "take care" in the weeks ahead – encouraging people to familiarise themselves with the rules and stick to them. Current data suggests that most cases in Oldham are circling among young people, and there remains continued concern about the widespread presence of a particularly infectious COVID variant in the neighbouring borough of Bolton.
"As COVID restrictions are lifted, we can't afford for cases to increase now that those most at risk are those who haven't yet been vaccinated," warned Arooj.
"That's why we're asking everyone to get tested regularly, take up the vaccine when it's offered and remember the guidance – hands, face, space, fresh air."
As part of a mission to keep infection rates down, the council is managing a dedicated COVID page online – containing all the latest rules and regulations.
The portal is designed to keep residents updated throughout – featuring weekly data that drills down into infection rates by ethnicity, age groups, and different wards within the Oldham borough.
This ready access to comprehensive information is what the council is banking on to keep infections low: If Oldhamers understand the rules and the risks, the region has the best possible chance of making it through to the other side.
The council's message moving ahead is simply "look after one another" – which ought to strike a chord.
After all, this is a borough that knows a thing or two about standing together.
View the latest COVID rates and information on the Oldham Council website.
Featured image: Oldham / Wikimedia Commons