Oldham
Video shows police officer 'punch' woman outside Oldham supermarket
Footage showing an officer appearing to strike a member of the public has been referred to GMP's Professional Standards Department.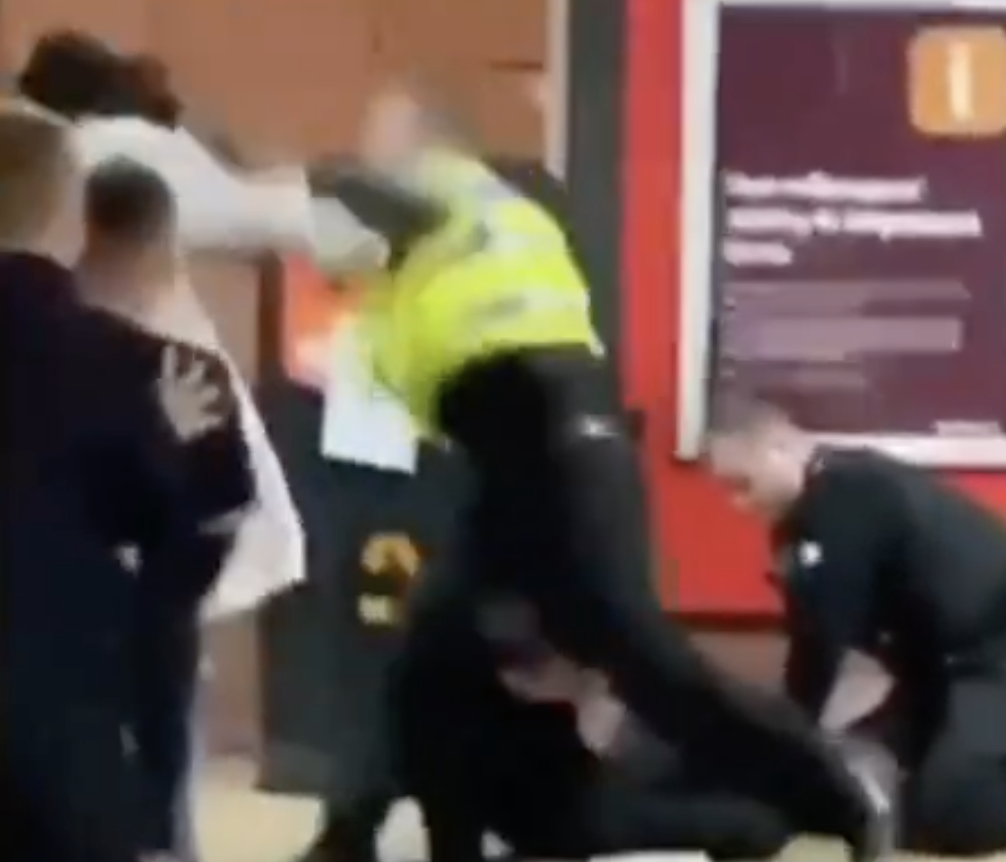 A grandmother was left with a black eye after reportedly being struck by a police officer outside an Oldham supermarket last weekend.
A video surfaced online this week appearing to show an officer swinging at 50-year-old Colleen Murphy – who was attempting to intervene as her son was apprehended for being "drunk and disorderly".
The incident, which took place outside Sainsbury's on Union Street, was captured on camera by witnesses and then posted online.
Greater Manchester Police said it has referred the incident to its Professional Standards Department, where body camera footage will be analysed.
Ms Murphy's daughter, Danielle Willisford, told the Manchester Evening News she had entered the store with her brother, leaving her mother and cousin to use the cash machine outside.
According to Ms Willisford, her mother and cousin were barred from entering the supermarket.
A confrontation then occurred.
Ms Willisford stated: "My brother goes to the security guard 'I'm not barred, am I?' and there were three policemen: one woman and two men.
"He stepped into Sainsbury's and then the policeman in the yellow top said 'you are barred, I just told you, you are barred' and then started shouting and my brother just said 'will you please get out of my face I've done nothing wrong'.
"Anyway, he grabbed him and flung him onto the floor and the full video is what happened after that."
During the video, a woman is seen approaching police performing an arrest before one officer seems to throw a punch in retaliation.
A police spokesperson for GMP reads: "This incident took place after police were called just after 9pm on 7 August and responded to a report of a disturbance on Union Street, Oldham. A 31-year old-male was subsequently arrested for being drunk and disorderly.
"At the time of his arrest a crowd had gathered, and footage of the incident has been uploaded onto social media.
"The footage shows an altercation with members of the public attempting to intervene, while officers placed the man under arrest. The man received a fixed penalty notice (FPN) for being drunk and disorderly. There were no injuries reported.
"The incident has been referred to our Professional Standards Department, who will review the Body Worn Video of events leading up to the arrest, along with the footage posted."