Shopping
Manchester fitness brand's sample sale has had queues stretching into the next SUBURB
Shows how good their leggings are...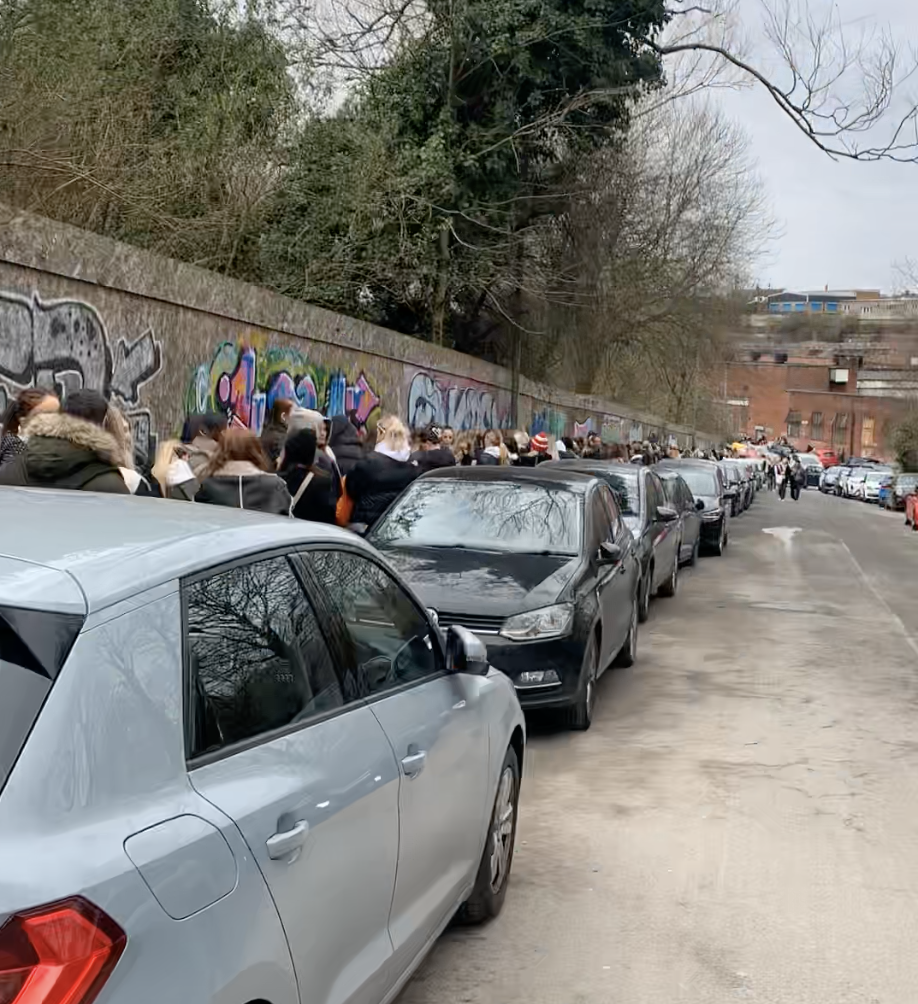 Manchester-based fitness brand Adanola launched its latest sample sale today, and the queues are absolutely wild.
The hugely popular clothing business is famed for its stylish activewear and has legions of famous fans, including Molly-Mae Hague.
Its flattering leggings, soft sweatshirts and matching sets have become an Instagram sensation since the brand launched in 2015.
So the chance to grab their clothing at sample sale prices is an exciting one, with prices from just £5.
Leggings in the sale are £15, compared to the usual £39.99, and sports bras are down from £29.99 to £10.
The Adanola sample sale is taking place out of Love Factory, just outside the city centre in the Green Quarter.
And the queues are so long, they stretch all the way into the next suburb…
This morning, people were lining up along the pavement from Love Factory all the way to Dalton Street in Collyhurst.
If there's one thing us Brits love, it's a queue, clearly.
One person on Twitter said: "Everyone and their mum came to this adanola sample sale. Wahalurrrrrrr."
Another commented on TikTok: "There is nothing on this planet I want enough to make me want to queue like this, especially a clothes sale."
Read more: The 10 best and most popular gyms in Manchester, ranked by price
And someone else simply said: "Surely not?"
The Adanola sample sale will be open at Love Factory until 5pm today, and 4pm tomorrow.
Your best bet to keep an eye on those stock levels is to follow them on Instagram here.
Featured image: The Manc Group