Shopping
The enormous treasure trove warehouse saving beautiful homewares from the tip
Antiques, bikes, upcycled furniture and loads more. This place has to be seen to be believed.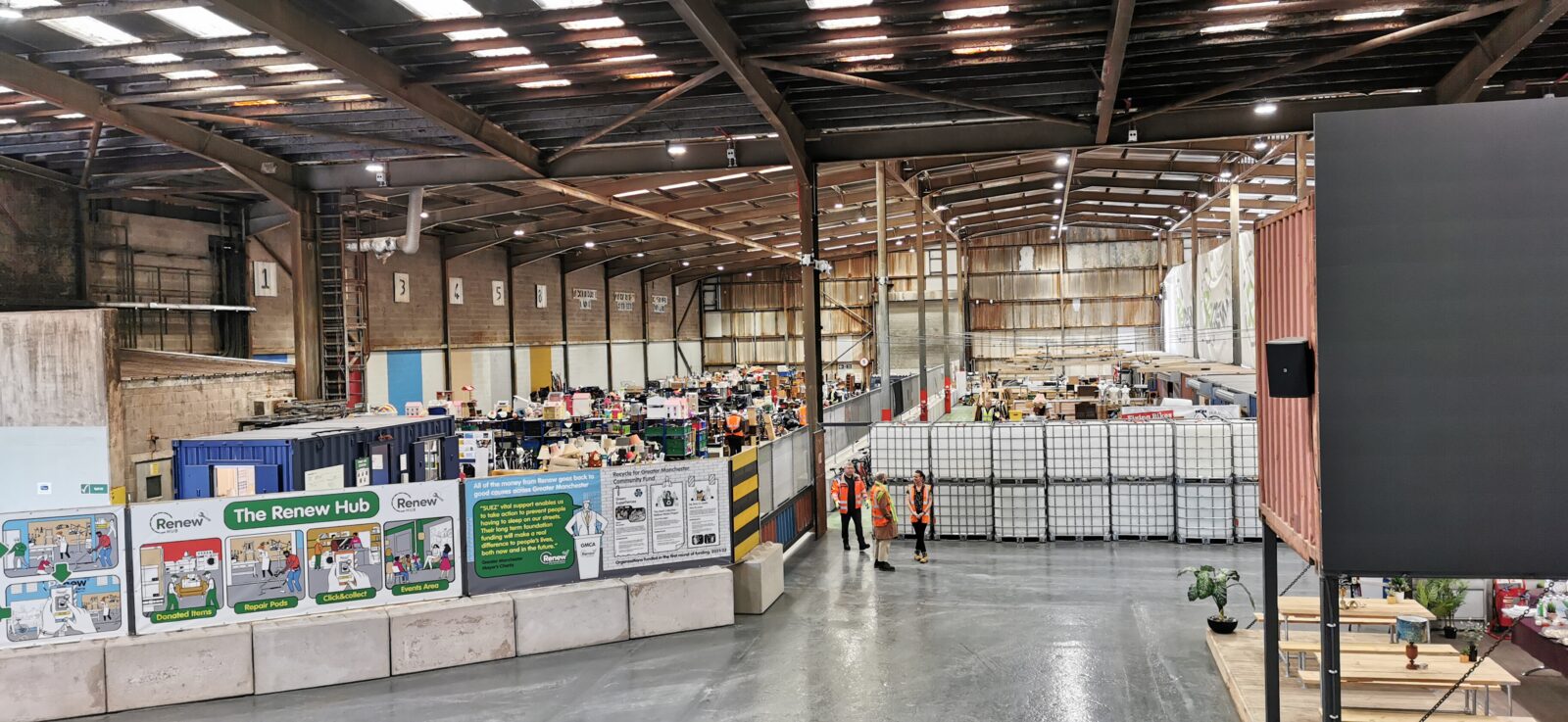 There's a warehouse in Trafford that is intercepting unwanted items from their destiny at the tip, and turning them into beautiful homewares – and it's absolutely mind-blowing.
The Renew Hub is an enormous space, populated by mini workshops run by master craftspeople, row upon row of miscellaneous items piled high, and even a photography studio.
It's here to rescue homewares and other items from recycling centres, instead giving them a new lease of life. It's already diverted more than 500 tonnes of material away from landfill. And it's a shopper's paradise.
That bike rusting in your shed with the dodgy brakes? Consider it fixed and sent off to a new home.
The dining room chair with the torn upholstery and the scratched woodwork? Revarnished and re-upholstered, off to a new pad in Greater Manchester.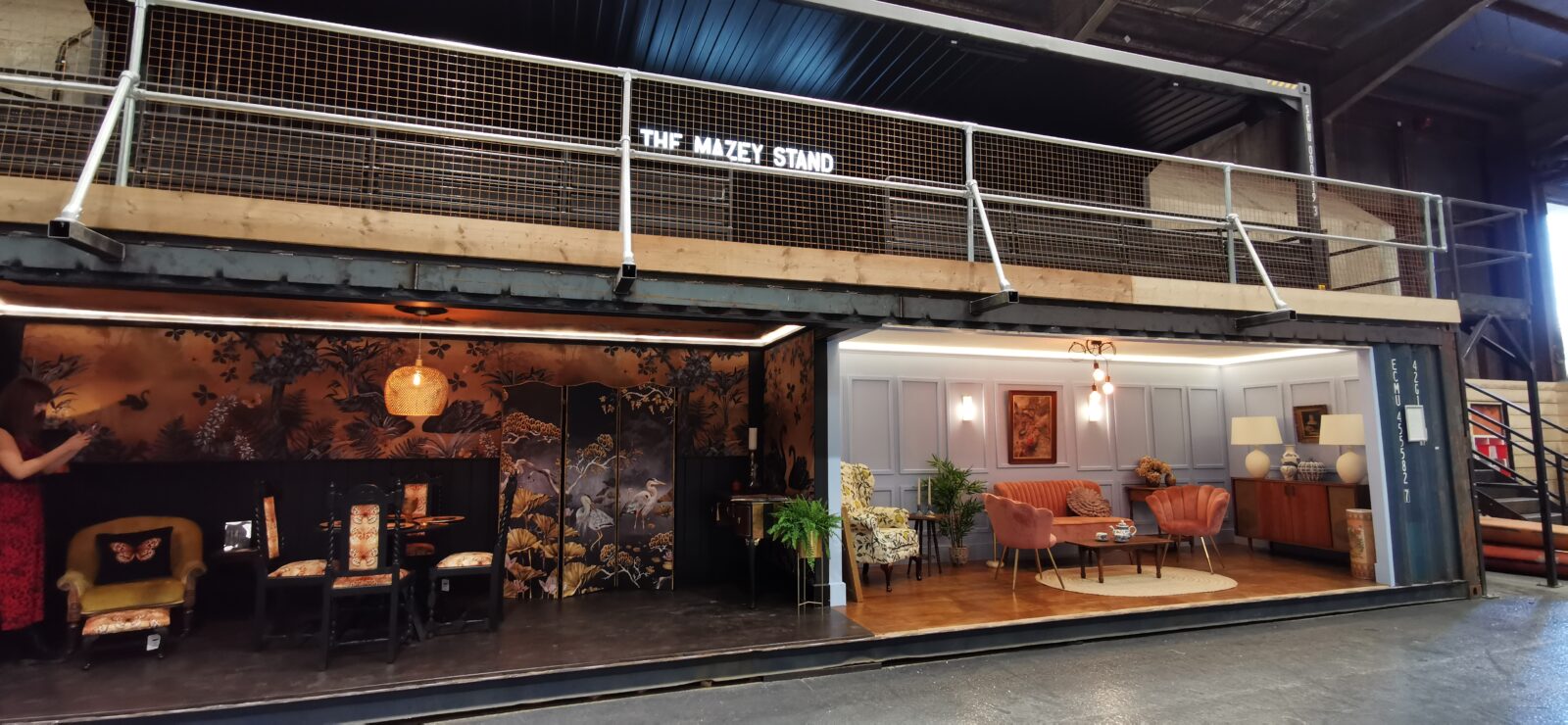 Your old plug-in log burner that conked out six years ago and has been lingering in the garage? Roaring again, and ready for a new living room.
Since it opened a year ago, a whopping 50,000 items have passed through the Renew Hub, rescued from recycling centres across Greater Manchester or donated.
There are physical shops dotted around recycling centres in Oldham, Salford, and Trafford, and its online pre-loved store is already on its way to being a top seller on eBay.
There's nothing else like it in the UK, and possibly the world.
There are immaculate mid-century sideboards, sofas that have been turned from garish 70s headache to chic cloud-like couches, and even kayaks.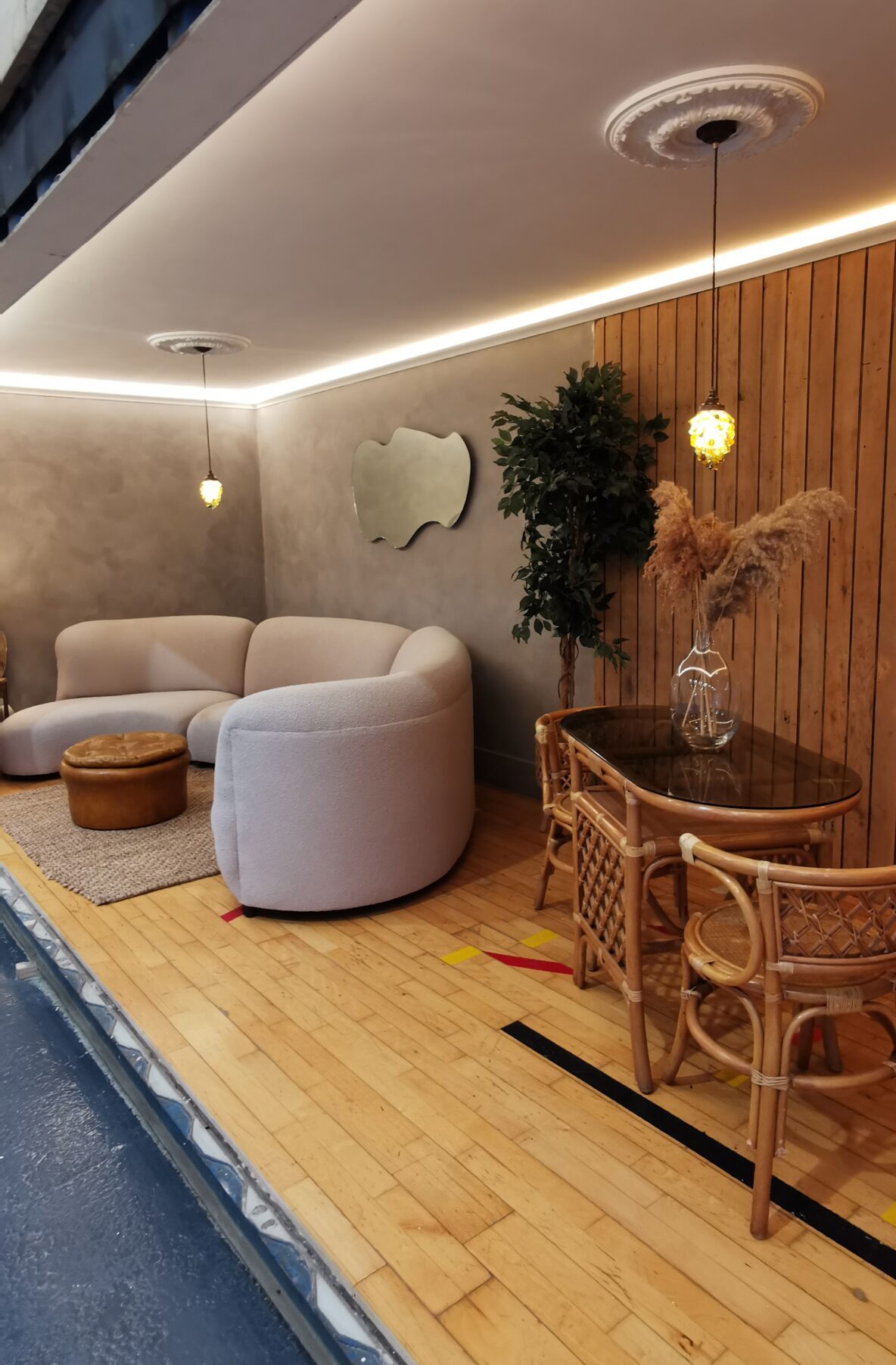 The team here have created what they nickname the 'IKEA booths' – shipping containers that have been turned into four stylish mock-living rooms, proudly displaying some of the goods up for sale.
There's a Parisian-style pale blue room with pink velvet sofas and oil paintings; a dark room decorated with gold leaf wallpaper and dark wooden furniture; a mid-century masterpiece with mismatched chairs and a neon pink sideboard; and a tranquil limewash-walled zen den with wicker furniture and a sofa that looks like it's been lifted from Molly-Mae Hague's home.
Even the entrance is impressive, as you pass through an old skip that's been turned into a tunnel worthy of a theme park, with items like a table football table, a Man Utd shirt, and vinyl records patch-worked together to make a feature ceiling.
There are, frankly, too many items here to mention, with the space spanning 5,000 sq metres and almost every centimetre occupied by some new wonder.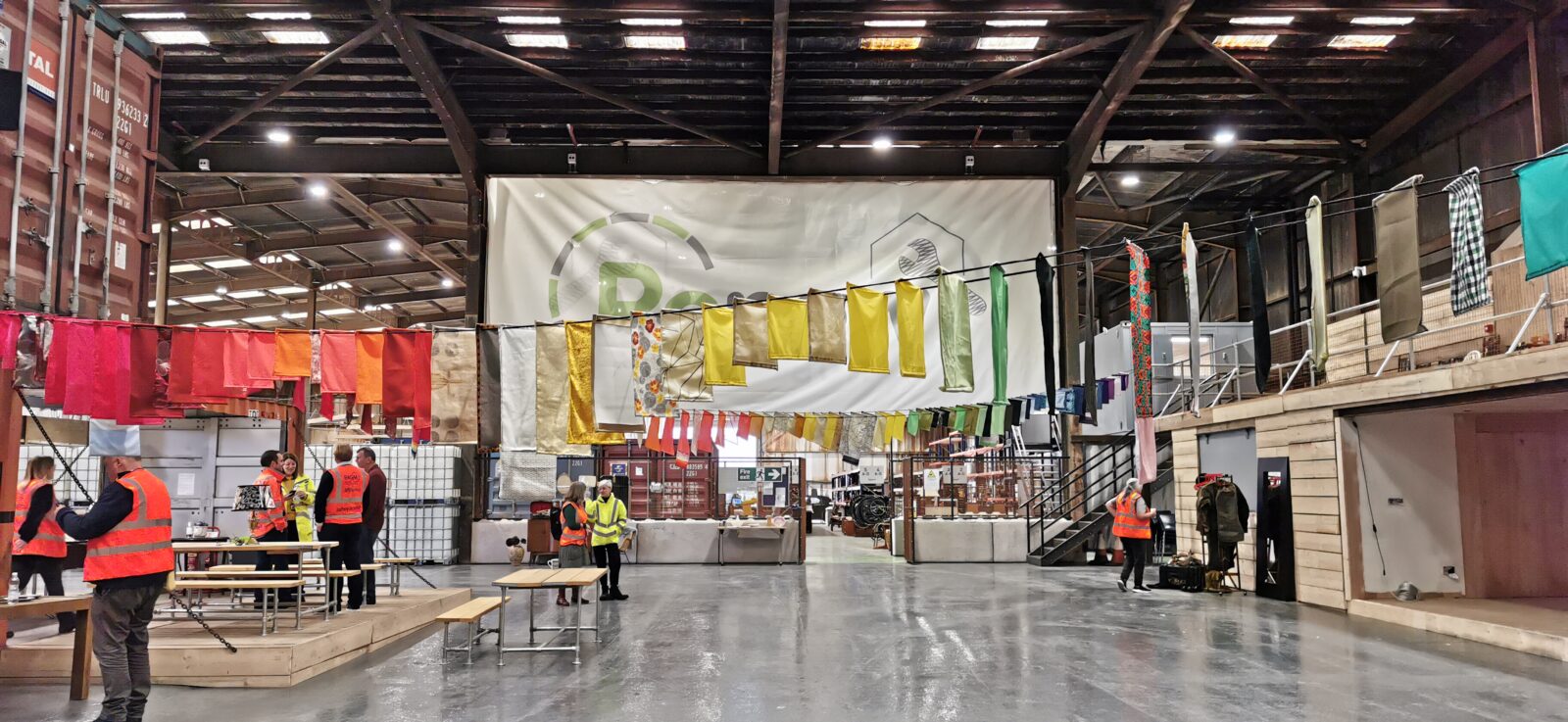 The work going on behind the scenes here will fill any Manc with an enormous sense of pride.
Since it opened at Trafford Park, Renew Hub has created 20 new jobs, bringing together mechanics, technicians, designers, charities, social enterprises, apprentices and all sorts of other skilled tradespeople.
65 tonnes of the donated items have gone to charities to support people on low incomes.
The money raised from selling the items that are given TLC here goes towards the Recycle for Greater Manchester Community Fund and the Greater Manchester Mayor's Charity.
Read more
And it's not just the green aspect, or the tackling-the-cost-of-living aspect, or even the creating-more-jobs aspect of Renew Hub that makes it so special.
They also work with Recycling Lives, a social enterprise that helps men and women – some ex-offenders, some at risk of homelessness, some both – into stable housing and employment. People are able to come along and learn new skills and can craft and create something beautiful.
In the near future, the Renew Hub will be open to the public, as a community space, education facility and event venue.
They say one man's trash is another man's treasure, and this place truly is a treasure trove.
What Renew Hub says
Cllr Martyn Cox, GMCA Lead for the Green City-Region and Waste and Recycling, said: "We have a big target to hit in Greater Manchester in terms of going carbon neutral by 2038, and the Renew Hub represents a major opportunity to change the way we reuse, recycle, and cut emissions from waste. We need to be thinking about the things we throw away, and the Hub proves that much of what you think is irreparable can actually be repaired. It can be used and loved again with the help of our skilled teams and partners upcycling furniture, repairing bikes and washing machines, and generally seeing the potential in someone else's unwanted items.
"That ethos of a more circular economy doesn't just mean cutting waste and reusing items , but also making sure that what happens at the Hub benefits people and projects here in Greater Manchester. We're supporting charities and community groups that are rehoming people in need, providing quality goods that actually have a long life left in them, and our shops are offering an alternative to expensive brand new products for local residents to access. It's our hope that people across the country will see the difference being made here, and think twice the next time they plan to throw something away."
Daniel Carolan, Regional Manager for SUEZ recycling and recovery UK, said: "At SUEZ we operate a triple bottom line approach to everything we do to ensure that our work benefits people and the planet. Our reuse project in Greater Manchester with the development of the Renew shops and Hub is a perfect example of this, saving items that would have previously gone to waste and benefiting local people at the same time through the money raised.
"We're at a key milestone for this project with the launch of our online shop and the ability for the Hub to be used for education and events. That alongside the sheer volume of preloved items we're processing – that go to people who really need them in this current economic climate – is a triumph and we can't thank everybody enough who is partnering with us and sharing their skills to enable this to succeed."
Featured image: The Manc Group