Shopping
Stare Society – Manchester's hidden gem, rock n roll vintage shop that's like stepping back in time
It even SMELLS good in here.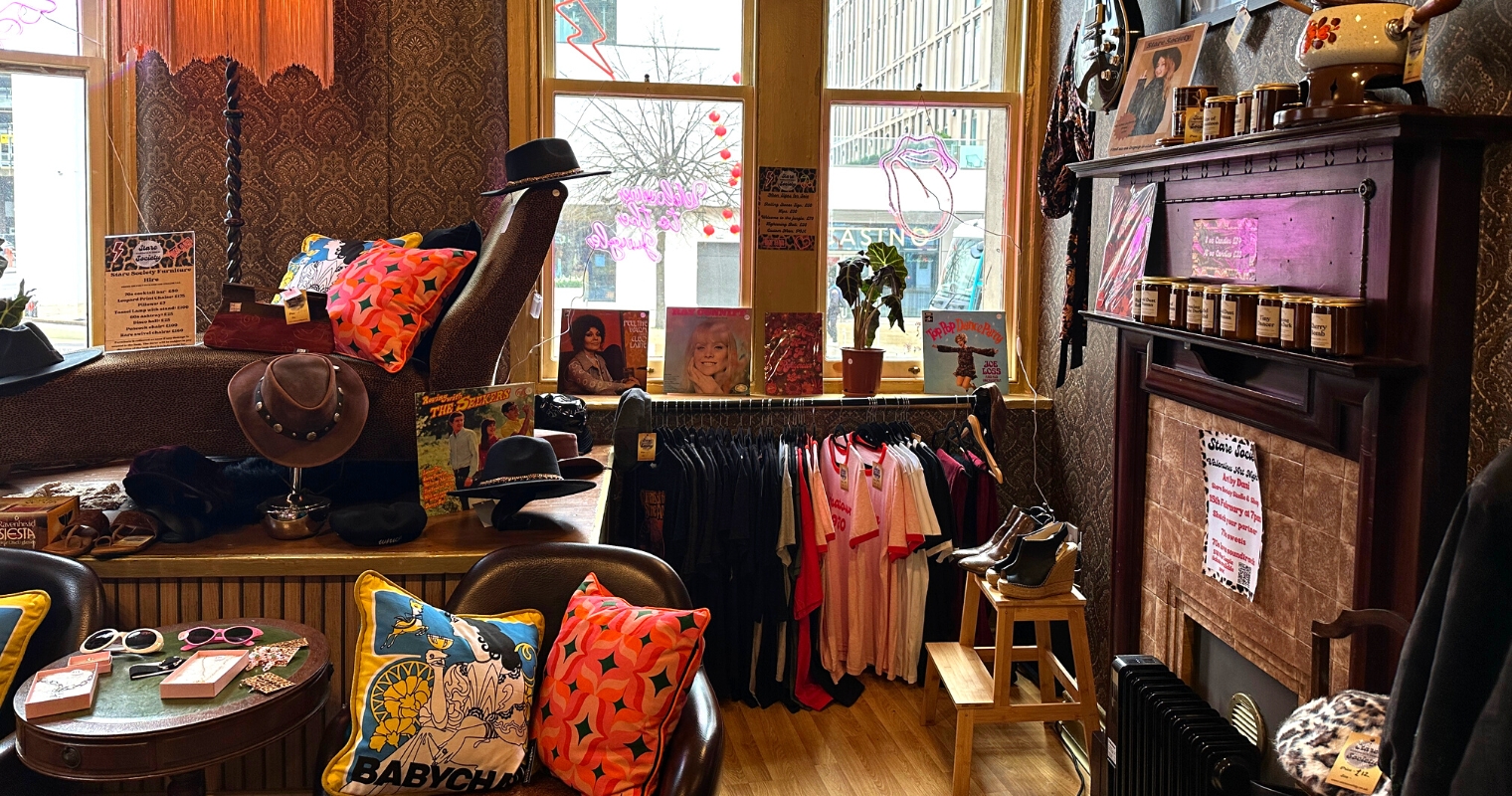 There's a new gem of a shop in Manchester which is an homage to all things 1970s.
Manchester has a thriving vintage shop scene, but most of it is concentrated around the Northern Quarter.
Stores like Cow Vintage, Blue Rinse, and Pop Boutique, not to mention the numerous charity shops and pop-ups that line Oldham Street, have turned that corner of town into a haven for lovers of the fashions of yesteryear.
But now there's a new outpost in the heart of Chinatown – and it's possibly the most stylish, charming vintage store in the city yet.
Stare Society opened last December, and has put some serious effort into both sourcing the items it sells, and decorating the space it sells them from.
Tucked away up a flight of stairs in a corner unit above Red Chilli, you've probably walked straight past it a dozen times already.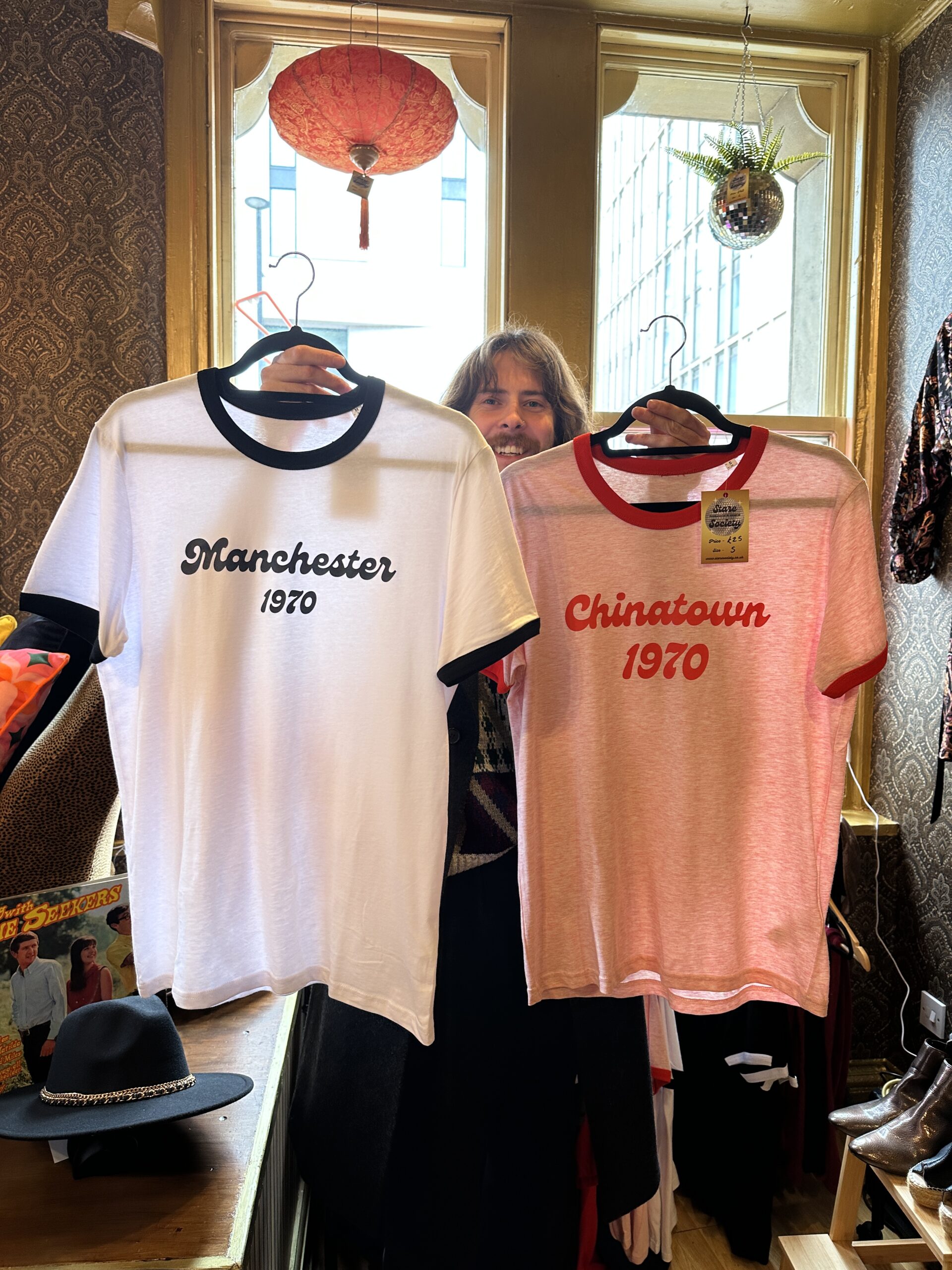 But glance up above the long-standing Chinese restaurant and you'll notice a slowly rotating disco ball in the window, giving just a taste of all the treats in store.
Venture inside and you'll feel like you've stepped right back in time to the 1970s, greeted by the sound of Fleetwood Mac being piped through the speakers (the legendary group are also the stars of a huge framed photo above the fireplace inside).
Stare Society is decorated to the nines – fringed lampshades, rattan screens, glitter ball plant pots, guitars, and a huge leopard print chaise lounge in the window, draped in retro-printed cushions, vinyl records and vintage hats.
There are 1970s-inspired scented candles named things like Cherry Bomb, Tiny Dancer and Rebel Rebel, and all sorts of knick-knacks (sunglasses, tiny mirrors, antique glassware) hailing back to the glory days of rock n roll.
Then there's the clothes – racks full of leather jackets, leopard-print furry coats, and fringed suede waistcoats.
Retro t-shirts with contrasting collars, with 'Manchester 1970' and 'Chinatown 1970' scrawled across them.
Cowboy boots painted with stars, piles of colourful felt berets, and loudly-patterned blouses.
Read more
The space is so beautiful, it's actually available to hire, for things like photoshoots and private events, with a vision to host intimate gigs inside in the future.
Stare Society joins the booming vintage scene in Manchester, like Bare Necessities, the online giant that recently hosted a pop-up store on High Street that everyone lost their minds over.
You'll find Stare Society at 20 Nicholas Street on the edge of Chinatown in Manchester.
Featured image: The Manc Group