Sponsored
The Chemical Brothers' Ed Simons on upcoming arena tour, forming in Manchester and how the city influenced them
It was an honour to chat with one of the greats and hear how much love they still have for the city that gave them their start.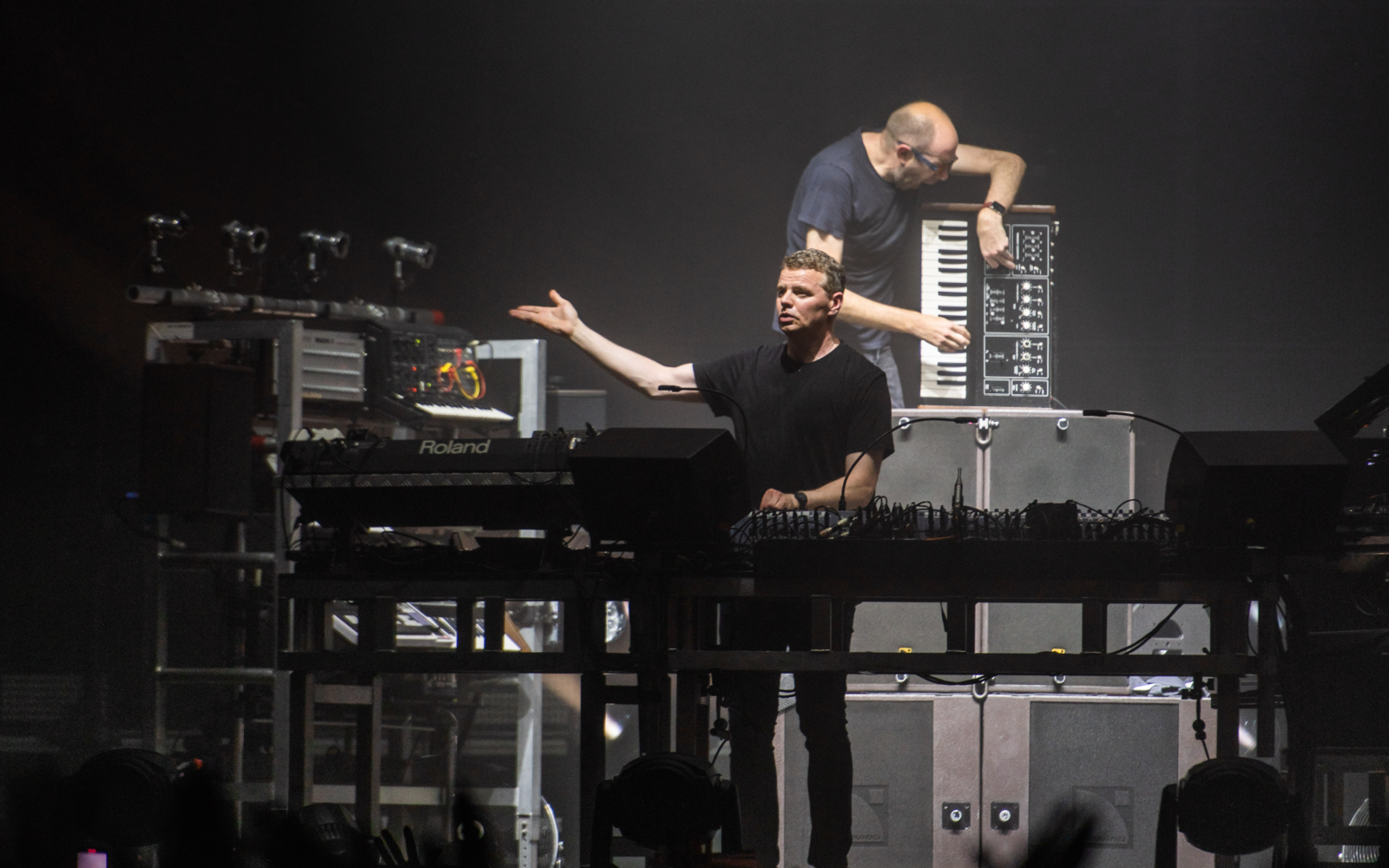 The Chemical Brothers are back and life is good. They never really went anywhere, per se, but they have a new album and a fast-selling UK arena tour, including a date right here in their musical home.
It always surprises us how many people are still unaware that the legendary electronic duo formed right here in Manchester and just how much of our city's music influenced their unmistakable sound.
Having just released their new record, For That Beautiful Feeling — the tenth studio album in a career spanning nearly three and a half decades — it's great to know that no matter how much they evolve, you can always spot their signature and that the Manc music scene an integral part in it.
Soon to embark on a fast-selling UK tour with a glorious homecoming at the AO Arena on 27 October, we had the immense pleasure of sitting down with one-half of The Chemical Brothers, Ed Simons, to chat all things past, present and future for one of Britain and the big beat genre's biggest exports.
Back with more block rockin' beats and another massive UK tour
So, how much are you looking forward to being back touring new music?
 "It's good to be going back indoors — it's a big thing, you know, we play a lot of festivals; most of them are good but you get a much better sound [inside] and everyone's in the same place and, hopefully, in the zone.
"[Post-Covid] A lot of people have still missed out on their first experiences of big loud music and big raucous crowds. Maybe some people are waiting to let go again and thrust into it."
As for the album, first since 2019, what can you tell us about the direction you've gone in?
"Yep, well with performing live we really want to play the new music and just rest on what we've done before, we want to incorporate the two. It's exciting for us. People have heard some of [the record] at summer festivals but now it's is out there are lots of people that want to experience it for themselves.
"There's always a core thing: some kind of secret thing between us about what we like about our music. It's not so much a secret as it is the effect it has on other people but, hopefully, it's evolving and the sound is still fresh. We don't ever want people to say, 'Oh, it's just another Chemical Brothers record', there has to be some quality to it.
"It's a pretty rousing album and has the sense of people waking up again out of a long period where things still are difficult for a lot of people, but that sense of fragmentation that we went through in the lockdowns and what it's like to come out of that.
"We made a lot of music in that period, but we've kind of concentrated on the stuff that feels the most rousing and has a bit of get up and provocation to feel alive again."
Absolutely — the new singles like 'No Reason' definitely tap into that energy. What's the reaction been like so far?
"Yeah, it's been good. We had bits of and then had a sort of pressure to put it together into something we could play because we were about to DJ at fabric [in London] a few years ago at a charity gig for a friend of ours and the first time we played it at a club, even a really early version of it, you could feel it had an energy and sounded different. Great bassline too.
"It's been rewarding and it's been a really big live track for us this summer and we do a kind of live edit of it, which is fun and fresh.
"The track 'Tell Me I'm Dreaming' has also been a really big track. The visual that Flat Nose George [real name Adam Smith] and Marcus [Lyall] put together for that is really crazy, and, yeah, that's been going down really well. I think that could be pretty huge when played indoors.
"We've had versions of it for a long time, but I think the first time we played it was actually at The Warehouse Project in 2021, I think? You know, when things were picking up again and it just immediately had that impact with the loops and the vocal.
"I just associate it with that WHP party in Manchester now and a few DJs have been playing it like Erol Alkan now too, so yeah, it's kind of a big club track — a strange one but it works."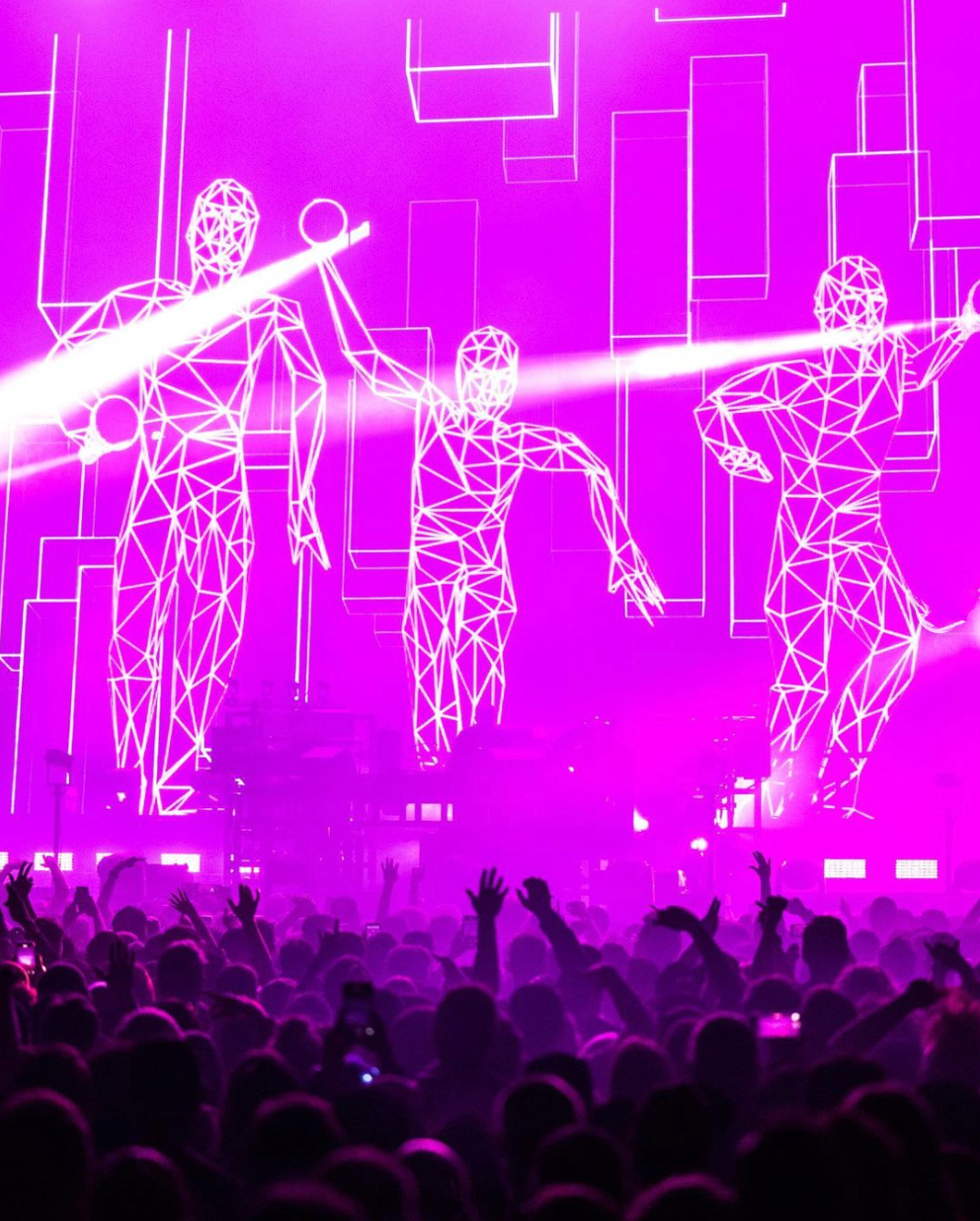 Foundations in 0161 and how 90s Manchester influenced The Chemical Brothers' sound
Definitely, and it doesn't get much bigger than the AO Arena but what other venues have got fond memories of?
"Well, I know there's a lot of new venues but given that we've been playing Manchester since 1990, we've done most venues. We even used to DJ at the Old Steam Brewery [later became ScuBar] which I don't even know if that still exists [it doesn't] but yeah we've played the Arena and both Warehouses over the past few years and we just love them.
"Victoria Warehouse and WHP are just amazing, you know. Manchester is our second home; we were students there and we've still got a lot of friends there."
"I guess the best memory of the Arena", Ed chuckled, "was when one of the security guards was walking us back after a said, 'Corrr, I've not seen a crowd like that since Ricky Hatton was here", adding that it's a wise-crack that still gets brought up on tour and that all the gig staff here have a "proper good attitude".
Not too bad a compliment, haha. What about other venues then? Any you've still got a soft spot for or have any lasting Manc music memories?
"Well, we were there with all the students and the early 'Big Barn' days at Manchester Academy, the indie disco, the house night in a house Thursday; the Wiggly Worm which Justin Robertson ran [went on to become the Millionaire Club] — we were just in and out of all those places and then ended up holding our own club nights.
"We'd hire everything from a swanky bar in town where we'd have to move all our speakers in, to setting up in Pizza Express in Didsbury where we used to go on and party as well.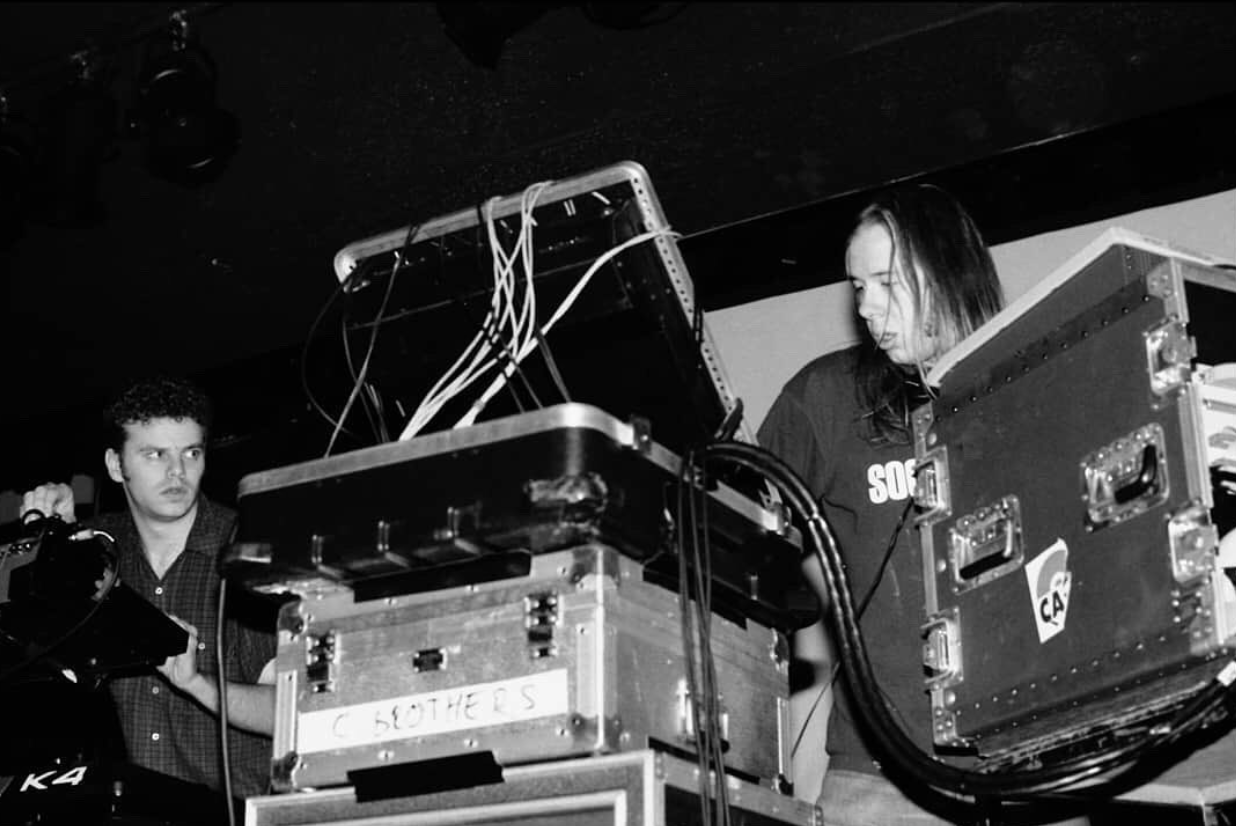 Amazing. Tell us a little bit about the early days and how you and Tom [Rowland] came to meet at uni.
"Yeah, at the University of Manchester in 1989. We met really early on, pretty much the first week through a mutual friend. We were on this tiny little course on medieval history, so there weren't many of us, and then I think we were talking about wanting to play the Haçienda, which at that time was the big thing and we'd all heard about it.
"So yeah, we just kind of became friends because we were the only people in this course and we just wanted to go to the Haçienda and I think we ended up going every Friday from September to Christmas. We were just so into the music that Mike Pickering and Graeme Park were playing, and just the whole atmosphere. We also loved buying records together.
"Tom was actually in another band at the time called Ariel, so our thing was just DJing together at first and then after making some more friends about a year into our course we started putting on these nights around town and we got really friendly with a lot of DJs who worked at Eastern Bloc like Robertson and [Richard] 'Moonboots'.
It always comes back to Manchester
Ed ended the chat by reiterating that, like many artists who come through here either as natives or otherwise, "there'll always be a big Manchester connection."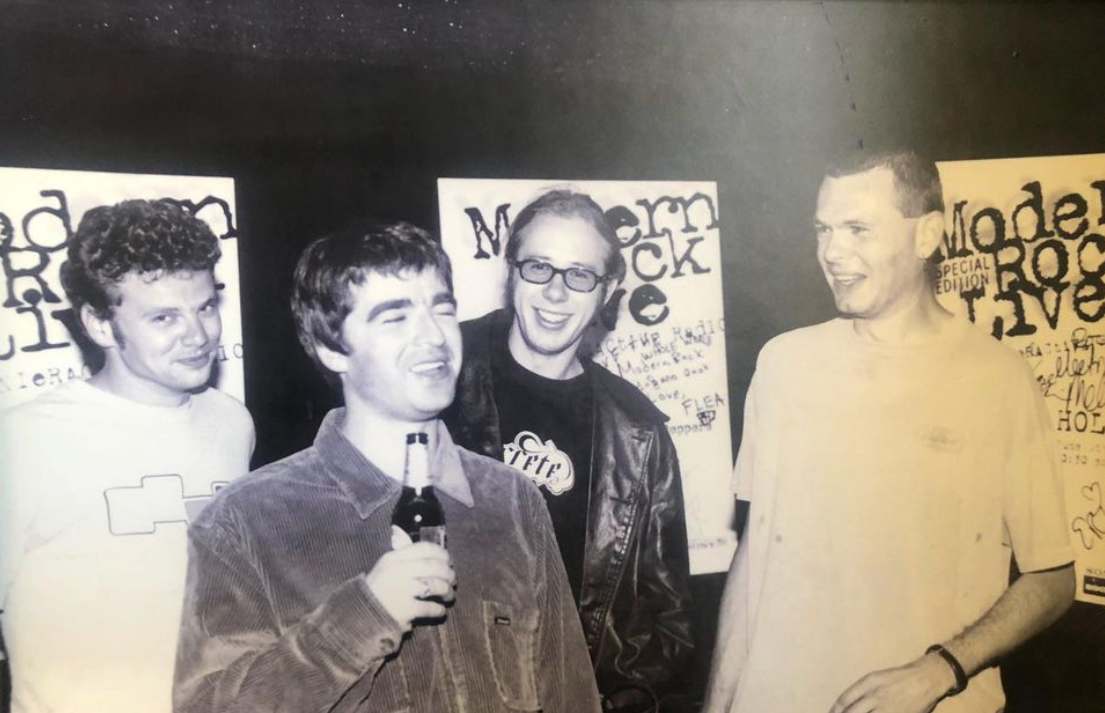 "We used to buy some really brilliant records that Moonboots would put aside for us and then when we came to London, we were suddenly DJing and playing all these cool records that no one else had heard.
"A really big part of our early career was building that bridge between Manchester and London, and, you know, we were around at the same time as The Stone Roses and we absolutely loved them — that first album had a huge influence.
"There was just that sense of if you've got an idea, just try and record it and get it out; there was a sort of can-do feeling about everything and we always feel indebted to that time we spent there. I think without being around all these people and artists printing a thousand white labels, we never would have been exposed to the culture and wouldn't be coming back to the Arena 34 years later…
"Apparently the lecturer who did that medieval history course still starts his years by telling his students that they're following in mine and Tom's footsteps…"
Read more:
You can grab tickets to see The Chemical Brothers in Manchester at the AO Arena on 27 October HERE.
For all the latest news, events and goings on in Greater Manchester, subscribe to The Manc newsletter HERE.
Featured Image — The Chemical Brothers (via Instagram)/Wikimedia Commons