Sponsored
Manchester's huge new rooftop cinema is showing loads of festive film favourites
Backyard Cinema has brought its immersive moviegoing experience to the north for the first time ever.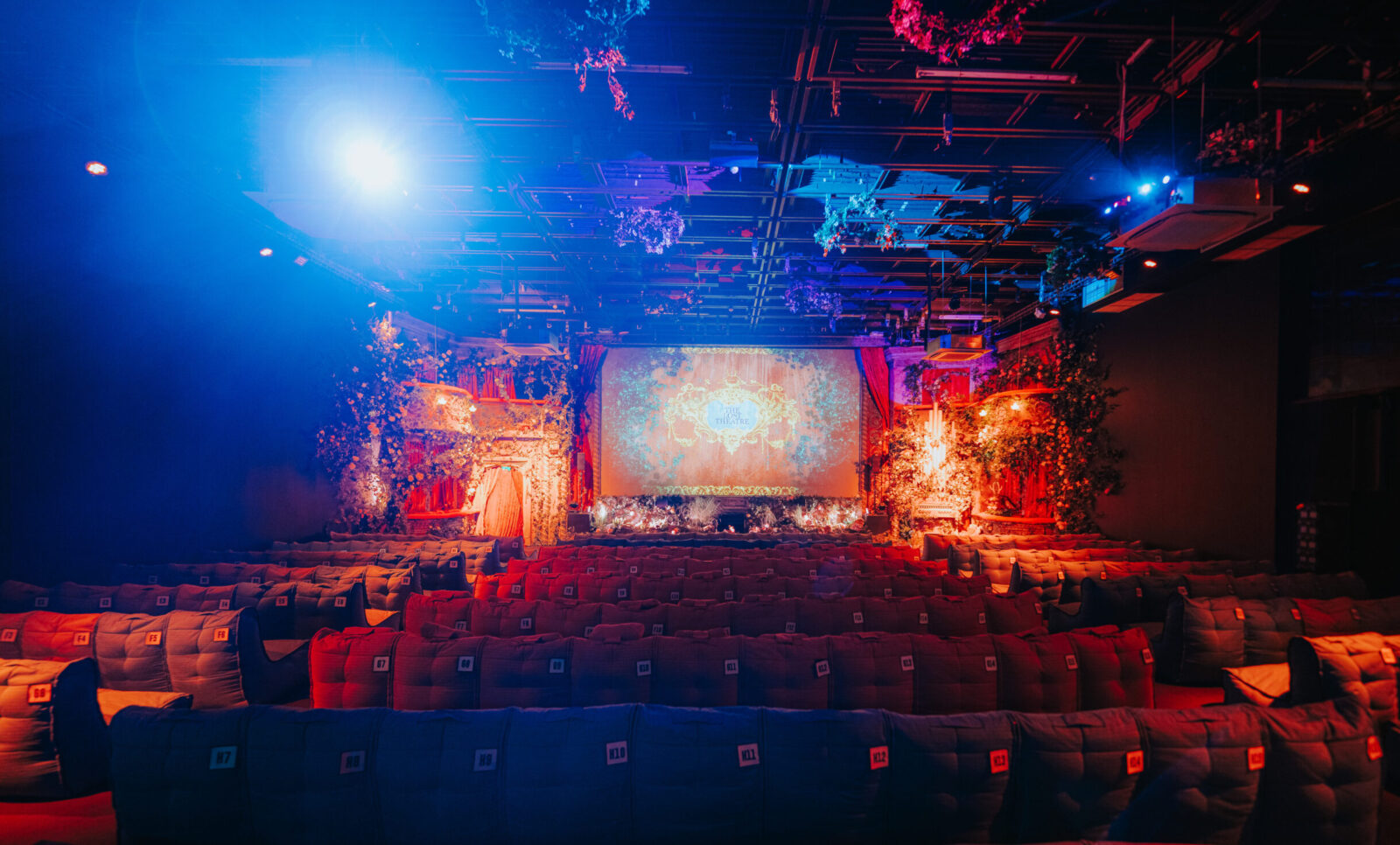 There's loads of festive film favourites showing at Manchester's huge new rooftop cinema right through until Christmas.
In case you haven't heard, Backyard Cinema has brought its immersive moviegoing experience to the north for the first time ever, and it arrived on the rooftop of Depot Mayfield in the heart of the city centre at the end of last month
Here in Manchester for a limited time only, the impressive 330-capacity indoor cinema venue not only features a cosy purpose-built cinema room, but it also comes complete with an Enchanted Forest, two bars, a whole host of different street food trucks, and even a live music stage too.
Having popped-up on what was the 150-year-old former Mayfield Railway Station platform, the whole magical Backyard Cinema experience transports you to a theatrical land – using film sets, themed tunnels, and live actors to bring it all to life.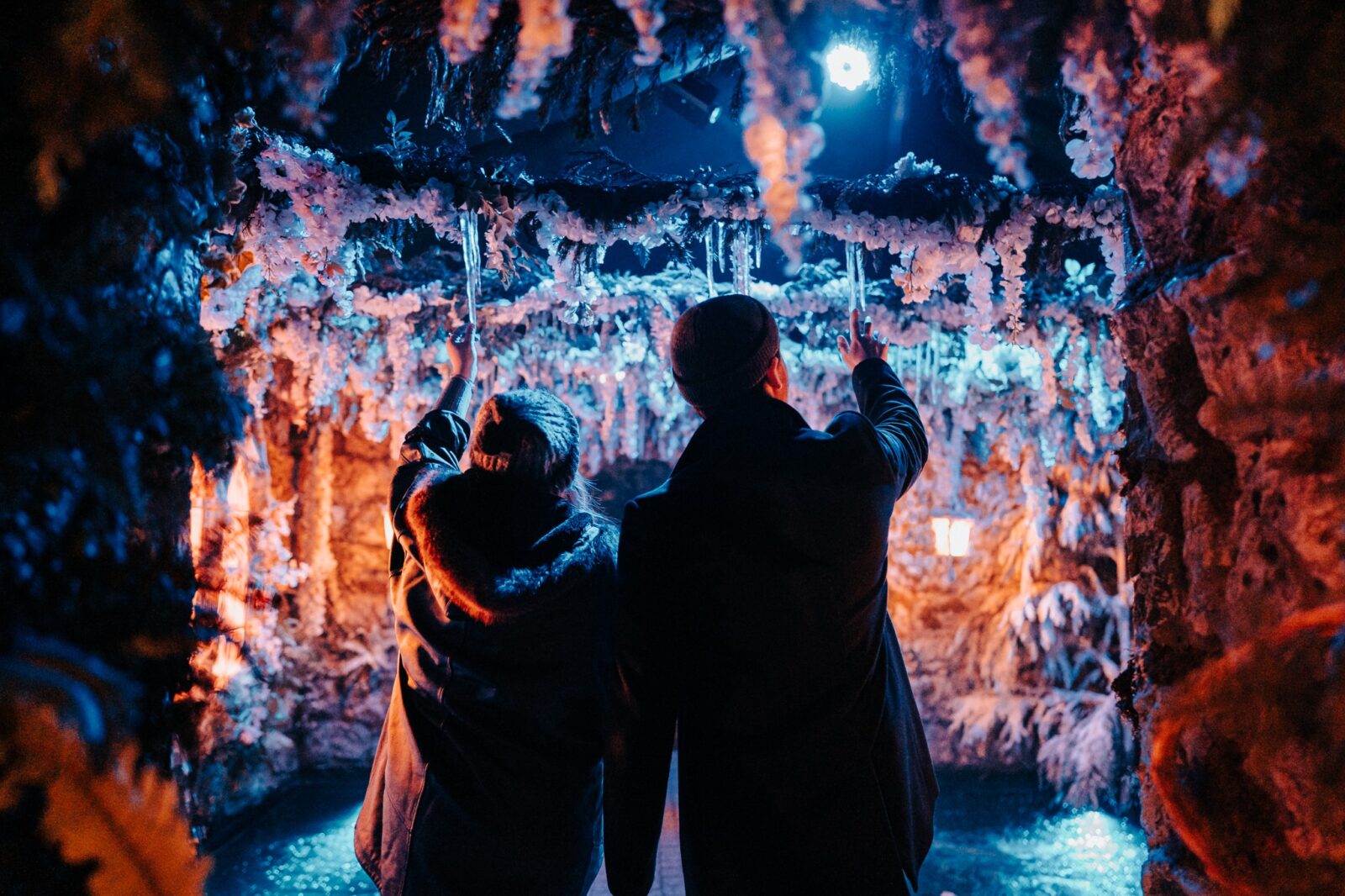 The station's old waiting room has been converted into a pizza and pints bar, while a huge fairytale-style shopping street now takes up most of the platform space with snow-covered shop windows, and a Tavern bar with a castle turret jutting out of it – including Dr Portelli's Antiques and Curiosities, which is a mock-shop filled with colourful glass bottles and trinkets.
Inside the cinema itself, audiences are taken on a magical journey to a cinema like no other.
The cinema room is filled with custom-made giant bean bag seating for guests to get cosied up in, and there's even ushers walking around serving seasonal cocktails and sweet treats to create the most magical place to watch a movie.
If all of this didn't sound exciting enough as it is, there's of course a full lineup on the agenda to suit absolutely everyone.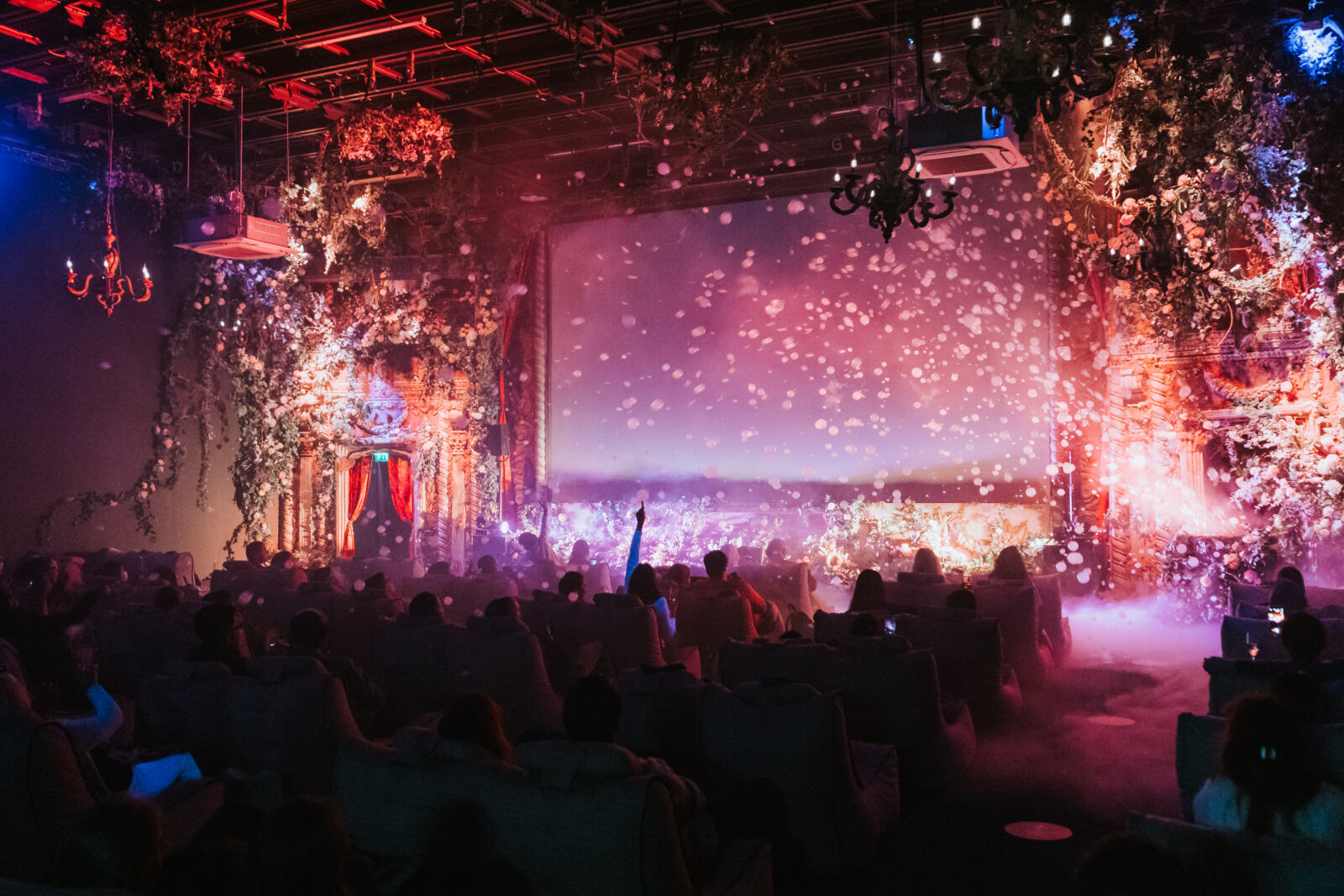 Movie lovers have already been able to catch a series of brand-new releases, including the acclaimed Elvis biopic starring Austin Butler and Tom Hanks (2022), the new Top Gun: Maverick (2022), and The Batman (2022) – but, with the festive season right around the corner, the cinema has now begun showing everyone's favourite classic Christmas films.
During these last few weeks of November and throughout December, you can settle down to watch screenings of cult-classic Christmas films like Elf, Home Alone, Love Actually, The Holiday, How the Grinch Stole Christmas, The Nightmare Before Christmas, The Muppet's Christmas Carol, and Miracle on 34th Street.
Die Hard, The Grinch, Gremlins, Bad Santa, The Best Man Holiday, and The Greatest Showman are also all on the agenda during the festive season.
Backyard Cinema Manchester at Depot Mayfield is open every right through until 2 January 2023, with screening times at 12pm, 4pm, and 8pm – although these will vary depending on the day.
Read more:
You can find out more and grab tickets here.
Featured Image – Supplied