Sponsored
Stagecoach are leading the charge to get more women into engineering
Stagecoach is providing an wonderful new outlet for women to 'engineer their future'.
Bus operators Stagecoach are doing their bit to get more women to get into engineering in Manchester and across the UK.
The travel service that provides buses around the Greater Manchester and Cheshire area has launched a new campaign called, 'Engineering Your Future', the aim of which is to encourage more women to pursue a career in the field.
While Stagecoach Manchester has around 130 skilled engineers who ensure their various fleets of vehicles are well-maintained and able to meet the demand for everyday travel, only 3.1% of their skilled engineer workforce are women.
Keeping that in mind, their goal is to address the underrepresentation of women in both the engineering and transport sectors from 2023 onwards.
Spotlighting three of their talented engineers, Karen, Jess and Chelsea, each of them goes on to explain how they got into engineering, the transport industry as a whole and what the job involves.
The campaign aims to help promote the opportunities available through Stagecoach's engineering
apprenticeship programme, hopefully, encouraging more women to apply.
Crucially, it's worth noting that Stagecoach Manchester are just looking to hire people at entry level and leave them to it; many of their apprentices have gone on to be managers and even Engineering Directors
after completing their studies and going into employment with the company.
Janine Summers, Regional Director at Stagecoach and a driving force behind the campaign
said: "At Stagecoach, we are committed to supporting and promoting women across the transport
sector, so we would love to see more women starting their careers with us and coming
through our ranks."
"I'd urge any woman to explore her options and consider engineering as their career path. This is the beginning of something special at Stagecoach."
Moreover, the launch of the campaign is part of Stagecoach's wider commitment to fostering a diverse
and inclusive working environment, aiming to attract, recruit and retain a diverse workforce.
They have set themselves the target of achieving 40% of women in leadership roles and workforce in which 25% identify as an ethnic minority by 2026. Representation matters and we're always happy to hear local business taking this seriously — it's more than just words.
Stagecoach has employee-led diversity and inclusion networks, including those supporting
women and in the last 12 months these networks have led the charge when it comes to developing new family-friendly policies such as miscarriage, maternity, paternity and adoption leave. You love to see it.
Read more: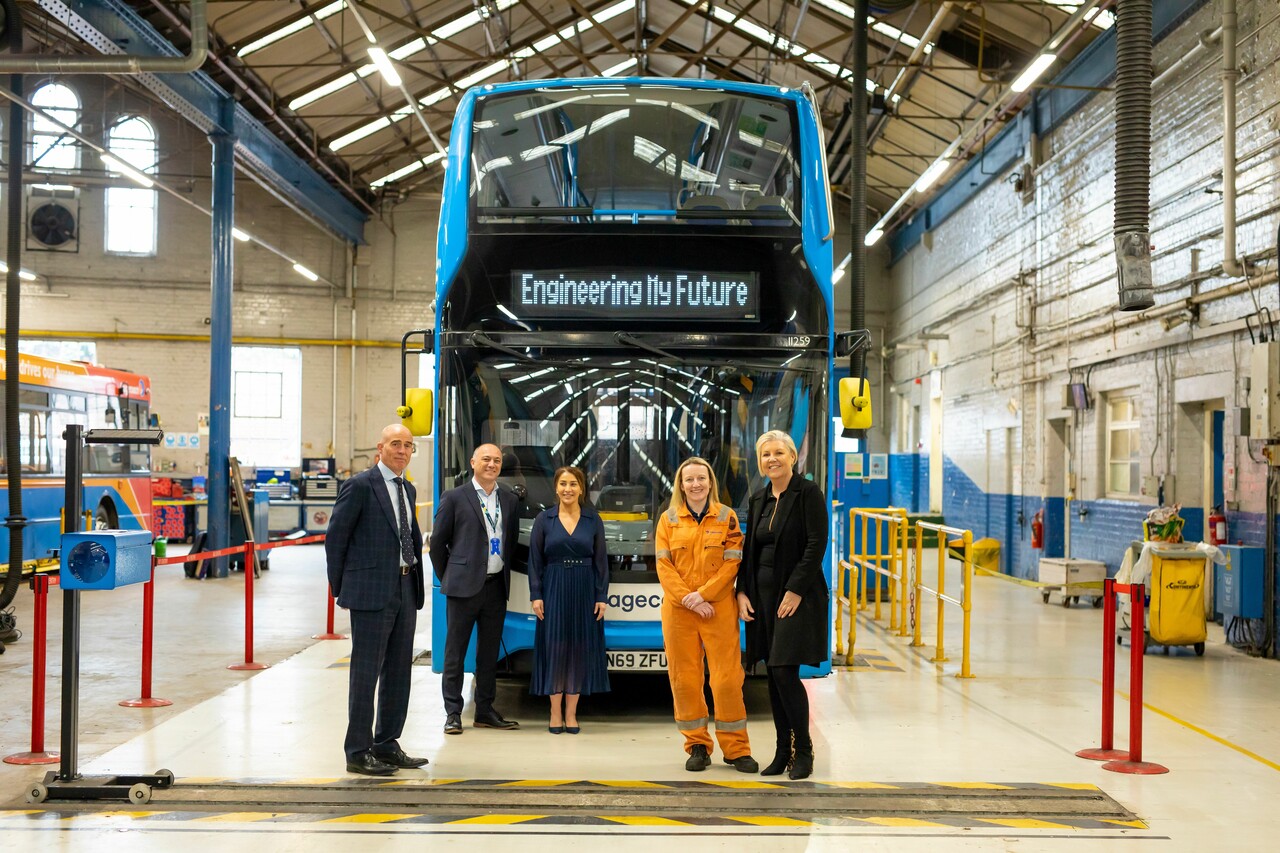 Operations Director Rebecca Rathore said: "Women have long been underrepresented in engineering, especially in the transport sector. Stagecoach Manchester is committed to changing that and helping women achieve their full potential.
"Working in public transport is enjoyable and rewarding and our depot teams are supportive
and friendly places to work. It's one big family."
As for MD, Lee Wasnidge, he assured that: "Stagecoach recognises people of all genders and backgrounds. We know everyone plays a fundamental role in our success. We have a duty to create a diverse and inclusive team that reflects the communities we serve."
If you or someone you know is looking for a career change and might want to spearhead a new generation of engineers and women in the transport sector, you can visit Stagecoach Manchester's careers page for more information and register your interest in an apprenticeship HERE.
For all the latest news, events and goings on in Greater Manchester, subscribe to The Manc newsletter HERE.
Featured Image — Supplied