Sponsored
Steph Houghton interview: the Manchester derby 'means absolutely everything to the fans'
We spoke to the City captain and long-serving Lioness ahead of the one of the biggest games of the season.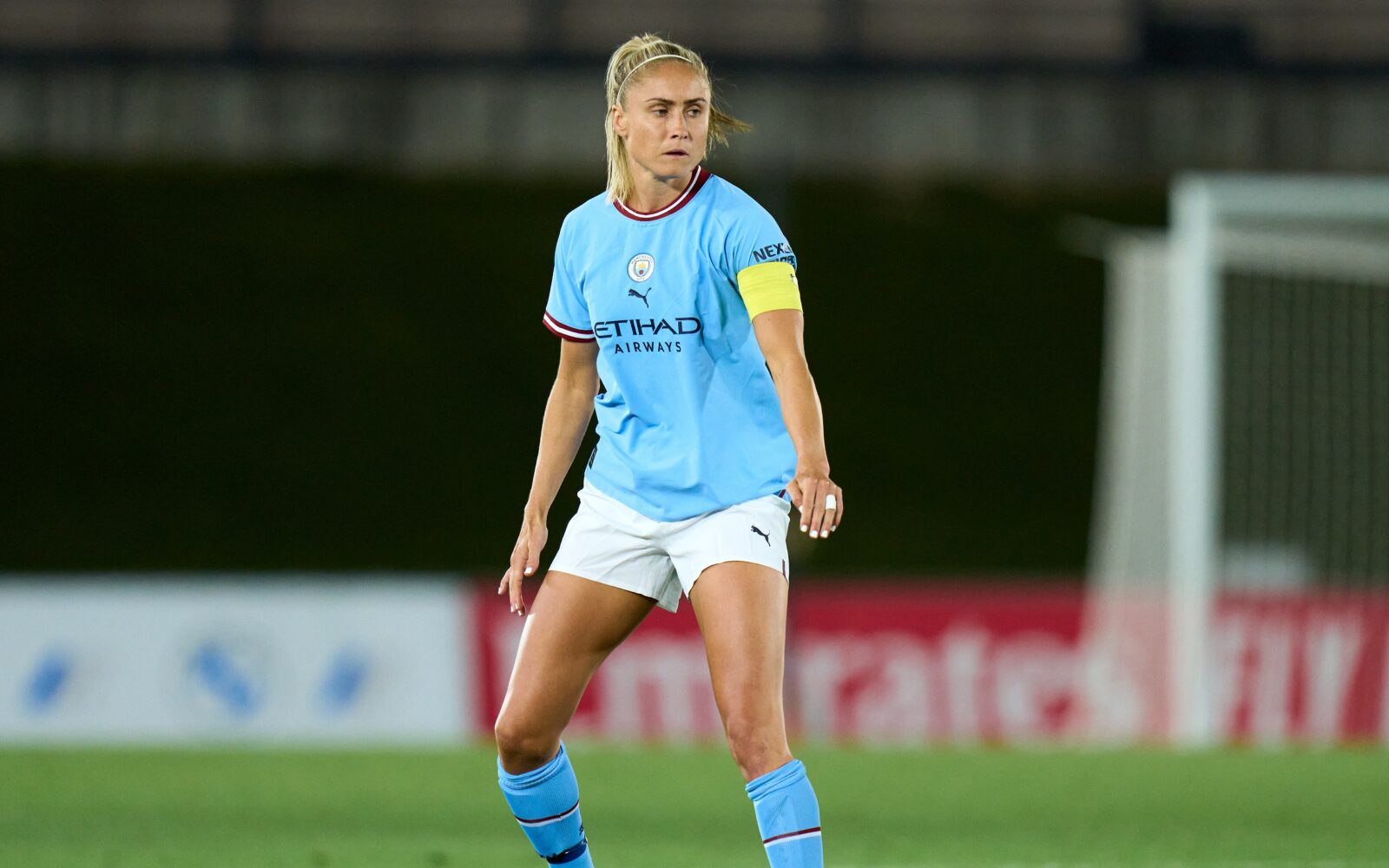 Ahead of the Women's Super League Manchester derby on 11 December, we had the pleasure of speaking to Manchester City captain, Steph Houghton MBE.
The 34-year-old City defender and England international has been a stalwart for the side since 2014 and with the Blues in touching distance of United in the table, manager Gareth Taylor will be looking for a statement performance.
Leading by example, Houghton knows exactly what derby day means for the club and the fans.
Here's what she had to say ahead of the big fixture.
What does the Manchester derby mean to you?
"It means absolutely everything. I think from the moment I stepped into this club, and even prior to joining, I knew the Manchester derby means absolutely everything to the fans.
"For us as players to pull on the shirt, it's not just about the game itself, it's the bragging rights after and just that pride of playing for Manchester and this football club.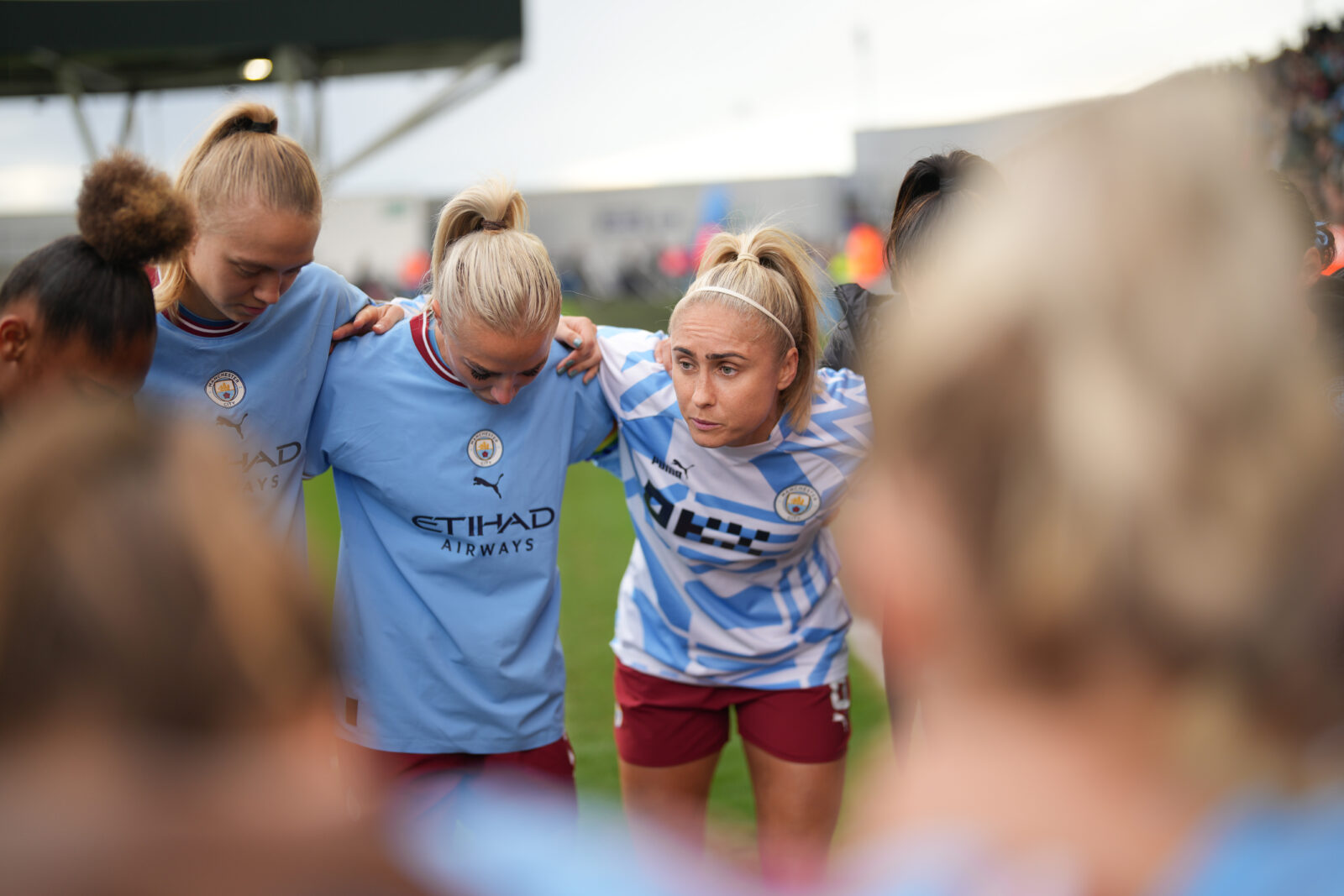 "We know it's going to be an absolutely massive game, the last time we played at the Etihad it was such an amazing occasion. It's only good when you do win, so for us as players it's about taking the atmosphere in and knowing that there are going to be a lot more City fans than there is United.
"Hopefully, put on a great performance, get those three points that we need and Manchester will be blue."
What are your memories of the last derby at the Etihad Stadium in 2019?
"I think for us we obviously knew there were a lot of tickets sold [a WSL record of 31,213, in fact]. We all went over to the stadium a couple of days before to get some familiarity with where we'd be on matchday.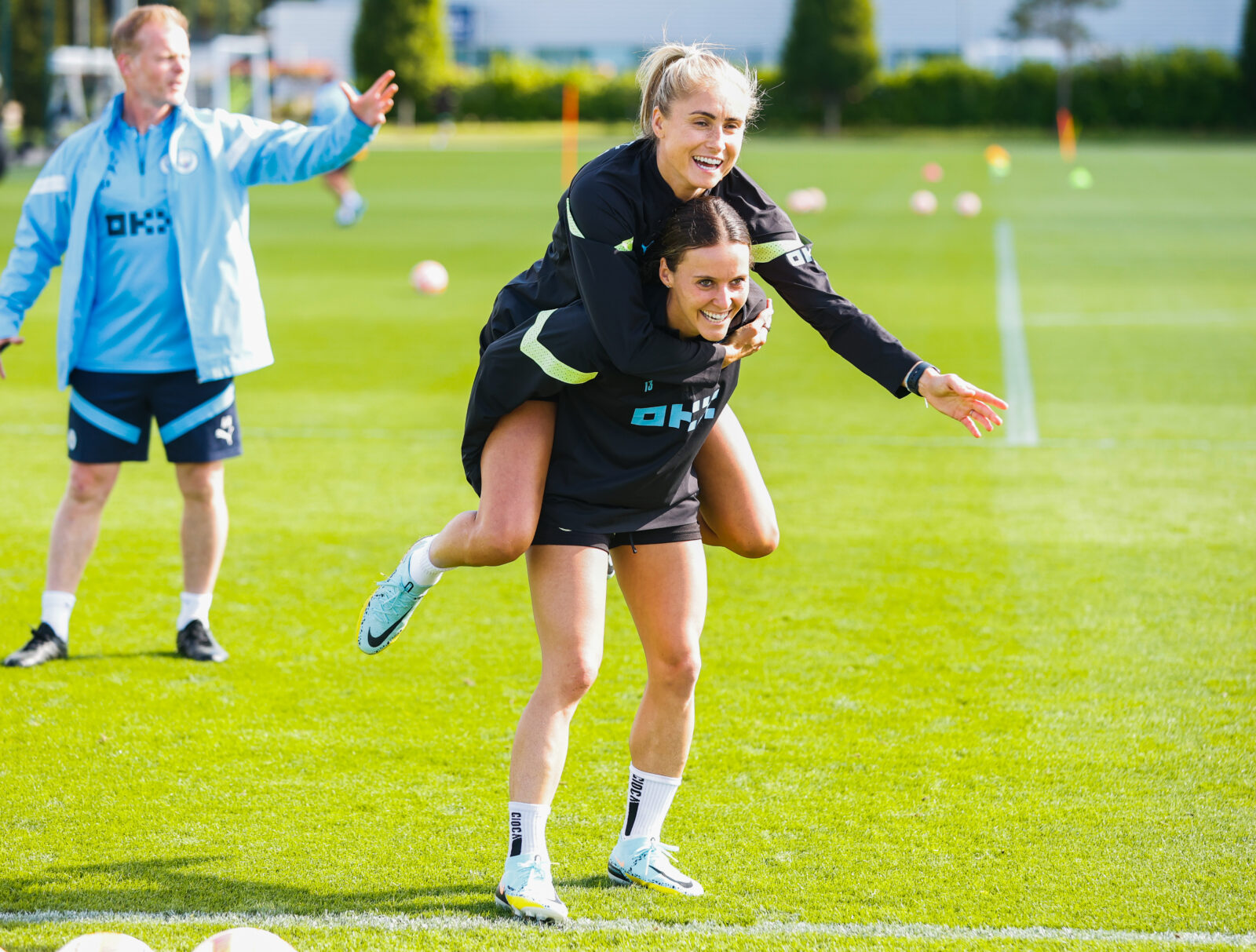 "You then as a player start thinking about what will happen. But then that moment when you're warming up and the crowd are cheering you and shouting your name, and then the moment when Caz Weir scored, I don't think I've ever heard a noise like it.
"I think when you play in those games it's about making the most of it. It's going to be a great occasion, it's been a long time coming since we played at the Etihad so it's just about going and enjoying it and embracing it."
Khadija 'Bunny' Shaw is averaging over a goal a game at the minute, what makes her so special?
"I think for me, in terms of the chances she's getting at the moment, she just seems to be putting every single one away. When you have strikers in that form you just have to keep on giving her the ball because she will create something.
"You saw against Everton it's not just her scoring, she's producing goals for other people as well. In terms of training, to play against her and mark her is so difficult because of that physicality and she's starting to show that on the pitch now.
"It was her first season last year, so it takes a while for people to get used to how we play but come this second season she's started so well and let's hope that continues."
City also have a 100% home record against United. How much do you think that will play into the result?
"Not just against United, our home record is pretty impressive. When we play at the Academy Stadium but especially against United, we want to win so badly, and I think it's finding that balance of wanting to win but also sticking to what we do.
"I think over the previous seasons we've managed to do that and take the occasion out of it and treat it like a normal game. We have to give United respect, at the moment they're in great form so, for us, it's just about concentrating on ourselves and producing a performance we're all going to be proud of."
Read more:
Houghton sounds like she's up for it and we're sure the rest of the City Women's squad are just as ready to claim a derby victory on home turf.
You can grab your tickets for the WSL Manchester derby on 11 December HERE.
For all the latest news, events and goings on in Greater Manchester, subscribe to The Manc newsletter HERE.
Featured Image — Manchester City