Sponsored
The Tommyfield Market traders undercutting the big supermarkets on price for your Christmas dinner
Time, money and faff saved.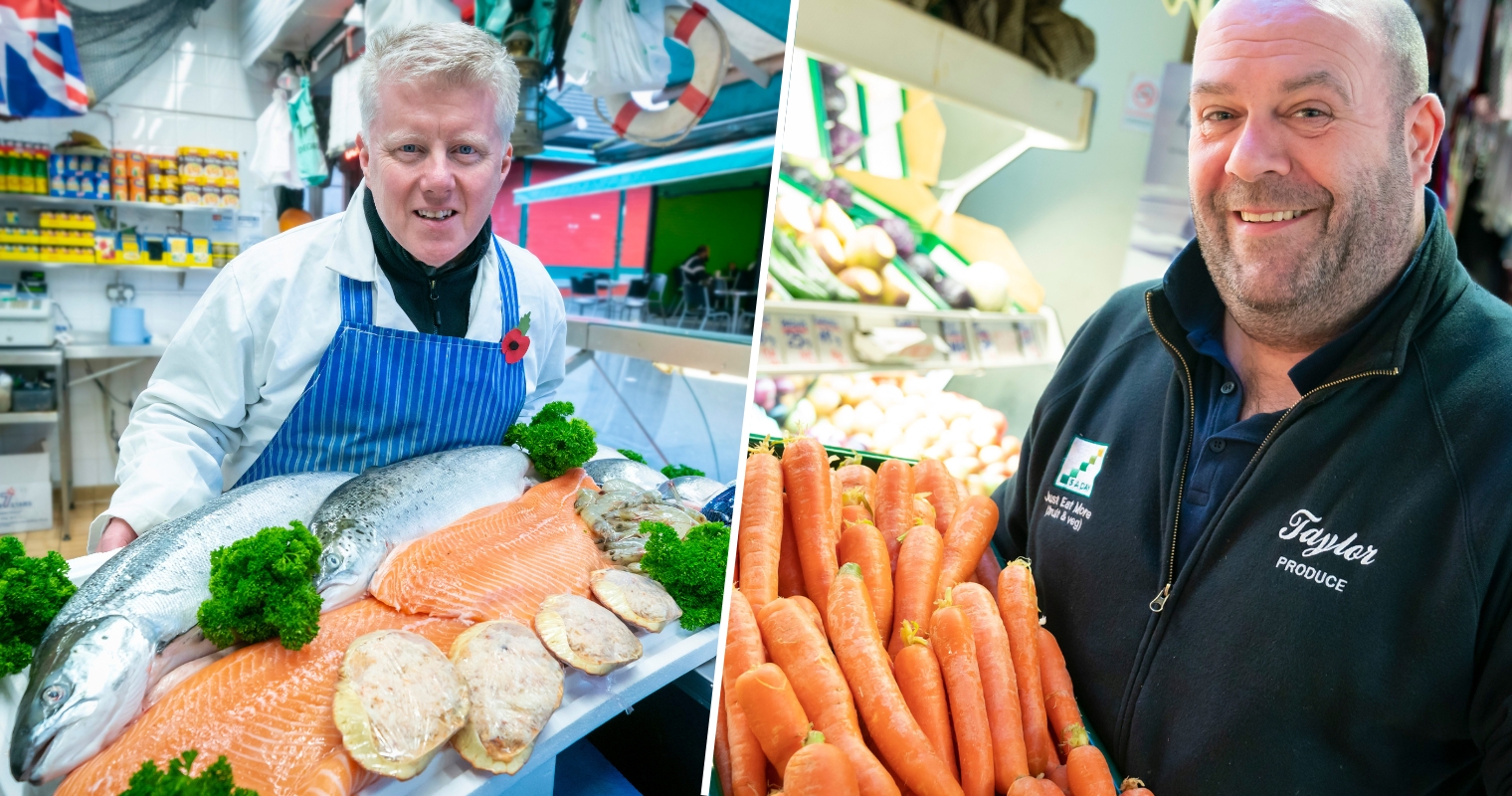 If the thought of doing multiple dashes to the supermarket for all the many trimmings you need for Christmas is bringing you out in a cold sweat, it might be time to look elsewhere.
Shopping locally, and from a marketplace, can save you time and money as well as massively cutting down on your food waste.
And markets in Greater Manchester don't get much better than Tommyfield Market, a historic space right in the heart of Oldham.
The vast number of traders based here can sort you out with everything from your meat to fruit and veg to your smoked salmon for Christmas Day breakfast – and even kit you out with a hamper that takes all the hard work out of the day.
Right in the centre of Tommyfield Market is the aptly-named Meat in the Middle, where a steady stream of customers wait patiently for butcher Nikki Fairchild.
Nikki is on a mission to save people money this Christmas. She says: "Every year we do a capon, which is an extremely large chicken and cheaper than a turkey, saving about a tenner.
"They're very popular with large families because they can feed seven or eight with leftovers."
Nikki has been part of Tommyfield Market since the stall was known as Ashworth's Butchers – there's been a meat trader in this spot since 1974.
"It's just the name that's changed," she says. "We still sell the same good products; we always sell local, English, fresh. And we try to keep the costs down – if it comes to us cheaper, that saving goes to the customer. If we can do a deal, we will do it."
She's also a big believer in the market's commitment to selling products that are not just affordable but good value too.
Nikki says: "[Shopping here] is cheaper than going to the supermarket and you get a lot more for your money – not just meat, but for anything. It's a friendly place and it's reasonable. And there's a really good atmosphere at Christmas, it's bustling."
Next door is Hen House, run by Kelly Bentley, who's already busy taking orders for their cooked Christmas hampers.
Each hamper, priced between £40 and £100 (and feeding between two-four or 10-12 people) features kilos upon kilos of meat, as well as sauces and pigs in blankets.
Kelly says: "We cook them so people don't have to cook themselves – it takes the pressure off Christmas Day cause all you end up doing is staying in the kitchen.
"It gives back family time because some only get Christmas Day off, so you can spend it with your kids and playing with toys, you don't have to worry about the food burning or cooking all night."
Read more
The Hen House started selling its hampers about five years ago and demand has previously caused such 'bedlam' that this year the range has been narrowed down so staff can cope.
Kelly started as a Saturday girl at 14 and worked her way up to manager before buying the business.
She thinks demand will be greater than ever because of the high costs of energy bills.
She says: "[We're] thinking it's going to be busier this year because of the cost of gas and electricity – the thinking being that people not only don't have to make it, they don't have to pay the bill for cooking it too."
So onto the trimmings, and you want to head to Shaz Dar at Taylor Produce.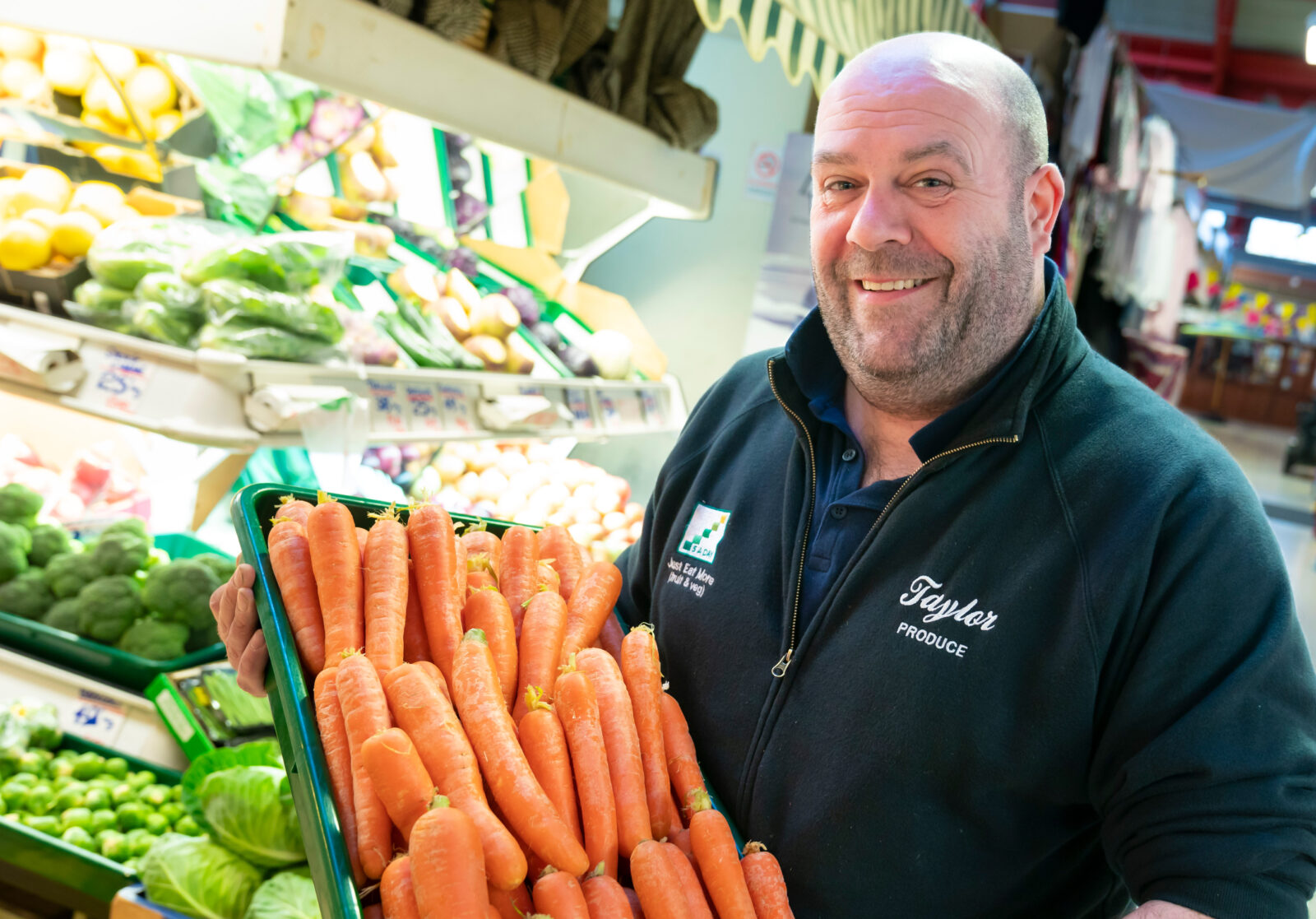 This institution of Tommyfield Market has been selling fruit and veg for 30 years, including all the usual Christmas trimmings – potatoes, parsnips, carrots etc – as well as catering to an array of cultures and celebrations year-round.
Shaz says: "We've got the whole [range] here but Oldham is very multicultural, so we cater to Polish, Pakistani, African [diets] with things like cassava, mooli, yams and chillies."
He thinks people budgeting more tightly this year might benefit from buying their vegetables loose so as not to overspend or waste food.
"At supermarkets everything is pre-packaged and sold in bags. We do loose stuff so you use what you need that day and that really helps customers.
"We have handpicked fresh produce every day and at a reasonable price, we're very competitive and keep our prices as low as possible."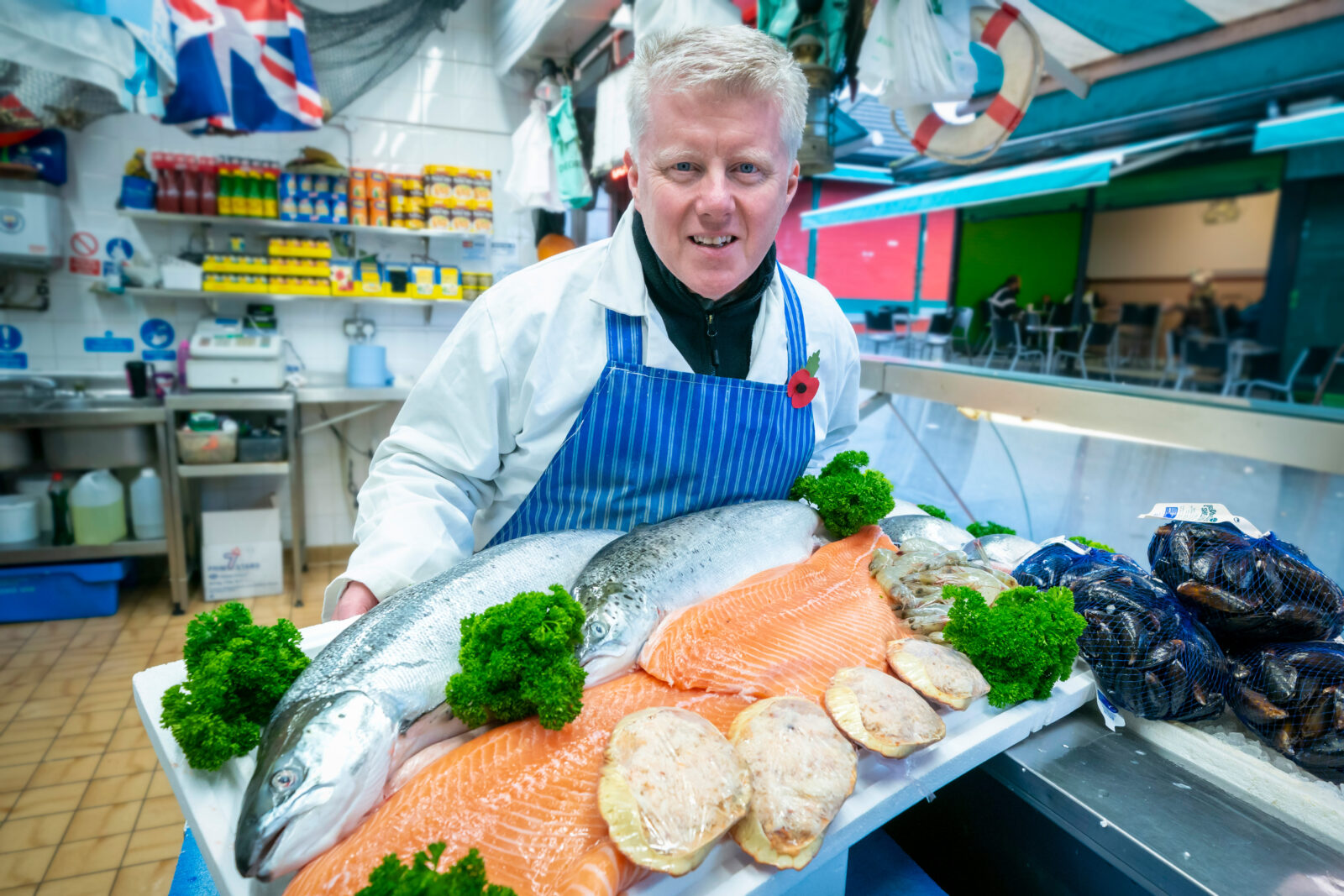 Outside the main hall, Mark Crossley has been selling fish from his unit for 35 years and has seen people experiment with their main courses on 25 December. But he thinks this year might be different, with customers spending more cautiously.
"Over the years customers have looked for an alternative Christmas dinner and fish has become an alternative. We're a diverse town with a widespread customer [base] so families want something else, it's not just about traditional turkey or a sit-down dinner, it might be salmon, or a buffet," he explains.
"But it might be different this year with the cost of living. People are [already] diversifying and having cheaper fish: maybe not salmon, maybe red fish [instead]. Products are dearer than they have been and it's a different time for all of us.
"But in the run-up to Christmas we'll be here for them and we'll have plenty of fish products."
Featured image: Supplied