Sponsored
Yard & Coop has just launched a lip-smacking new menu and it's absolutely banging
We were absolutely stuffed.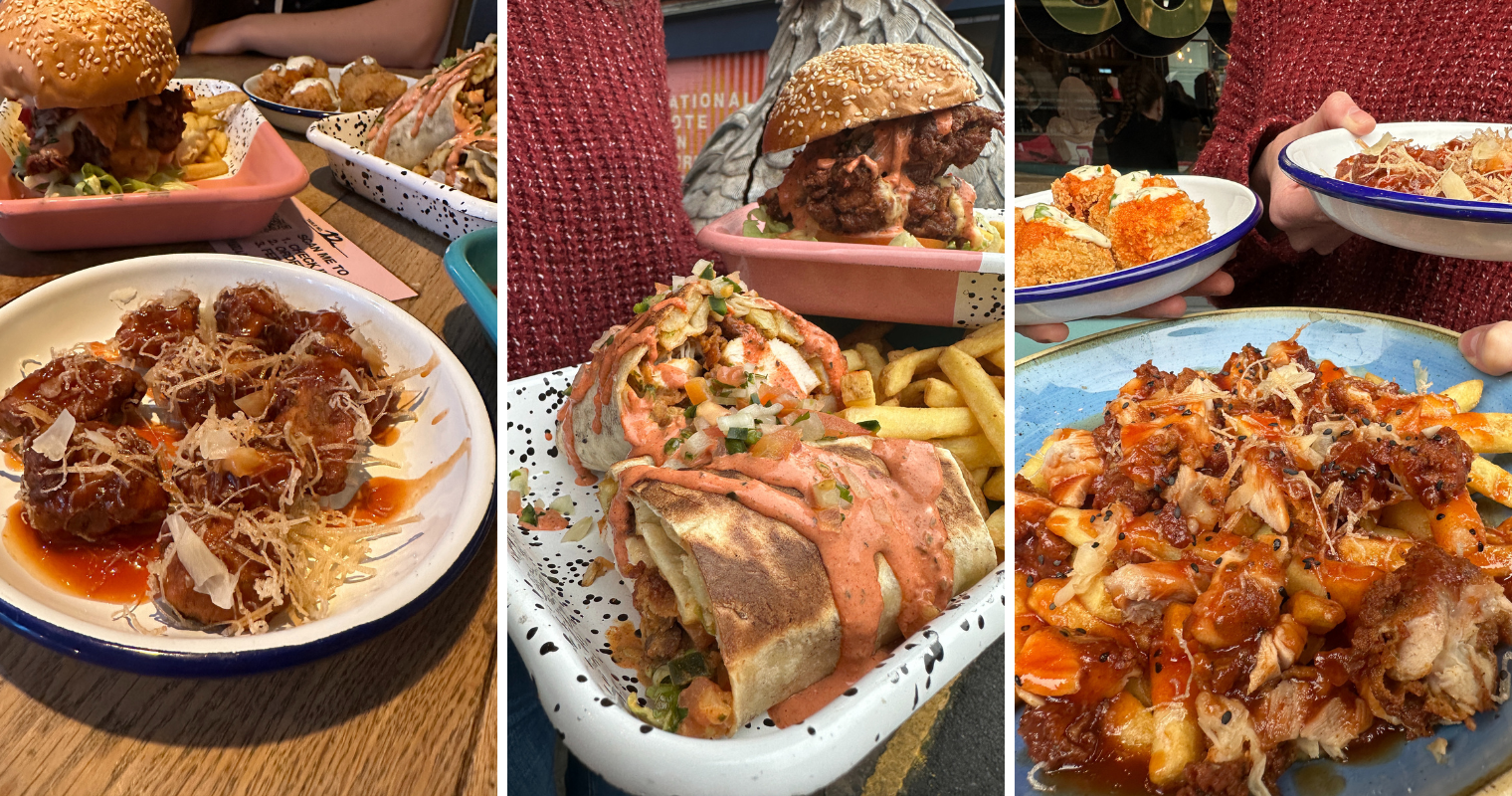 Northern Quarter's red-hot chicken spot continues to go from strength to strength and now Yard & Coop has dropped a new menu and just in time for that final week of half-term.
We don't think we've ever come across a bad dish on Yard & Coop's menu — who doesn't love Massive Cock? (the burger, you cheeky sods) — but after trying these latest offerings we can't wait to go back.
Transitioning out of the Christmas and winter specials, the NQ favourite has bolstered its core menu with some seriously tasty new additions, each inspired by different cultures and parts of the world. We know how well they do fusion here.
Offering up everything from burritos and burgers to a new take on their famous 'Nugz', fries and even a savoury bonbon, this new menu is like a mini trip around the world.
Yard & Coop new dishes
Starting off with a perfect starter or picky side depending on your fancy, the Y&C chefs have rustled up some 'Schweet n' Sour Sticky Nugz' and believe us when we say we were smacking our lips long after we scranned them. The perfect mix of tang and crunch, they were gone before we'd ever blinked.
Just like the nugz, the fries are also undefeated and always perfectly seasoned. However, we were not prepared for their Dirty Schweet n' Sour twist on these, especially given that they weren't just chips with fried chicken and sauce chucked on: they were waffle fries with pickled ginger sprinkles. Oh my days. Game-changer.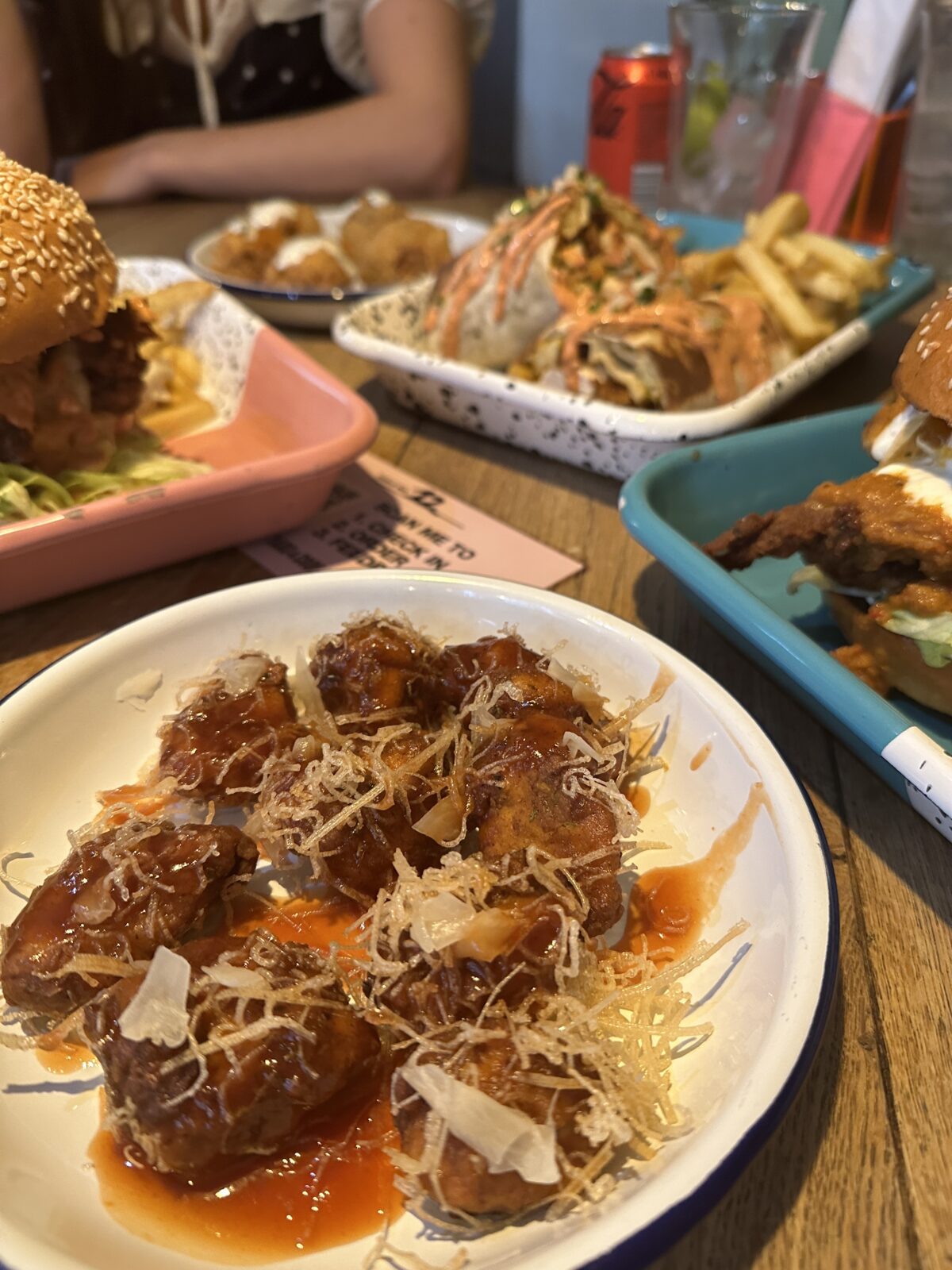 It's a good job there was plenty of us to spread the carbs out because we came next was so good that we were fighting over who got the last bite. We give you the Messi Burger: "the Argentinian legend in a burger". Leo would be honoured. Buttermilk fried chicken thigh with fresh zesty Chimichurri, best-pulled beef, creamy Southwest sauce, cheese, lettuce and tomato in a buttery brioche bun. Nom.
It didn't stop there either. We were pretty blown away by the flavours on the Amara Burger, created using their own blend of Ethiopian spices and 'Mitmita' sauce, as well as Plantain crisps, yoghurt dressing and apricot chutney, all sandwiched between the same delicious bun.
It was unreal and just the right level of heat.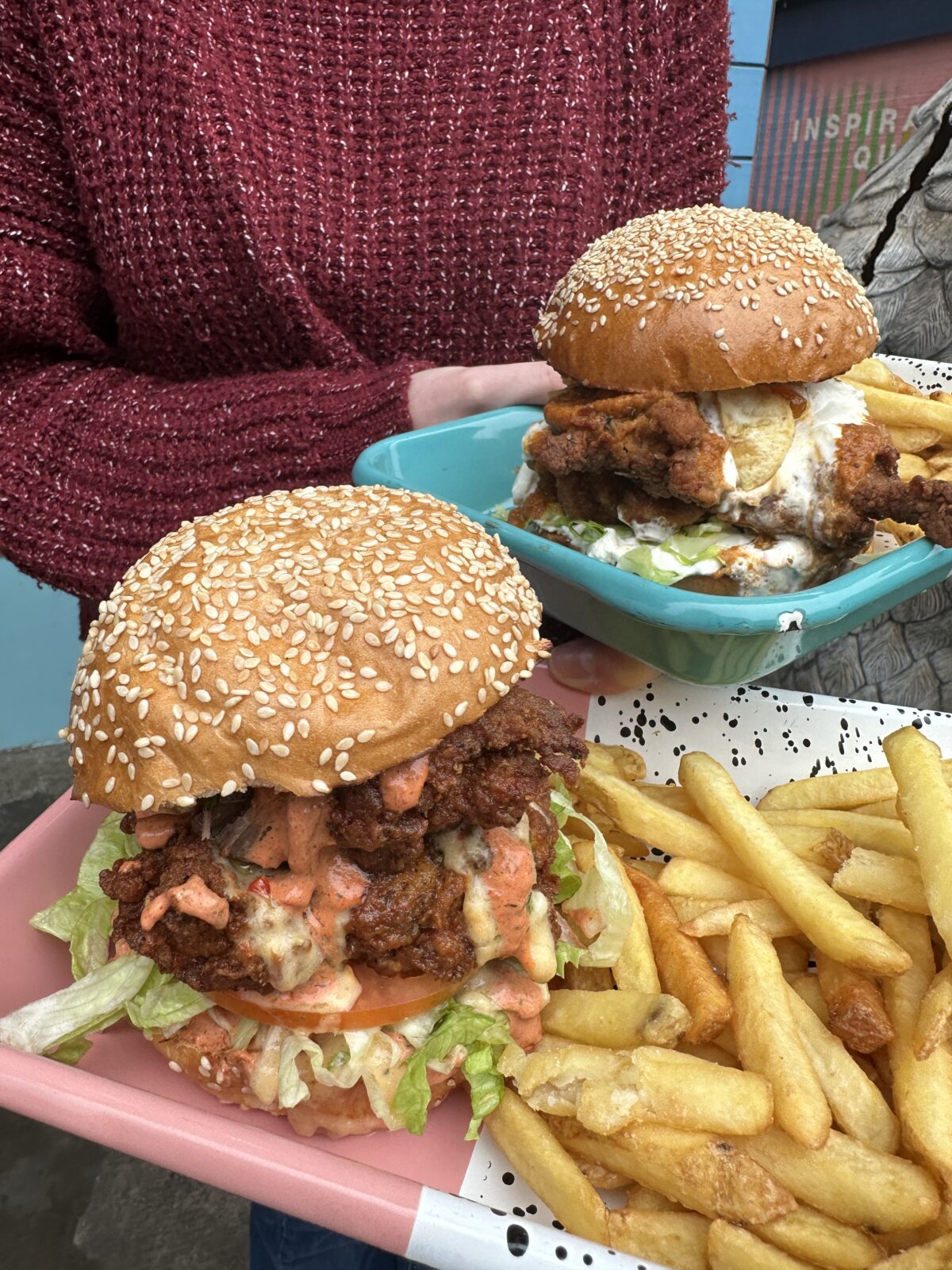 At this point, some of us were nearly tapping out but we still had a jam-packed Cali Burrito to tend with and were so glad we powered through. Buttermilk fried chicken tenders, zesty pico de gallo, fries and lettuce all folded into one massive soft tortilla and drizzled in that same Southwest sauce.
Damn.
Last but by no means least, we crawled out of our food coma and across the finish line with Yard & Coop's new savoury 'Buff Bon Bons' which were, essentially, little balls of pulled chicken joy tossed in their homemade buffalo sauce, smooshed together and fried in crispy Panko. Again, with more Ranch.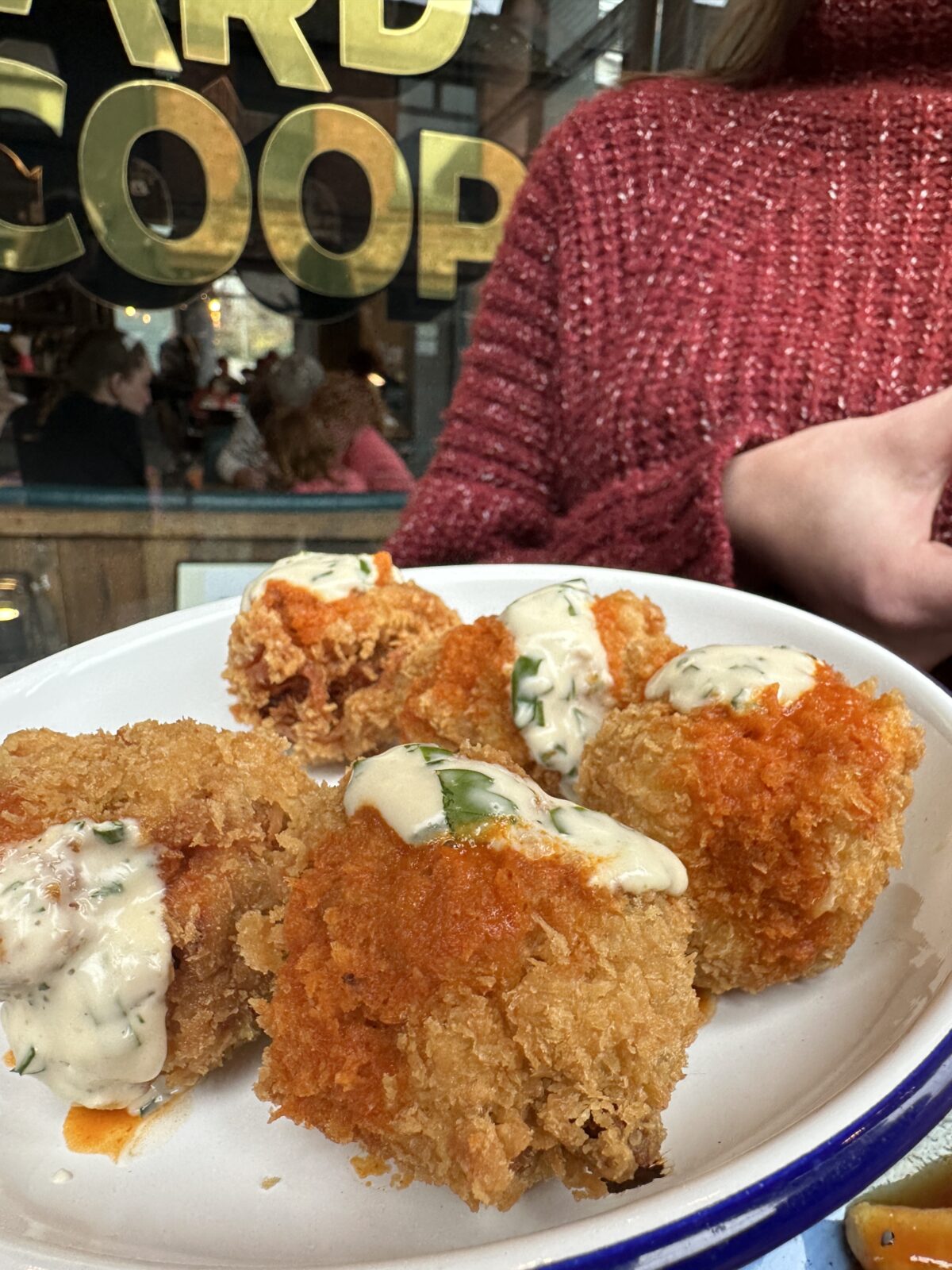 Read more:
Again, Yard & Coop never disappoints and this new menu was absolutely quality, though you might like you need to be rolled out of the door if you eat as much as we did.
You can try all of these dishes as well as the rest of their tries and true fried chicken recipes from Monday, 20 February onwards.
We hope you and your food baby enjoy the nap that will inevitably follow.
For all the latest news, events and goings on in Greater Manchester, subscribe to The Manc newsletter HERE.
Featured Image — The Manc Group