Sport
Ben Foster reveals he's being paid 'literally peanuts' to play for Wrexham AFC
Those YouTube views are about to shoot up, whether Rob and Ryan show their face or not.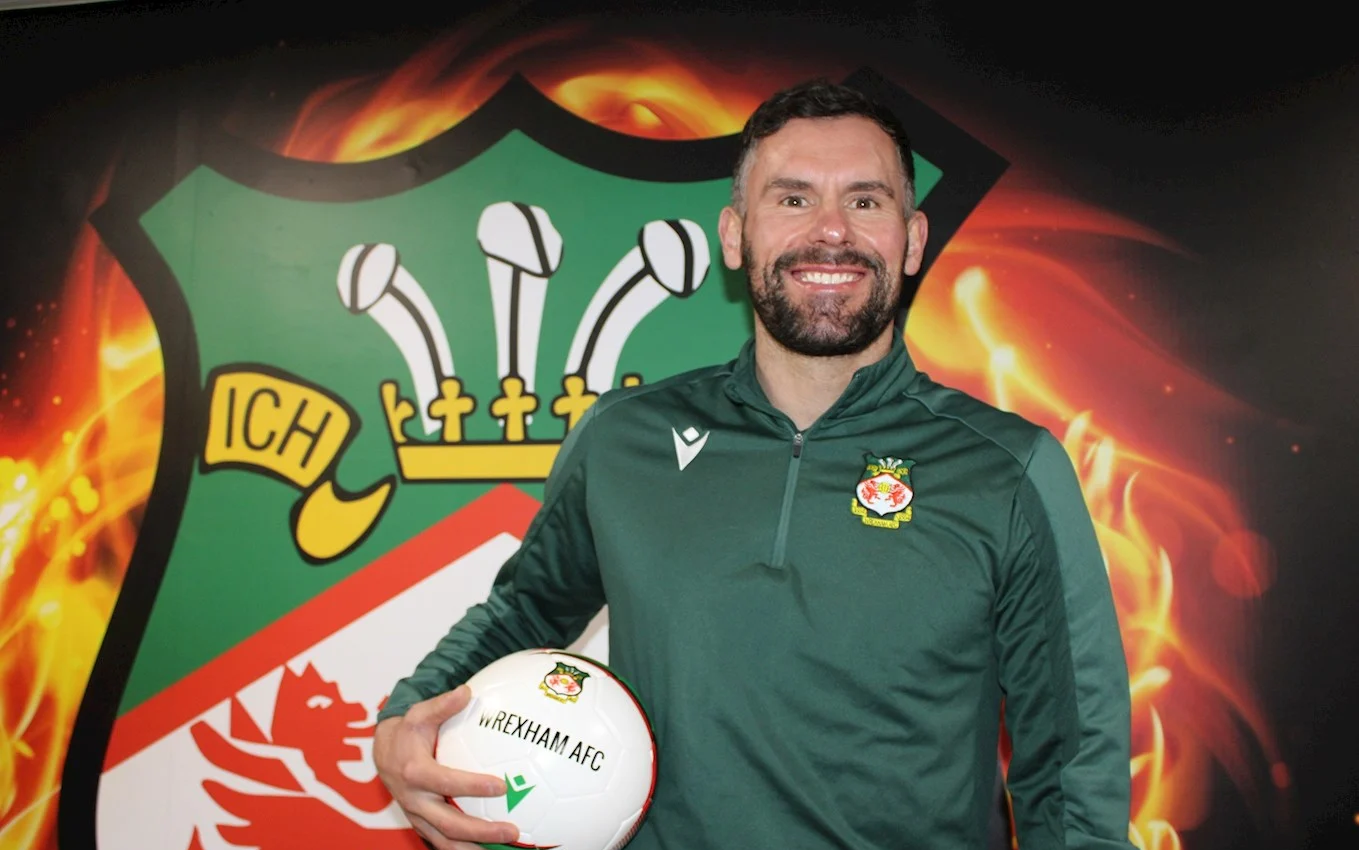 We refuse to believe any UK football fan didn't let out a little smile upon hearing the news that Ben Foster came out of retirement to re-sign for Wrexham AFC nearly 20 years on from his first spell.
The 39-year-old goalkeeper called time on his playing days at the end of last season after slowly moving towards becoming a squad player-come-YouTuber over the past few years and having already enjoyed a long and successful career.
However, following a nudge from the coach and celebrity owners Ryan Reynolds and Rob McElhenney, he was convinced to lace up his boots once more and the former United, Stoke, West Brom and Watford man will now be playing between the sticks at the Racecourse Ground until the end of the season.
To make things even more wholesome, the Premier League veteran has confessed that transfer talks didn't last long, confessing on his YouTube and Spotify show, the Fozcast: "To be honest, the negotiations took about five minutes", adding that he's been paid "literally peanuts".
Nevertheless, Foster admitted that he doesn't need much money after such a great career up and down the football pyramid and while "things changed a lot since [he] was last here", he said, "it's nice to be back" and labelled manager Phil Parkinson "top class".
Parkinson, an EFL journeyman himself, had similarly complimentary words for the seasoned keeper, stating: "We're delighted to welcome Ben to the club. With Rob Lainton getting injured at the weekend, it was important we had all bases covered going into the last part of the season, which this signing ensures."
The ex-England international first played for Wrexham back in 2005 when he was loaned out by Stoke City and went on to win the EFL Trophy — his first-ever piece of silverware. Now he's back to help them finally get out of the National League (currently three points clear at the top with a game in hand).
As for his expectations for the season, he said the goal is simple: "getting the team over the line and getting them promoted", adding "I'm a very low-maintenance player. Just wheel me out, I'll do a job." Now that's the kind of attitude we can get behind.
Read more:
Speaking to talkSPORT after the sudden move, he revealed that the whole deal felt just as out of the blue for him too, detailing how he got a call from the manager after a bike ride one day and, before he knew it, he'd given them the thumbs up.
Shedding some light on his discussions with the Hollywood owners, he said that Reynolds "actually slid into [his] DMs" once the agreement had been confirmed, joking: "I'm buzzing I've got Ryan Reynolds in there, I ain't even replied to him! I'll leave him hanging for a bit!"
He went on to admit that he actually approached him first, messaging, "I used to play for Wrexham and if you're ever available for a podcast I'd love you to come." Thankfully, he finally responded, saying: "Mate, sorry I didn't reply. I'll definitely do the podcast with you, thank you for signing."
That Deadpool episode is going to be a great watch… You can see him talking about the surprise transfer in full on his YouTube channel down below:
For all the latest news, events and goings on in Greater Manchester, subscribe to The Manc newsletter HERE.
Featured Image — Wrexham AFC/Ben Foster/talkSPORT (via YouTube)