Sport
David Beckham and Sir Alex Ferguson shed further light on the infamous 'flying boot' incident in new Netflix documentary
Ironically, it was 'The Baby-Faced Assassin's boot that nearly took out Becks' eye.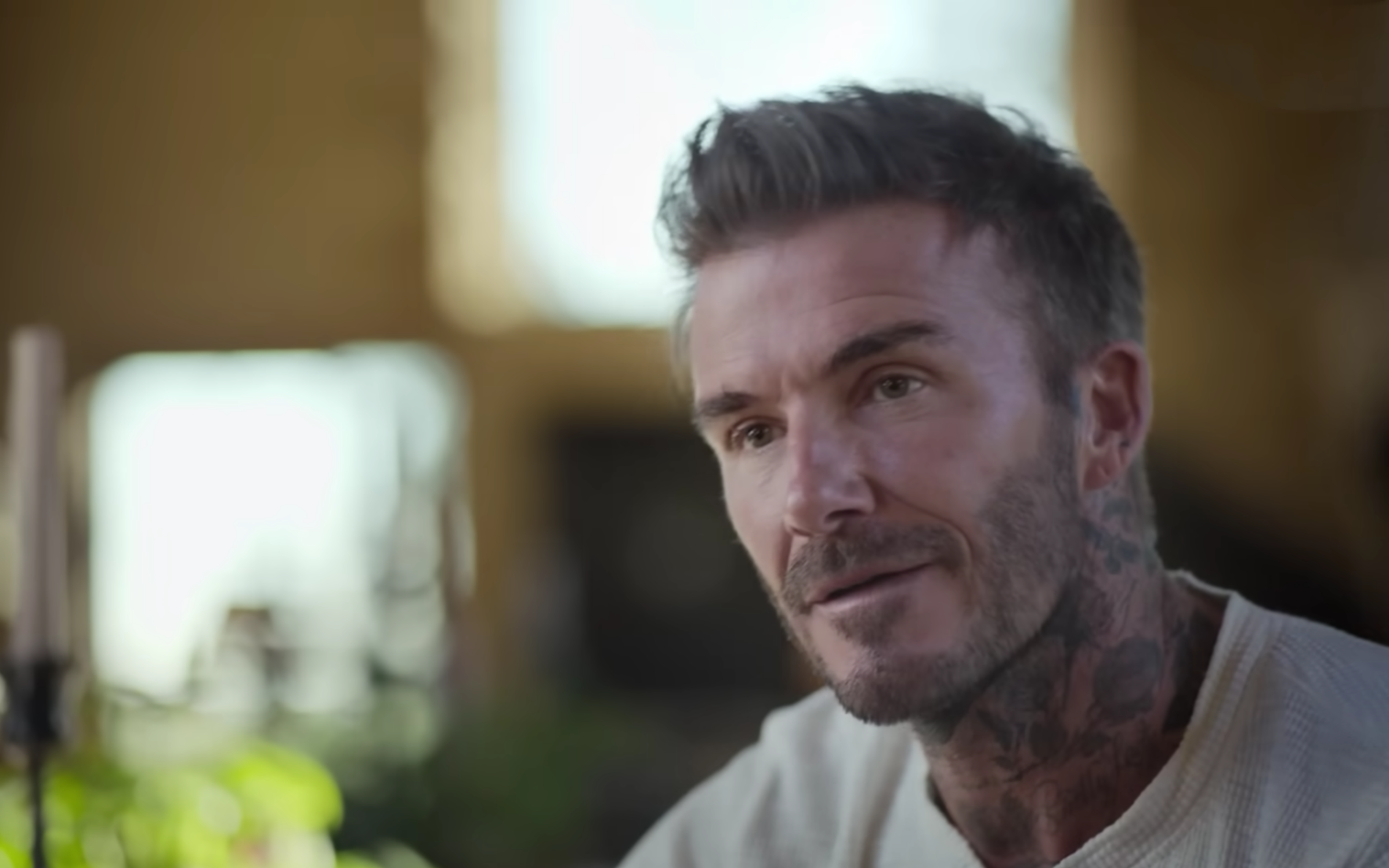 David Beckham, Sir Alex Ferguson and a number of other Manchester United legends have shed further light on the infamous 'flying boot' incident, often referred to as 'Bootgate', in the former footballers' new self-titled Netflix documentary.
If you were a football fan in the early to mid-2000s, it didn't matter whether you were a Man United fan or not: pretty much everyone and their nan heard about the time Sir Alex allegedly launched a boot at David Beckham's head during an argument in the dressing room at half-time.
Although it was initially reported that the manager threw the boot at him intentionally by the tabloids back of the day, the story continued to change over the years and the consensus eventually landed on the truth being that a frustrated kick of a stray boot accidentally hit the midfielder just above the eye.
The then 28-year-old was then pictured with a gash above his eye and ended up needing stitches. While the pair of them have talked about it independently in the past, Becks, Fergie and a number of ex-United stars who were present at the time have now gone into more detail on exactly how it went down.
As the United, Real Madrid and England legend goes on to recount the altercation as he remembers it: "We lost against Arsenal; we walked in the changing room and the boss is fuming, I can see by his face".
Being asked to recreate the face Ferguson used to make before one of his trademark and much-feared 'hair-dryer' rants, the 48-year-old tells interviewer and the documentary's director, Fisher Stevens, that it's simply an expression that no one can even come close to imitating.
Roping in old United kitman Albert Morgan and former teammate turned head coach himself, Ole Gunnar Solskjær, everyone gives their version of events, detailing how both Beckham and Ferguson were going back at forth at each other, exchanging expletives after the player disagreed with his manager's criticism.
After Gary Neville jokes that everyone who played under 'the gaffer' "told him to f*** once" but that they never did it again, they then explain how the manager kicked a pile of clothes on the floor and, in a freak accident, it turned out Solskjær's boot was amongst them and it ultimately struck Beckham in the face.
Read more:
As the clip teases, Beckham claims that tensions flared up even more after he drew blood and he even ended up having to be held back by his teammates
Admitting himself that it was a complete fluke and unintentional — Morgan quipping that "he couldn't do it again if he tried" — Ferguson owned up to the accidental assault but has never backed down on being in the right in that argument.
In fact, despite the footballing icon's protests, the legendary United manager goes on to insist throughout the show that "David changed" after he became a celebrity, with the Netflix documentary doing a deep dive on everything meeting Victoria, his alleged affair with Rebecca Loos and more.
Another relatable married couple moment which viewers have been enjoying is how quick he was to call out the former Spice Girl on her fairly comfortable upbringing in comparison to his own. She was called 'Posh', after all.
For all the latest news, events and goings on in Greater Manchester, subscribe to The Manc newsletter HERE.
Featured Image — Netflix