Sport
Boxers give their Jake Paul vs Tommy Fury predictions
Both men seem to have a lot of confidence in their corners.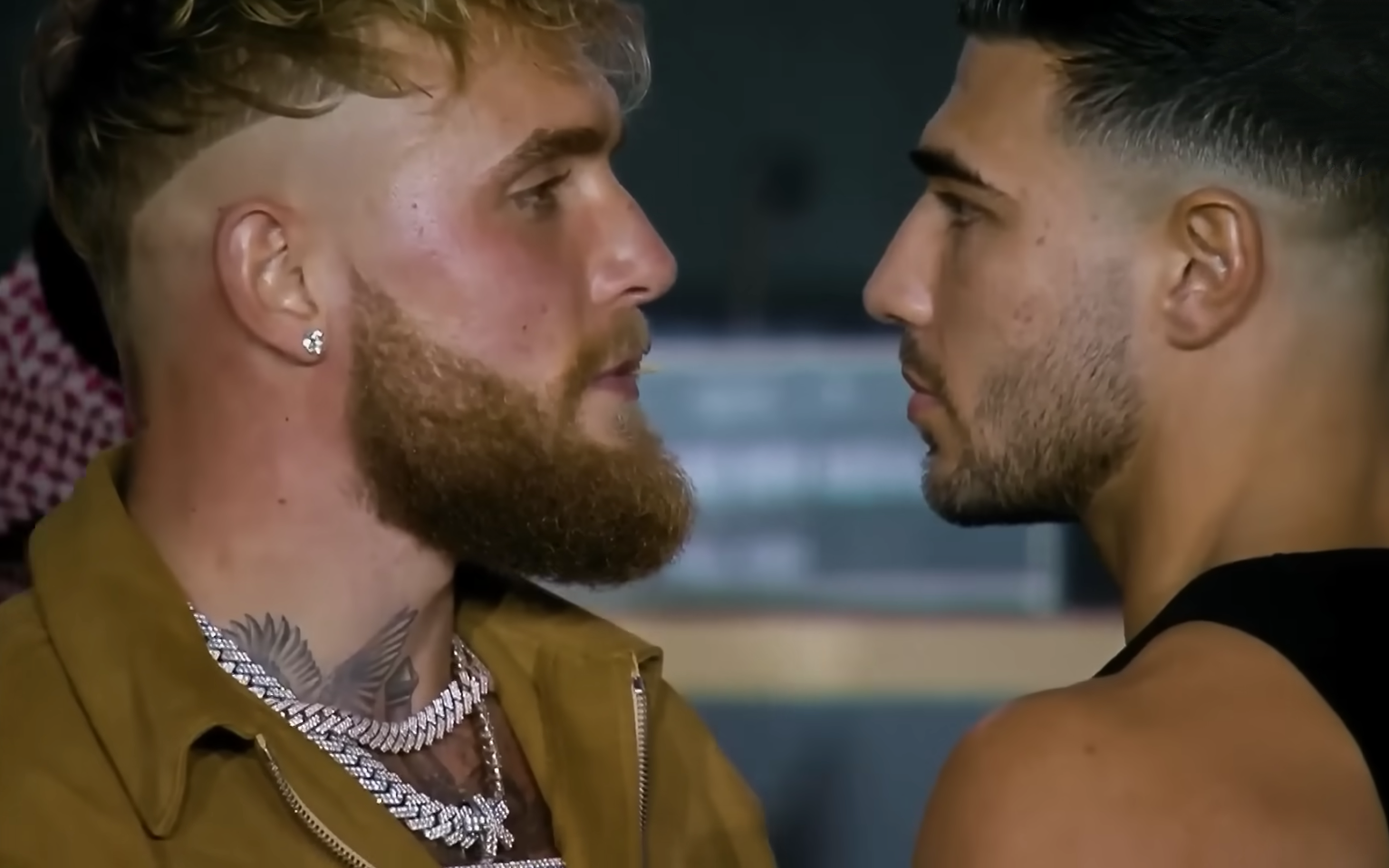 Jake Paul and Tommy Fury's highly-anticipated bout finally arrives this Sunday, 26 February and not only are fights fans and sceptics alike eager to see what happens, but some of boxing's biggest names are getting their predictions in.
The influencer turned pro boxer and younger Fury brother have both talked a big game ahead of the fight, the build-up to which feels like it has been dragged out significantly as a result of multiple cancellations and rearrangements thanks to last-minute injuries, visa issues and so on.
However, the pair have now reached the point of no return and having had the official face-off, the boxing world is now left to decide whose going to win. Unsurprisingly, Tommy's big brother Tyson is backing family but did finally concede that Jake can, indeed, fight.
Nevertheless, the 'Gypsy King' still believes "100% Tommy is going to win" and even believes it'll be a knockout victory.
Although it's clear there is now an acceptance among the Fury camp that the younger Paul brother can and has been fighting professionally for some time now, Tyson did caveat: "I don't think he can beat a Fury, no".
He also went on to say he is "very proud" of his brother for putting on a proper main event like this, adding that "he has always believed in himself", even when he was a little kid. As for the other Tyson present for the fight in Saudi Arabia, 'Iron Mike' had a different take on who he thinks is going to edge it.
As a true boxing legend and global sporting icon, many might have assumed that Mike Tyson would pretty resistant to the rising celebrity and influencer advent within the discipline, but having proved himself to be taking this thing seriously after six straight wins, he's clearly convinced 'Kid Dynamite'.
The 56-year-old admitted that while he hasn't seen Tommy Fury fight before, he said: "I don't think he'll be able to beat Jake Paul". He also believes the 26-year-old is only getting "better and better as he fights", insisting that "someone's getting knocked out… someones 0 has got to go".
On the other hand, while both fighters are currently undefeated in their fledgling careers — Fury boasting just two more wins than Paul — and Tyson believes that he is "the biggest name in boxing right now besides the heavyweights", the likes of Derek Chisora can't seem to decide what the fight means.
Despite initially telling IFL TV that he believes Paul will "get knocked out… along as he's getting paid" (a suspicion many have levelled given all of the hype thus far), Chisora has most recently named the American as the favourite but still feels all the posturing might be his downfall.
Speaking to the Mirror, he said: "all the odds are favouring Jake and everything, all the fans are saying 'Jake, Jake, Jake'. But I've got a feeling that Jake might get stopped by Tommy, but if that happens then 'oh wow'."
Moreover, it seems he is more concerned with what a victory for Paul would mean for boxing at large after the WBC said he would gain a ranking if he beats Fury. Chisora noted that "it's hard enough for real athletes, real boxers to gain those rankings" and the rules shouldn't be bent for the sake of money.
Read more:
These are just a few of the boxers who have given their Paul vs Fury predictions and, aside from the result, it seems so many both within the industry and beyond can't decide whether it's good for the sport or not.
What do you think and who do you think is going to take the W on Sunday?
You can watch the highlights from the final pre-match press conference and a rather fiery face-off down below:
For all the latest news, events and goings on in Greater Manchester, subscribe to The Manc newsletter HERE.
Featured Image — BT Sport/Boxing Social (via Twitter)/Jake Paul (via IG)