Sport
Cristiano Ronaldo 'agrees personal terms with Manchester City'
Ronaldo's agent Jorge Mendes is currently negotiating the Portugal captain's exit from Juventus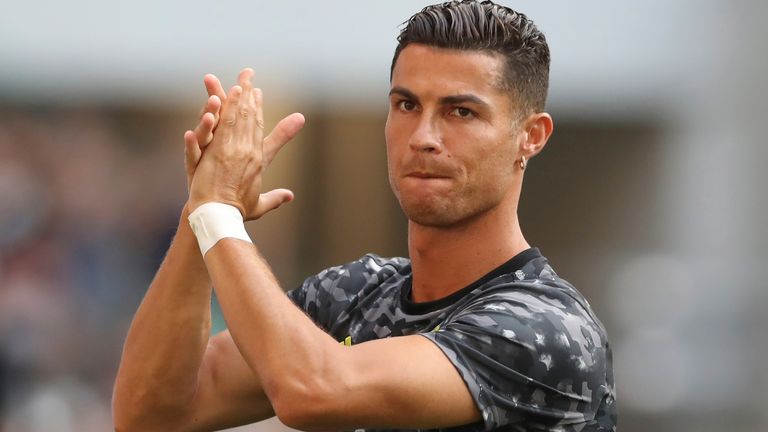 In news that will divide a city like nothing else before it, it has been reported that Cristiano Ronaldo has agreed personal terms with Manchester City.
The former Manchester United legend is said to be on the verge of a sensational move to the blue side of Manchester, according to the Independent's Chief Football Writer, Miguel Delaney.
The Portuguese winger, 36, has already spoken on the phone with Man City boss Pep Guardiola and it is understood that he will receive a salary of over £250,000 a week.
Ronaldo's agent Jorge Mendes is currently negotiating the Portugal captain's exit from Juventus, who are eager to offload him in order to use revenue from his sale to begin a rebuild at the club.
Rumours are that City do not want to pay Juve's desired £25 million fee and there is still a hell of a long way to go if this deal was to go through.
Ronaldo's agent also investigated Paris Saint-Germain as another possible destination, with Ronaldo interested in forming what would have been a sensational partnership with Lionel Messi, but the French juggernauts were unwilling to go forward on it.
With the likelihood that Pep will leave City in the next couple of years, this would be a prime opportunity to secure a world class striker and lift the Champions League trophy with the Etihad side before departing – and with Ronaldo's hunger to do the same thing and bag another Ballon d'Or in the process, this deal seems all the more likely.
However, Wayne Rooney is not convinced that former team-mate Cristiano Ronaldo will join Manchester City ahead of the transfer window closing.
Rooney told Sky Sports: "I don't know what to make of it, to be honest. If you are asking me 'do I think it's possible?' I would have major doubts that it is a possibility.
"Cristiano has got a great legacy at Manchester United and I don't think he would go somewhere for financial reasons.
"So I would be a bit unsure if that is going to happen. I think there is more chance of it being PSG if he is to leave Juventus. But, on the other hand, it is football, anything can happen.
"It has happened before with big players and legends from Manchester United, in terms of Peter Schmeichel, who went to City. Andy Cole went to City. Mark Hughes managed City.
"It has happened before, but I think someone of Cristiano's stature…. I can't see it happening."