Sport
Erling Haaland's agent says he is now worth 'at least €1 billion'
Hyperbole or not, the money in football is already silly enough.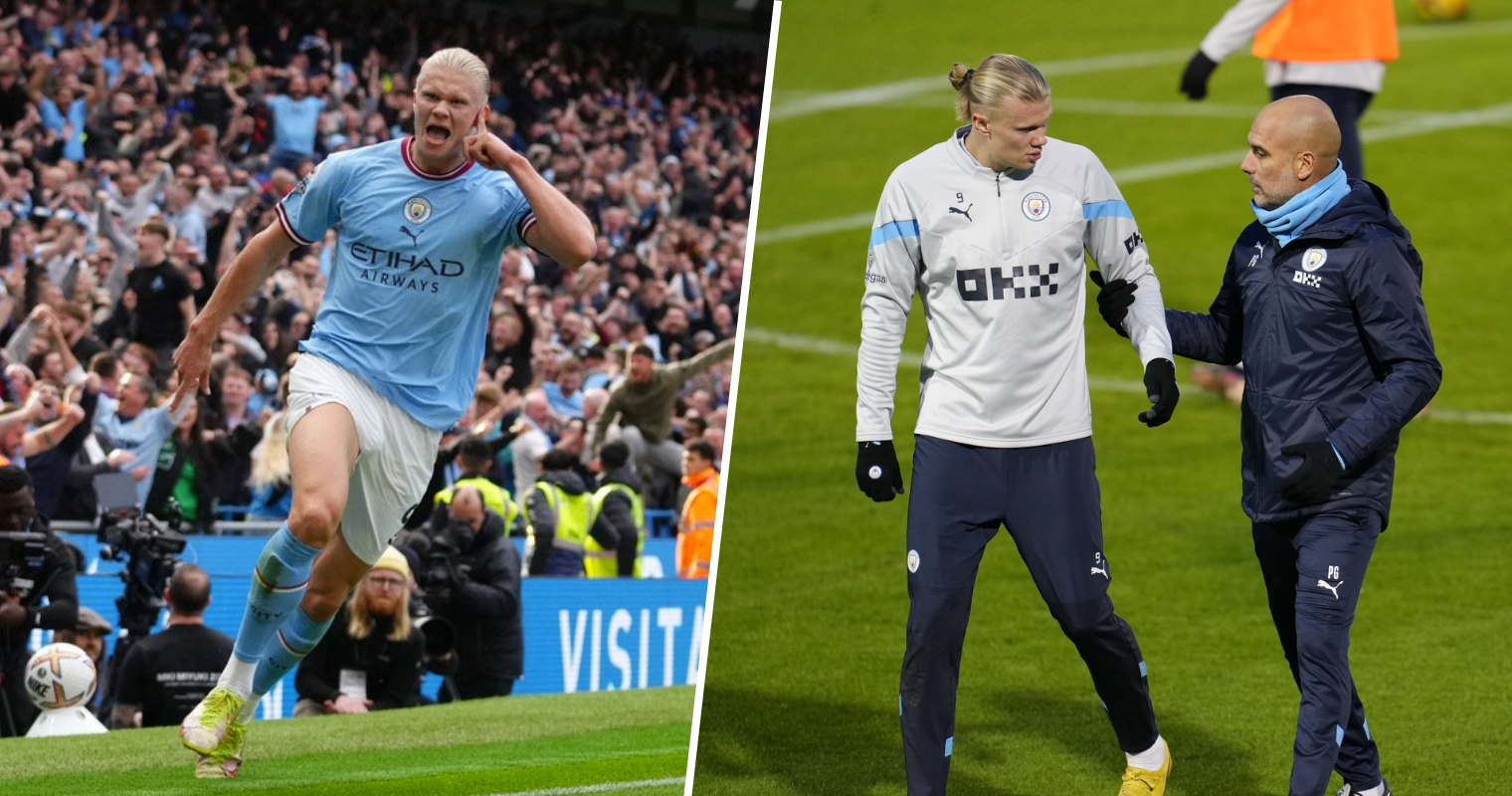 Erling Haaland's agent has said that his star client is now the most valuable player in the world, stating that he is now worth a whopping €1 billion.
The transfer window slammed shut on 31 January and, obviously, there was no chance of Haaland leaving the Etihad, but the 22-year-old superstar's agent has still been talking about her client and what she deems to be his current market value.
Speaking in an exclusive interview with sporting outlet AS, Brazilian agent Rafaela Pimenta was talking about how she took over managing the City striker as a client after former representative and renowned football agent, Mino Raiola, passed away in April of 2022.
Discussing everything from the power balance between player and agent to Haaland's personality and how social media can help be a gift or a curse, the 50-year-old was eventually asked how much she thinks he is worth today. She already had the extraordinary figure in her head back in October.
Safe to say she thinks very highly of him.
Doubling down on the statement on Wednesday, 1 February, she told AS' Marco Ruiz: "For me, Haaland is worth 1,000 million [roughly £895 million]. Maybe nobody is going to pay that, but it is the potential that he has when he arrives at a club."
Contextualising the number, she noted that Paul Pogba was valued at "£80 million and everyone said… It's incredible! Today many are worth it. The top is at Neymar's €222m… The numbers change."
Pimenta worked alongside Raiola for more than 20 years, helping engineer deals like Pogba's return to Manchester United for a then-world record fee. She has since inherited his football agency empire, representing the likes of Pogba, Zlatan Ibrahimovic, Erling Haaland and more.
She went on to insist that with a player like Haaland, you're not just getting his performances on the pitch: you're paying for the full package and that's why she feels he should be valued so highly.
"With him comes fans, goals, sports results, professionalism, digital content, notoriety, sponsors… If you put all this together, his value is an aggregate of many things. But the price of a footballer is actually set by a club."
She went on to admit that while she believes "nobody is going to pay 700 million for a player", she stands behind her statement that "the value Erling adds when he arrives at a club is immense, at least 1,000 million."
Haaland is already said to be on nearly £900k a week thanks to his current deal — we don't even want to think of what his compensation would look like if the numbers ever get that ridiculous.
Read more:
With City's number nine on course to break all manner of records, especially with those in blue around him giving him plenty of service and a platform to shine even brighter on the world stage, we really couldn't put a number on how much Haaland is worth… but a billion!?
Elsewhere in the interview, Pimenta refused to confirm whether her client has a release clause in his contract, simply replying: "I'm not saying anything." This comes after manager Pep Guardiola insisted no such clause exists at present.
She was also probed as to whether she expects Haaland to play in Spain one day, with Real Madrid mentioned specifically; all she would say is that "today he is very happy at City. Tomorrow, we'll have to think about it".
How long do you see Erling Haaland staying at City for?
For all the latest news, events and goings on in Greater Manchester, subscribe to The Manc newsletter HERE.
Featured Image — Erling Haaland (via Twitter)/Rafaela Pimenta (via Instagram)