Sport
Erling Haaland serves up his own food yet again as he hops in an ice cream van to make a Mr Whippy
If somehow football ever goes down the pan, he's always got a career as an ice cream man.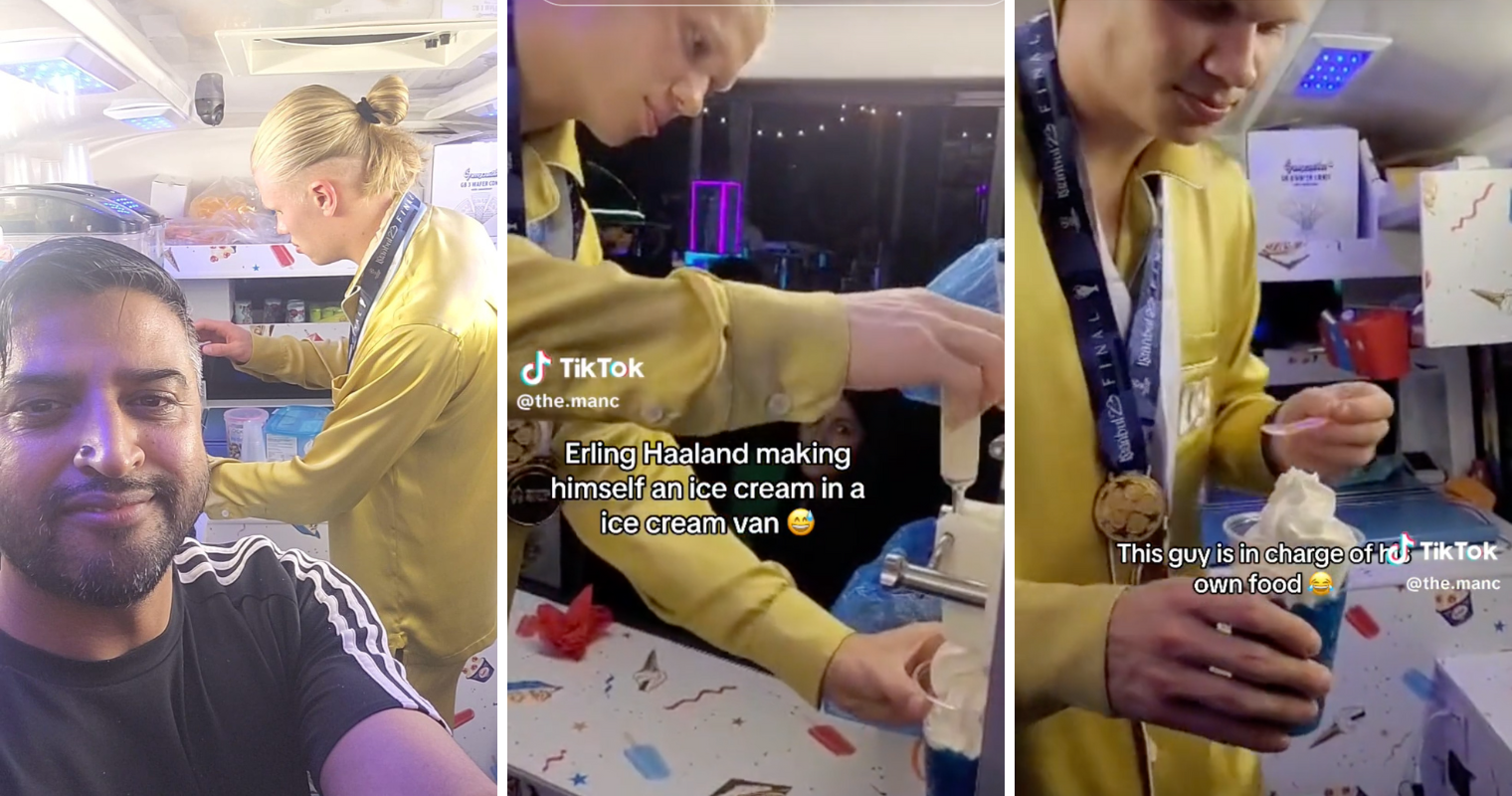 If this season has taught us anything it's that Erling Haaland does precisely whatever the hell he wants, including going jumping inside an ice cream van and making his own Mr Whippy.
Why is it that everything this man seems to do is just funny?
That's right, barely hours after celebrating Manchester City's treble with an open-top bus parade, Haaland and the rest of the team headed over to Depot Mayfield to keep the party going into the early hours, where there was even an ice cream waiting for them.
So, naturally, the tremendous Norwegian meatshield decided not simply to treat himself to a cheeky little dessert but make it himself, taking charge of the Mr Whippy machine to serve up his own ice cream.
Read more:
In gold pyjamas and still wearing his Premier League, FA Cup and Champions League medals, no less, because why not?
The more you try and understand Haaland the less you know; he's an enigma that does what he wants and that's just the way we like it.
This isn't the first time he's been spotted swanning his way into the areas only staff are supposed to be, of course — it's not even the first time he's done it in PJs — as he recently went Latin American restaurant, Mnky Hse, after City's title win to cook his own tea.
It's Haaland's world, we're just living in it.
For all the latest news, events and goings on in Greater Manchester, subscribe to The Manc newsletter HERE.
Featured Image — Ejaz Azam/@mrwhippyoldham (via TikTok)