Sport
Football fans slam rail services after complaints of no derby day trains from London to Manchester
Try and resist the 'Prawn Sandwich Brigade' jokes and so on, if you can.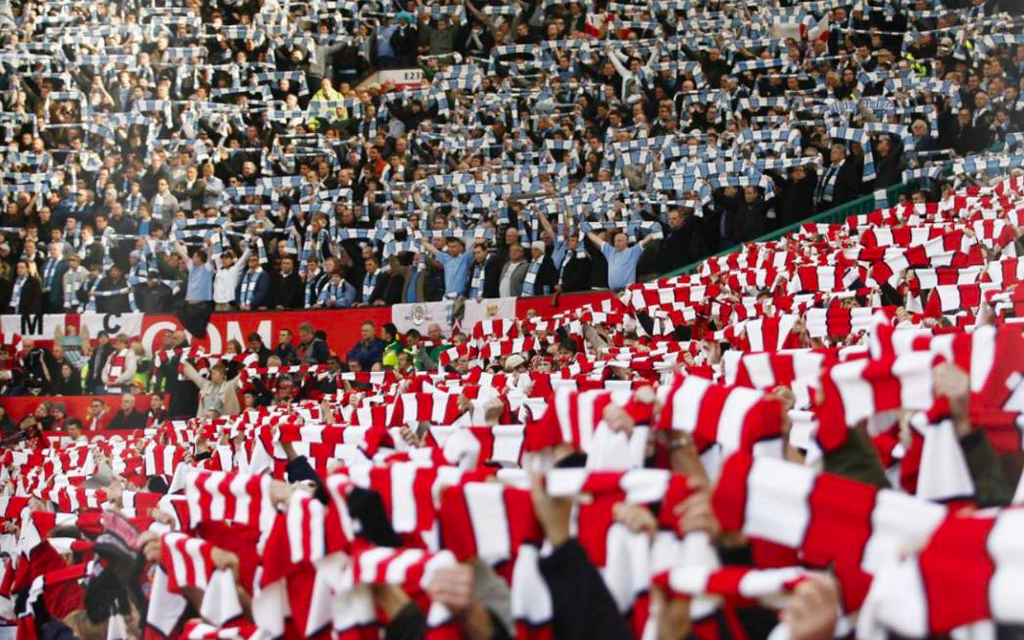 With derby day approaching, Manchester United and City fans are making their arrangements big fixture and while local Mancunians should be fine, people travelling from elsewhere look to be in a bit of bother.
More specifically, United and City fans living in London (yes, we know the joke) will have some trouble making their way up for the game if they're travelling by public transport due to the ongoing rail strikes.
Sports writer Barney Ronay shared an exasperated tweet explaining how there are seemingly "no trains to Manchester from London for City v United this Sunday", arguing that the overall "fan experience is so terrible now some are having to give up".
He goes on to identify this as symptomatic of the "horrendous state of infrastructure killing away days" and even went so far as to diagnose the modern matchday as almost "masochistic".
Plenty of fans who travel to see their respective clubs echoed his thoughts, commenting that the regular drama of "changed dates/hotels not refunding etc it is becoming too expensive for many" and that even outside of reasonable strike action, matchday services are difficult to plan around.
It is severely affecting away days. Supporting Altrincham in the National League, 14 clubs in the South. No trains due to industrial action is fair enough but outside of that its still really hard work to sort out & not financially viable for many to buy walk up off peak tickets.

— Ian Beesley (@ianbeesley82) September 29, 2022
Many of those commenting on the thread also clarified that despite tickets being displayed as 'sold out' or 'unavailable' online, this often isn't true and it's more a case of there being no seats left to reserve.
However, just as many were quick to respond that this offers little help to those who need to have a reliable plan for commuting back and forth, even more so when it comes to midweek games or those scheduled on a Sunday like this week's Manchester derby.
Moreover, others rightly noted that very few people are in a financial position where they are able to buy an expensive face-value ticket on the day on the half-chance they might be able to squeeze onto a packed train and stand for more than two hours.
As was to be expected, plenty of people also took to ridiculing the tweet and the two clubs, advising to simply "support your local team" and so on. It was also pointed out that a United fan travelling to the match from London, for instance, isn't exactly what most fans would dub an 'away day'.
Nevertheless, even those travelling on 'proper' away days couldn't help but agree with the overarching point, with many citing that they regularly spend upwards of £100-150 just getting to their destination.
Any travelling football fan will know – especially those coming to and from London – it's an expensive habit this football lark and even after you make it to wherever the game is that day, you're still forking out more for food, drink and perhaps even additional transport to the ground.
Related links
Beyond those strictly hoping to catch the Manchester derby, most seem to agree with the strikes and suggested that more needs to be done to combat "the government's assault on living standards, terms and conditions, pensions" which are subsequently impacting matchday travel year-round.
As for those still looking to try and make the journey into Manchester for derby day, the likes of Avanti West Coast are releasing their train schedule later today (Thursday).
For all the latest news, events and goings on in Greater Manchester, subscribe to The Manc newsletter HERE.