Sport
Festival of Football comes to Freight Island for the World Cup
Cannot wait to launch pints everywhere when Trippier whips in another free-kick.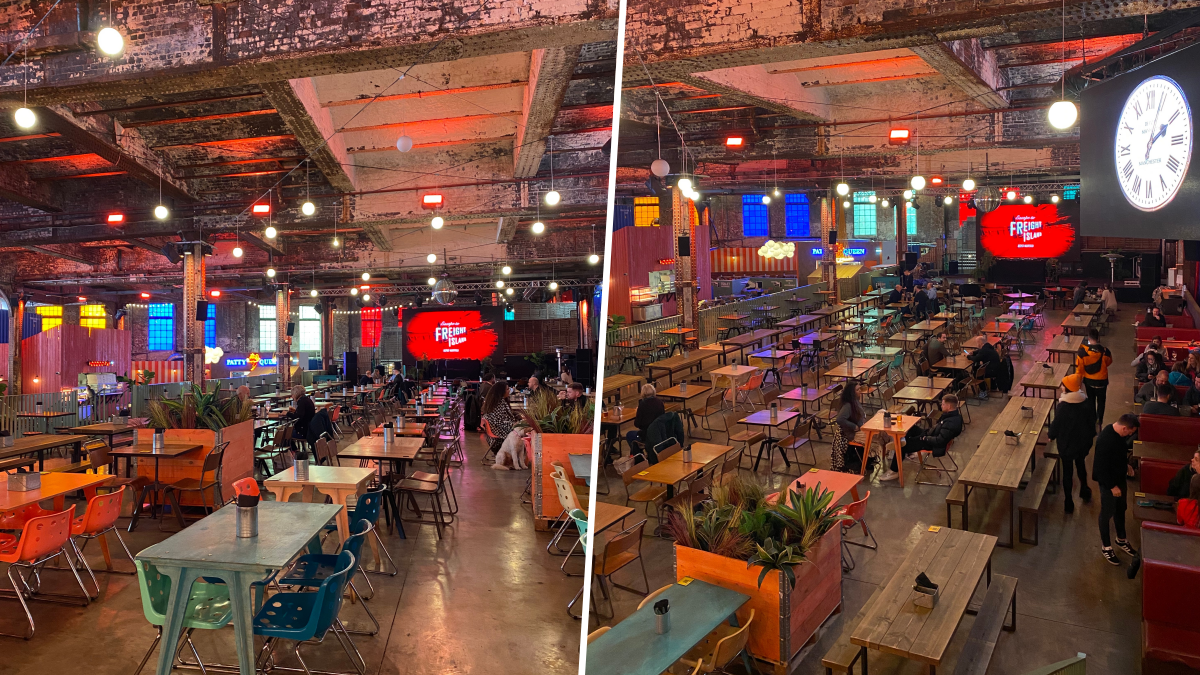 Escape to Freight Island is hosting a Festival of Football to celebrate the 2022 World Cup this November. We can picture the pints being launched already.
Running until Sunday 18 December – i.e. the World Cup final – Freight's flagship 'Festival of Football' is a free-to-access event showing every England game on the big screen, not to mention as many other matches as you can stomach throughout the tournament.
Stretching across various areas of the venue, there will be multiple places to watch the games, eat, drink and be merry during this once-in-a-lifetime festive World Cup.
As well as the usual food vendors, pop-up shops and plenty of pints brought to you in partnership with Camden Town Brewery, you can expect brass bands, walkabout musicians, pub quizzes, special guest appearances and more.
To make room for the inevitable horde of England fans and general punters, the food market will be turned into the fan zone with a dedicated pub zone rather fittingly situated in the tap room.
Escape to Freight Island is doing its damnedest to bring an authentic British pub setting to its huge warehouse setting.
There'll also be a family-friendly zone in the Plant Room so parents and children can cheer on the team too.
Read more
Freight has become one of the best places to get your hands on all manner of food and drink since it opened in July 2020, and has gone on to host numerous exclusive events from music and comedy festivals to cabaret and New Year's Eve parties.
When it comes to sport, not only have organisers screened the likes of Wimbledon and the Six Nations this year, but it was also one of the best places to watch the Lionesses bring home the Women's Euro 2022 trophy. We're still reliving that Chloe Kelly moment over in our heads to this day.
You can book tickets for free on their website and follow Escape to Freight on Twitter to keep up with everything in the build-up to their Festival of Football.
We'll be cheering you on all the way, boys, now it's time for you to bring it home too.
Featured image: The Manc Group