Sport
Gareth Southgate warns England players not to use social media 'too regularly'
The dark shadow cast over the Euro 2020 final is still clearly on the England boss' mind.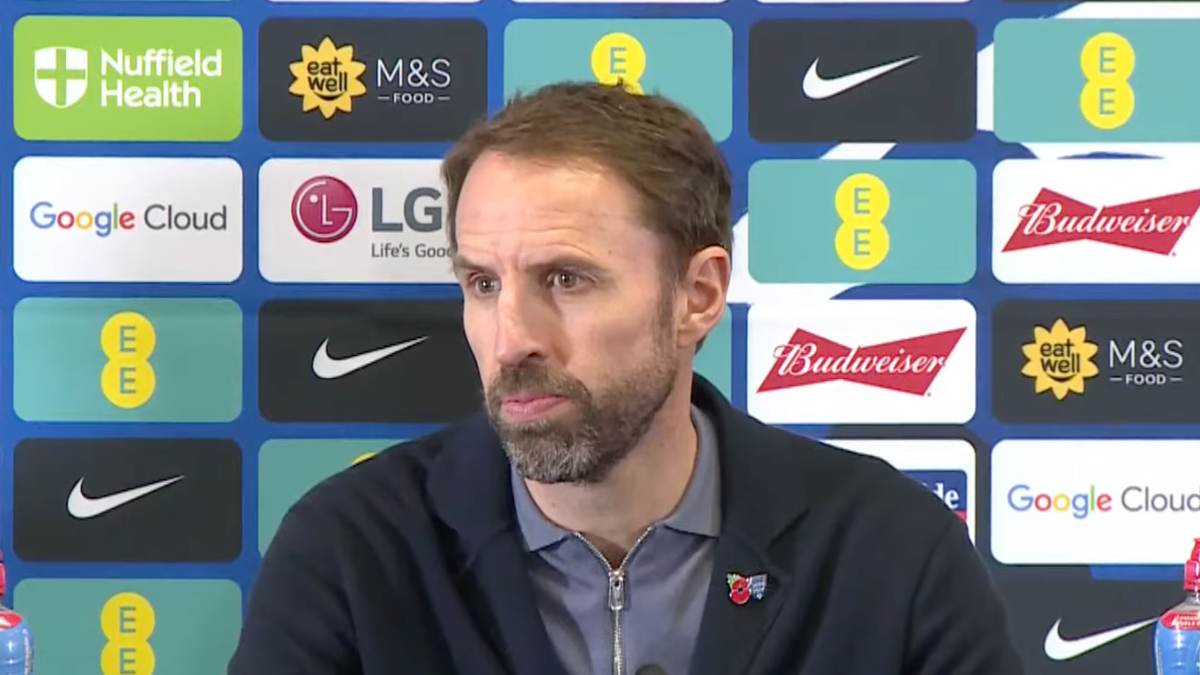 England manager Gareth Southgate has warned his players not to use social media "too regularly" ahead of Qatar 2022.
Speaking to Sky News' Rob Harris on 11 November after having revealed his 26-man World Cup squad on Thursday, the Three Lions boss said he has advised his travelling team to avoid social media platforms before, during and after the tournament — at least too often, anyway.
"I would always advise players not to use social media too regularly but that's the world they live in", says Southgate, conceding that he has to "allow adults to make adult decisions."
Describing what is on the one hand "the second-best period in English football" in terms of progress in the previous two tournaments, the 52-year-old couldn't help but also reflect on the negative side of his team's recent experiences.
Referencing the horrific racist abuse that the likes of Marcus Rashford, Bukayo Saka and Jadon Sancho received following the penalty shootout defeat to Italy in the Euro 2020 final, Southgate's focus is not only on the football itself but keeping the team spirit and morale intact through the competition.
In terms of reporting any potential abuse that may occur this World Cup, he went on to explain that the players have already "had people come and speak to them and explain that process helps them go and find the guilty parties", urging England players and anyone online to speak up should any incidents arise.
However, he admitted that FA can only "do [their] bit" on the front and hopes both the UK government and social media companies "keep pushing… to try and control that the best they can."
Southgate hasn't banned the use of social media in Qatar though, declaring instead that "as long as you can rationalise that and not let it affect your happiness and your mood, then that's fine."
Read more:
Southgate went on to stand firm behind his squad selection which omitted the likes of Sancho, insisting that he has simply picked the team he thinks will give England "the best chance of winning the tournament".
In the past, he has often been criticised for having his 'favourites' and sometimes choosing too many defensive-minded players. That being said, there are plenty of progressive ball-playing midfielders and attackers in this particular squad.
The man himself isn't on any social media but will no doubt also be a target following any potentially poor performances and many fans have been calling for him to be sacked for some time. It feels like make-or-break time for the coach.
For all the latest news, events and goings on in Greater Manchester, subscribe to The Manc newsletter HERE.
Featured Image — England (via YouTube)