Sport
Gary Neville quits Salford City FC as Nicky Butt replaces him as CEO
He is stepping down to focus on his various other projects while Butt can dedicate his full attention.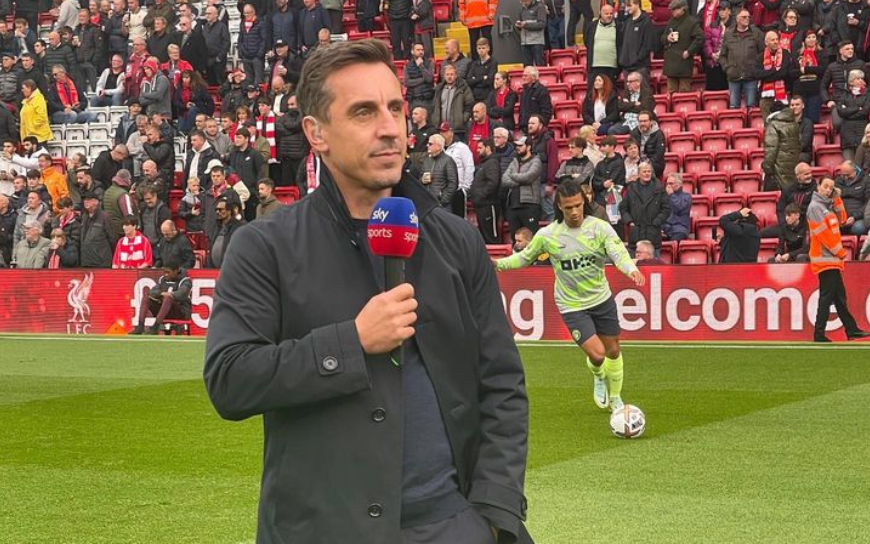 Gary Neville has stepped down as CEO of Salford City and has been replaced by former Manchester United teammate Nicky Butt effective immediately.
The former player turned pundit, entrepreneur and football club co-owner announced his resignation on Monday evening as part of an official statement issued by the club, informing that his business partner and fellow Class of '92 colleague Nicky Butt would be replacing him as of 1 November.
Speaking on the club website, Neville said: "As the Club has developed with such pace, it needs someone who can concentrate on the Club and be there every day, and Nicky is the ideal candidate to do this."
He went on to say that he will now be able to "sit back and enjoy the game on match days safe in the knowledge that it is in good hands", expressing his gratitude to the likes of Peter Lim, Karen Baird, Chris Casper and all those who he worked with closely for their "spectacular efforts".
The 47-year-old Sky pundit and presenter remains a part of the Project 92 Limited company ownership – comprising of David Beckham, Phil Neville, Ryan Giggs, Paul Scholes, Lim and Butt.
However, his step away from the administration means will no longer be part of the day-to-day running of the League Two club which they acquired in 2014.
As for Butt, also 47, the former Red Devil midfielder has taken the top job at the club after leaving his role as head of first-team player development at United back in March 2021.
Read more:
Having remained a part of the club's ownership since the beginning, he will already know the Salford set-up inside out but recognises the added challenge he is taking on.
"I accept the responsibility that brings", says Butt, "the responsibility of the long-term vision whilst concentrating on the short-term goals and what is needed now and will work hard to take the Club to where we believe it can be".
For all the latest news, events and goings on in Greater Manchester, subscribe to The Manc newsletter HERE.
Featured Image — Gary Neville (via Instagram)