Sport
Tyson Fury calls True Geordie a 'little tosspot' as he ends interview in sweary rant
We couldn't tell if he was joking at first. Well, we're still not entirely sure, to be honest.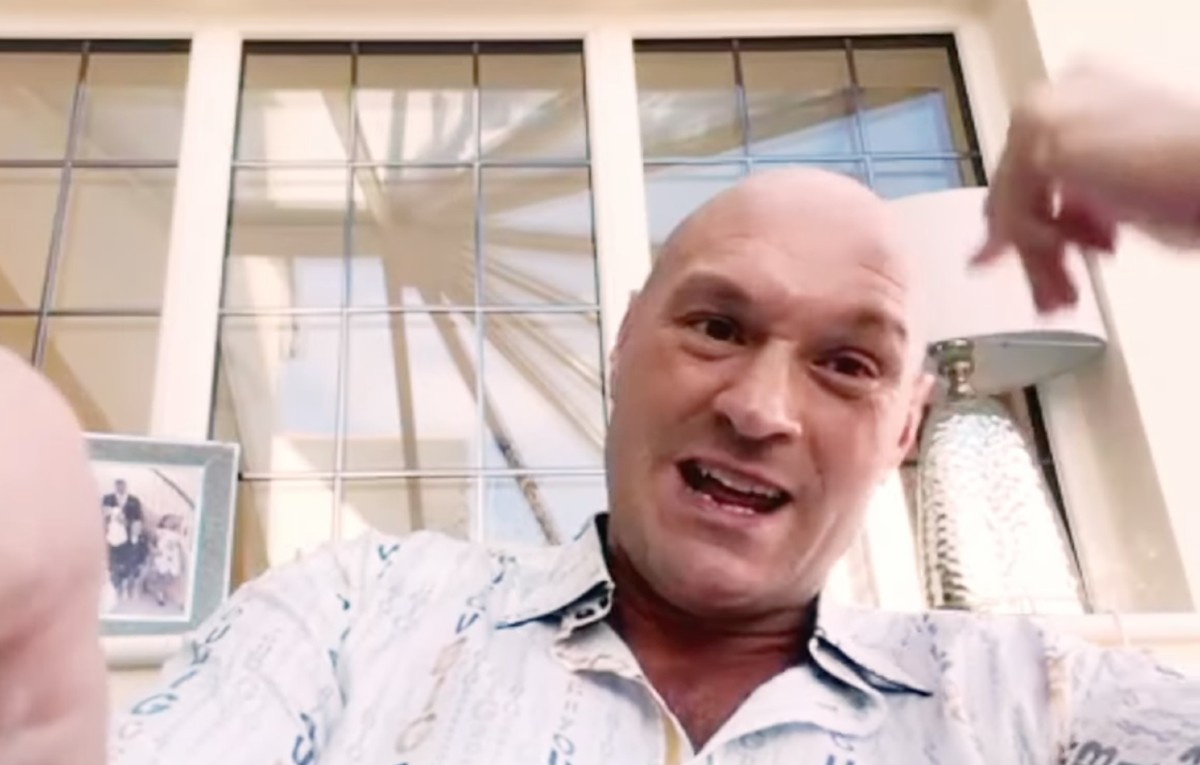 Tyson Fury did another Tyson Fury in his recent interview with True Geordie, bringing the video call to an end by calling him a "little tosspot" among a variety of other expletives.
The Gypsy King took the time to speak to the popular YouTuber and online commentator – also known for his large stature and love of combat sports – ahead of his upcoming fight against British boxer Derek Chisora.
However, the conversation didn't exactly go to plan, as the equally opinionated Geordie (real name Brian Davis) fired some fairly hard-hitting questions his way and the Manchester fighter soon lost his composure.
As many on social media have noted, the reaction felt more than excessive, especially given how many have praised the Newcastle content creator for his line of questioning and resilience, saying that Tyson simply didn't like being challenged and tried to bully his interviewer into compliments over critique.
Fury closes out the interview with a succession of swear words fitting of his surname: "I think you're a tosser, you little tosspot and I won't be doing any more interviews with you little toss, bearded, bald-headed tosser. Kiss my balls, you little w***. You little s***house. Suck a d***".
Oh, and don't worry, plenty of people have all stated the obvious:
Davis went on to question the world heavyweight champion on issues such as charging fans such high pay-per-view fees to watch him fight a boxer he has already faced and beaten twice before.
The Wythenshawe native's response was to bring up the Deontay Wilder fights, to which his opposite number suggested that as popular as that trilogy was, his second fight against Chisora ended in "boos" because it was getting "boring".
MMA and boxing journalist Chisanga Malata wrote: "True Geordie isn't my cup of tea, but his line of questioning was completely fair. Tyson Fury couldn't handle it and proceeded to insult him over his appearance", also noting the 34-year-old's upcoming charity single for mental health.
Read more:
At one point, the two just continue to talk over each other as they disagree over the upcoming fight, the subject of sporting legacy and the advent of YouTube boxers. We don't imagine Geordie will be getting an invite to the fight come 3 December – though ticket sales are said to be struggling.
You can see the heated discussion in full down below. We especially enjoyed the part where Tyson continues to swear like a trooper as he tries to figure out how to end the call:
For all the latest news, events and goings on in Greater Manchester, subscribe to The Manc newsletter HERE.
Featured Image — True Geordie (via YouTube)