Sport
Joey Barton slams Gareth Southgate: 'Stop rewarding failure'
He suggested that Southgate has been 'done' since 1996. Bit harsh...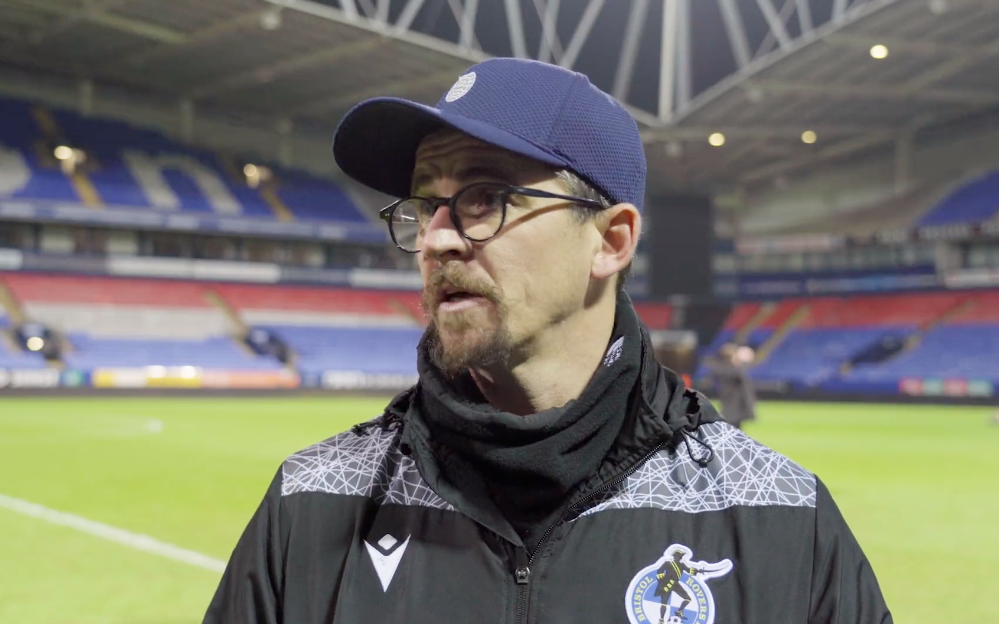 Joey Barton is the latest to share his verdict on the 'Southgate In vs Southgate Out' debate and it won't surprise you to hear that he has some strong opinions on the matter.
The ex-pro turned coach, currently managing Bristol Rovers in League One, is never one to shy away from sharing his thoughts and has been regularly tweeting throughout this year's World Cup.
That being said, while Gareth Southgate is now widely reported to be considering his future after this latest tournament exit, the former Manchester City man is unhappy that a decision is yet to be made.
Writing in multiple posts on Twitter, Barton thinks it's time to pull the trigger and move on from Southgate, adding that he is surprised a resignation hasn't already been announced.
As you can see, Barton says that does he not understand how Southgate hasn't quit already following "two World Cups and a home European Championship we could/should have won", but that he believes England need to "stop rewarding failure" by offering him new contracts.
He goes on to insist that the FA need "to hire somebody who can win". Worth noting that Southgate has actually won the most games at major tournaments (11) and is fourth in terms of all-time win percentage (60.5%) — admittedly with three competitions under his belt.
Nevertheless, Barton also goes on to take aim at Southgate for appearing in a Pizza Hut advert more than 25 years ago after his infamous penalty miss at Euro 96.
It is a strange watch, we'll admit.
While it's safe to say this seemed like an odd choice at the time, let alone how surreal it looks now, the gag itself is referring to a moment in Southgate had the courage to step up and take a penalty in a historic moment.
Just for context, Barton only ever made one appearance for the Three Lions.
Either way, the 40-year-old went on to write: "Time for him to move on… He's a nice guy but he isn't a winner. When he put Pizza Box on his head after missing the pen, he was done with. No self-respecting man would ever do that."
And it's not like you've appeared in any questionable adverts, right Joey?
Now, this is not to rubbish Barton's stance on whether Southgate should stay or go — his opinion is like that of many others over recent years — but it is always worth reminding that despite the painful endings we're so used to, he has taken the squad further than anyone since Sir Alf Ramsey in 1966.
Moreover, he's also managed to overcome the club rivalries that so often drew wedges between previous generations and has created a genuine sense of unity and national pride not only in his teams but across the country, after so many had become disillusioned with international football.
We wrote this before the start of Qatar 2022 and it seems more pertinent than ever that although his departure seems most likely, the gratitude this man is owed goes far beyond what he's received from the likes of Barton and others who would have sacked him before he'd even made it to the Euro 2020 final.
Regardless of whether he stays or goes, he's created some of the best England memories most will have ever been alive to witness. He's done a great job.
Read more:
For all the latest news, events and goings on in Greater Manchester, subscribe to The Manc newsletter HERE.
Featured Image — Bristol Rovers/England (via Twitter)